Picking up a new mesh WiFi router can be a tough job, especially when there isn't really a standard guide on how to pick the right one and there's way too many models out there claiming to solve your home WiFi problems. Don't worry, you have come to the right place as we will walk you through on how to setup and pick the right mesh router for your home.
Step #1 – Understanding your Home WiFi Coverage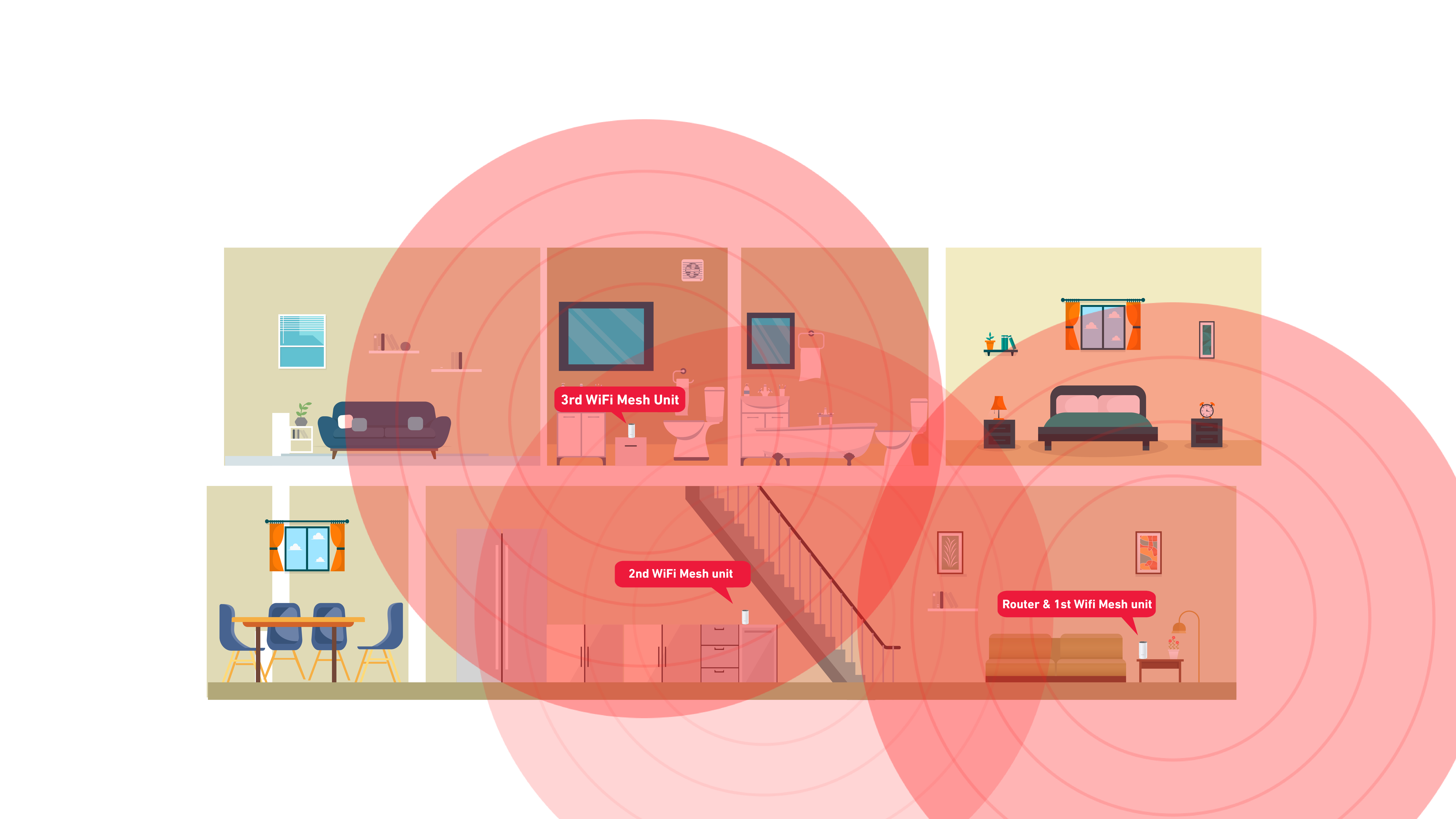 Start by identifying the area where your devices aren't getting your intended Internet connection speed by performing a speed test, you can do so by using Speedtest.net or download it on to your smartphone. This action will allow you to understand where you need to ultimately place your slave mesh nodes and how many nodes you will require around your home for a good WiFi experience.
Make sure your do not have your nodes placed across thick walls or in a closed room as it will affect the transmission performance between the main and slave mesh node, you should plan to have your slave node placed at an area with as little obstructions as possible as it needs to serve dead spots and maintain a good connection to the main node.
If you have a multi-storey home, it is recommended that you have at least one node serving every floor.
Step #2 – Understanding the Number of Connected Devices and User Activities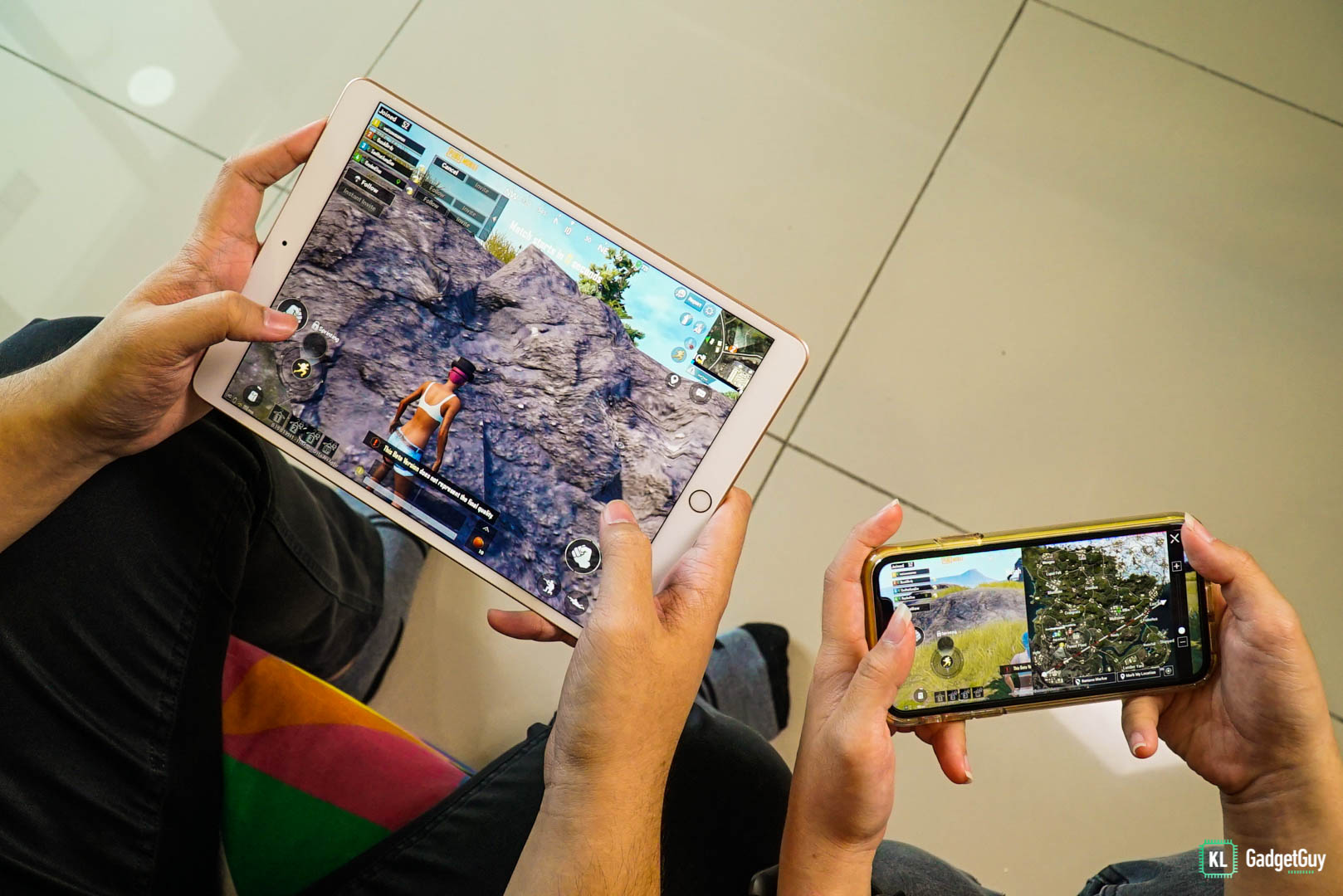 Good job on understanding your home a little better for better WiFi! Now, its time to find out how many devices will be connected to your WiFi network, and most importantly, you also need to know what activities they are doing.
Entry-level mesh routers with throughput bandwidth of 1300Mbps (usually seen as AC1300), 256MB RAM and dual-core processors should have no issues handling less than 30 connected devices that does normal web browsing and YouTube streaming.
However, if most of your devices are doing things such as 4K video streaming, online gaming or video conferencing at the same time, you will require a more powerful mesh router with more bandwidth, RAM and processing power.
Step #3 – Start Shopping for the right Mesh Router
Now that you have understood the fundamentals of setting up a mesh WiFi router, its time to shop for the right mesh router to serve your home. As for this, we highly recommend TP-Link's Deco series as they have a comprehensive range of models catered for different home sizes, the Deco series also has a straightforward setup process that even a novice can easily set up, here are the list of models and what we'd recommend them for:-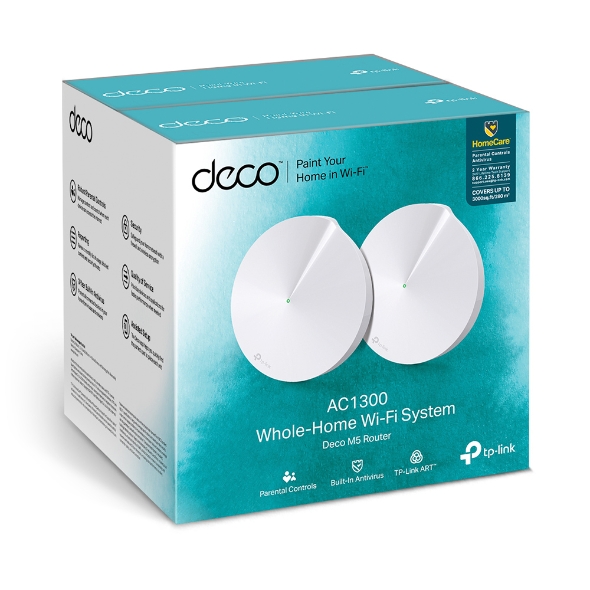 Deco M5 (AC1300) – For condominiums to mid-sized homes, suitable for casual browsing and video streaming activities for less than 50 connected devices, recommended for internet connection speed of up to 500Mbps.
Click here to purchase the Deco M5.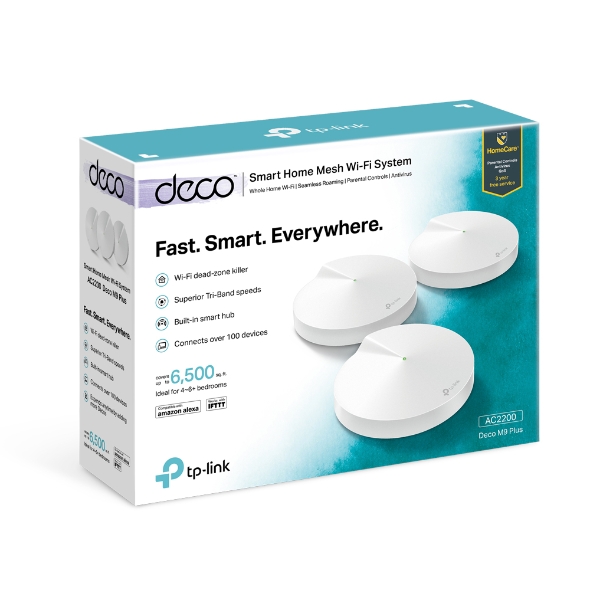 Deco M9 Plus (AC2200) – For homes that have serious issues with thick walls, dead spots and surrounded by too many neighboring WiFi access points, suitable for Internet connection speeds of up to 800Mbps and activities such as heavy downloading and 4K video streaming.
Click here to purchase the Deco M9 Plus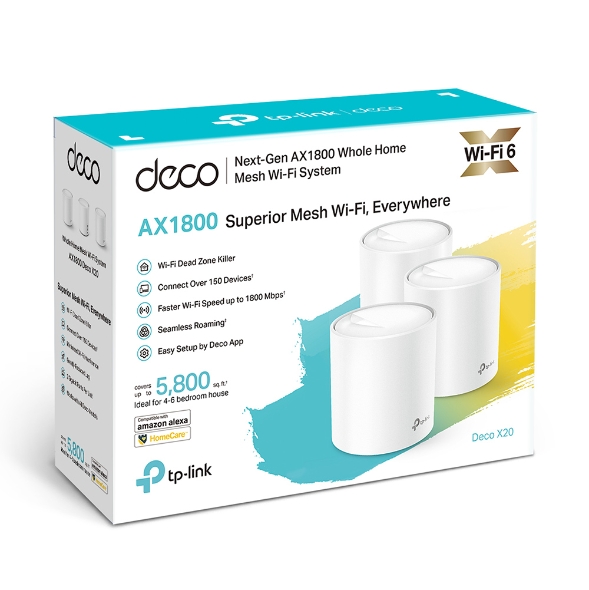 Deco X20 (AX1800) – For large homes with devices that can take advantage of WiFi 6 speeds to reach Internet connection speeds of up to 1Gbps, the Deco X20 also features WPA3 authentication which will further protect your wireless network from potential hacks, it has no issues handling multiple devices that does light-mid weight network activities simultaneously such as 4K video streaming, video conferencing and gaming.
Click here to purchase the Deco X20.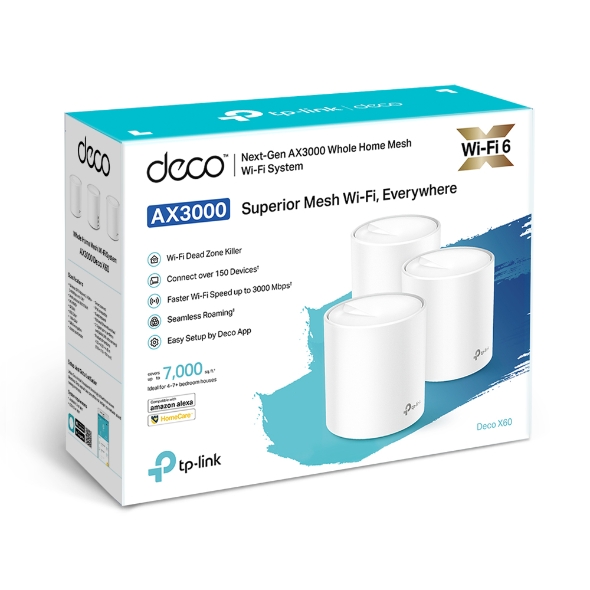 Deco X60 (AX3000) – For large homes that require super fast data transmission speeds even in the most challenging WiFi environments, with a combined 3Gbps of bandwidth throughput, the X60 is able to handle heavy network traffic on your home network if several of your devices do a lot of file transfers, online gaming and 4K video streaming simultaneously.
Click here to purchase the Deco X60.
This post is sponsored by TP-Link Malaysia.