With the implementation of 5G now being a priority for the country, the much older 3G – must make way; with that in mind, Maxis joins the likes of Celcom in sunsetting the decade-old tech.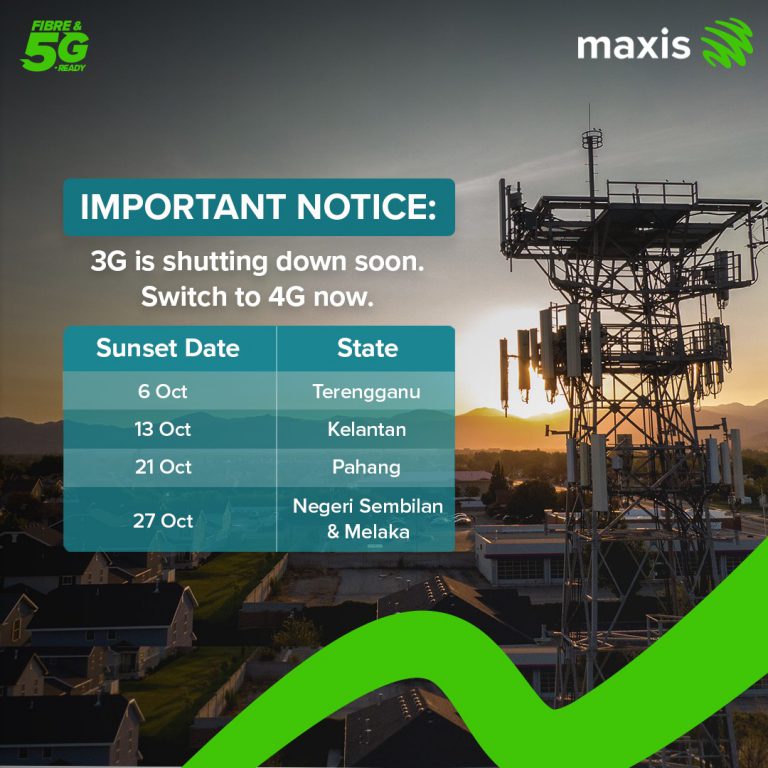 The brand announced on their Facebook page, highlighting Terengganu as the first state to have their 3G networks shut down this 6 October; this is followed by Kelantan (13 Oct), Pahang (21 Oct), Negeri Sembilan and Melaka (both 27 oct). 
Meanwhile, certain parts of Klang Valley go through the sunsetting process this December.  
This is in line the JENDELA plan to provide 4G connections to 96.9% to populated areas in Malaysia – as 4G reaches more corners of the country, we can expect 5G to gradually roll out in the near future. 
At the time of writing however, Maxis has removed the post, which is odd – perhaps the brand intends to update the information in due time; stay tuned on our website as we bring you more information on the matter.