The Huawei Smart glasses have recently been launched along with the P50 Pocket. Huawei have collaborated with GENTLE MONSTER to create a new stylish smart glasses that come with an array of features like wear detection, posture reminders and built-in speakers. So lets take a look at what else these smart glasses have in store.
These Huawei Smart Glasses have great features, that can do many things like give reminders, read messages and even do real-time translations. Additionally, you can send voice messages and make calls because it does come with speakers and a microphone so that you can use this to listen to music or podcasts as well. Wear detection is also included so your music automatically pauses when you take them off. It can even remind you to sit upright when it detects your head has been tilted down for a period of time.
To the control these features, it has gesture support, that lets users swipe pinch or tap the glasses to control playback, accept calls or navigate through the OS. Speaking of the OS, the Huawei Smart Glasses integrate Huawei's HarmonyOS that a lot of their other products use like the Matepad Pro and Huawei Watch 3.
In terms of the specifications, they come with an IPX4 waterproof rating, 128mm speakers and microphones. While in terms of the battery, the smart glasses have an 85mAh battery that charges via a magenetic case, and Huawei claim they can give you up to 4.5 hours of call time, and 6 hours of listenting time on a single charge.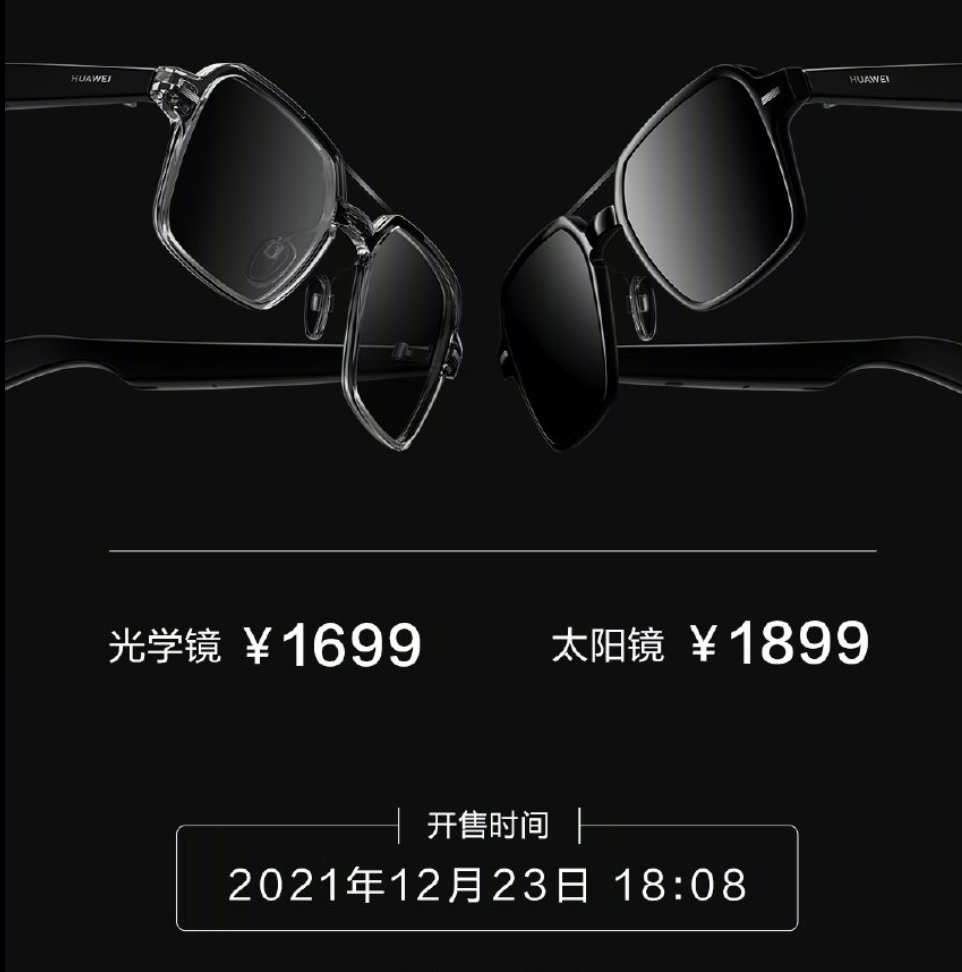 The Huawei Smart Glasses are priced at CNY1699 (rougly RM1,120) for the regular variant and CNY1,899 (roughly RM1,252) for the sunglasses variant. Right now they are only availble in China and come in three detachable frame types – Classic frame, Stylish pilot, and Retro round frames.
Source – Huawei