With video conferencing apps and programs now becoming the go-to option for WFH communication during the MCO, there have been questions pointed at the how safe these programs are; especially after Zoom's blunders. 
For the uninitiated, many turned to Zoom as their de facto video conferencing app, and because of lapse security measures, flaws were exploited and users' accounts were comprised as a result – the problem went as far as credentials being sold on the black market. 
So to help people choose their next app more carefully, the company released a guide, which rates every popular video conferencing app's security levels. The apps are rated based on five minimum security standards that help protect the users privacy – Encryption, Security updates, Strong Password (the app's requirement for strong passwords), Manages vulnerabilities, and Privacy Policy.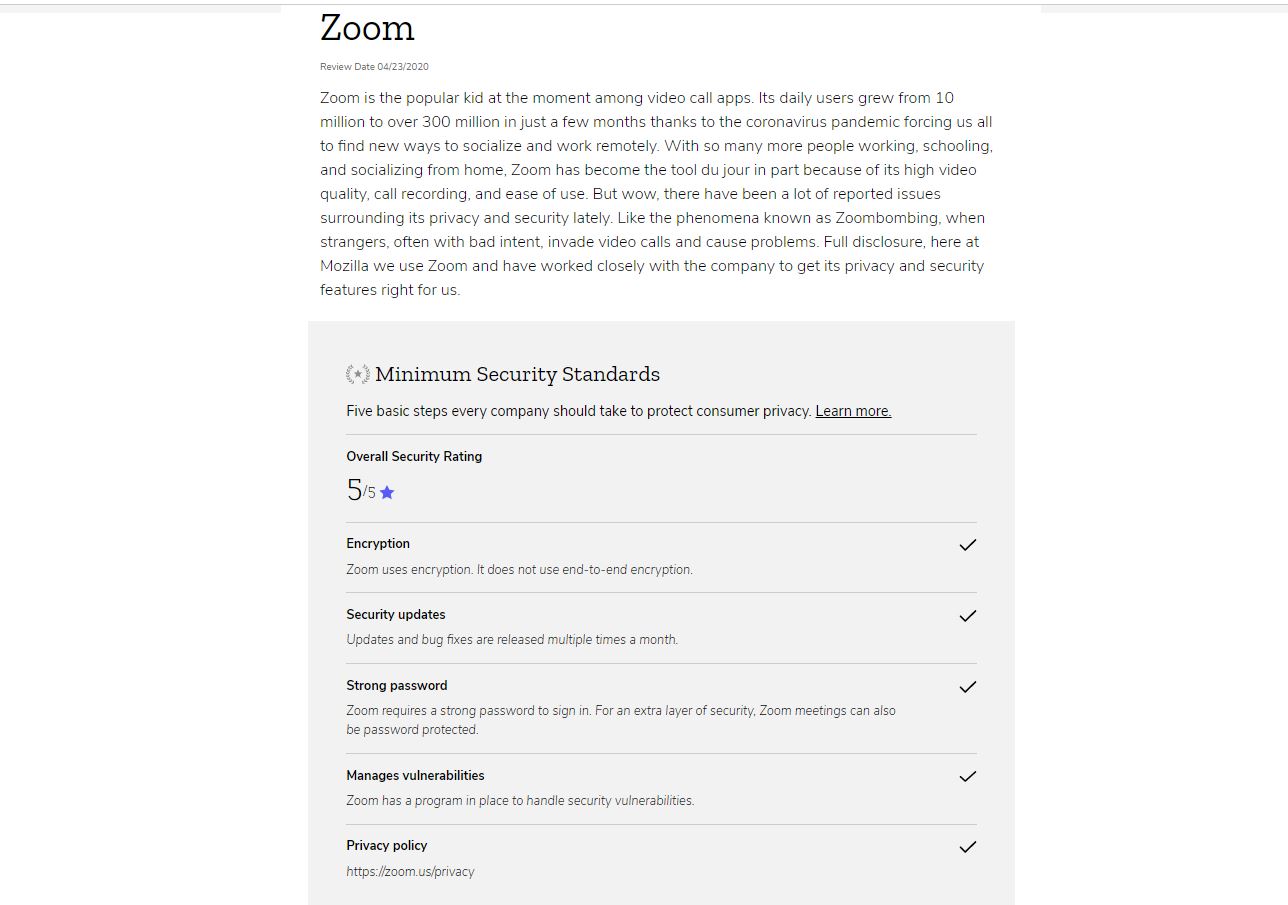 These are the pillars that Mozilla will rate the apps on and will award up to five stars to the deserving apps. Oddly though, Zoom scored the highest possible rating of five stars – even though the guide does acknowledge the app's absence of end-to-end encryption, Zoom still scored in the Encryption category.  
With so much data compromised due to Zoom's lackluster security features, I was expecting the app to do way worse in the guide. That title goes to Doxy.me with a rating of 2.5 stars – Doxy.me is a telemedicine platform for doctors to consult patients remotely. It's a browser-based platform and therefore won't score any marks in the Security Updates category. 
And since only doctors are required to login to their accounts, the Strong Password category is irrelevant too. They also don't have a bug bounty program to manage vulnerabilities, but at least they have a substantial privacy policy and use end-to-end encryption. Despite the low score, we have to remember that this is a lightweight web-based platform that doesn't not need to be installed in any device – which minimizes risks in a way.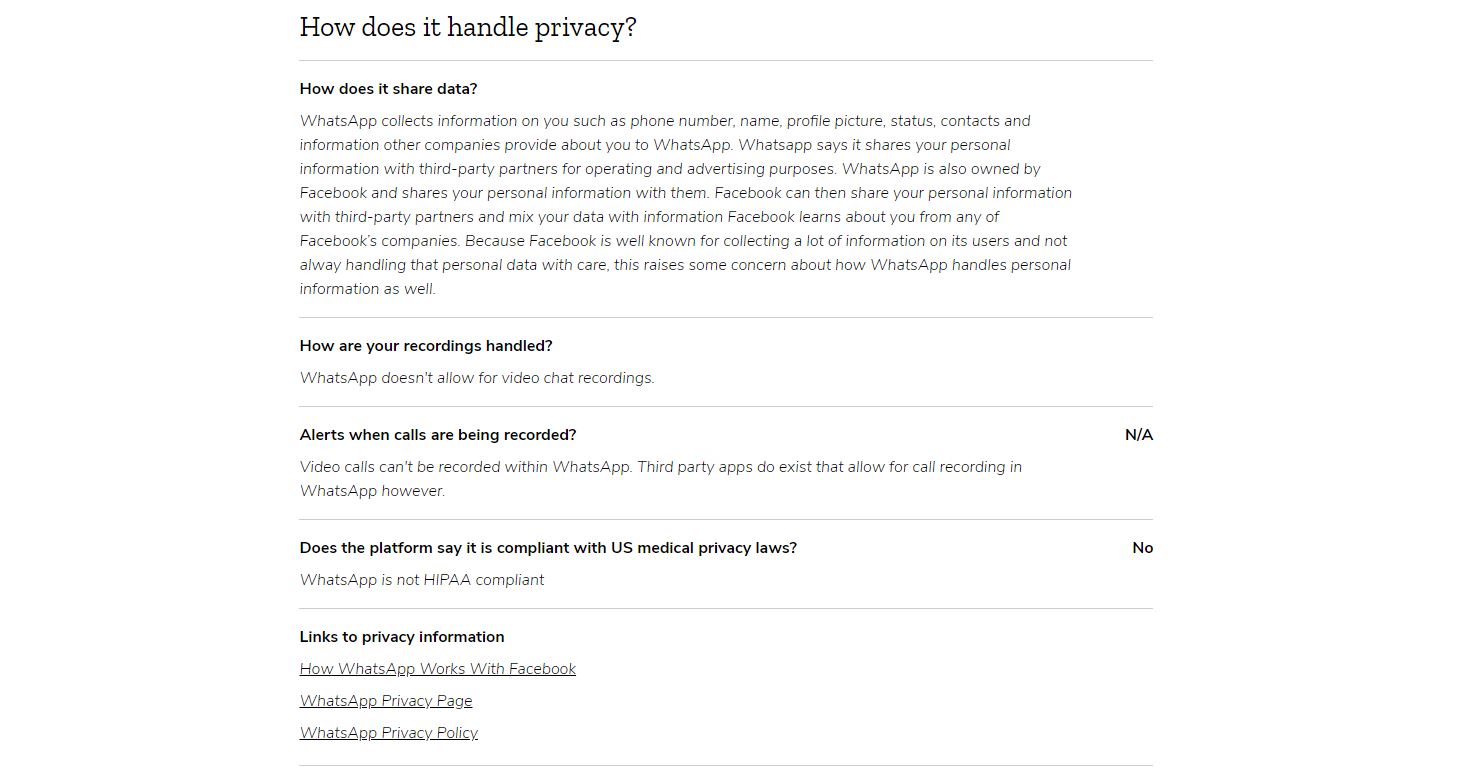 Our favourite apps like WhatsApp, Messenger and Skype score maximum ratings, while Apple's FaceTime gets a decent 4.5 stars. The only deduction was in the Strong Password category since the app doesn't require a password to be accessed. 
The guide dissects each app further when you scroll past the star ratings and you can read them here. Despite the me thinking Zoom received an inaccurate rating, Mozilla's guide is still useful for anyone still skeptical about the apps they're using – the elaborations past the star ratings should prove useful.