ASUS has unveiled the ExpertBook B5 OLED (B5602CV) and ExpertBook B5 Flip OLED (B5602FB) today. These laptops, tailored for the contemporary business professional, boast a sleek 16-inch, 16:10 OLED display and are designed for extreme portability and productivity.
Crafted from magnesium-aluminum alloy and pure aluminum, these machines challenge the market norms. Weighing in at a mere 1.4 kg, the ExpertBook B5 series offers a lighter alternative to several 14-inch competitor models. Moreover, a single charge promises to power these devices for an impressive 14 hours.
Beyond their aesthetic appeal and durability, these devices pack a punch in the performance department. They house the latest 13th Gen Intel Core i7 processor, with an initial RAM offering of 16GB DDR5-4800, which is expandable up to 40 GB. Storage options are flexible, starting at 512GB and scalable with dual-SSD RAID support.
The visual experience on these devices is a notable selling point. The 16:10 aspect ratio of the OLED screens provides users with added vertical workspace—ideal for multitasking. The richness of colors and sharp contrasts, thanks to OLED technology, ensure an unparalleled viewing experience. The B5 Flip OLED version further elevates functionality with its 360° hinge and a quick-charging stylus, catering to diverse user needs.
Security is a paramount concern in the modern digital landscape. Recognizing this, the ExpertBook B5 series comes fortified with Intel vPro platform support, built-in fingerprint sensors, and an optional TPM 2.0 chip. These features underscore ASUS's commitment to data privacy and protection.
Built to last, the new laptops are compliant with the MIL-STD 810H US military standard, guaranteeing resilience against extreme conditions. ASUS's proprietary AI-powered conferencing technologies are integrated, offering noise-cancellation and an AI-driven camera, ensuring optimal video clarity for virtual meetings.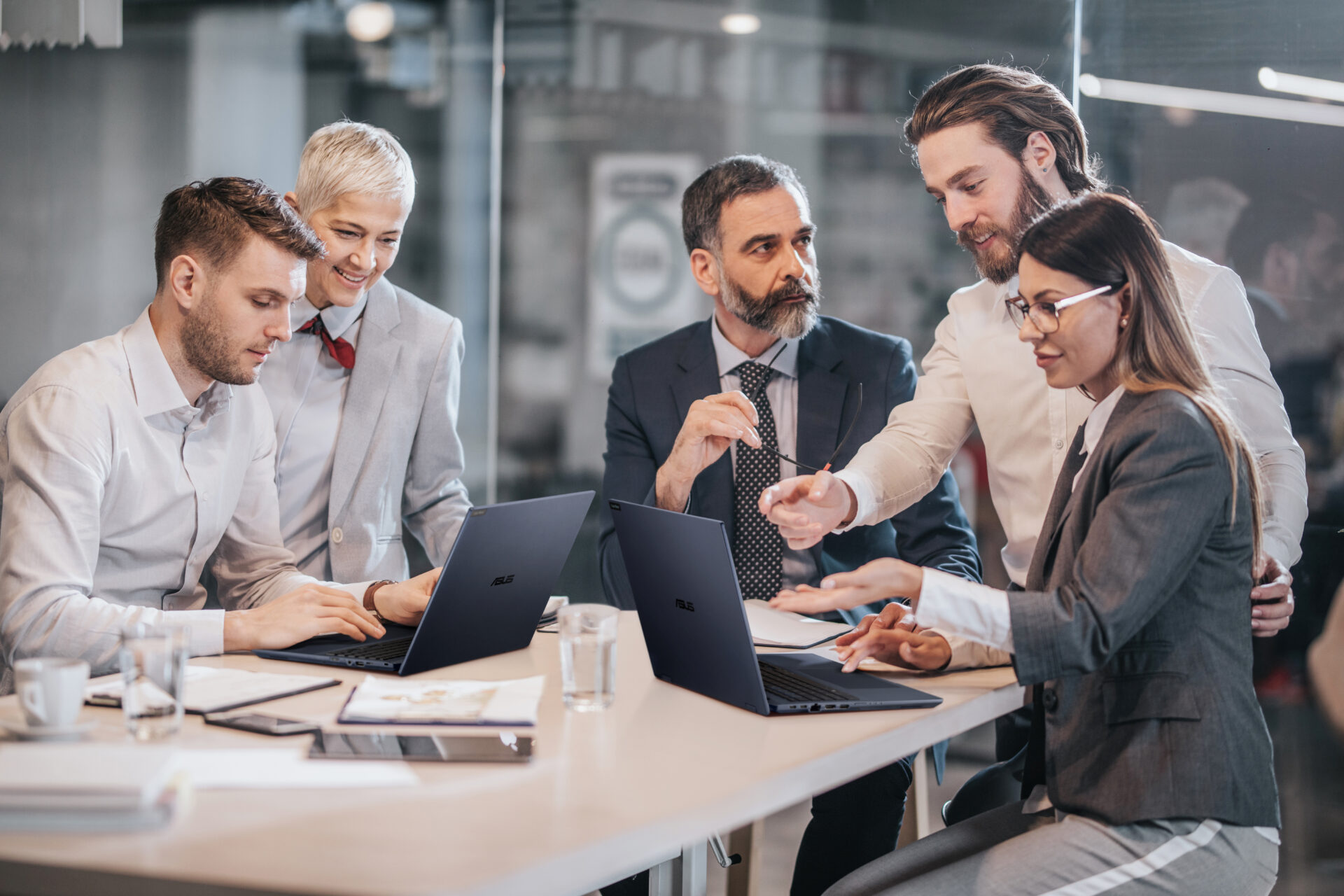 ASUS's commitment to sustainability shines through in the ExpertBook B5 OLED series. Designed using up to 90% post-industrial recycled materials, the brand is on track for EPEAT Gold verification, and the product line has surpassed the ENERGY STAR 8.0 standards.
In Malaysia, the ExpertBook B5 OLED will retail at RM8,099, and the ExpertBook B5 Flip OLED will retail at RM7,699. Each laptop is backed by a comprehensive 3-year Global Warranty from ASUS, ensuring peace of mind for consumers.