Coming out of left field in the local telecommunications scene today is the signing of deal between Astro and Telekom Malaysia that will allow the former to offer broadband and fibre internet service soon by leveraging on TM's infrastructure. 
The move comes as a joint effort by both parties to show their commitment to the Jalinan Digital Negara (JENDELA) initiative in providing better broadband coverage to Malaysians.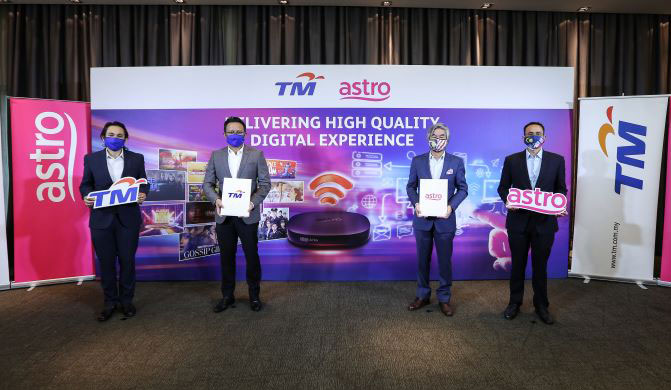 In this agreement, TM will provide Astro with a "full suite of infrastructure and connectivity solutions" which include high speed broadband, bandwidth, backhaul, and internet access. 
With these tools at their disposal, Astro is said to be able to provide broadband services to its customers without building their own infrastructure, while still being able to reach users far and wide. 
Astro will also get TM's Content Delivery System, which allows the satellite broadcasting company to provide better streaming services.  
Astro hasn't disclosed when their new internet services will be available for customers, but watch this space as we bring you more updates.