AMD is on a roll today to announce several high performance computing products, and the Ryzen 7 4800H is probably the most exciting one of all as the company claims that it could easily crush the performance of a Core i7 9700K gaming desktop.
The H-series Ryzen processors are designed for gaming and creator laptops, the Ryzen 7 4800H sports 8-cores and 16-threads on a 45W TDP package, it has a base clock speed of 2.9GHz and will boost up to 4.2GHz when it needs to.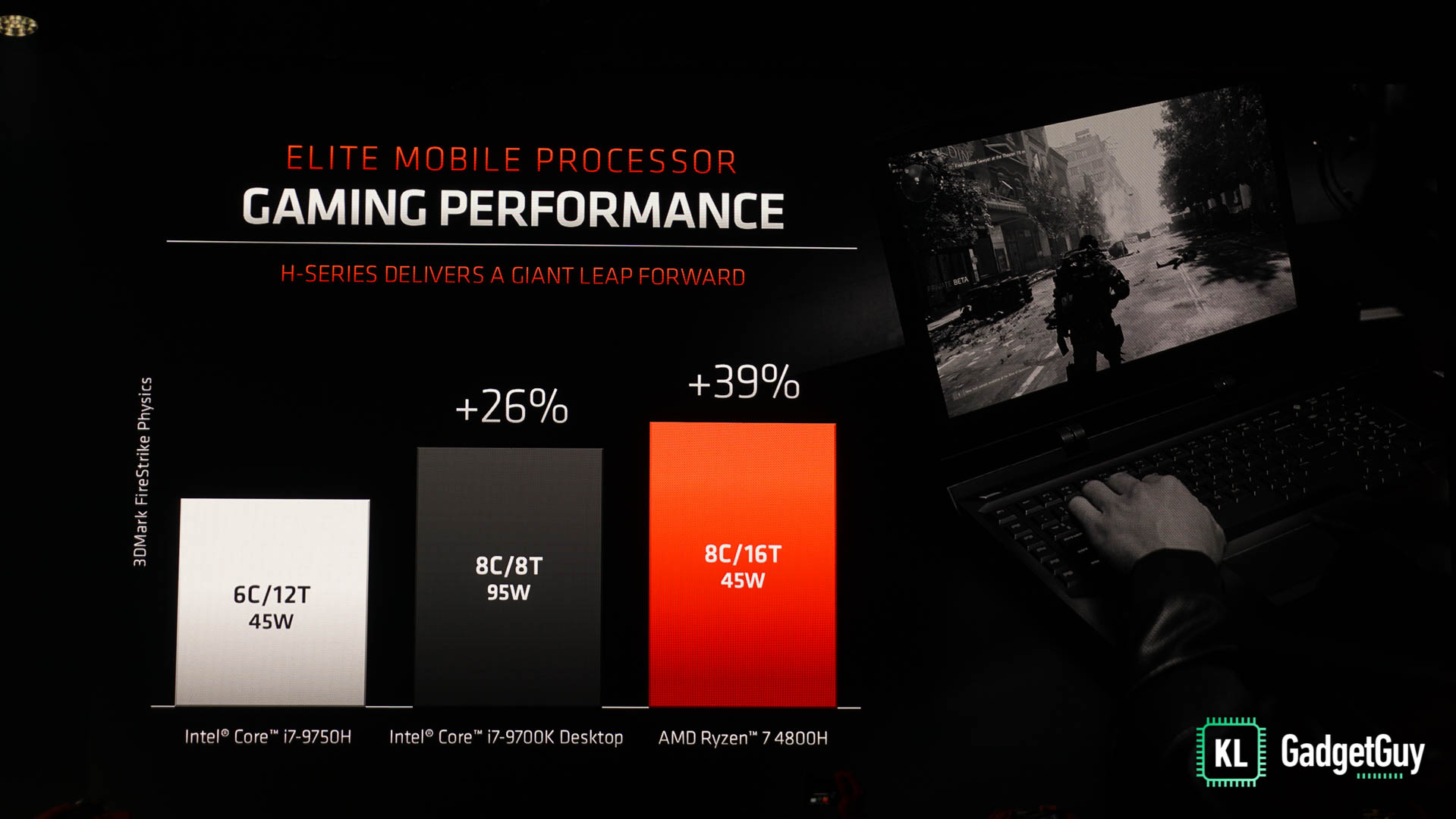 While AMD showed a slide that compares the performance of the chip to Intel's Core i7-9750H and Core i7-9700K, the company didn't mention about the performance of the mobile Intel Core i9 processor, which is pretty weird as they are bold enough to compare to a desktop processor claiming 39% better performance, but we can also assume that the company could have a Ryzen 9 H-series processor in the works to compare to that.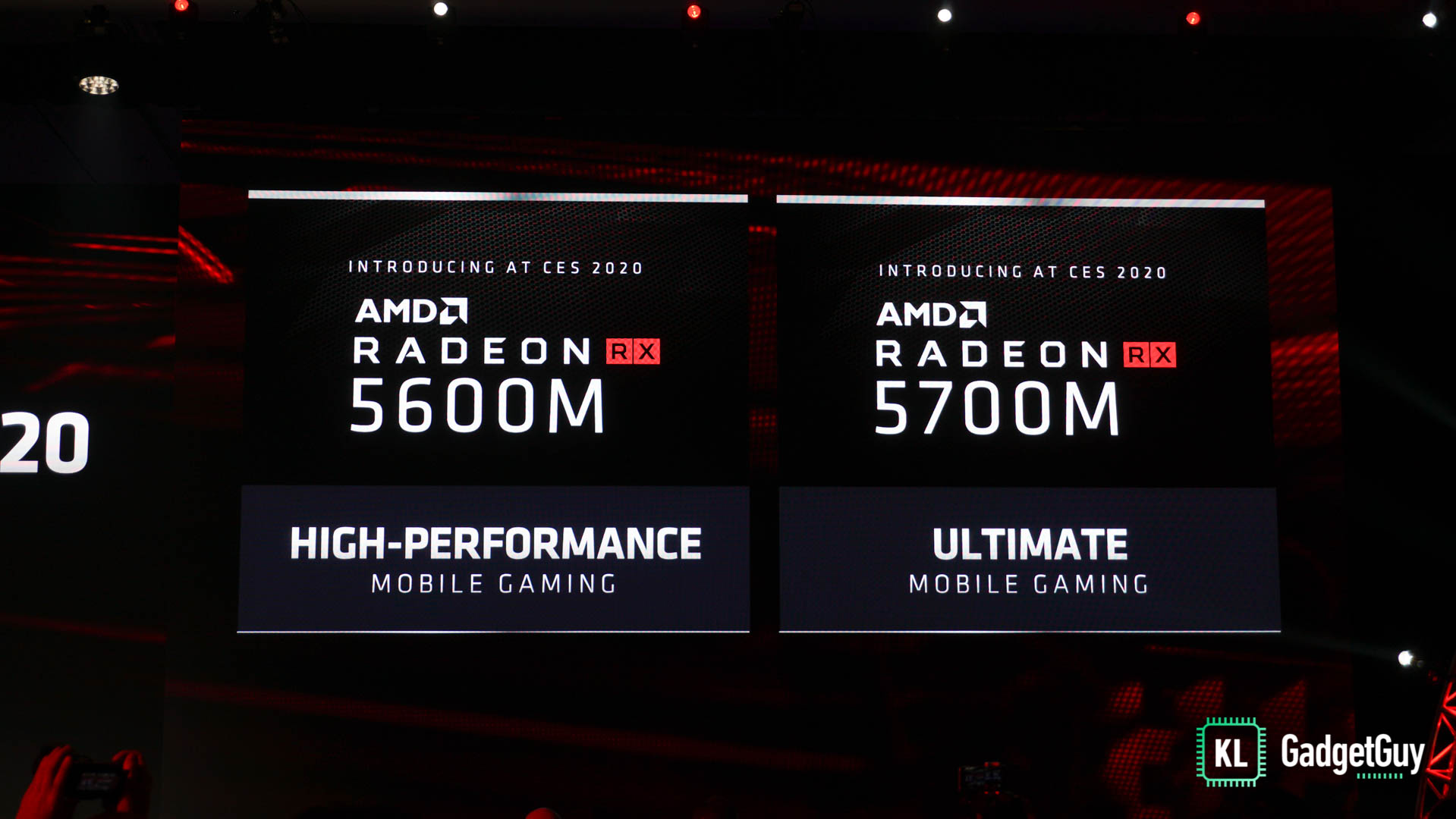 On the mobile products side, AMD has also teased that it is working on bringing the Radeon RX5600M and RX5700M to laptops, and one of those laptops are expected to come in Q2 2020 as the Dell G5 SE is being featured on stage, as it will be equipped with the Ryzen 7 4800H, Radeon RX5600M, AMD FreeSync display and preinstalled with AMD's Radeon Adrenaline 2020 software.