AMD has launched their Radeon RX 6600 GPU aimed at offering high-refresh rate gaming at 1080p resolution. 
The GPU is built on AMD's RDNA 2 architecture and packs 8GB of GDDR6 memory that run at a 14Gbps speed. The device has a base frequency of 1,626Mhz, a game frequency of 2,044MHz, and it a max boost of up to 2,491MHz.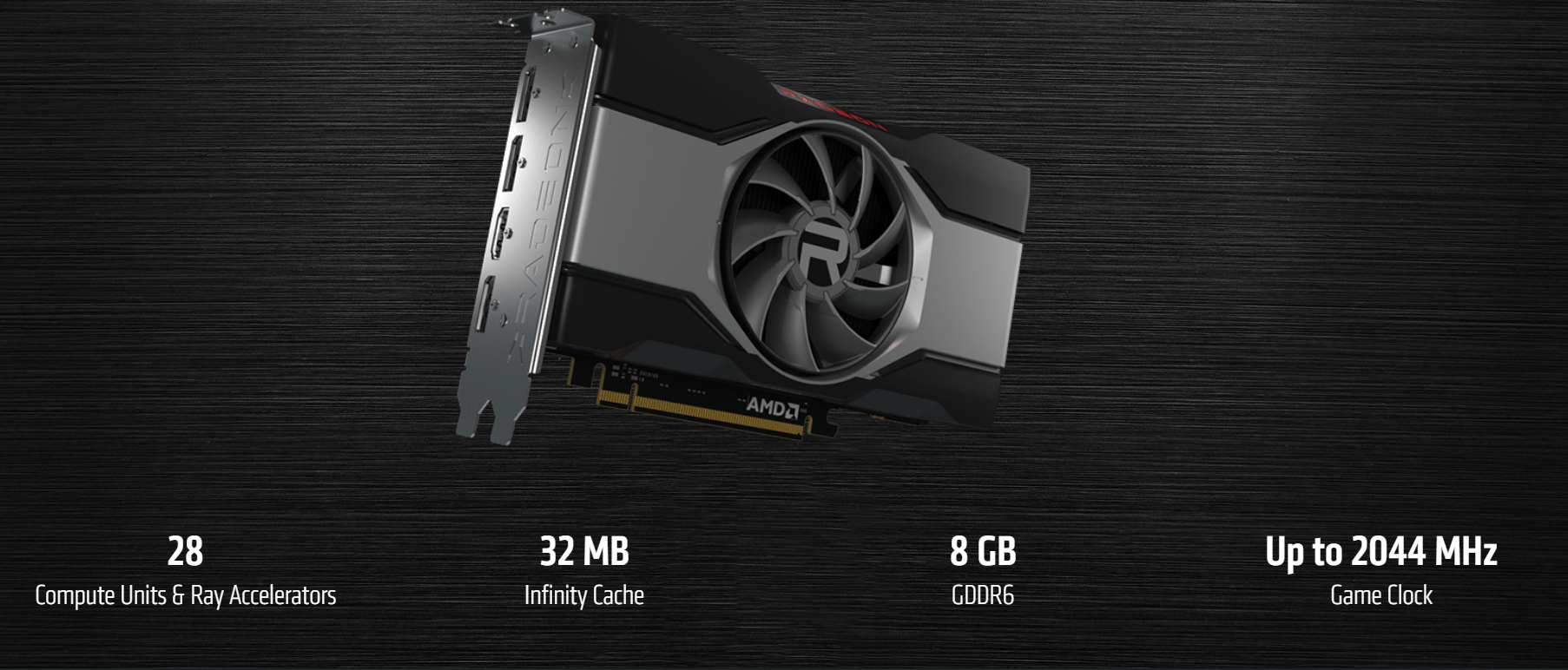 The RX 6600 offers 8.93 TFLOPs of single precision compute performance; it also uses an 8-pin connector and a power rating of 132W. The Radeon 6600 uses the PCIe 4.0 x8 lane.  
Other features include support for AMD Smart Access Memory (SAM) which allows compatible Ryzen CPUs gain access to the GPU's entire GDDR6 memory speed; there's also support for AMD FidelityFX, an open-source upscaling tech akin to NVIDIA's DLSS. 
The Radeon RX 6600 is priced at USD329 (about RM1,366) and will be available through OEM board partners such as ASRock, ASUS, Gigabyte, MSI, and more.  
There's no word on when it'll arrive in Malaysia yet, and exactly how much of it there will be for us, but if you're gunning for a GPU for 1080p gaming while on a tight budget, the RX 6600 is looking mightily impressive.