Fitness tracker or smartwatch? That is the question. Not anymore with the Amazfit GTR 3 Pro, this latest premium fitness smartwatch comes with upgraded sophisticated health tracking features without a premium asking price, yet offering practical smartwatch functions that most fitness trackers could not offer, and here's all you need to know about it and why you should own one. 
Intuitive and Simple User Experience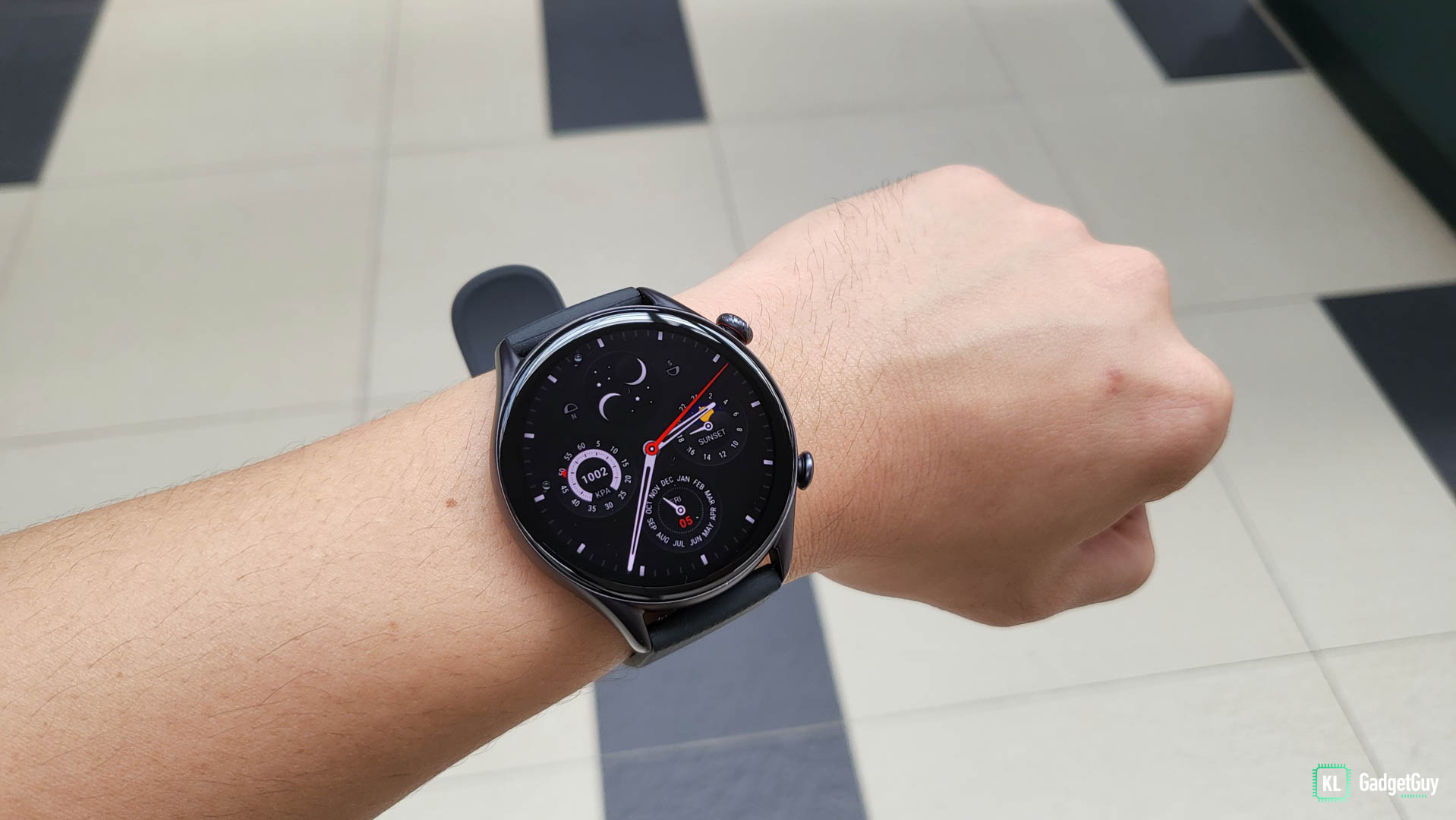 Unlike many smartwatches that tends to complicate things, the GTR 3 Pro comes with the all-new Zepp OS, a lightweight and speedy user interface that requires very minimal learning curve while offering a rich customization experience with high quality widgets and watch faces.  
Experience smooth animations when navigating through menus and adjusting settings, the smart watch also features a physical crown that lets you scroll through your list of apps and view information when your hands are wet, that's how flexible a great smartwatch should be. 
Accurate and detailed fitness tracking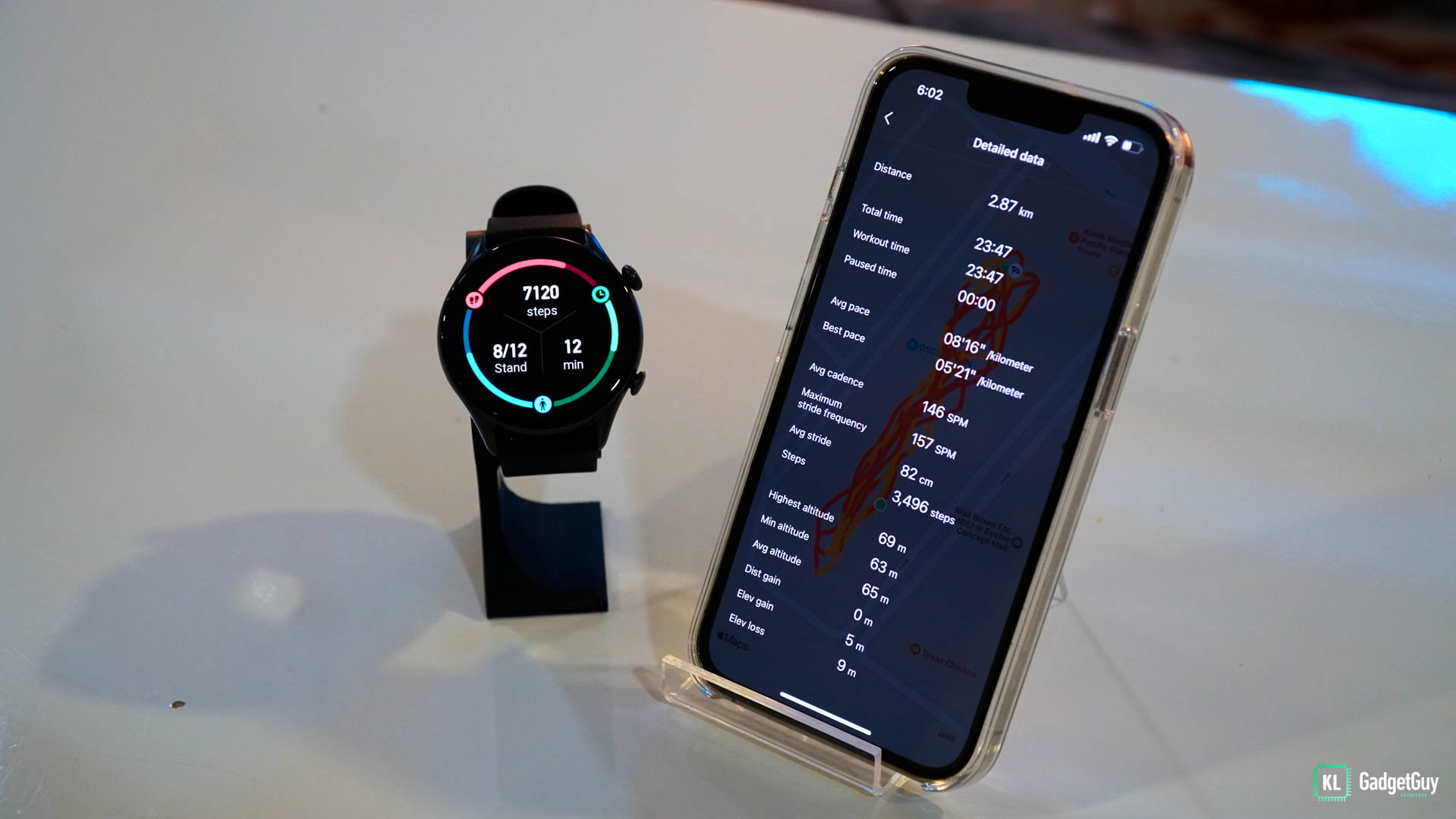 Most fitness trackers and smartwatch offer very basic information on your workouts, they also don't track your behavior such as driving which causes inaccurate fitness goals.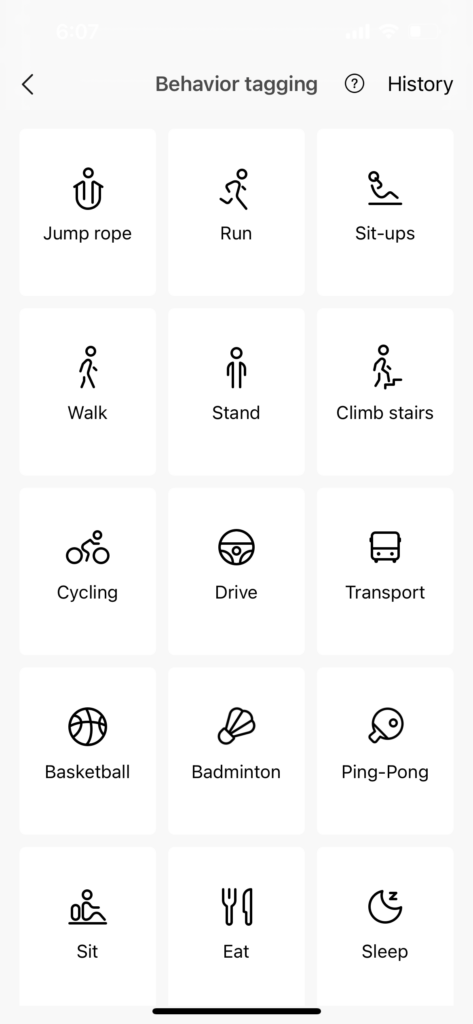 The GTR 3 Pro features a behavior tagging feature to help the watch understand your behaviors, so that you can focus on hitting your actual fitness goals for the day.
In addition, the GTR 3 Pro advises your workout recovery time based on the intensity of your workout and helps relieving physical fatigue.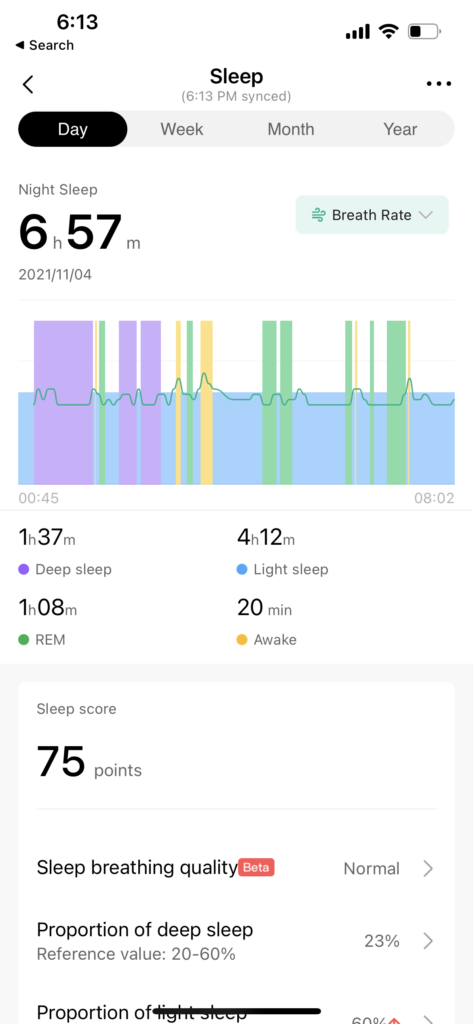 Apart from providing extremely detailed information on your workouts, the GTR 3 Pro also gives you detailed insights on your sleep quality with the addition of breath tracking, something that even the most expensive smartwatch doesn't offer. 
One tap health measurement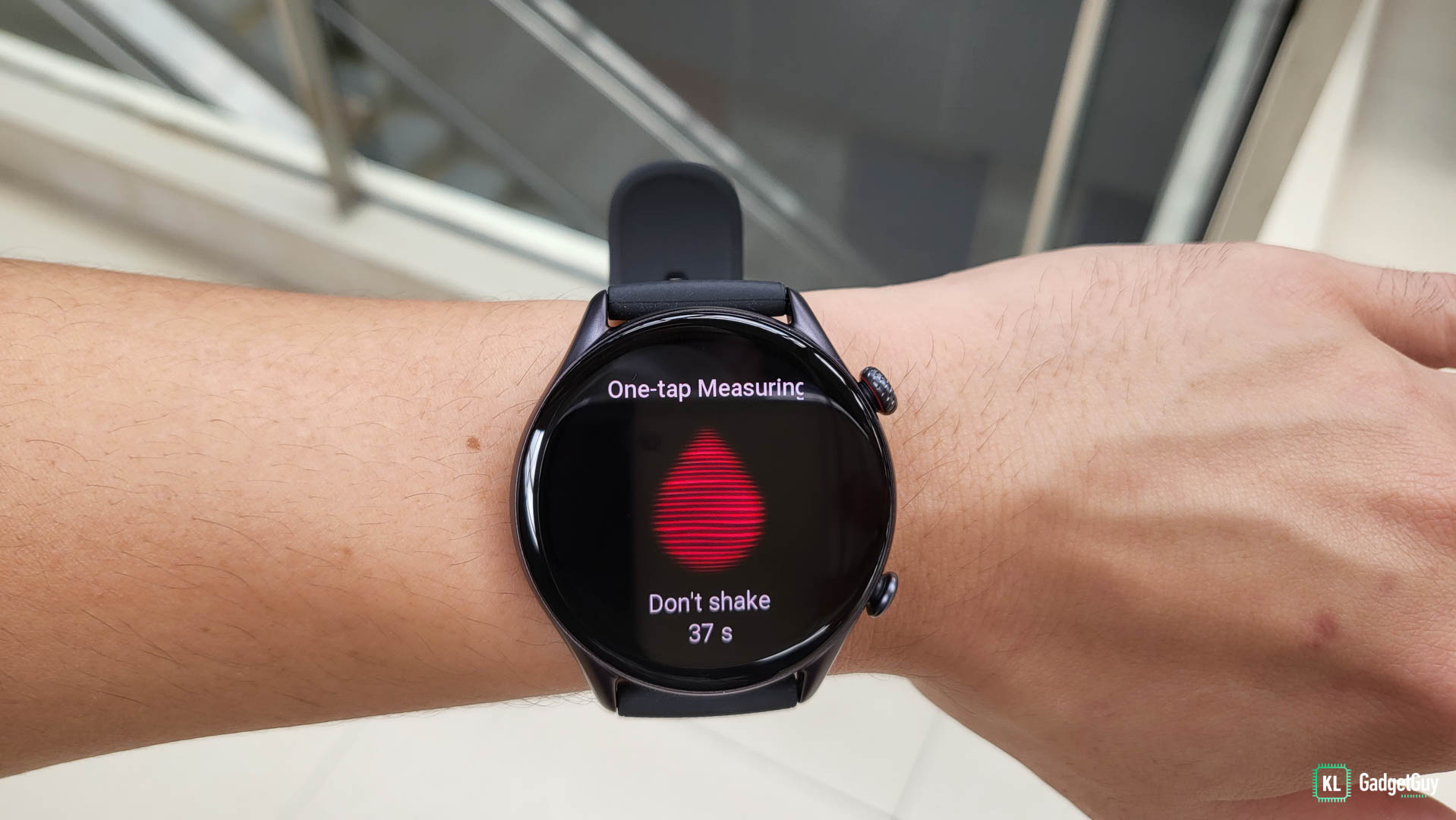 With an all-new Biotracker PPG 3.0 sensor, the GTR 3 Pro measures blood oxygen saturation, stress levels, breathing rate and heart rate in 45 seconds with the one-tap measurement feature, this is the first and only smartwatch that does this and saves the wearers time from doing these measurements on individual apps. 
iPhone and Android support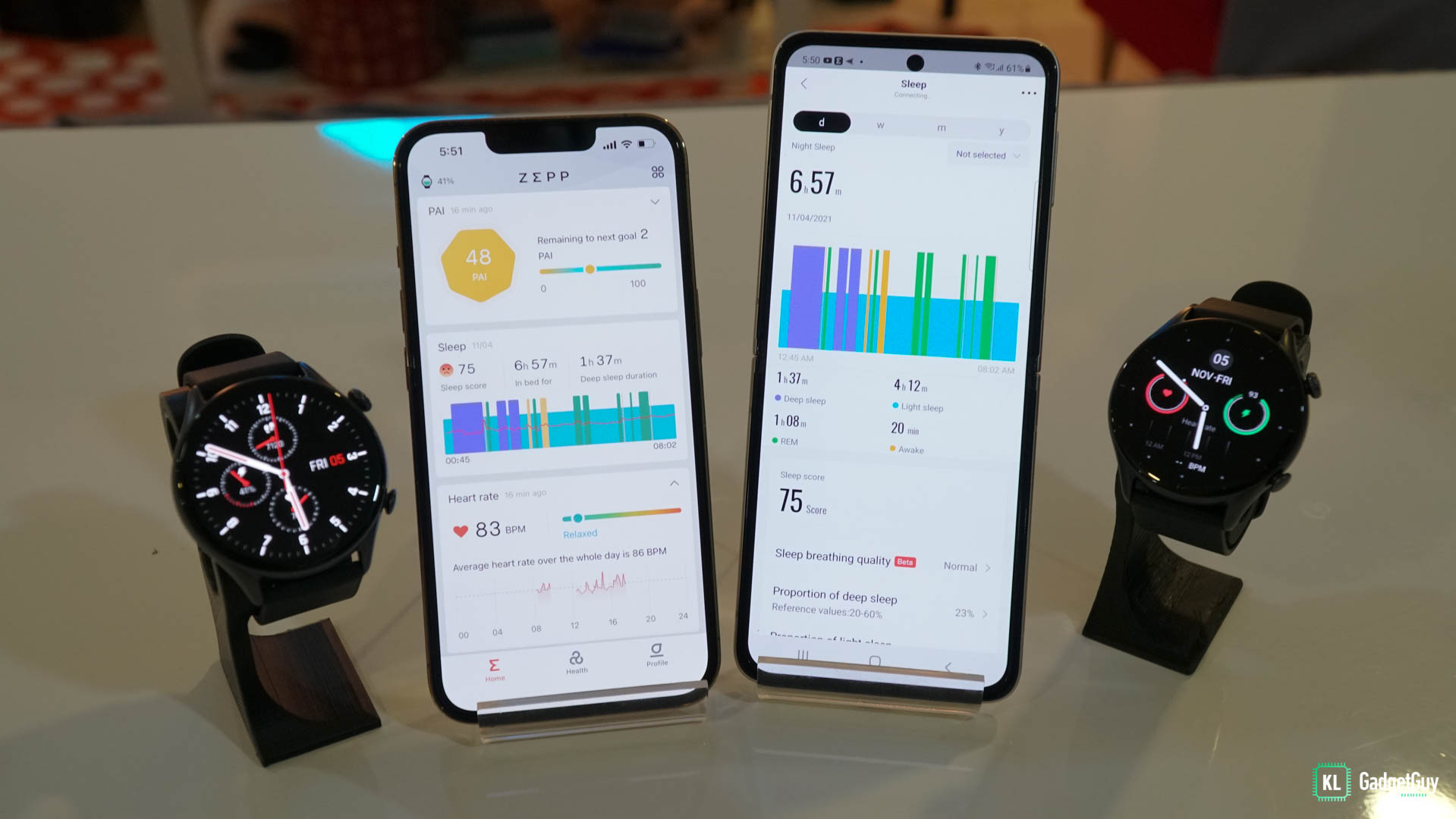 Worried that your smartwatch won't work when you change from an iPhone to Android phone or vice versa? This is usually the case with WearOS smartwatches and the Apple Watch, fortunately the Amazfit GTR 3 Pro loves iPhones and Android phones, best of all your fitness data remains synchronized whenever you want to switch to a different device, every app and feature on the GTR 3 Pro works as usual too. 
Amazing 12-day battery life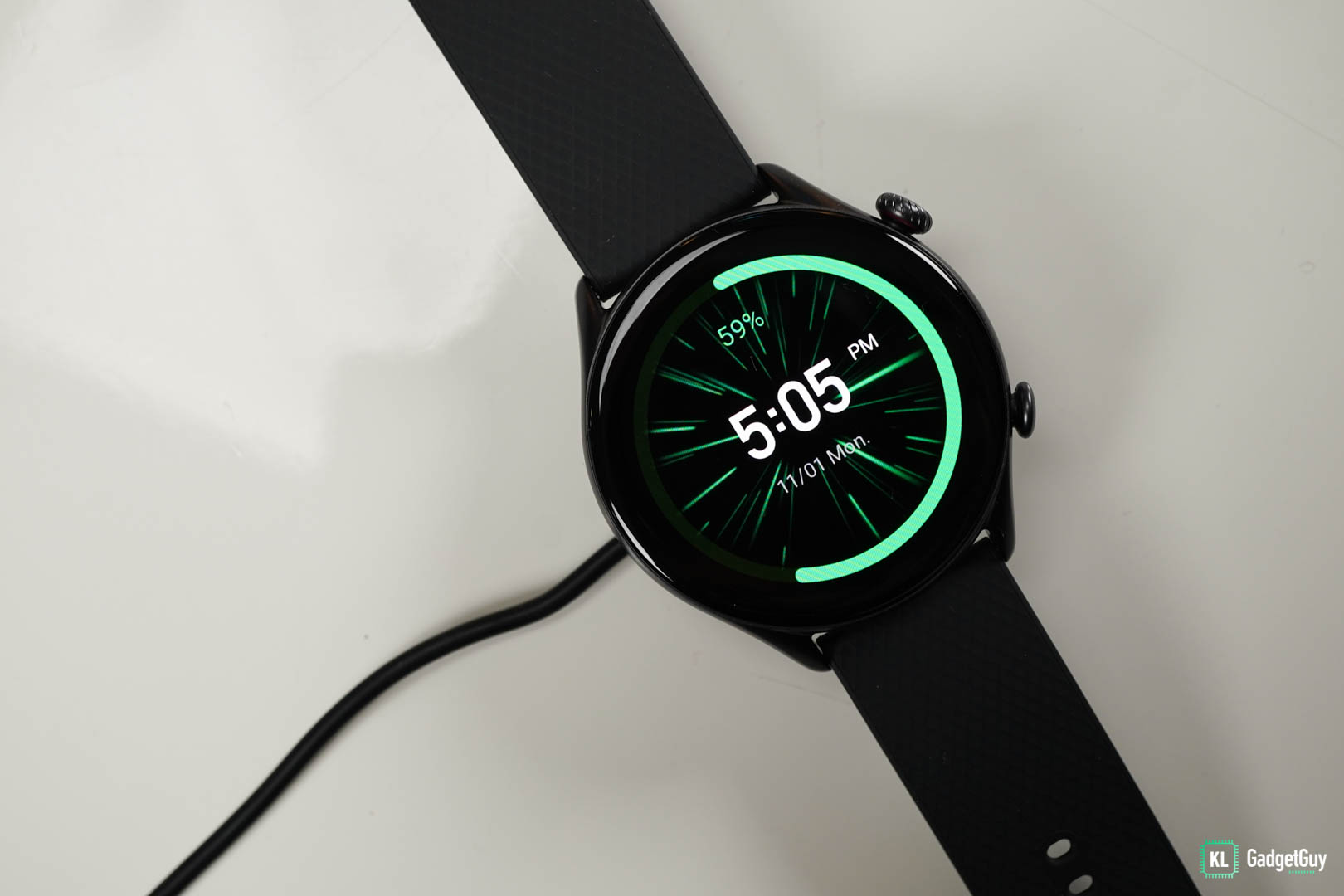 Fitness trackers and smartwatches with a large color display rarely makes past 7-days of battery life on a moderate use. All thanks to a large 450mAh battery and the efficiency of Zepp OS, the Amazfit GTR 3 Pro lasts up to 12 days when used moderately. 
Even when you have the GTR 3 Pro's GPS turned on all the time, it still lasts up to 35 hours from the moment you start your workout, which is perfect for activities such as marathons and hikes. 
Looks great on any occasion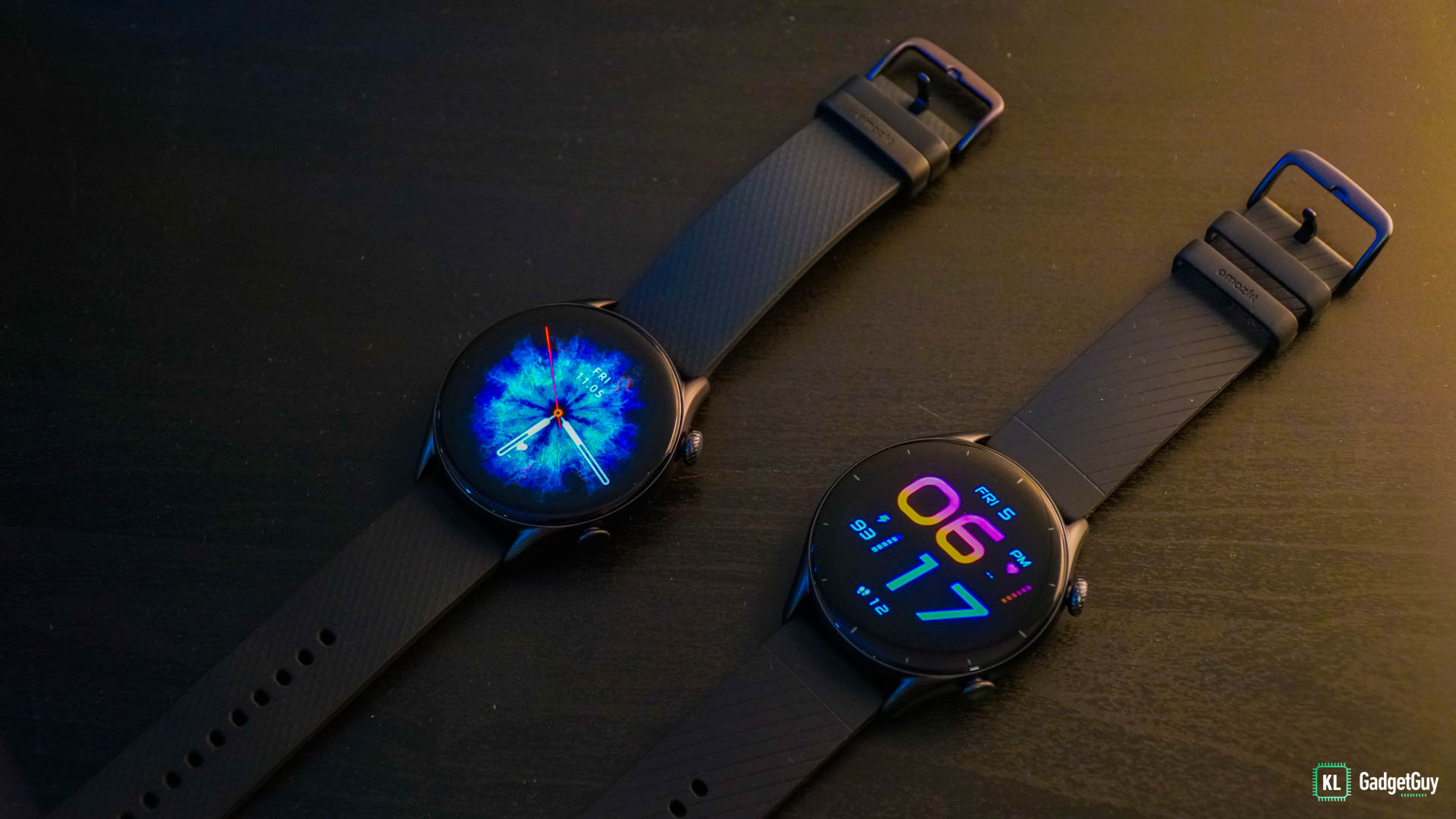 Hitting the gym or attending a meeting? The GTR 3 Pro will turn heads with its premium aluminum body and bezel-less round watch face, it also comes in either a brown leather strap or a black antibacterial silicone strap, or if you prefer, simply pair it up with any 22mm watch straps of your choice. 
With plenty of high-quality watch faces to choose from, there is definitely one for any occasion and with the always-on-display feature, the GTR 3 Pro is an attention seeker even if you aren't look at it and with its amazing battery life, there's no reason to turn it off. 
Amazfit GTR 3 Pro and GTS 3 Launch Promotion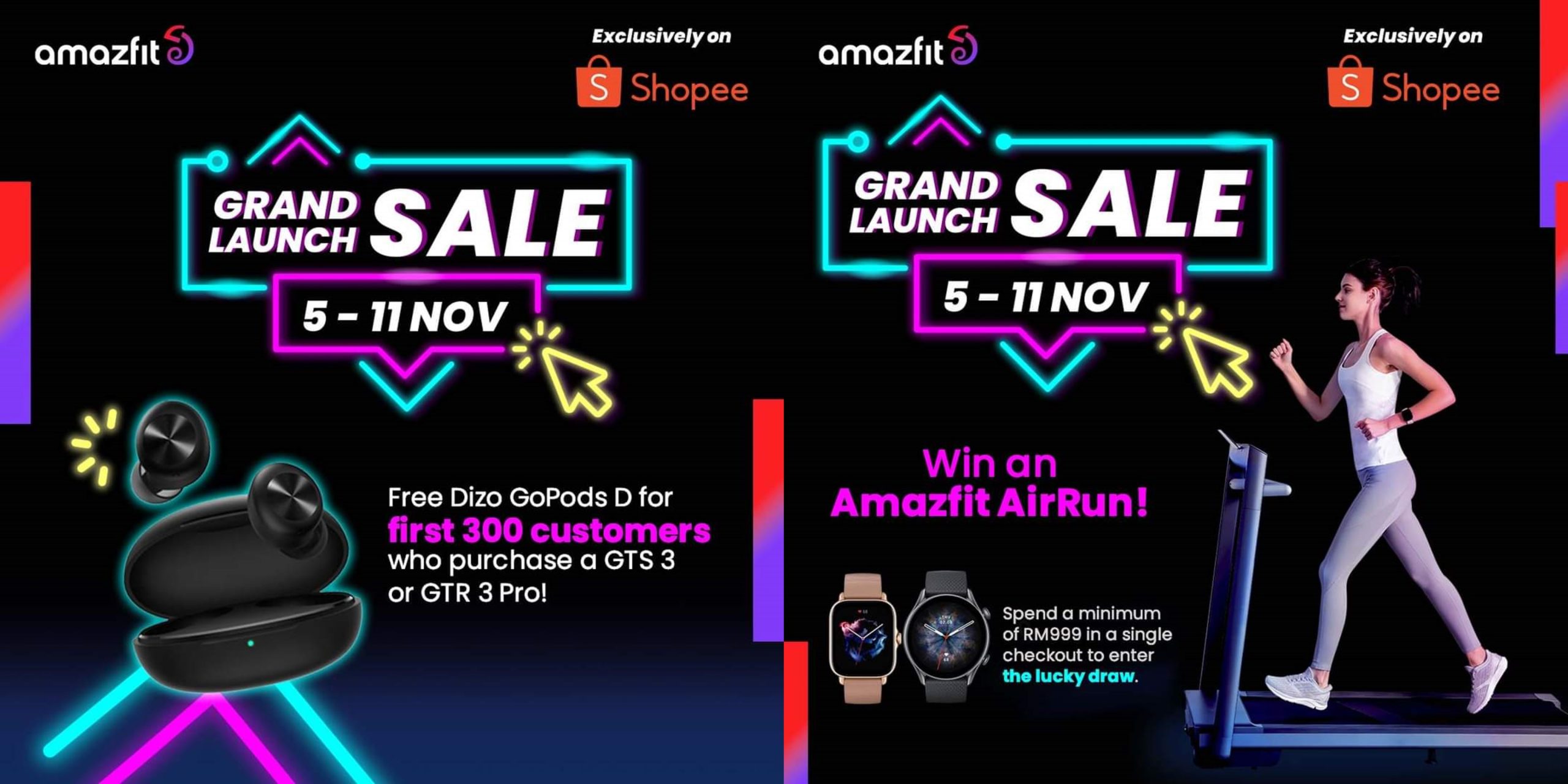 To celebrate the launch of the Amazfit GTR 3 Pro and GTS 3, Amazfit Malaysia is doing a limited time promotion on their official Shopee store.
From 5-11 November, the first 300 customers who purchase the new Amazfit GTR 3 Pro and GTS 3 smartwatch will receive a free Dizo GoPods D wireless earbuds, customers will also stand a chance to win an Amazfit AirRun treadmill when they spend minimum RM999 on the official Shopee store.
The Amazfit GTR 3 Pro retails at RM929, and the GTS 3 retail at RM649.