At the first ever Acerpure event in Malaysia today, Acer has unveiled the Acerpure Aqua WP1 Hydrogen Water Purifier for the Malaysian market, this is the first 3-in-1 RO Hydrogen Water Purifier, and it does have several benefits over similar priced water purifiers sold in Malaysia.
The Aqua WP1 features a very minimalist design with and doesn't require any sort of complex piping installation, as it comes with a detachable 8.7-liter water tank that's split into two sections – one 6-liter for raw water and one 2.7-liter for concentrated water, which will then be treated by three filters to be filled into a 500ml purified water tank to be dispensed.
In terms of water treatment, the Aqua WP1 uses a RO filtration system that comprises a PCF, RO and GAC water filter, which Acer says will require a replacement over 1-1.5 years of usage depending on your home's water quality, the filter replacement cost for all three will ultimately cost you around RM567, which can be easily replaced by our own by removing the water filter's top cover and twisting the handle of the respective filters.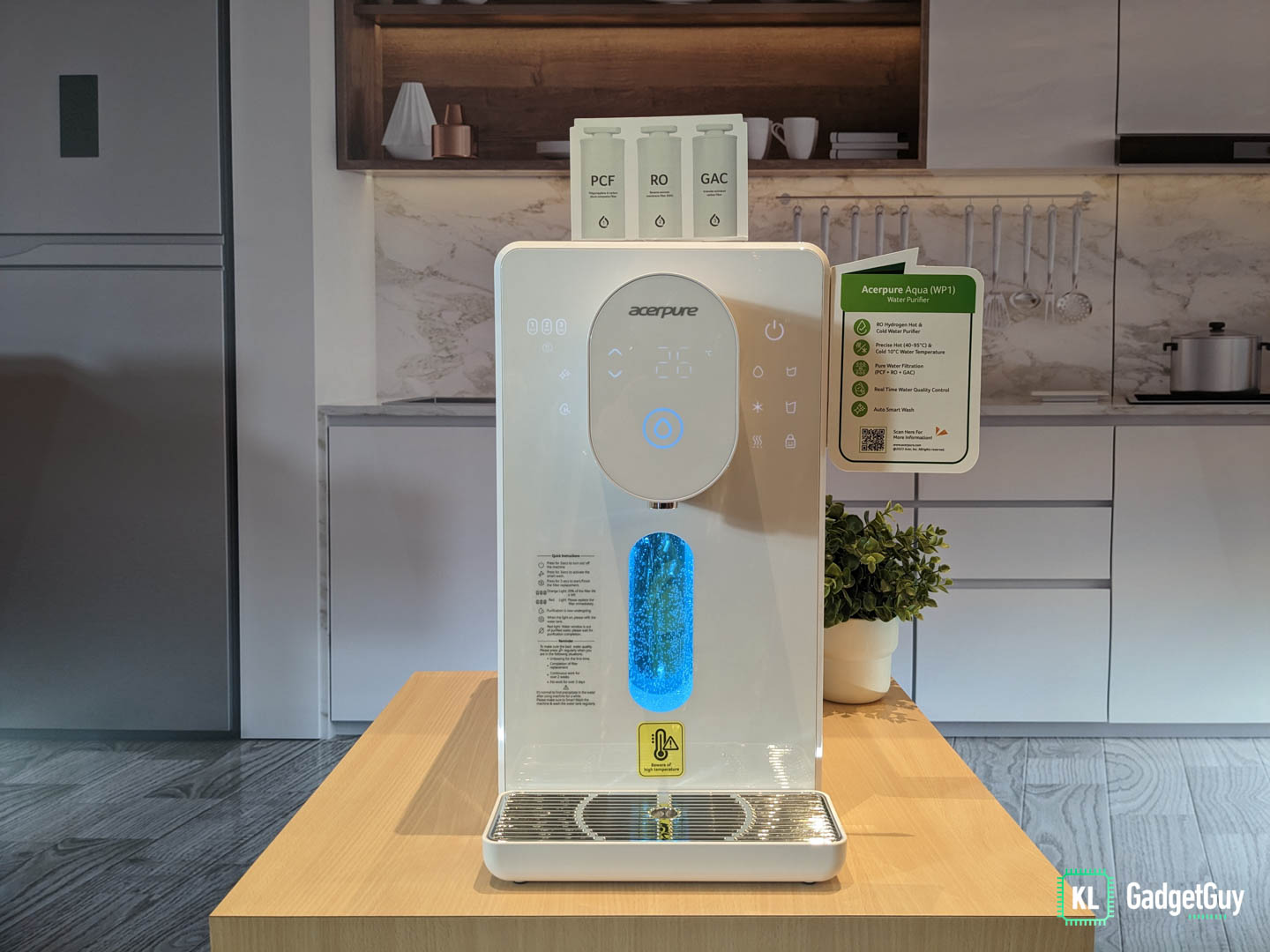 As a 3-in-1 water purifier, the Aqua WP1 is able to dispense hot, ambient and cold-water temperatures, it is the only water purifier that can dispense hot water up to 95 degrees Celsius, while it also lets you dispense water at a specific temperature by just pressing the control buttons. Interestingly, it even has a TDS water quality monitor to advise if the water is safe for drinking.
On top of that, users can dispense water in pre-set volumes of 150ml, 300ml and 500ml, and they can increase it by 50ml if they require more water to be dispensed.
The tap also features a LED ring that tells you whether you are dispensing hot or cold water, while three filter LED indicators are located in front of the machine to show you the health of the filters and flashes red when they need to be replaced.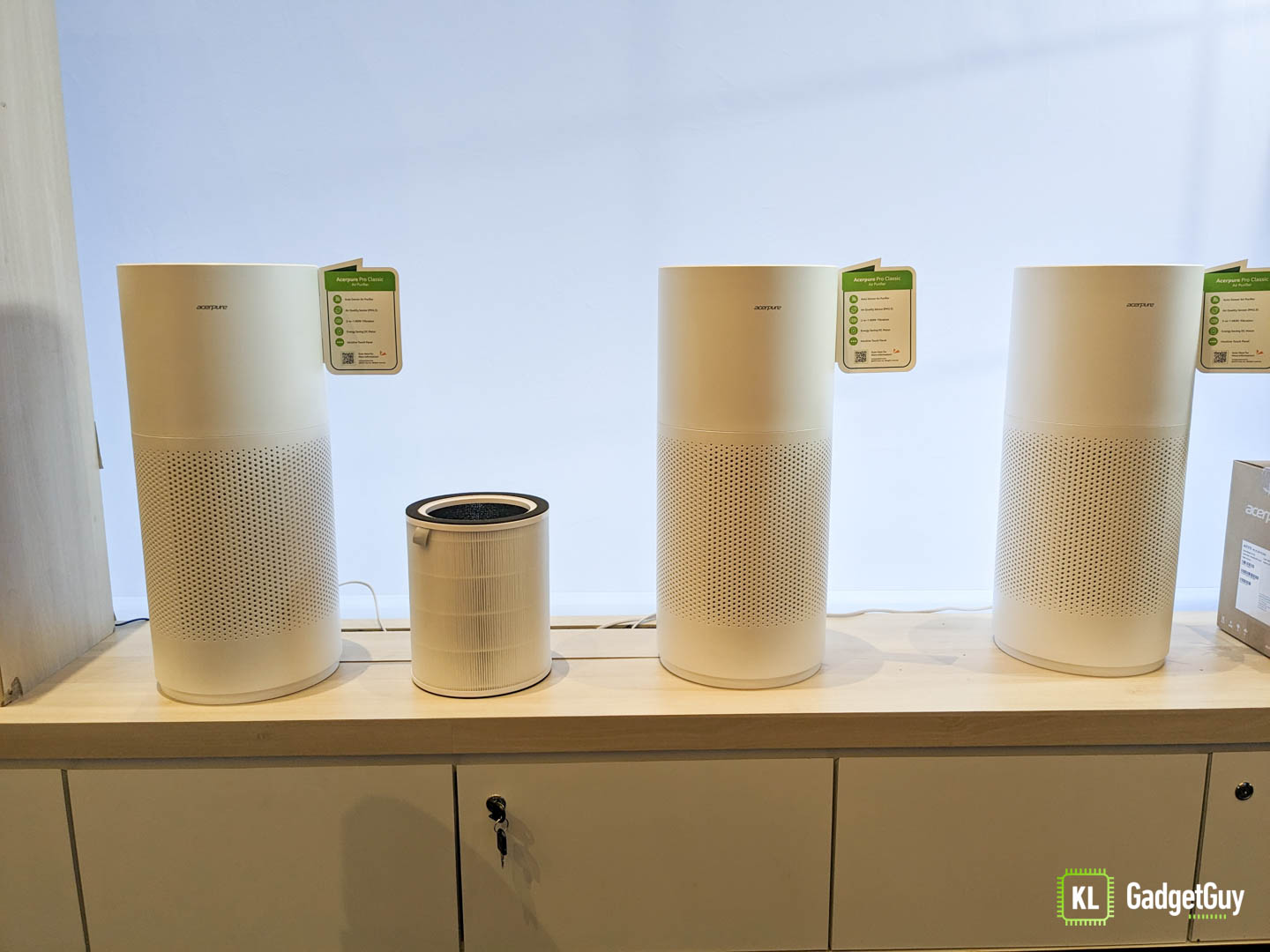 Aside from the Aqua WP1, Acer has also introduced the Acerpure Pro P2 Classic air purifier, which features a powerful filtration system with 3-in-1 HEPA filter that can trap 99.9% of PM2.5 particles, and a CADR of 324 m3/h that covers up to a 47.5m² room size, it retails for RM899 and is immediately available for purchase today at Acer eStore, acerpure official store and Acer Flagship Store on Shopee.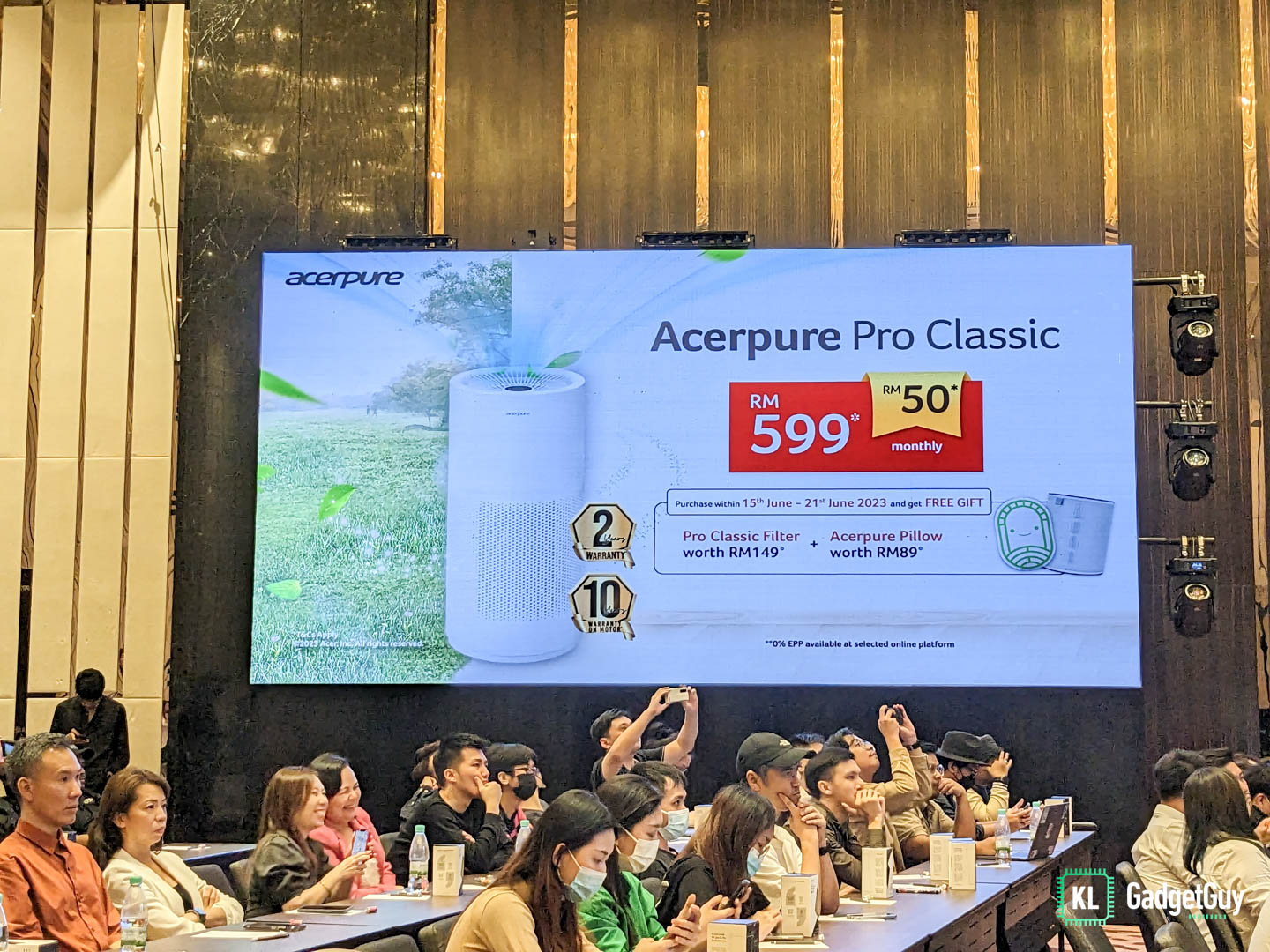 Customers who purchased the Acerpure Pro P2 Classic before 21st June 2023 will be eligible to purchase it at a special price of RM599, while receiving an extra filter worth RM149 and Acerpure pillow.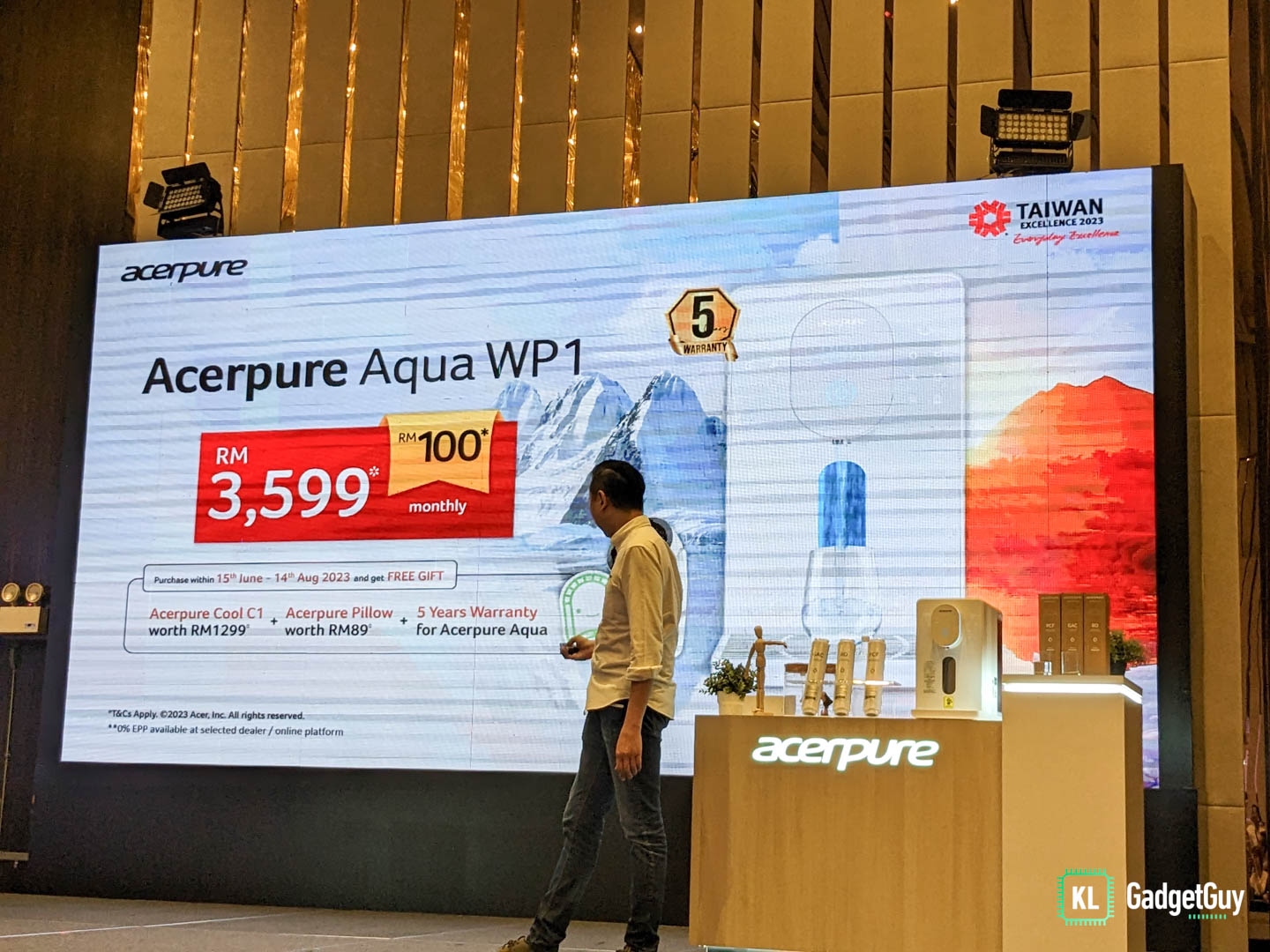 The acerpure Aqua WP1 retails for RM3,599 in Malaysia and can be purchased starting today at Acer eStore, acerpure official store, Acer Flagship Store on Shopee, and authorized dealers One Living and Chin Loong.
Customers who purchase the acerpure Aqua WP1 water purifier before 14 August 2023 will be entitled to a 5-year warranty, one Acerpure Cool C1 air purifier worth RM1,299 and an Acerpure Pillow.