It looks like Apple has once again hit a snag on one of its latest product – the 15-inch MacBook Air, while it is being hailed as the most important MacBook in the lineup and highly commended by reviewers, DIGITIMES has reported that Apple has ordered its supply chain to put the shipments on hold due to unexpectedly weak demand from consumers.
Shipments of the 15-inch MacBook Air is 50% lesser than its original forecast this July, which is considered a 'poor start' as it was merely announced in WWDC 2023 last month. While there isn't any specific reason that could attribute to this issue, one assumption could be the high starting price of this laptop.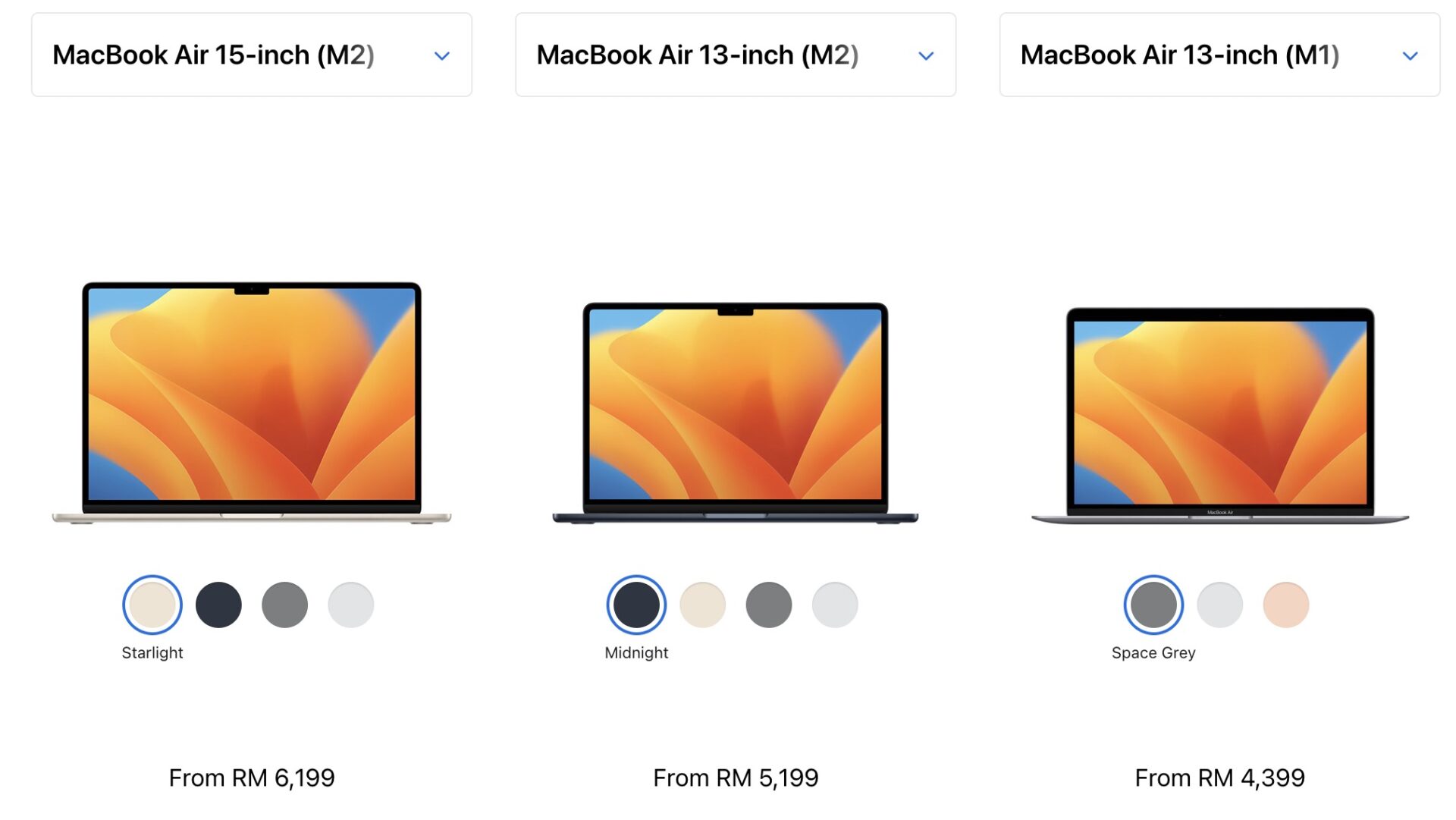 All this while, the MacBook Air has always been considered as an entry-level computer and targeted at customers who does more productivity than creative workflows, despite sporting a much sleeker design and having better speakers than the 13-inch MacBook Air, it starts at RM6,199 with 8GB of Unified Memory and 256GB of storage, making it RM1,800 more expensive than the older yet still capable M1 MacBook Air, which Apple is still selling.
Another possibility that led to this weak demand could be the M2 chip, while it does have performance improvements over the M1, it has higher power consumption and the performance gains can't be perceived in the real world, and with Apple slated to release the M3 chip soon with a more efficient 3nm process, there's no doubt that many customers will want to wait for that chip to be in the refreshed MacBook Airs.
This isn't the first time Apple has flopped with its product strategy in the Tim Cook era, as the company has failed to gather interest for the iPhone 13 mini, while local retailers have reported extreme low demand for the iPhone 14 Plus, but meanwhile, PC shipments are low at this point of time so it isn't surprising to see the same for MacBooks.