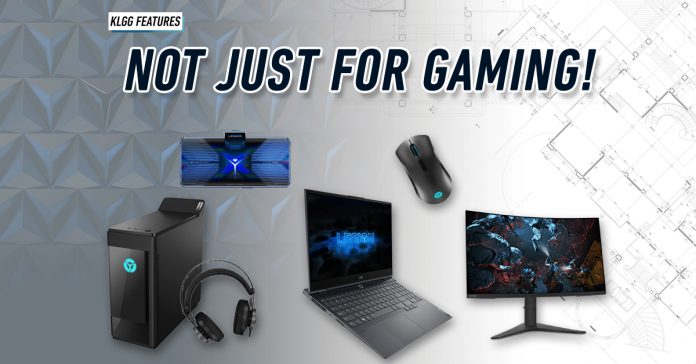 The line between what differentiates gaming products from professional ones is becoming increasingly blurred – you'd be hard-pressed to find a gaming laptop, or peripheral that doesn't have applications in the suit-and-tie environment.
To prove that point, Lenovo's Legion lineup offers the kind of flexibility a needed by the pen-pusher-by-day-dungeon-dweller-by-night kind of person – they offer powerful hardware, sleek aesthetics, and great portability. If you're anything like the person described above, you might want to consider these Legion products.
Lenovo Legion Slim 7i
This beast of a laptop doesn't look like one at all, and that's a good thing – instead, it rocks a minimal, all-grey façade that'll blend into any type of office setting.
Its razor thin chassis measures at only 15.9-17.9mm in thickness, while still being sturdy thanks to its aluminium build. As a result, the laptop will fit right into your backpack; and carrying this lightweight 1.86kg won't break your back, unlike when you carry your teammates on DOTA.
Also unlike your teammates on DOTA, the Legion Slim 7i is actually reliable thanks to the Intel Core i7-10750H CPU it packs; it offers the kind of multi-threaded performance needed for tasks like coding, video editing, and even 3D modeling.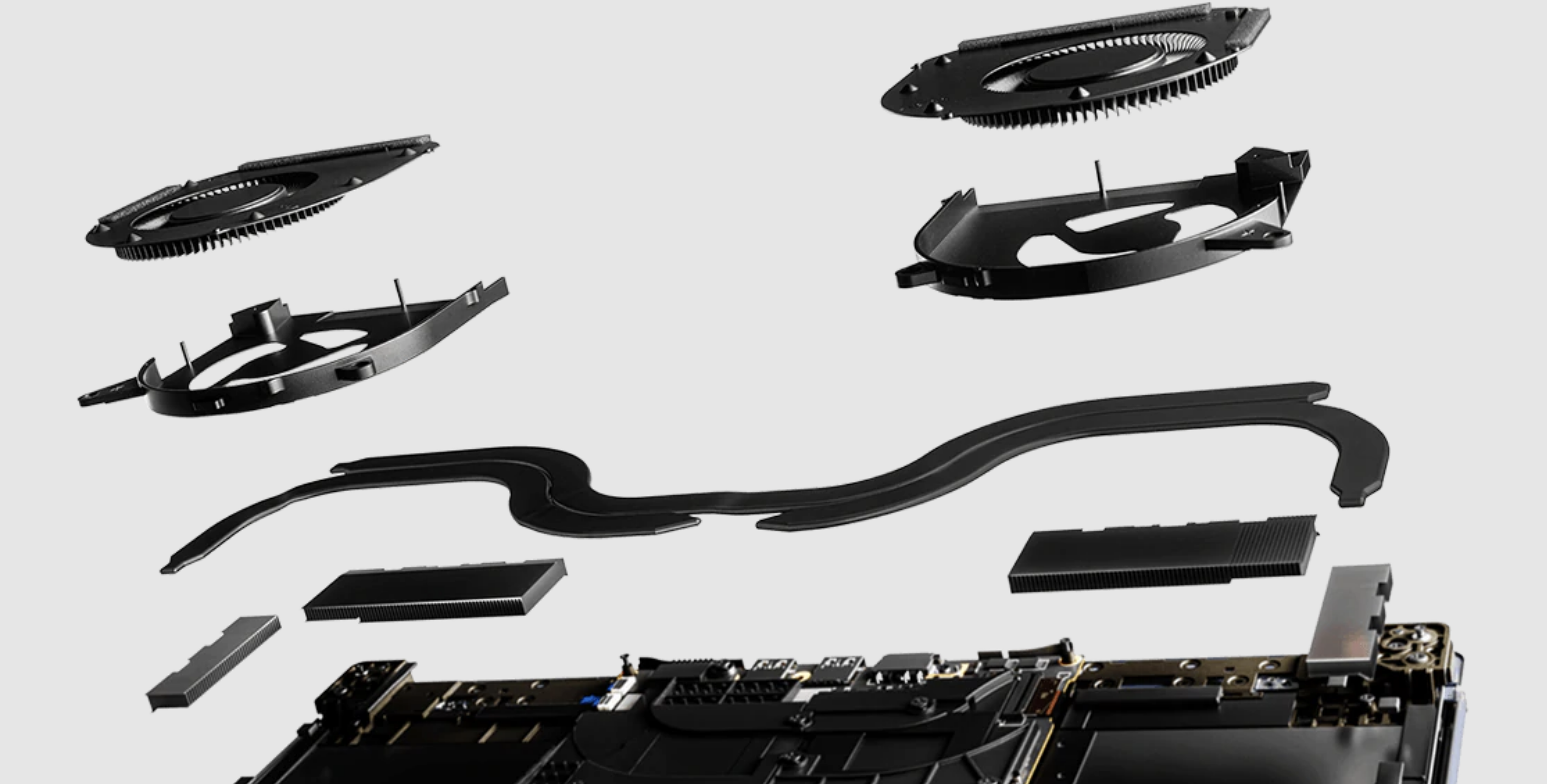 At some point, things get heated at work or while gaming – crunch-time right; know that the Legion Slim 7i stays cool regardless thanks to its Legion Coldfront 2.0 thermal system.
But If things get to this point, you'd probably need a break – so cue Netflix. The laptop packs an impressive speaker system that has support for Dolby Atmos®️ and Sound Radar by Dolby™️ for better immersion. Plus, there's no need to hastily reach for that charger while you binge-watch your favourite shows, because powering the laptop is a battery that can last you up to 5.8 hours.
The Legion Slim 7i is priced at just RM7,599; and from now until 31 March, each unit of the laptop comes with Windows 10 Home, and Microsoft Office Home & Student 2019 (worth RM529) pre-installed. To sweeten the deal, you'll even receive a Legion gaming backpack for free!
Legion M600 Wireless Gaming Mouse
To go with your Legion Slim 7i, the Legion M600 Wireless Gaming Mouse is a great pick-up not just for games, but for work as well. With a 16,000 DPI and on-the-fly adjustments, you'll be moving across your workspace as fast as you can flick-shot on your AWP.
Like the Legion Slim 7i, this mouse has an office-friendly aesthetic, bar a couple of LEDs which can be turned off.
Another thing you don't have to worry about is battery life, because the Legion M600 offers a whopping 200 hours of use with the LEDs disabled. But if it isn't quite your day and your mouse runs out of juice, know that all it takes is a short 2.5 hours to fully charge it back up – meaning even a portion of that charging time still gives you plenty of usage.
The Legion M600 Wireless Gaming Mouse costs RM309.
Legion Phone Duel
Good things come in…twos? The Legion Phone Duel is all about being doubly better than its competition with a string of impressive features like a dual battery and charging system that fully powers up the phone in just 35 minutes – useful for those who're always on the go.
There's also the dual-liquid cooling system underneath that does wonders to keep the Snapdragon 865-powered smartphone icy cool even after a gaming sesh or conference call.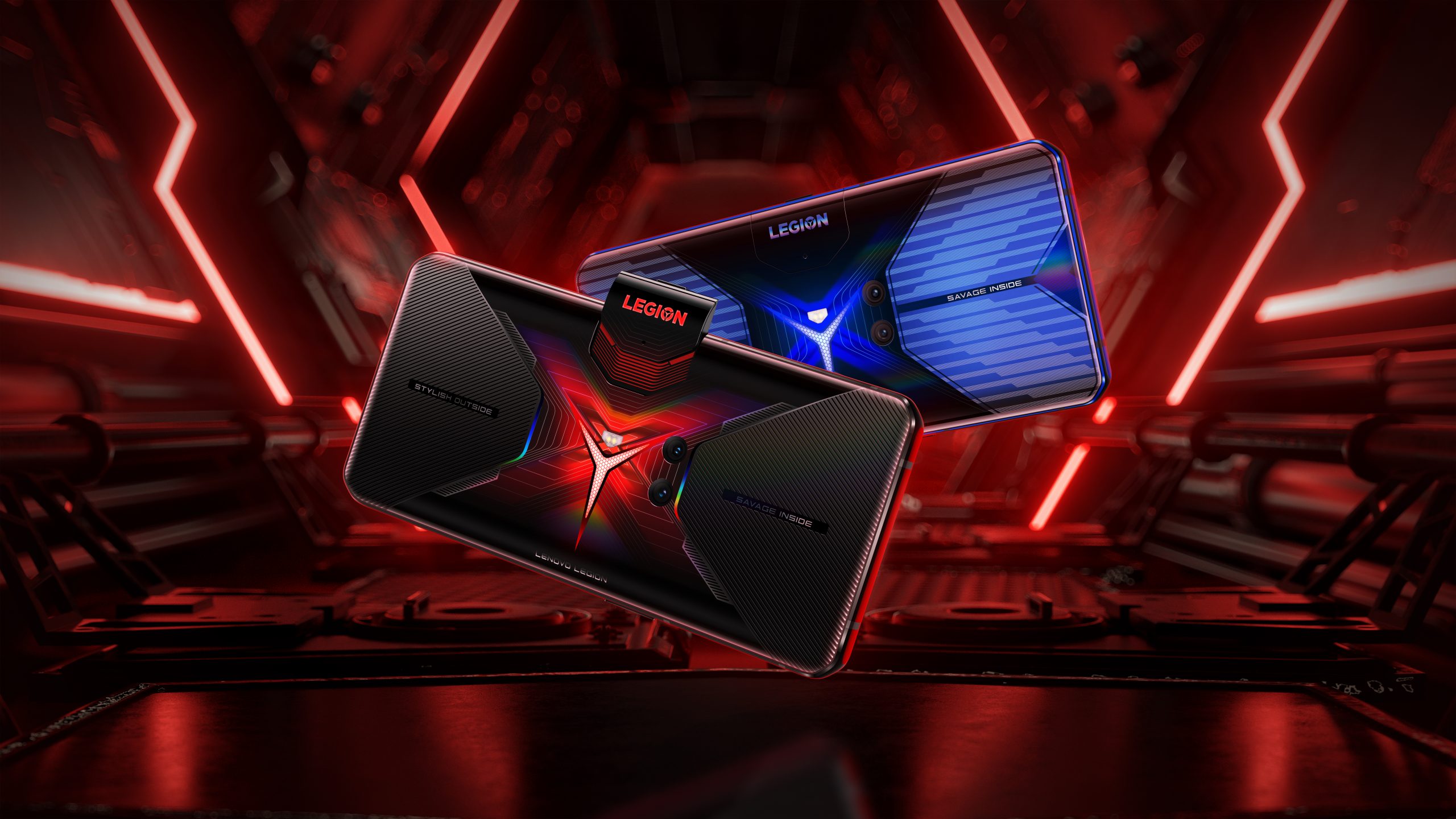 Speaking of, what also sets the Legion Phone Duel apart from other gaming phones is the side-mounted selfie camera that makes livestreaming content easier while you're gaming; or if you're in said conference call, the built-in quad-mic noise cancellation technology lets you sound loud and clear.
But if work ever gets too boring, you can always kill time…by slaying noobs; to help you with that is the phone's dual shoulder controls that act like triggers on a controller – useful for helping you aim and shoot better in FPS games.
The Legion Phone Duel is now going at a discounted price of just RM3,099 for the 12GB+256GB variant, and RM3,699 for the 16GB+512GB model.
Legion H500 Pro 7.1 Surround Sound Gaming Headset
To complete your setup is the Legion H500 Pro headset that offers immersive 7.1ch surround sound and great audio quality made possible thanks to its 50mm drivers.
Its ergonomic design and thick earcups make it comfortable to wear even after hours of virtual meetings, and gaming sessions. There's a handy selection of controls available at your fingertips, quite
literally, including 7.1ch on/off, volume rockers, and mic mute (in case you're about to say something Boss shouldn't be hearing)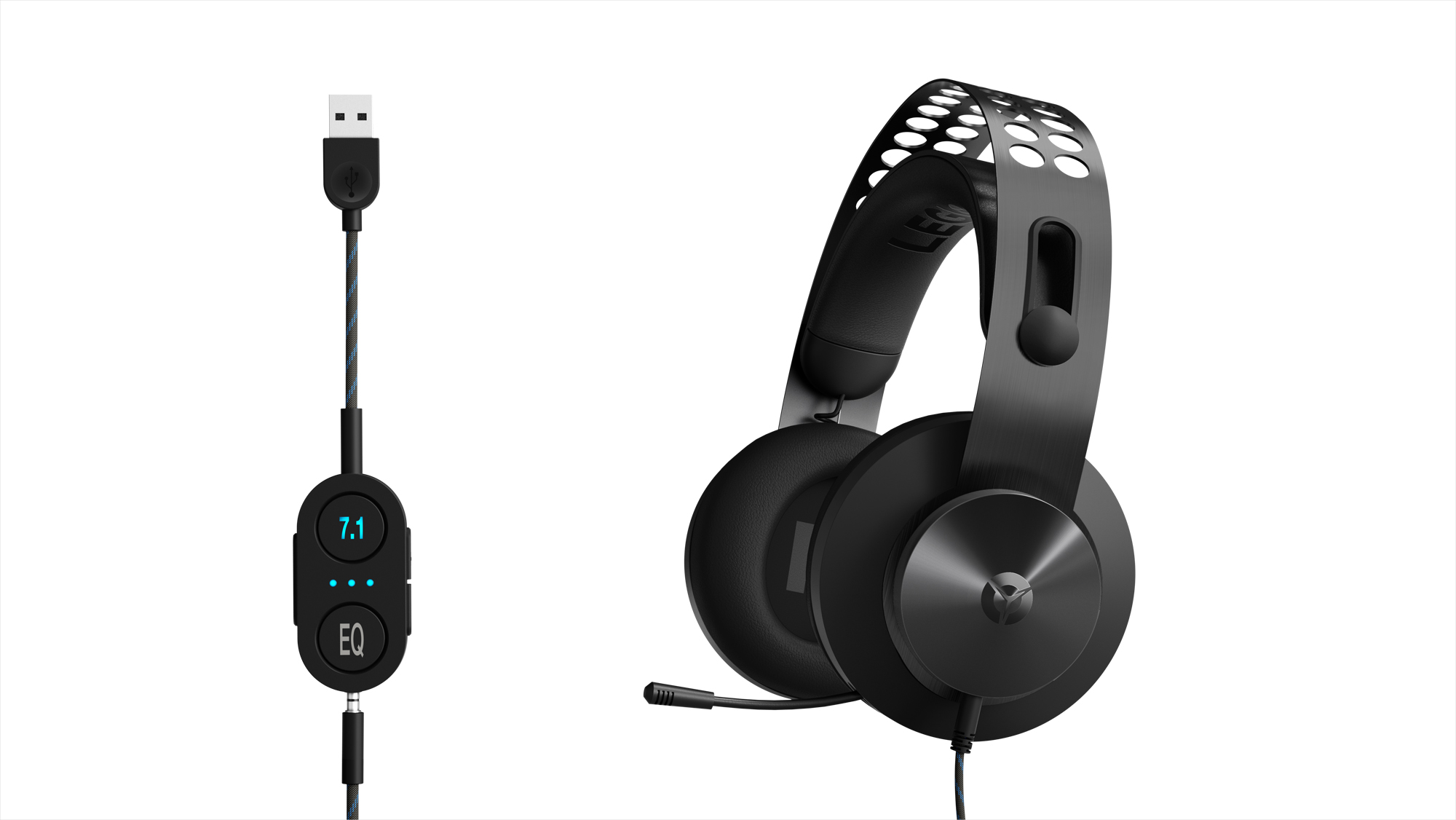 The Legion H500 Pro is available at just RM419.
There you have it – Lenovo's Legion series packs all the bells and whistles both a gamer and working professional needs, all while looking sporting sleek aesthetics that'll fit in the business environment. You can visit Lenovo's website here to learn more about these products. Drop by Lenovo Malaysia's official Lazada and Shopee stores to make your purchase and kickstart your gaming/working journey with Lenovo Legion.
This article is sponsored by Lenovo