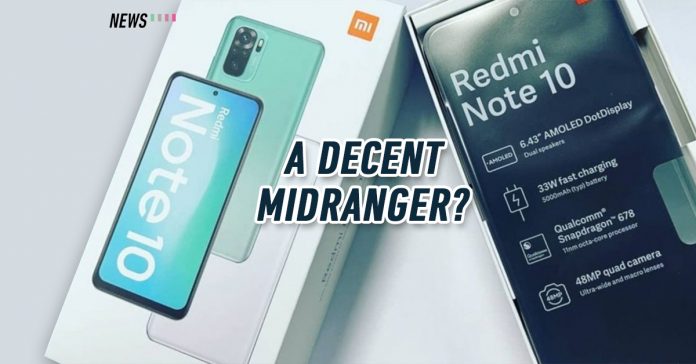 The Xiaomi Redmi Note 10 is due to launch this March 4 – but tech people on the internet are an impatient bunch, and they eat device leaks for lunch. The Redmi Note 10 is their newest victim, and we're seeing quite a lot about it disclosed ahead of its introduction. 
Images have surfaced showing its retail packaging, its contents, the phone itself, and even some of its key specs.  
The back panel of the phone is reminiscent of the recently launched Xiaomi Mi 11, thanks to its rectangular, off-center camera bump. The phone comes in a lime green finish that looks familiar. 
Specs
In terms of specs, the phone comes with a Snapdragon 678 chipset, with a dual-core CPU cluster clocked at 2.2GHz. Powering the device is a 5,000mAh battery, and up to 33W of fast charging. 
Display
Most excitingly, the 6.43-inch display here uses a Super AMOLED panel and should be pushing an FHD+ resolution. There's no word on what its camera specs are like yet, but we won't have to wait long for its launch to find out. 
Stay tuned on our website as we bring you the latest coverage on the Redmi Note 10's local variants and official pricing.