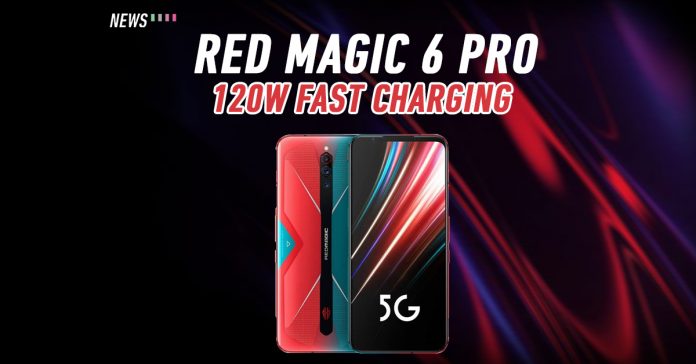 The Red Magic 6 will be launching on the first week of March and this time it'll be accompanied by the Red Magic 6 Pro.
Red Magic 6 Pro will feature 120W fast charging
While a Snapdragon 888 chipset is expected of both phones, Digital Chat Station leaked that the pro model will come with 120W fast charging. This is similar to what we've seen from the Mi 10 Ultra although it was later discovered that the phone only charges at 80W instead of 120W.
Red Magic 6 gets slower fast charging, but still impressive
The Red Magic 6 Pro also has a 4,500mAh battery while the Red Magic 6's battery is not revealed. That being said, reports suggest the vanilla variant to come with 66W fast charging which is still way ahead most premium phones. 
Other specs include a high refresh rate screen — we're thinking 144Hz — alongside better touch response and an improved cooling fan for extensive gaming sessions. The Red Magic 6 is launching on March 4, so we'll learn more about it by next week.