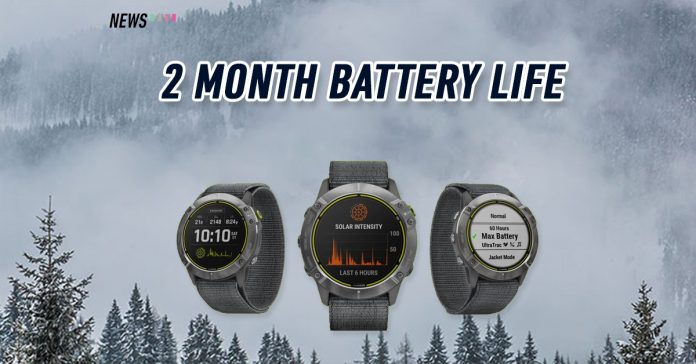 Garmin recently announced its new GPS watch called the Garmin Enduro and it's a fitness watch capable of lasting 65 days with the help of solar charging.
Get up to two months of battery life
The Garmin Enduro offers 70 hours of battery life in its GPS mode, but users can get up to 80 hours of usage if they depend on solar charging. With GPS turned off, the battery life lasts even longer thanks to the Power Glass solar charging lens.
Similar to the Garmin Fenix 6, the Enduro has features like VO2 Max, Pulse Ox monitor, heart rate sensor and recommended workouts. You can also enjoy features like ClimbPro to get your climb data and Mountain Biking to track your biking metrics. 
More safety features with the inReach Mini satellite communicator
The Garmin Enduro can also be paired with the Garmin inReach Mini satellite communicator — this device allows users to send and receive messages, share their locations and activate SOS in unfortunate situations. You can also use it as a smartwatch to receive notifications, control music playback and check your calendar or the weather.
Garmin Enduro price and availability
This smartwatch comes in stainless steel or DLV coated titanium bezels and uses an ultra lightweight nylon strap. It is available from $799.99 (RM3,231.56) but it is not available in Malaysia yet.