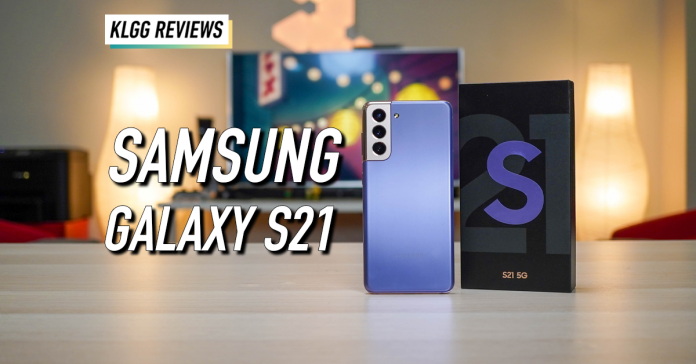 The new Samsung Galaxy S21 was launched in Malaysia earlier this month and if reports were true, it'll be the only flagship series we get from Samsung this year. So, apart from Samsung's new look for its S21 series, what else are we getting?
Some may like the new design, some may not
The Galaxy S21 reminds me of the Galaxy S20 — it's light, it's comfortable and it fits well for those with smaller hands. The biggest difference and probably the first one anyone will notice is its new Contour Cut design that highlights the camera bump. The one I've got is in Phantom Violet, so it has a pretty pastel purple rear paired with a rose gold accent camera bump. I like both colours, but not when they're combined like this. It would've been great if it came in a matching purple, but those who prefer matching colours can also get the Galaxy S21 in Phantom Silver and Phantom Black.
Galaxy S21 has a lower-res screen, but it looks the same
The Galaxy S21 also comes with an amazing 6.2-inch 120Hz Dynamic AMOLED 2x screen, but Samsung quietly downgraded the resolution from 1440p to 1080p and it's finally back to a flat display. Despite the changes, the display is still very sharp and crisp; colours are balanced and also vibrant especially when it comes to the reds. Samsung may be right to lower the resolution since it helps reduce cost without making a noticeable difference in its screen. Needless to say, with a 120Hz refresh rate, scrolling and browsing through the phone feels buttery smooth.
NGL, it's a powerhouse

Under the hood, the Samsung Galaxy S21 is powered by Samsung's latest Exynos 2100 chip, 8GB of RAM and 256GB of storage but there's no more microSD card slot. It handles a lot of things well, but not when it comes to my favourite game, Genshin Impact. Perhaps the game is not optimised for this Exynos chip yet, but it feels jittery and doesn't respond as smoothly as I have hoped. Still, even the iPhone 12 couldn't handle Genshin properly so it's no dealbreaker. However, those who play PUBG or Call of Duty: Mobile will enjoy the Galaxy S21 as it performed really well even at high frame rates and high graphics — just remember that the phone gets really hot after awhile if you max out all the settings.
We've seen these cameras, but not these new features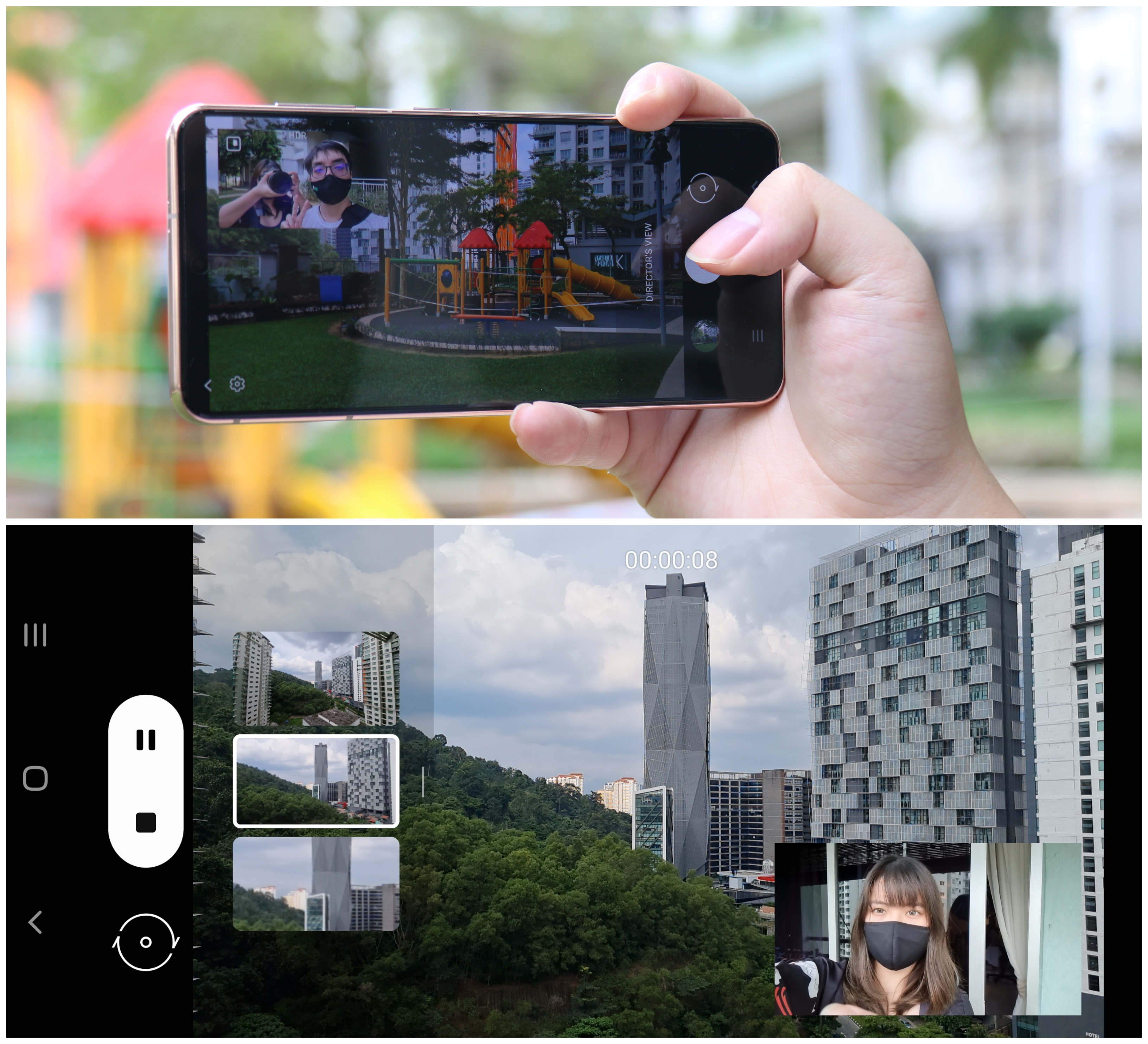 Another thing that Samsung didn't quite change with the Galaxy S21 series is the triple rear camera. We're still getting the same 12MP wide lens paired with another 12MP ultrawide lens and a 64MP telephoto lens capable of 3x hybrid optical zoom. Samsung did several new features; for example, the Director's View mode. Vloggers will enjoy this new feature as you can easily switch between the lenses and shoot with the front and rear lenses simultaneously. Again, we can shoot 8K 24fps videos, but it's really shaky and doesn't seem like a necessary feature just yet.
Now, the Zoom Lock feature is a great addition; focusing on a single spot used to be difficult, but Zoom Lock helps to steady the lens and take better shots. Still, I'd stop at 10x zoom because anything after that is just blurry and loses lots of details.
As for its ultra wide and wide lenses, Samsung delivered great results. Photos have wide dynamic range, very detailed and colours are natural, but I think Samsung can improve on the distortion when it comes to ultrawide shots. There's also a slight pinkish tint at times when I use the ultrawide lens, especially during the night.
Lowlight photos = yes, lowlight selfies = no
Still, Samsung amazes me when it comes to its night mode because the lowlight photos get back a ton of details and are much brighter than what I see in real life. I can't say the same for the selfie lens though; night mode will help if you have crazy, steady hands, but if you don't, you'll end up with pixelated images that will stop you from ever wanting to take selfies at night unless there's good lighting
Hmm, these portrait lightings are familiar…
During the day, Samsung's front camera works great. Paired with good lighting, you get super sharp photos with nice colours. The enhanced portrait mode also gives you different effects but my advice is to either use Studio or Colour Point because the rest looks like a bad Photoshop. Cropping isn't very accurate when it comes to photos, but the portrait video is an interesting feature and has a glitch effect that I personally really enjoyed.
Yikes, same battery and fast charging speed?
We're still getting a 4,000mAh battery paired with 25W fast charging and just like what Apple and Xiaomi has done recently, Samsung has excluded the charger out of the box. It may not be a big deal to those who already own a fast charger, but it's not surprising that those who don't will be annoyed as they'll have to fork out extra cash.
Verdict
At RM3,699, the Samsung Galaxy S21 is actually more affordable than the Galaxy S20 when it was first launched. The predecessor was priced at RM3,599 and offered only 128GB of storage, but this phone comes with 256GB of storage. The Galaxy S21 is an impressive flagship and I think Samsung made the right choice with the minor adjustments. That being said, the Galaxy S21 may be overshadowed by the upcoming phones in 2021 since some other brands are already offering things like 65W fast charging and 44MP front cameras.
The Good
Bigger storage
More affordable than its predecessor
Vibrant screen
Interesting camera features
Impressive night mode
Natural colours in photos
The Not So Good
Unchanged 25W fast charging
Some unnatural portrait modes
Mediocre night selfies