The Samsung Galaxy S21 series is set to arrive this 14 January but the phones' camera specs have been leaked way ahead of time. 
This leak also pretty much confirms the variants that Samsung will launch later this month – the Galaxy S21, Galaxy S21+, and the Galaxy S21 Ultra.  
According to serial leakster Evan Blass, the info come by way of seemingly official infographics highlighting the type of lenses each phone use and their specs. The Galaxy S21 and Galaxy S21+ will sport the same three lenses – 64MP telephoto lens, a 12MP main lens, and a 12MP ultrawide shooter.  
Meanwhile, the Galaxy S21 Ultra packs four lenses – a 108MP main shooter, two 10MP telephoto cameras, and one 12MP ultrawide lens.  
The latter comes with a 10MP front camera, while the Galaxy S21 Ultra packs a hefty 40MP module.  
The infographic also confirms what's been largely speculated of the phones' design – the unique camera module that wraps around to the side of device; a middle-mounted selfie lens, and the different colour variants.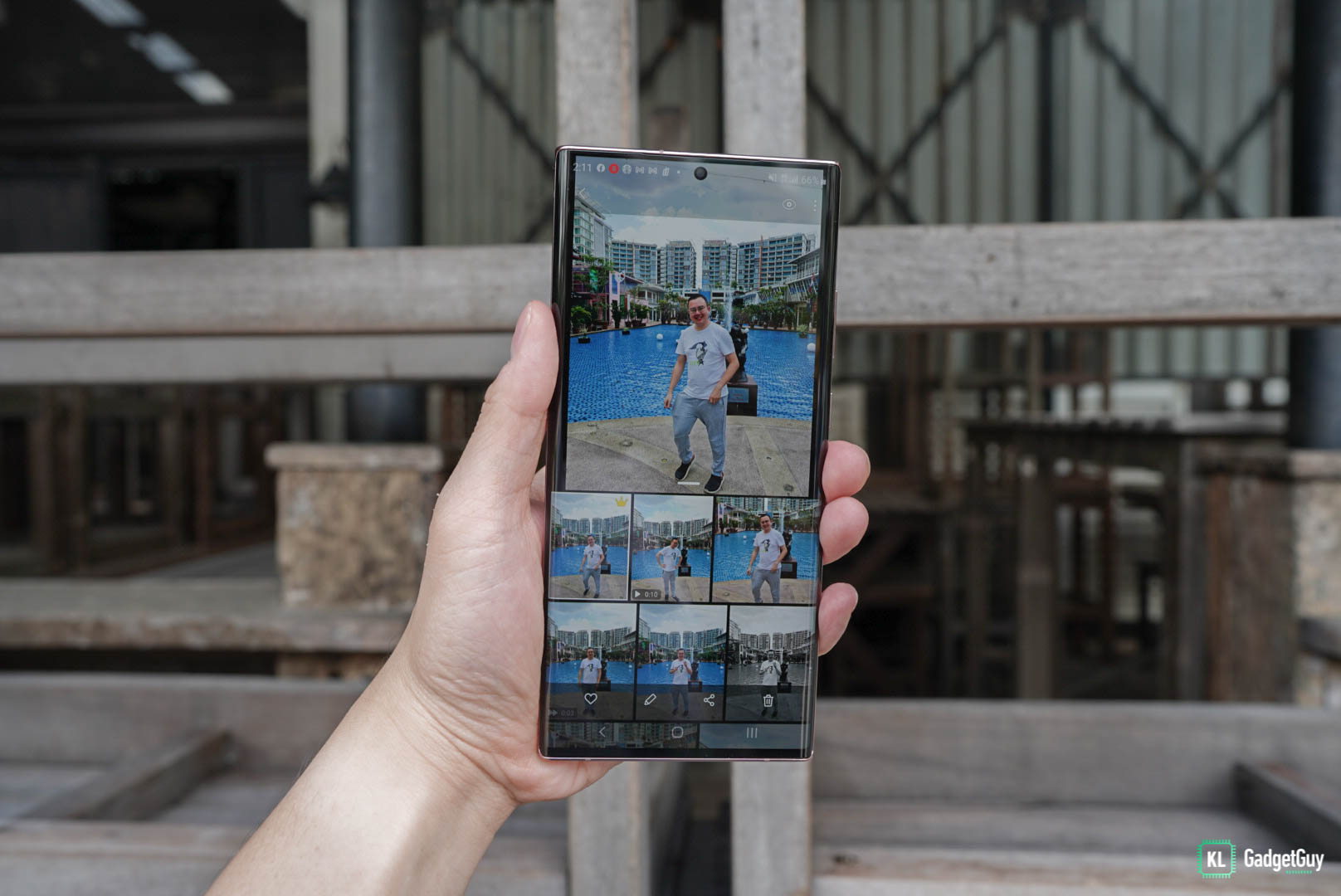 The camera specs look relatively unchanged from the Galaxy S20 series, but to be fair to Samsung, more emphasis was put into the photography software department when they launched the Galaxy Note 20 series, so it's likely to be the same here; meaning we'll probably see a bunch of new photography and videography features introduced. 
In any case, you can watch the Samsung Galaxy Unpacked event this 14 January on their official website here.