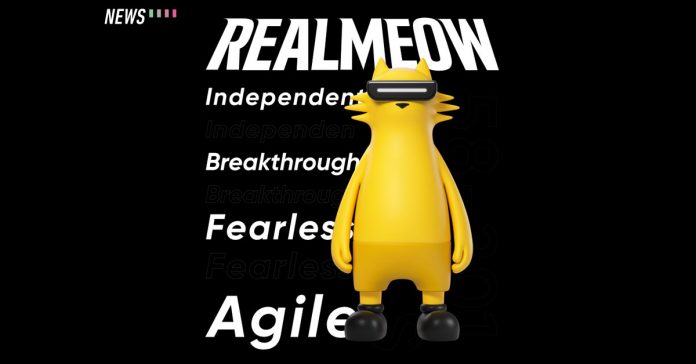 You may have heard of realme's new product that isn't a smartphone or IoT item – instead, it's a designer toy aptly called realmeow. This toy from the Chinese brand costs a whopping RM429 and will be available to buy in Malaysia this 1 January. 
The toy is designed by big-name animator Mark A. Walsh, who's worked on hits such as The Incredibles, Finding Nemo, and Ratatouille. 
The bipedal, laser beam goggle-wearing kitty doesn't actually do all that much besides looking cute on your shelf – its promo materials say the cat wields super powers like ultra-frequency awareness, energy radiation (that sounds more like a health hazard to be honest), stellar transmission and more.  
These are obviously just marketing gimmicks to give the cat a bit more character – you'd be lucky if this thing even mows your lawn; and for RM429, it better do a good job too. 
but we're someone out there will gladly fork out the premium this inanimate feline demands. 
If you are one of those looking to buy this, keep in mind that there will only be 800 units avilable at launch, so you'll have to be quick.  
Visit realme's official Shopee store here to make your purchase.