The Xiaomi Mi 11 will be later today via a livestream at 7.30pm and according to company CEO Lei Jun, the new flagship's packaging will not contain a charger – just like what Apple did with the iPhone 12. Que the eye-rolling. 
Lei Jun took to Weibo to announce the brand's new environment-centric move and says that the move is in response to "the call for technology and environment protection". The general consensus regarding the removal of new chargers is to cut down on the usage of plastic and other materials, which also reduces waste down the line.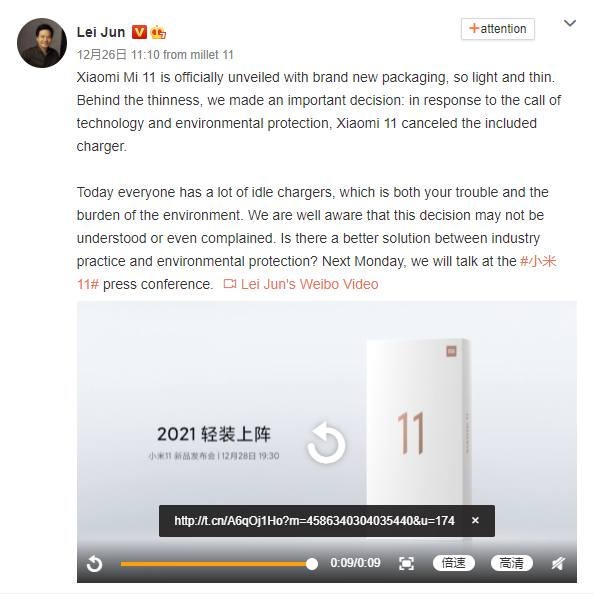 It's fine and dandy if Xiaomi doesn't also introduce a new fast charging feature that the older Mi phones didn't have, making you buy a new, compatible charger to utilize the feature – because that's what Apple did. Last time around, the Mi 10 came with a 30W charger, so those looking to upgrade from that should be safe. 
Lei Jun revealed the new, thinner, sleeker packaging, and on it we see that the Mi 11 will pack a 108MP camera system as well as audio hardware engineered by Harman Kardon. The phone also comes with a Super AMOLED display and HDR 10+ design.  
Under the hood should also be a Snapdragon 888 chipset, but we won't speculate too much on that for now because it's launching today anyways – you can stay tuned on our website for our coverage of the launch.