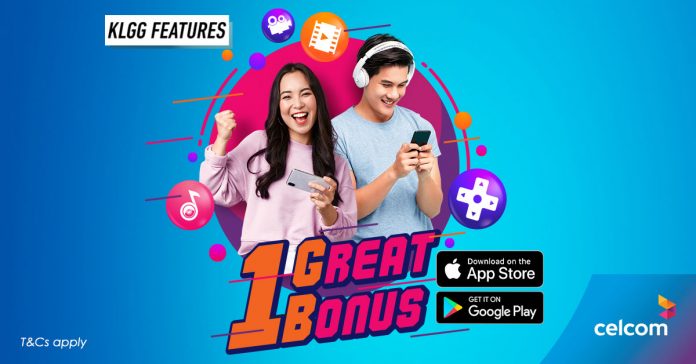 Cashless payments have become a norm in our society; many of us choose convenience and efficiency when it comes to paying or purchasing products and services. Well, Celcom knows just that so its latest 1GreatBonus campaign is made to offer more value when you make payments through Celcom Billing.
FREE 1GB internet once you make your first purchase
If you're a Celcom user, you'll be getting 1GB Internet for free when you use Celcom Billing to make your first purchase on App Store or Google Play Store. An SMS will be sent to notify you on the free Internet and it'll be valid for the next 24 hours, but here's the best part: it can be used for hotspot to be shared with your friends and family. This offer is available for both prepaid and postpaid users, and it doesn't matter if you're a new or an existing customer. You can enjoy this benefit if you haven't purchased any apps or games using Celcom Billing in the past 90 days, and the great news is this offer is valid until 31 March 2021.
You don't need a credit card to buy apps and games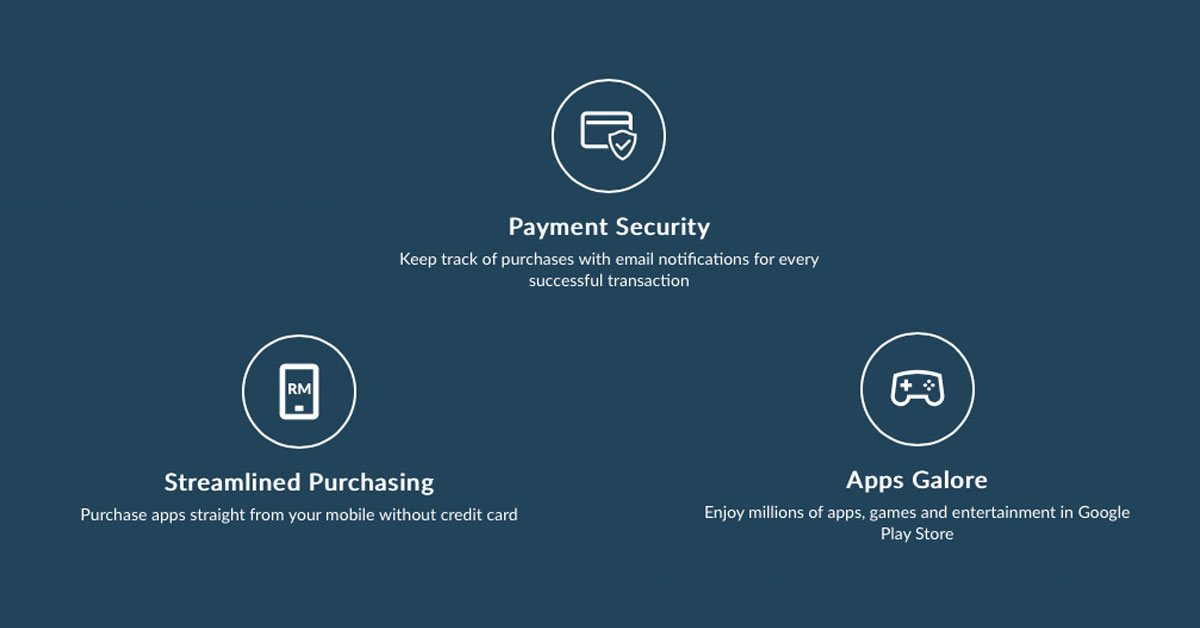 1GreatBonus doesn't only give you free Internet, but it also makes it easy for you to track your purchases. All your purchases can be made from your phone without needing you to input your credit card information. For iOS users, you'll be notified via email and SMS for each transaction; for Android users, you can check your purchases in the Google Play Store by looking at your purchase history in the Account tab. Google will also send you an email regarding your purchase details.
It's safer and easier with Celcom Billing
With direct carrier billing, everything is simpler — you only need your mobile phone to purchase apps and the payment is usually secure due to the two-factor authentication. This means that every time you purchase an app, you'll get a one-time password to proceed with your transaction. You won't need to purchase reload cards at physical stores or store your credit card information in your phone, reducing the risk of someone getting a hold of your personal data.
How to set up Celcom Billing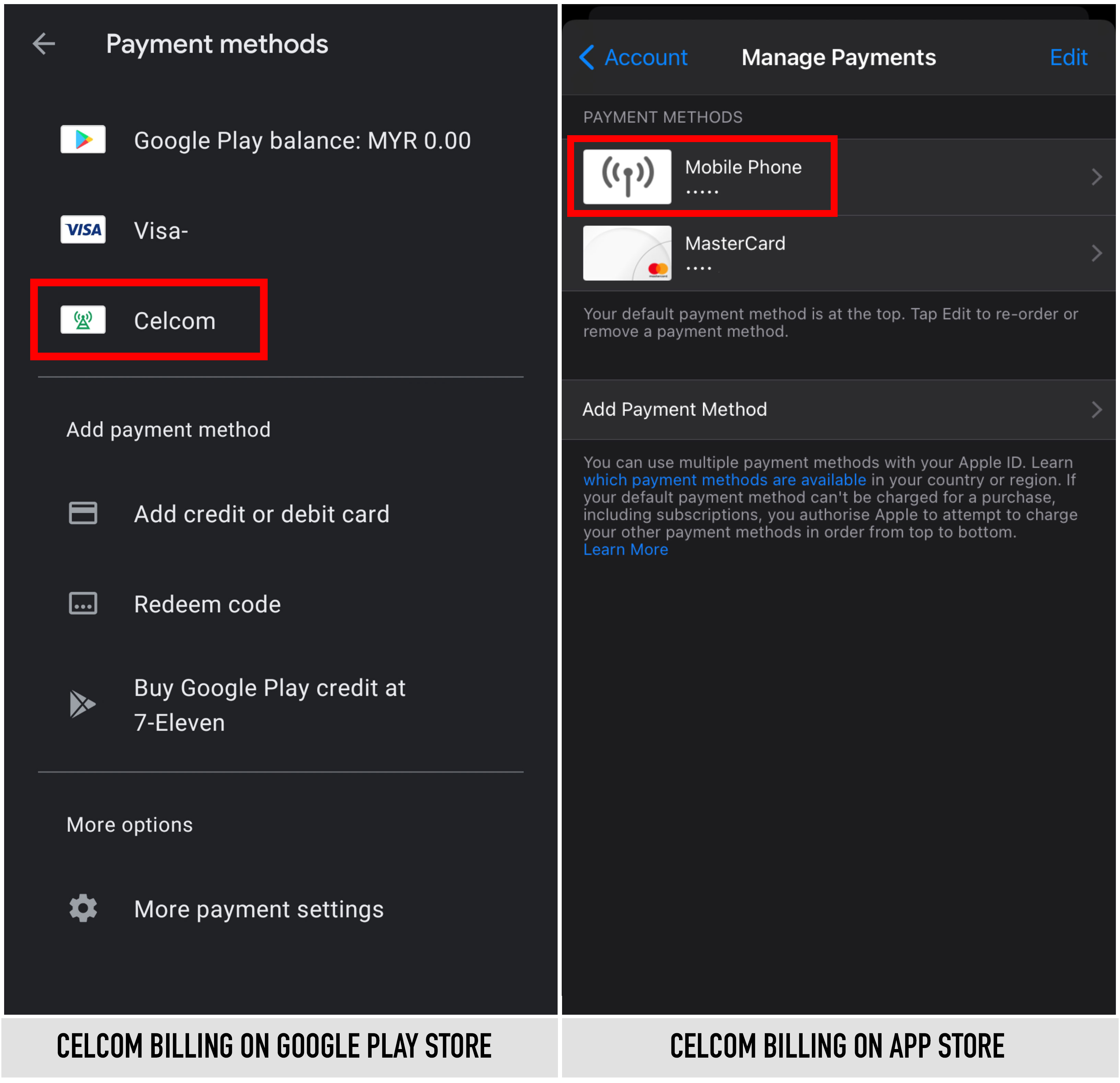 Setting up your direct carrier billing is super easy. Just follow these steps:
Manage payment on Google Play Store
Launch your Play Store and select 'Payment methods'.

Select 'Use Celcom billing'.

You will receive a confirmation SMS.
Manage payment on App Store
Launch your App Store and select your Apple ID at the top of the page. 

Select 'View Apple ID' and sign in.

Select 'Manage Payments' and choose 'Mobile Phone' as your payment method.
Once confirmed, you should be able to purchase your apps and games via Celcom Billing immediately. This includes apps, movies, e-books and games on Google Play Store and App Store. You can even make in-app game purchases and it'll be charged to your Celcom account alongside all your other purchases so you can track them all in a single place.
Here's another great news for iOS users – purchases are not limited to only apps, games and in-app purchases. You can even subscribe to Apple Music, Apple Arcade or even buy iCloud storage using Celcom billing.
For more information, visit Celcom's official website here.
This article is sponsored by Celcom.