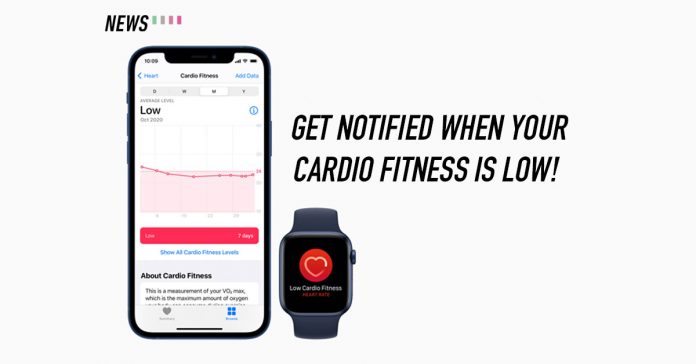 In the latest iOS 14.3 and watchOS 7.2, Apple added cardio fitness in the Health app and notification for when user's cardio fitness level is within the low range.
watchOS 7.2 uses multiple sensors to measure those with low levels of cardio fitness 
Currently, the Apple Watch is already capable of measuring VO2 max during intense physical activities, but the new feature will allow the watch to measure those who are in the lower range of cardio fitness. In the past, those who doesn't have an active lifestyle would've needed clinical testing instead.
Check your cardio fitness level in the Health app
To access the new feature, you'll need to launch the Health app on your iPhone and select 'Respiratory'. You'll be able to see your own cardio fitness level and find out what's the appropriate level depending on your age and gender.
Apple Fitness+ lets you stream workouts on other Apple devices
Apart from that, Apple also added Apple Fitness+, its new streaming service. This allows subscribers to watch workouts on different Apple devices without relying on the Apple Watch's screen. In addition to the workouts, users can also see their exercise data on the iPhone, iPad or Apple TV screen — there's no need to raise your wrist and look at your watch. Unfortunately, Apple Fitness+ is only available in the U.S., U.K., Australia, Canada, Ireland and New Zealand.