The 1MORE True Wireless ANC In-Ear Headphones is one of the best earbuds I've used this year, which is even more impressive with its relatively affordable price tag of RM699. Because of this, one could excuse the powers that be over at 1More for electing,  arguably, the blandest name they could've come up with. 
Design and fit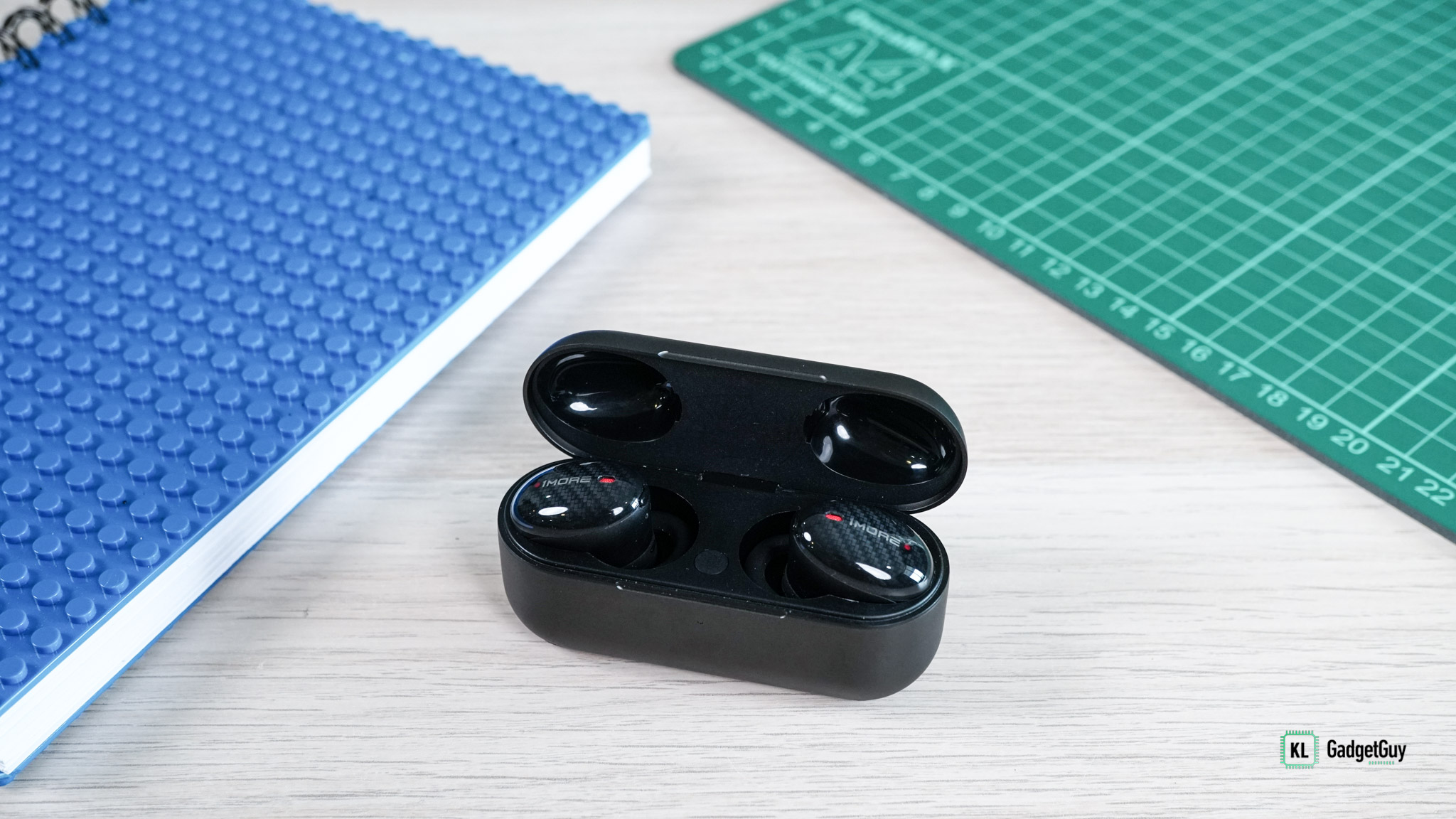 Thankfully, the earbuds are anything but bland – it's obvious that a lot of care was put into crafting both the earbuds and charging case, because they look and feel very premium – none of that flimsy stuff here. The charging case gets a matte dark grey finish, while the earbuds are glossy, and sport a black-and-grey chequered aesthetic.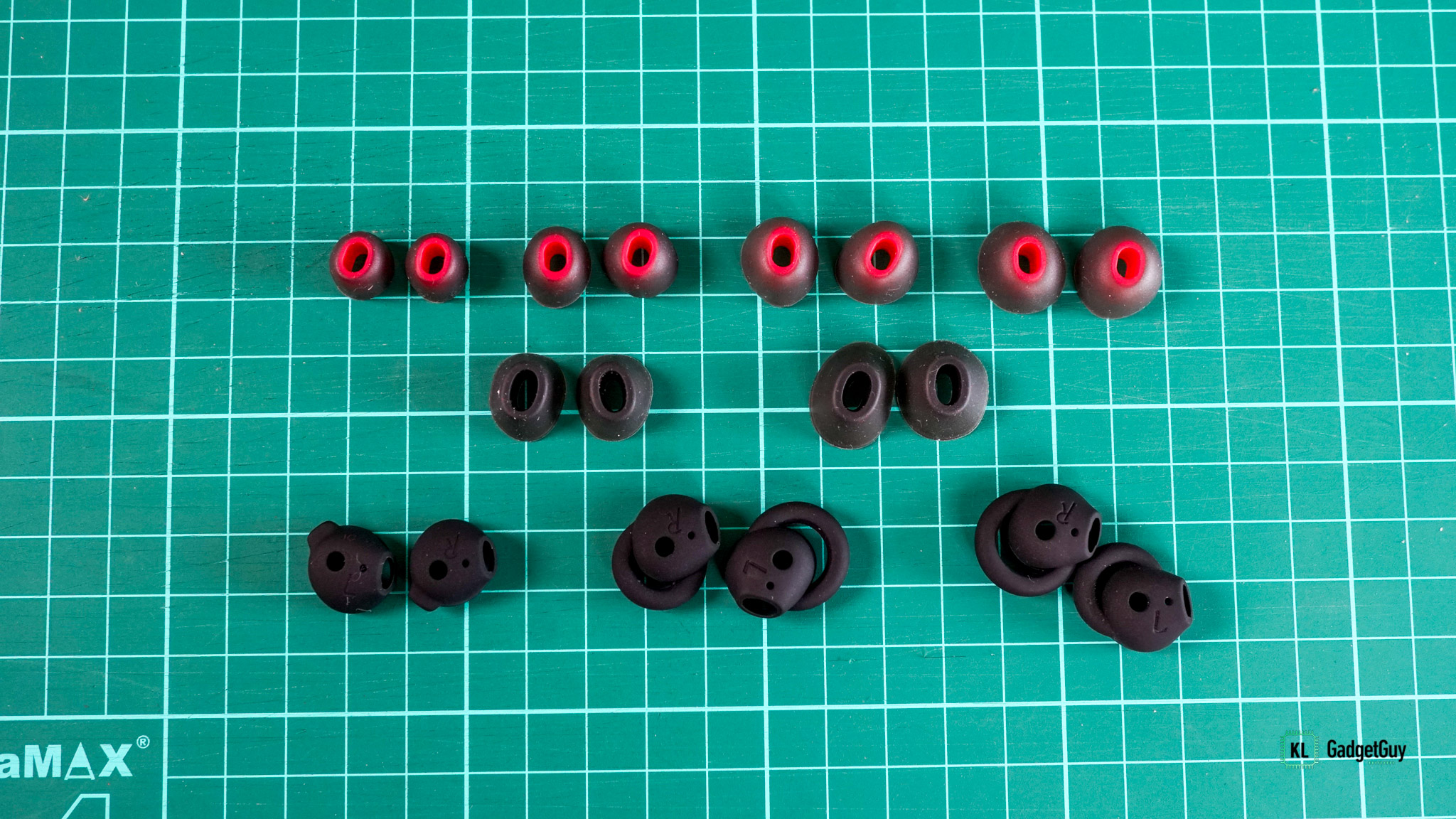 Next, let's talk about the fit – in the box, you get three earbud sizes, in two colour variants – black or transparent, with red accents. You also get a few ear fins (or ear hooks, depending on who you ask); which is as nice touch. I found the pairing of the large ear tips with the medium ear fins to work best for me.  
With so many ear tip-fin combinations to choose from, I'm sure you'll be able to find your fit – and once you do, the earbuds generally fit quite well.  
Audio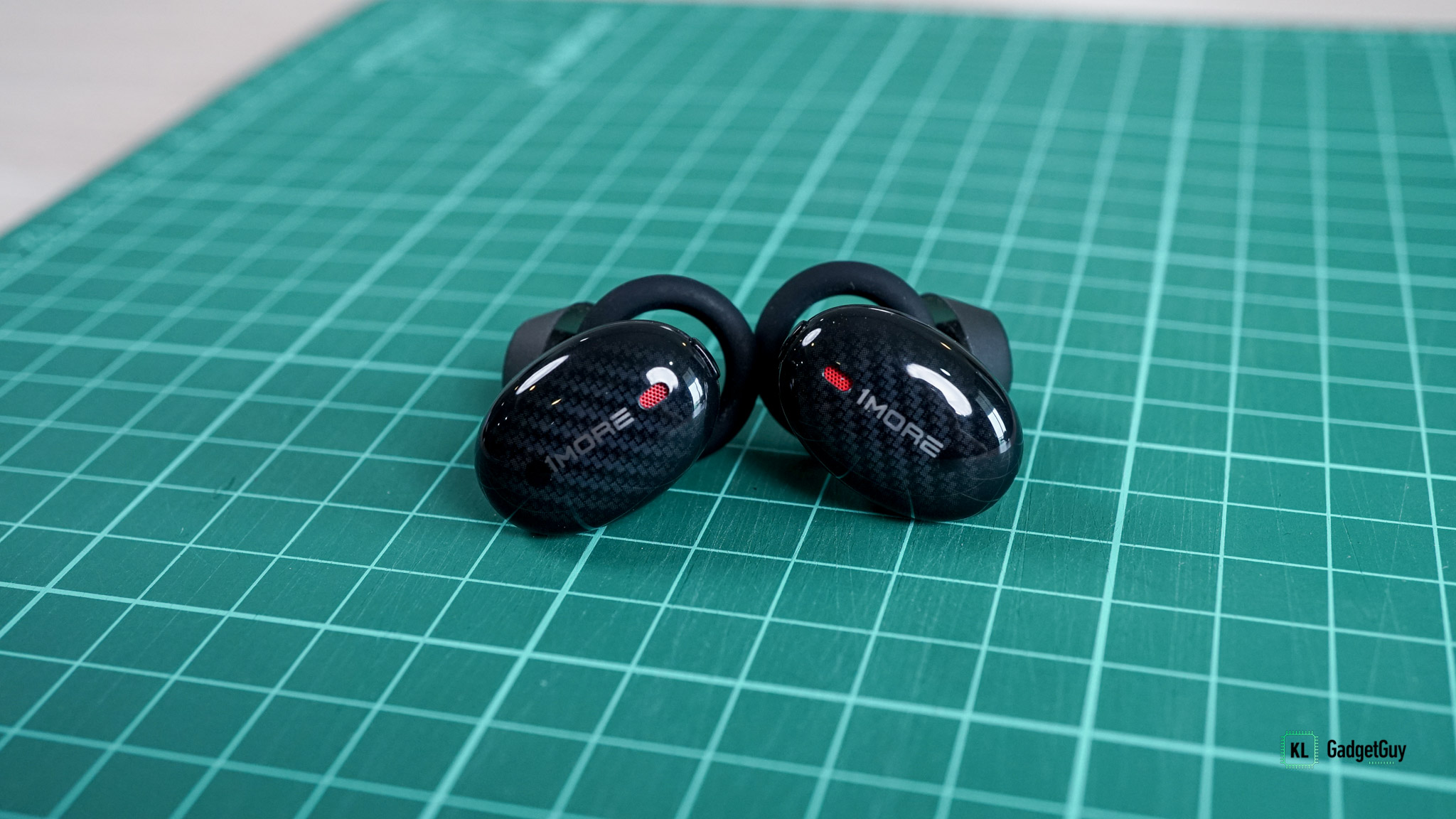 With that out of the way, let's get into the audio quality, and boy-oh-boy is it magnificent – I've had the pleasure of using premium devices before such as the AirPods Pro and Jabra Elite 75T; and I would dare say the 1MORE True Wireless ANC is capable of standing amongst the big boys in the audio department. 
Under the hood are hybrid drivers that deliver supremely balanced sound output; its balance allows for impressive depth, especially if you enjoy listening to bands – each distinct sound of every instrument comes through very well at any levels. Speaking of which, you can amp up the volume on these buds without it crackling, which is always a telltale sign of a pair of earbuds done well. 
When it comes to calls, you can hear the calling party well, while the built-in mic is pretty decent too. I did several tests using WhatsApp, Discord, and regular phone call – and results were consistent across the board.
Latency
When it comes to latency, the earbuds are THX-certified and are equipped with Qualcomm aptX, meaning response time is kept at a minimal – being Bluetooth earbuds also mean there's always going to be a slight noticeable delay. It's optimal if the device it's paired to runs on the latest Bluetooth 5.0; when I could use it on my desktop that has an older BT 4.0 dongle, the latency was unbearable.  
If you want to use this for gaming, where low visual-audio latency is crucial, make sure to check your choice of gaming device at least supports Bluetooth 5.0. 
ANC and pass-through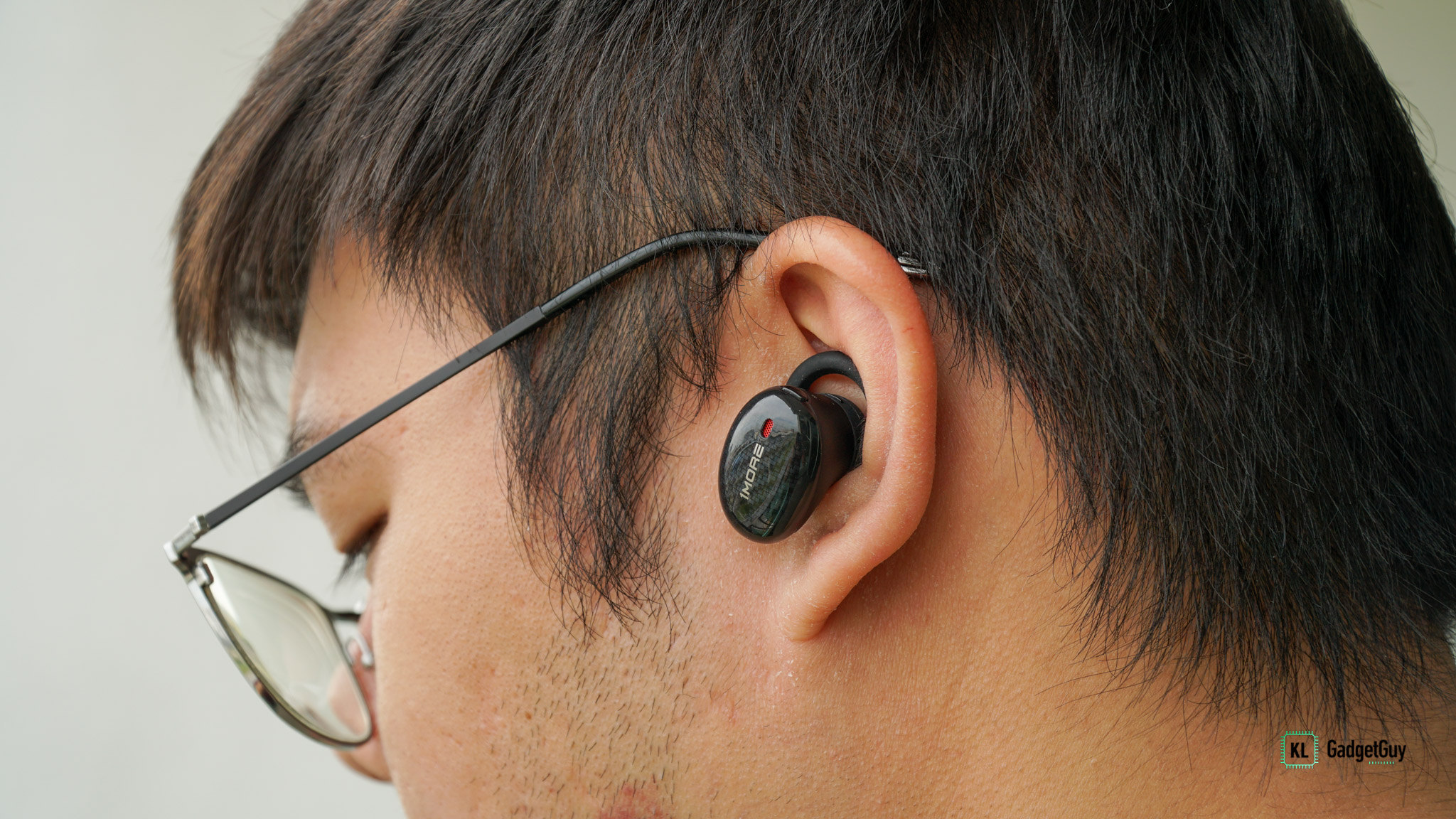 For all the good that I've talked about the 1MORE True Wireless ANC, my heart aches as I now talk about its one flaw – ANC; you'd think a product with the feature ANC plastered in its name would excel in this area, but I find the noise cancelling feature here to be quite poor. I'm comparing this to the likes of the AirPods Pro, because I want very much for 1More to be an alternative.  
Unfortunately, with ANC on, you still hear surrounding noise quite vividly – in quieter environments, like taking the LRT or walking through the suburbs, the feature does alright. But should you want to drown out people talking loudly – which is an environment I'm constantly stuck in – the earbuds does little to help. There are two ANC levels, which you can switch between on device, or through the companion app – but both levels are similarly inadequate. Perhaps this is an issue 1More can fix in a future software update. 
I'm glad to report however, that pass-through works splendidly. With the mode enabled, I have no problem hearing both my music, and external sounds clearly – this is, of course, useful for keeping your wits about you when you're outdoors.  
Features and app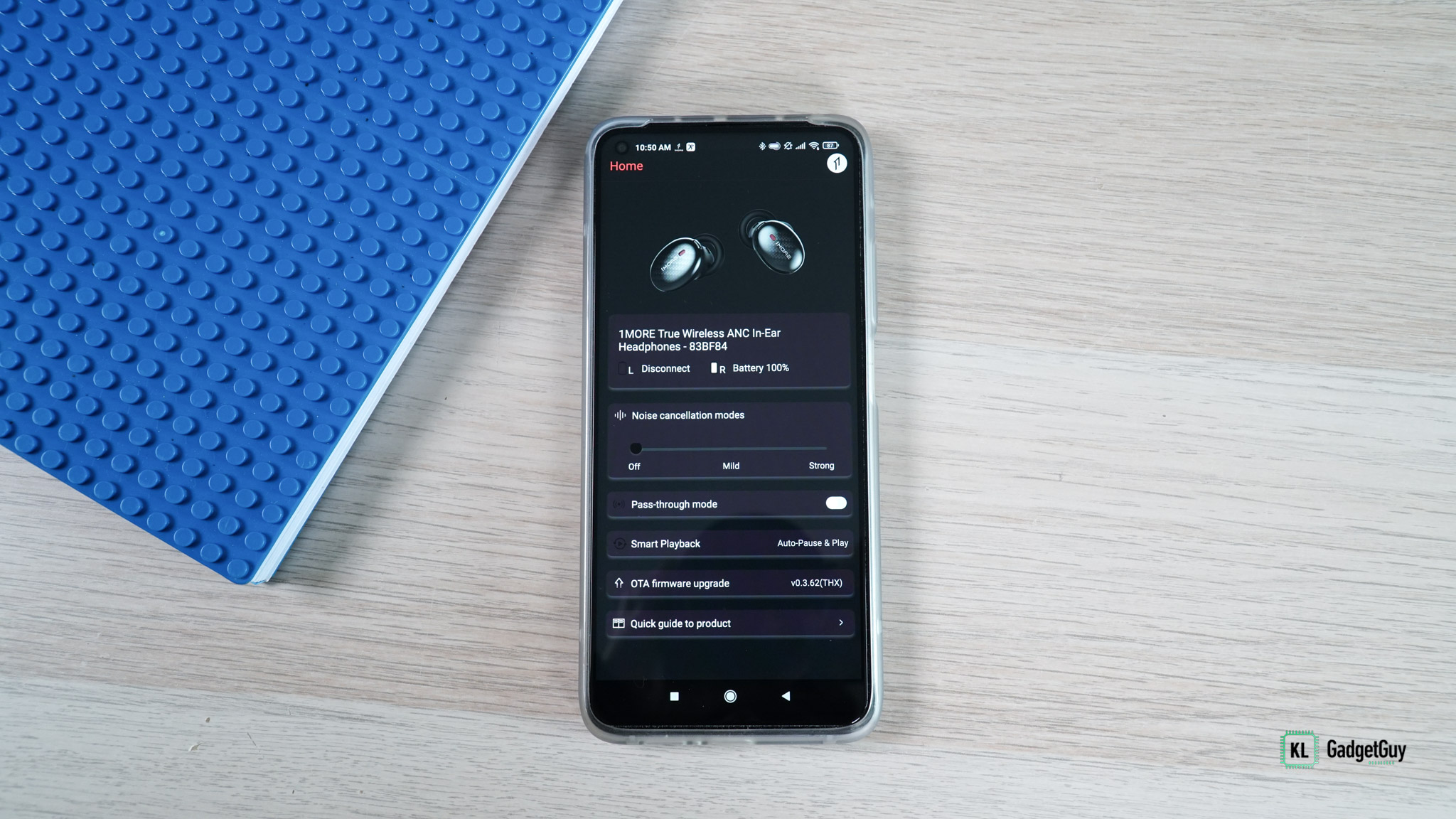 In today's world, of course, audio quality alone doesn't sell the product – it's got to have the features to go along with it. Here, you get a decent selection of on-device touch controls; switching through ANC, ANC level 2, and pass-through modes require a double on either earbud. On top of that, volume controls come by way of physical buttons which can be found on top of each earbud; these buttons also act as the power and pairing controls. 
You can also do some of these actions on the companion app, 1MORE Music. The app works fine without being outstanding – the UI is simple and allows you to switch between modes like mentioned before. You can also check the buds' battery life, change playback settings and update the firmware.
The earbuds are equipped with proximity sensors that pause media when your earbuds come off – using the app, you can change what happens when you put the earbuds back on; the content either stays paused, or it automatically resumes – I prefer the latter. 
Battery life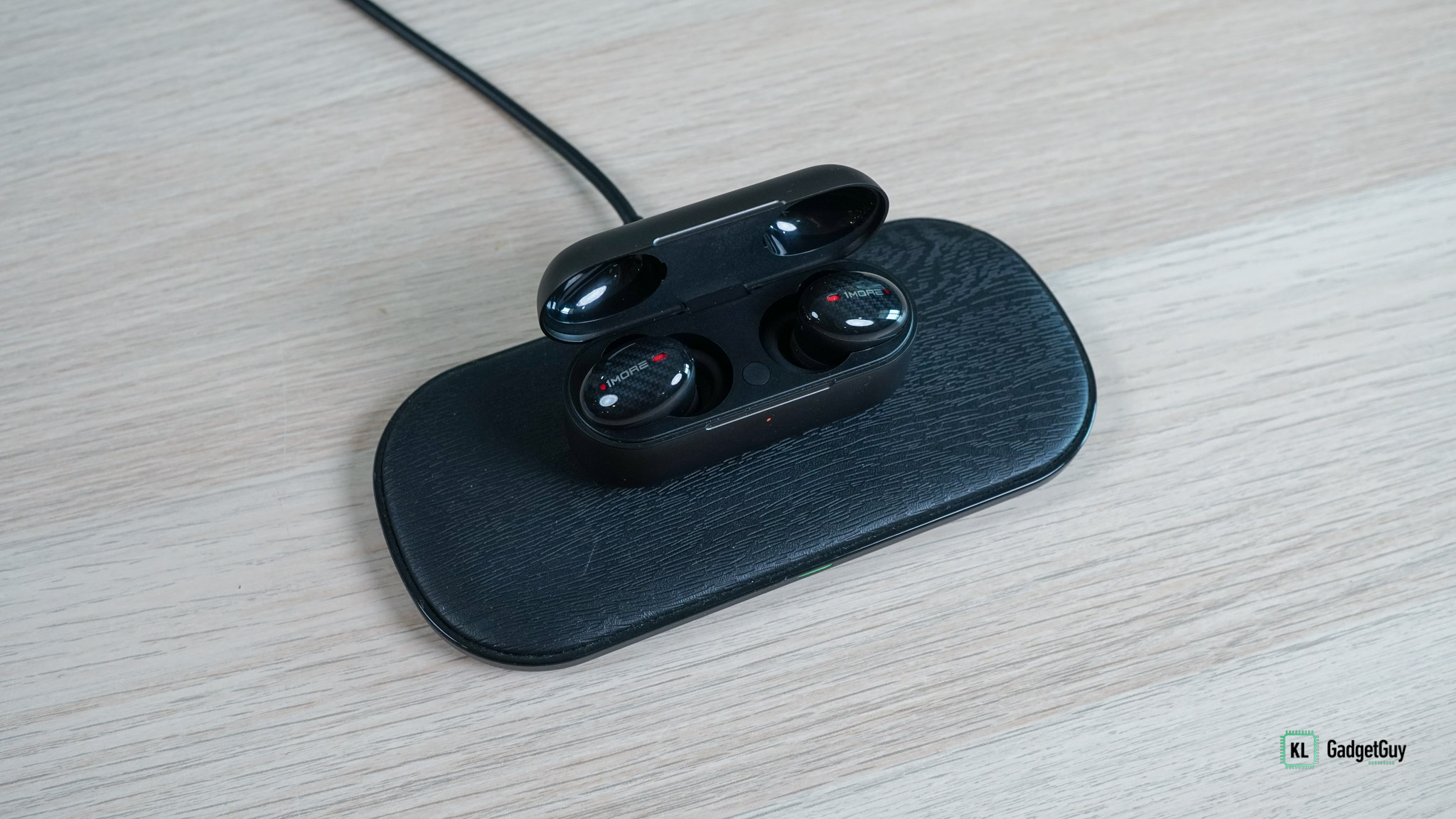 When it comes to battery life – these earbuds definitely deliver; I'm able to get an entire work day out of these with intermittent pauses to hit the loo, get lunch, or muck around with colleagues – the best part is, the charging case is also good for a couple of charges!
Once you see red lights flashing on your case, you know it's time to juice it back up, and it'll take about two hours to fully charge it back up again. The case charges via USB Type C or wireless charging.
Verdict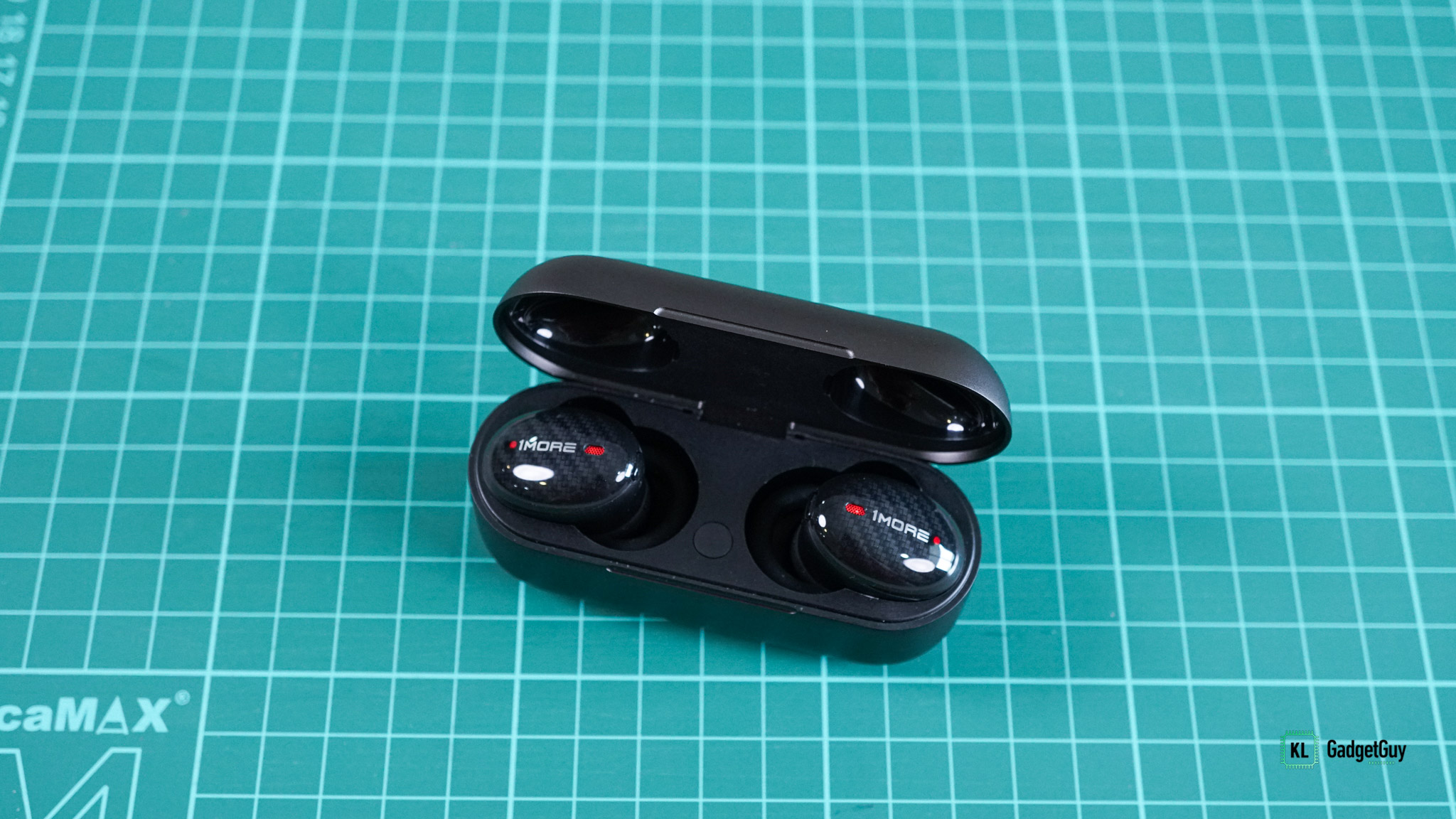 The 1MORE True Wireless ANC earbuds is a fantastic score especially with a relatively affordable price tag of RM699. It delivers great audio, super low latency, easy-to-use touch controls, and fantastic battery life.  
However, if you need something with proper ANC, I'd say just grab the Apple AirPods Pro, or the Jabra Elite 85T that has just been launched. They come at a higher premium, but they will fit the purpose, while also offering great sound. If you can't be bothered with ANC at all and want to save a buck, the Tronsmart Onyx Ace is also a decent option for below RM200. 
To buy the 1MORE True Wireless ANC, visit their official Lazada page here. 
The Good
Balanced audio with good depth
Splendid battery life
Good fit and premium design
Easy-to-use controls
Low latency
The Not so Good