Next year could well see Samsung take the spotlight once again as they tease two new unique devices – a triple-fold smartphone, and a rollable (and portable) OLED display. 
Let's start with the foldable smartphone – Samsung's repertoire currently consists of two single-fold series in the Galaxy Fold and Galaxy Z Flip; so, this new supposedly upcoming device differs in that the display has two hinges – letting it fold three times.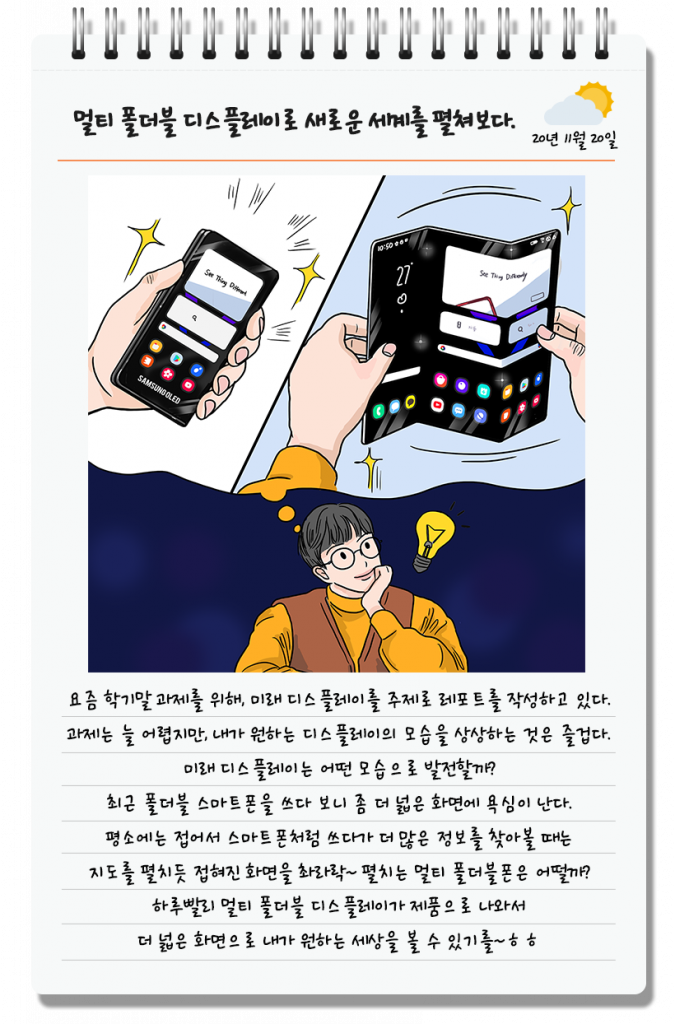 The adorable comic/blog post on Samsung's website details a drawing of the foldable and it shows how flexible the device actually is. The overall size of the phone looks to be similar to the Galaxy Fold, both when closed and opened. 
Moving on to the next device – this one's a bit of a head-scratcher because it's a rollable screen, with possibly a smartphone or tablet's hardware built into it. The screen rolls out from a tube and allows users to display apps and even type on with a digital keyboard. The tube, besides housing the display and hardware, also acts as a tilt stand of sorts, angling the panel downwards, making typing more comfortable.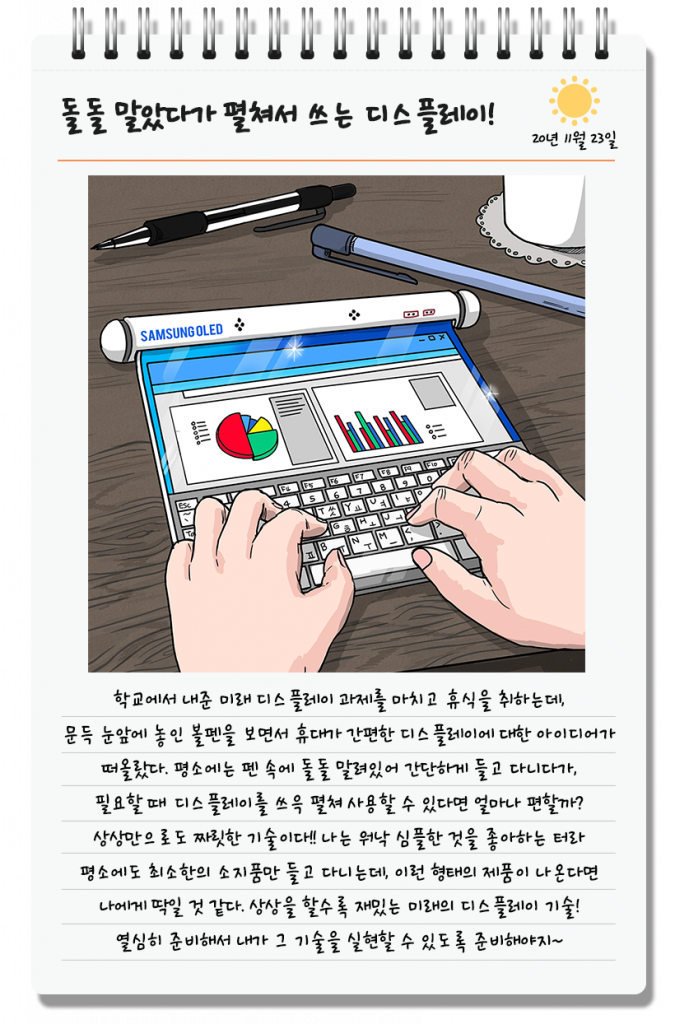 It's disorienting to imagine people carrying around white tubes in their pockets only for them to whip it out and start working on them like a tablet. But with that said, it's also hard to imagine a digital keyboard being very intuitive to regular typing methods, since that relies on people being able to feel each key.  
Of the two devices shown, the triple-fold smartphone seems the more likely to see the light of day, while the rollable screen looks more like a demo-piece more than anything. In any case, we'll likely hear more of this from Samsung in the near future, so we'll be sure to keep you posted.