if you're gunning for a next-gen GPU for your rig, AORUS has just announced the arrival of the AMD Radeon RX 6800 and RX 6800XT cards. 
Their Gaming OC cards offer 16GB of VRAM and a 3-fan cooling system featuring Gigabyte's cooling solution combo of stripped fan blades, alternate spinning programming, and composite copper heat pipes keep the GPU nice and cool. Their 3D Active Fan tech also allows the system be quitter by only ramping up the fans when necessary.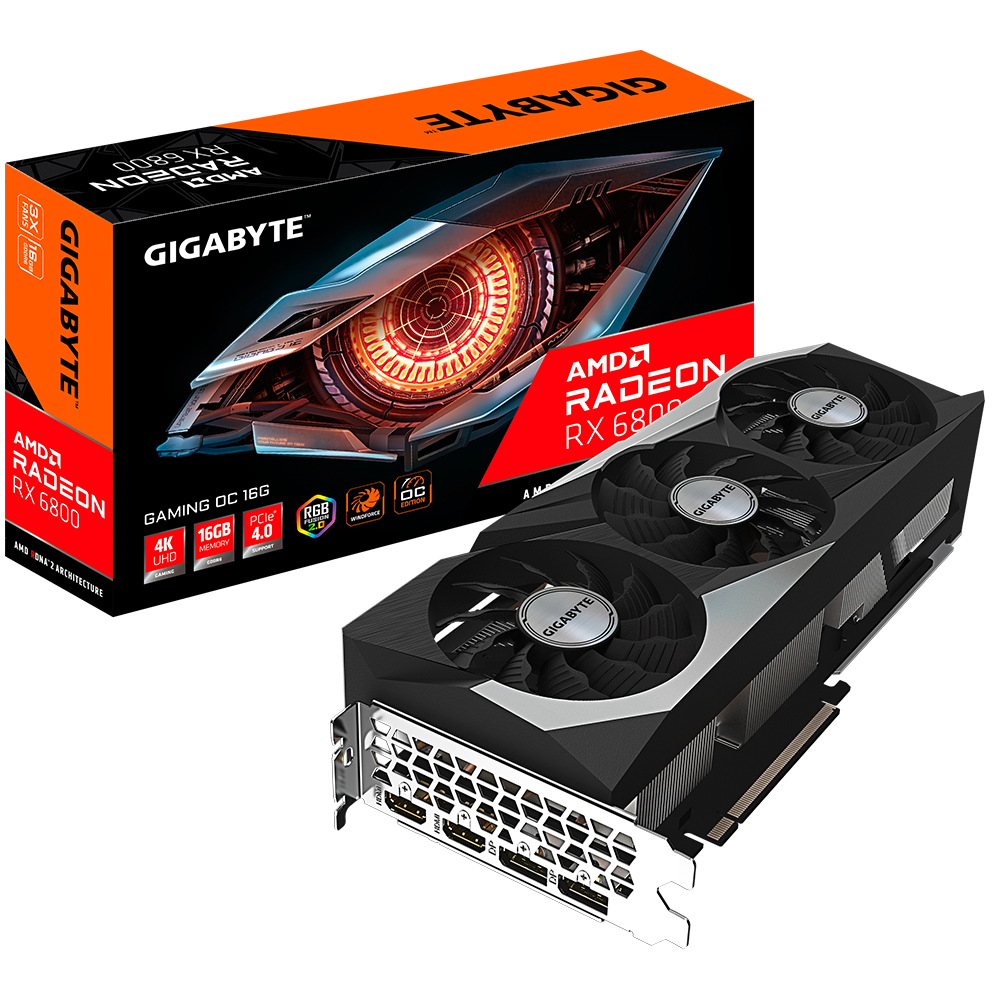 The cards are also equipped with RGB fusion 2.0 which are addressable and can syncs with AORUS' other devices.  
The RX 6800 series is comparable to the NVIDIA GeForce RTX 3070 cards – and AORUS' RX 6800 XT model has a max boost clock of 2285Mhz, while the regular Radeon RX 6800 has a boost frequency of 2155Mhz.  
Both use 8-pin (x2) connectors and offer DisplayPort 1.4 and HDMI 2.1 outputs – 8K gaming anybody? XT model has a 286 (L) x 118 (W) x 58 (H) mm chassis while the regular Radeon 6800 measures at 286 (L) x 112 (W) x 58 (H) mm. 
The AORUS Radeon RX 6800 Gaming OC 16G is priced at RM3,399, while the Radeon RX 6800 XT is priced at RM3,899. You can visit Gigavyte's website here to learn more about the cards.