With such a powerful camera system and performance, the Galaxy Note20 Ultra 5G is undoubtedly one content creation workhorse that empowers anyone's creativity anywhere, anytime. However, there's more to just having a great photography device in your hands as there are tools and features to help you become a better photographer, here's a few things you should definitely try out.
Food Mode – Show off your foodie adventure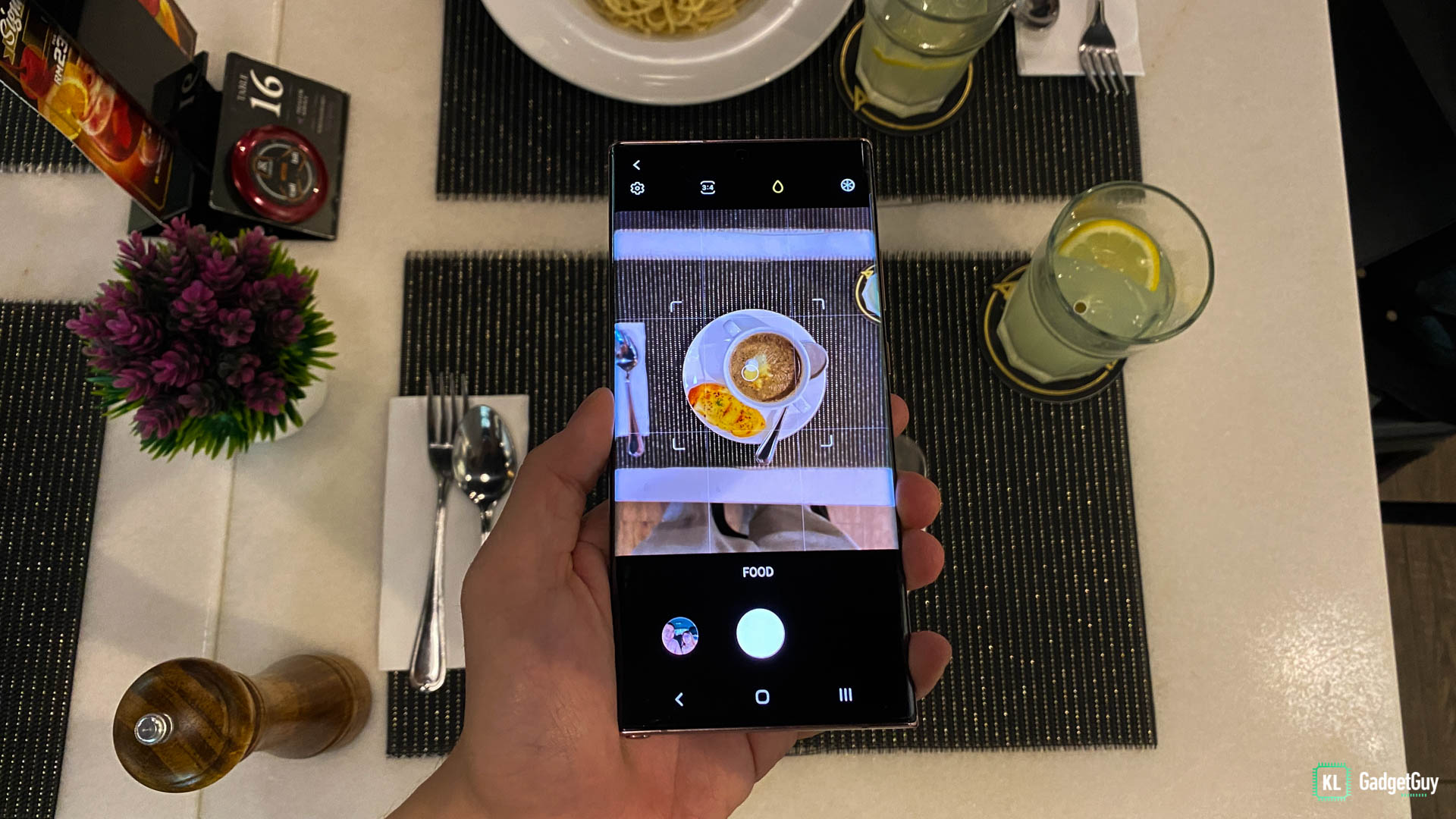 Always fumbling which filter is the best to show off your awesome café food? Simply enable Food mode on the Camera app and you will be guided to frame your food while colors are automatically made more vibrant, you can also adjust the color temperature depending on lighting conditions, and creating a realistic blur around the corners to make your food subject stand out, no food porn photo will ever go wrong with this.
AR Doodle – Photos made more creative with S Pen!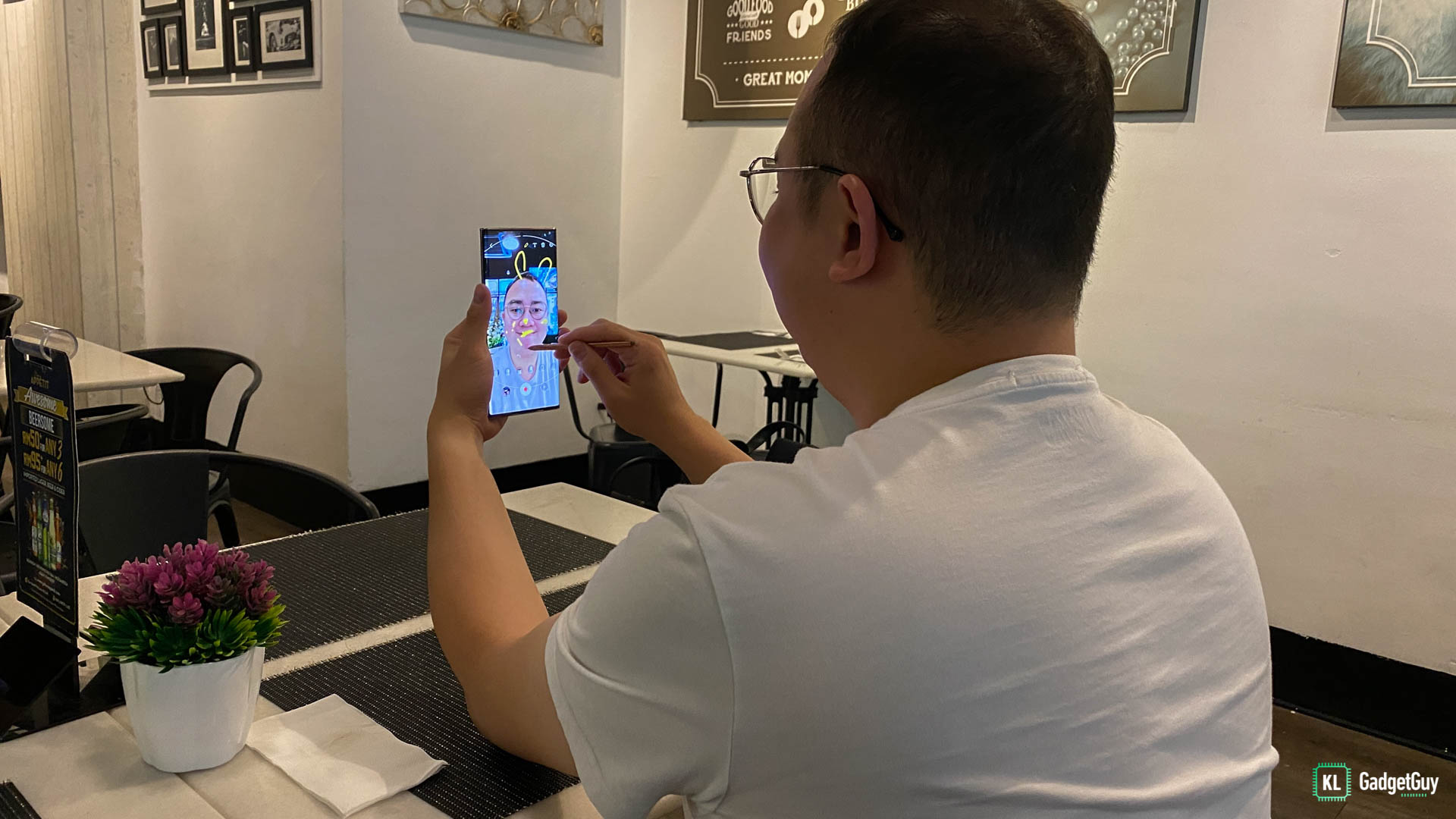 OK, why not doodle for a more epic photo? Whether you are just feeling cute to take a selfie or see something amazing that you just want to doodle on the photo on the fly, simply pull out your S Pen and tap AR Doodle on the Air Command menu, make sure your subject is aligned within the frame, hit that big 'Record' button and start doodling on the big screen, tap the capture button next to it as much as you want.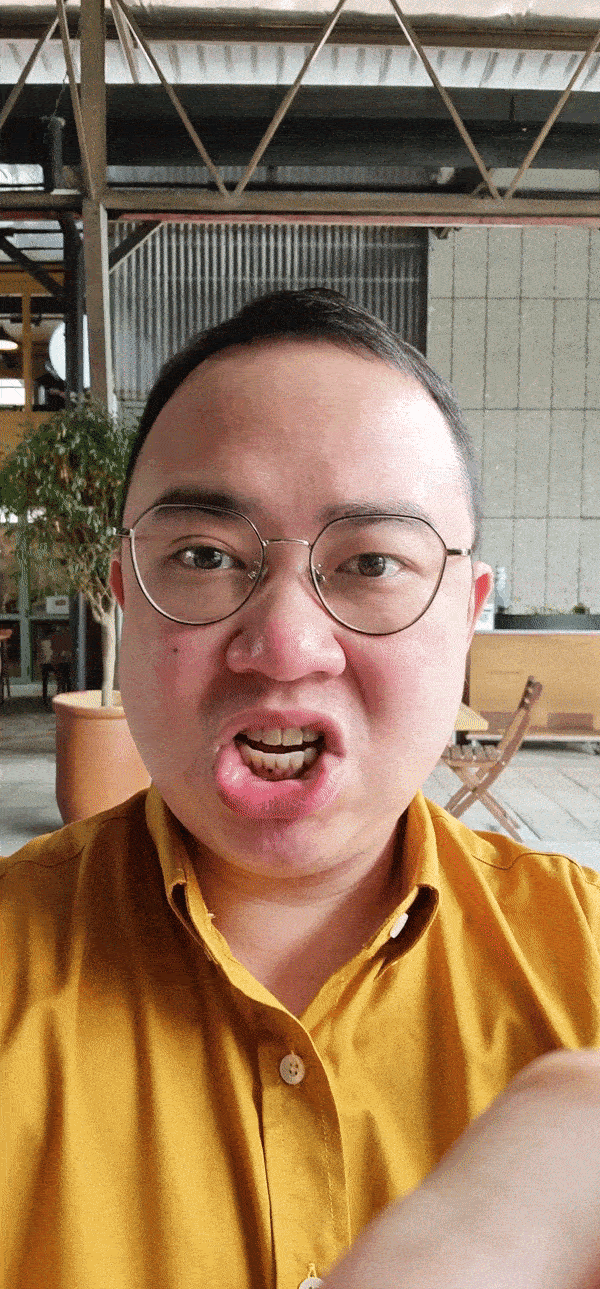 There you have it, a different kind of photo that only the Galaxy Note20 Ultra 5G can do.
Grid lines – Guide for a Perfect Picture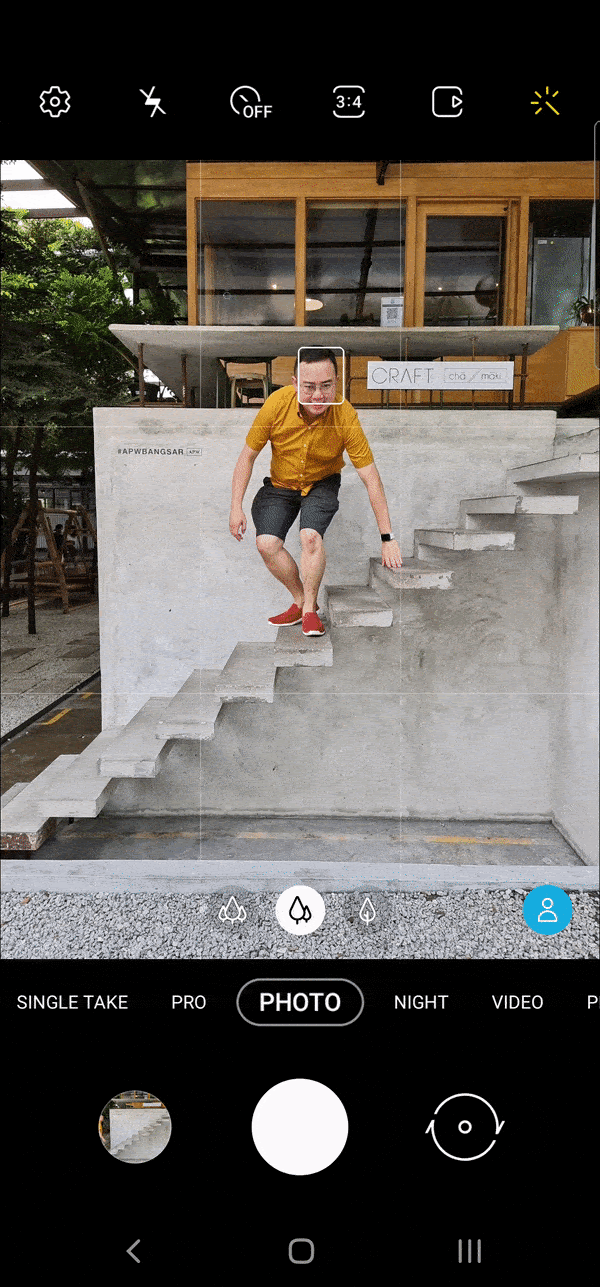 A must enable feature when taking any 'Instaworthy' photo, as it provides you a guide line to frame your shot properly, this is a pro tip from most influencers out there, simply hold up your Galaxy Note20 Ultra 5G in portrait to your eye level, ensure your entire human subject is in the middle square of the grid, then hit that 'Capture' button, such framing will give an 'Instafeel' as it automatically fits your subject into the 1:1 frame in the app.
Single Take – Freestyle Photography Redefined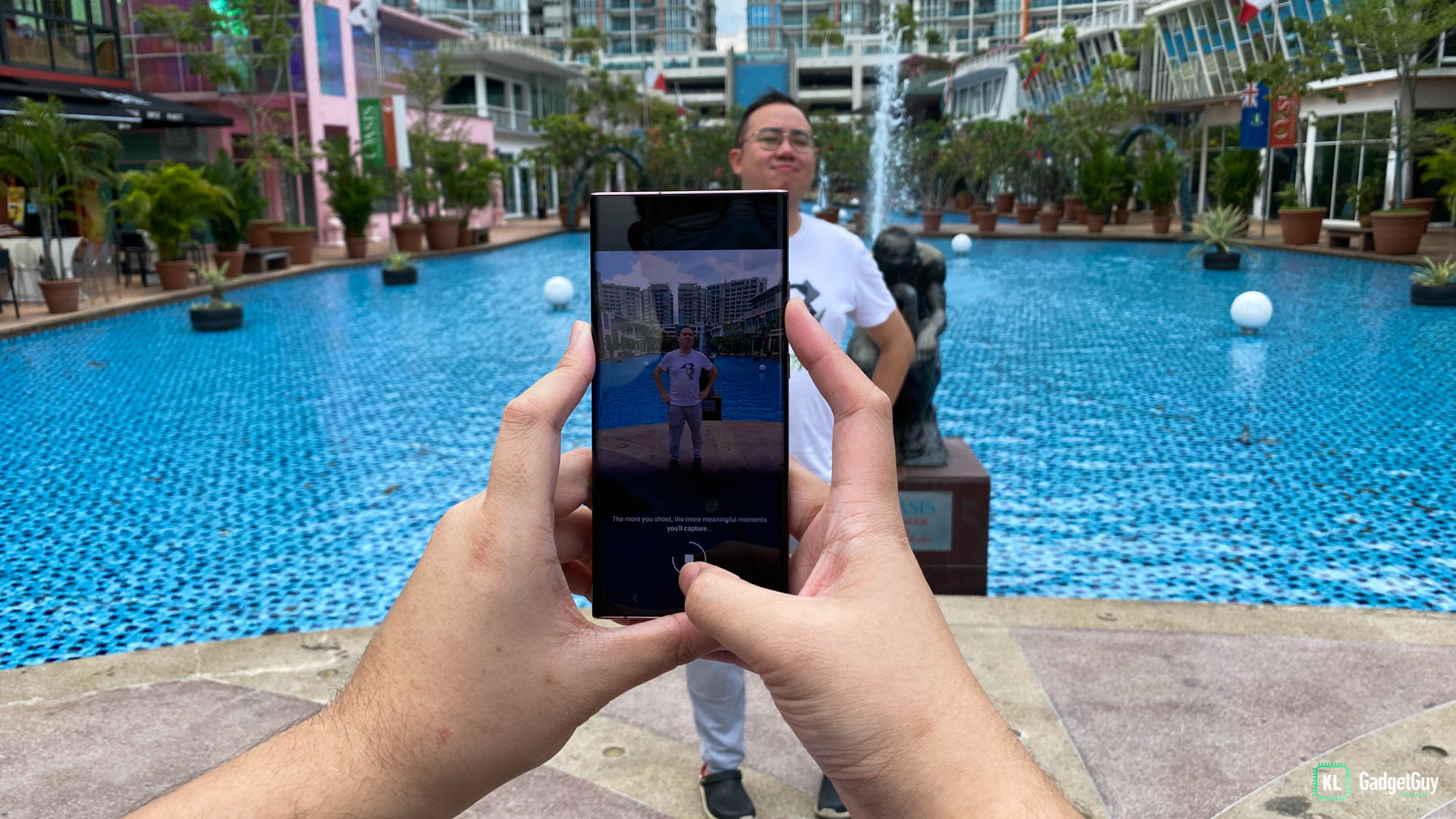 It's always hard to think of a pose when you have found the perfect photo or selfie spot, that's when you take advantage of the Single Take feature, which is available for both the front and main cameras. Once the shutter button is pressed, the Galaxy Note20 Ultra 5G captures every single action you have done in the next few seconds with all three rear cameras, which then intelligently sorts out the best picture ready for you to show off to everyone.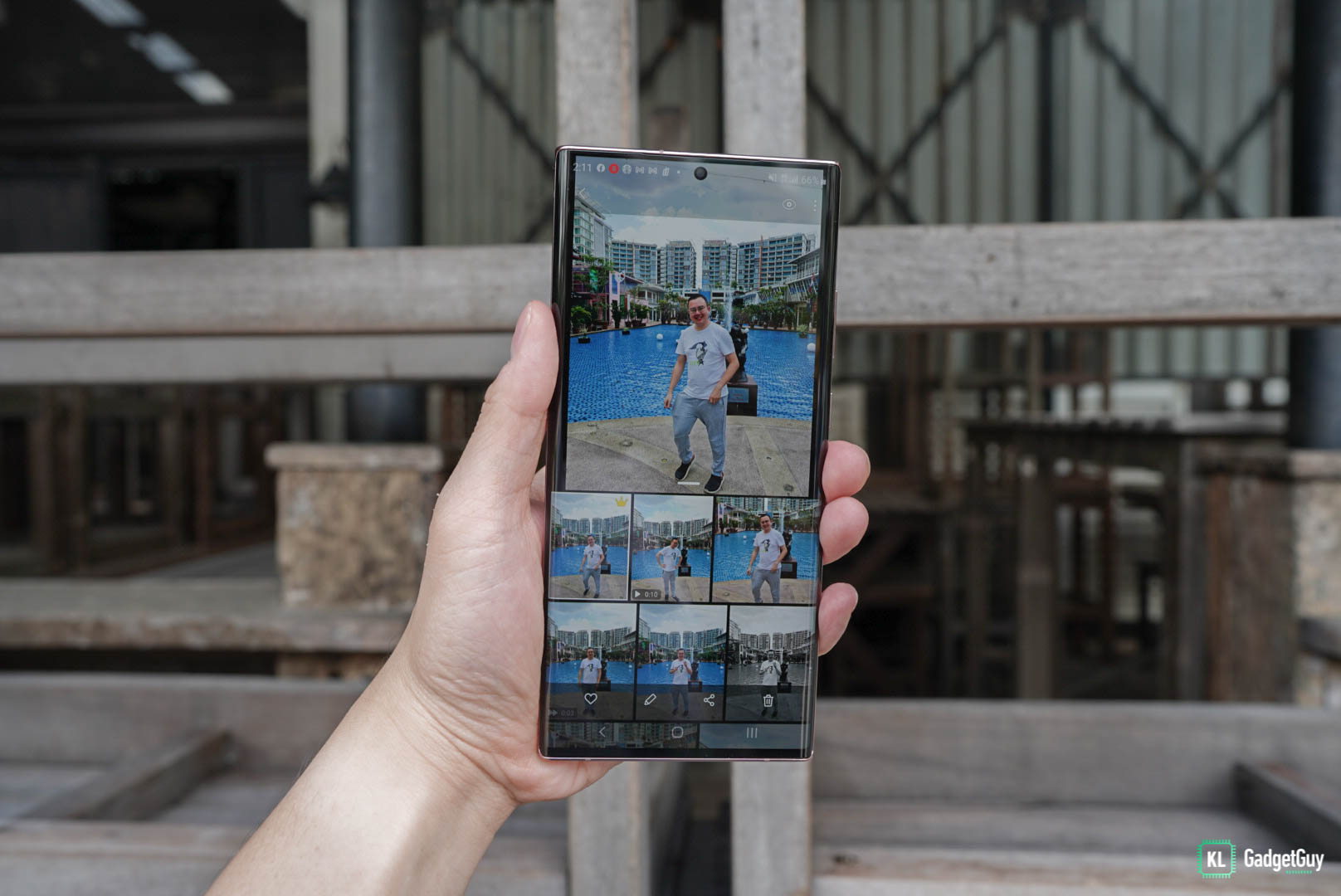 What pose should you do? Well, our recommendation here is that you simply don't look into the camera, pose with any style that you think you look super cool, or simply walk down the lane and have your cameraman walk back, just try not to look into the camera, and let the Galaxy Note20 Ultra 5G do its job of picking the best photo for you.
Get started as a pro photographer the easy way with the Galaxy Note20 Series, their retail prices are listed as below:
Galaxy Note20 – RM3,899
Galaxy Note20 5G – RM4,299
Galaxy Note20 Ultra 5G – RM5,199
Find out more about the Galaxy Note20 Series here.