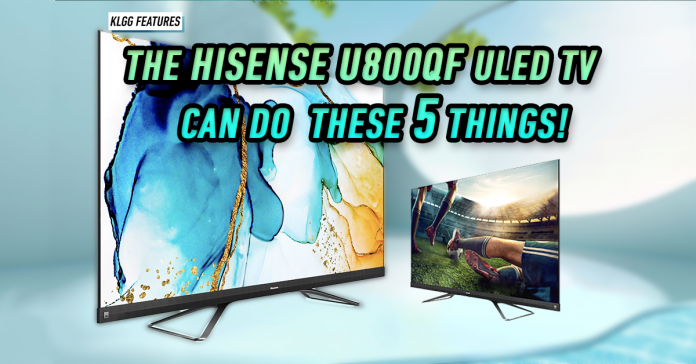 The Hisense U800QF is a gorgeous TV to have in your living room with its slim bezel design and stunning looking ULED panel that displays true-to-life vivid colors. However, merely telling you just how impressive it is probably isn't going to convince you to want one, because unlike some other of its competitors out there, the U800QF can do these 5 useful things that others can't.
TV Bluetooth Speaker Function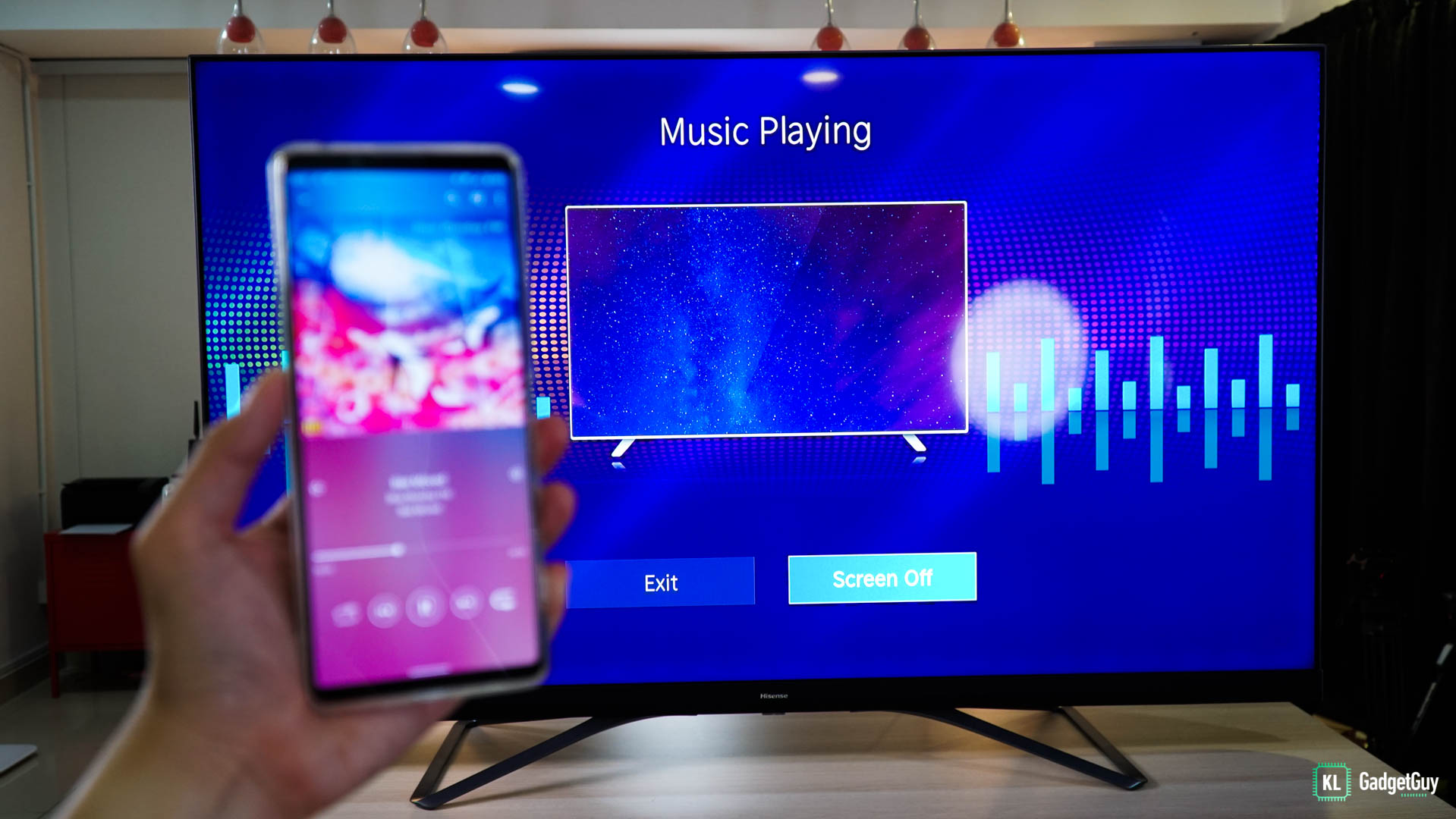 The Hisense U800QF features a Dolby Atmos certified JBL sound solution that delivers rich and immersive sound with two sets of tweeters and woofers. With the TV Bluetooth speaker function, you can connect your smartphone to the U800QF wirelessly and play your favorite music with its impressive speaker system, this feature can be access under the System tab on the TV's setting page, best of all you can turn off the screen while the music is playing, which is great for unwinding your long day at work. 
Audio Only Mode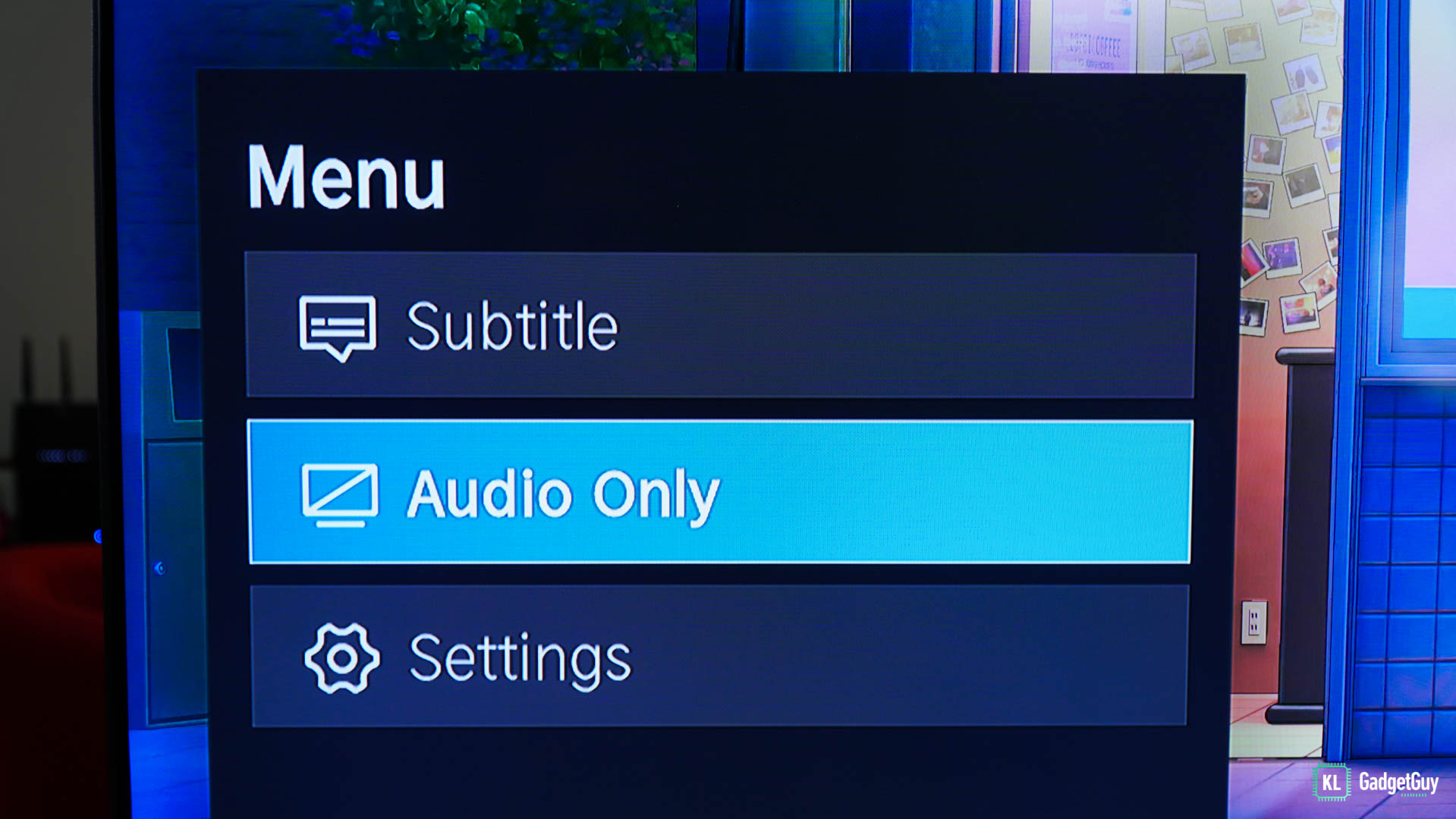 Playing that lo-fi video stream or concert video on YouTube but can't turn off your TV to just listen to that music? Simply enable the Audio Only Mode on the Hisense U800QF so that your audio playback is uninterrupted even when the TV screen is off.
RemoteNOW – Remote Control on your Smartphone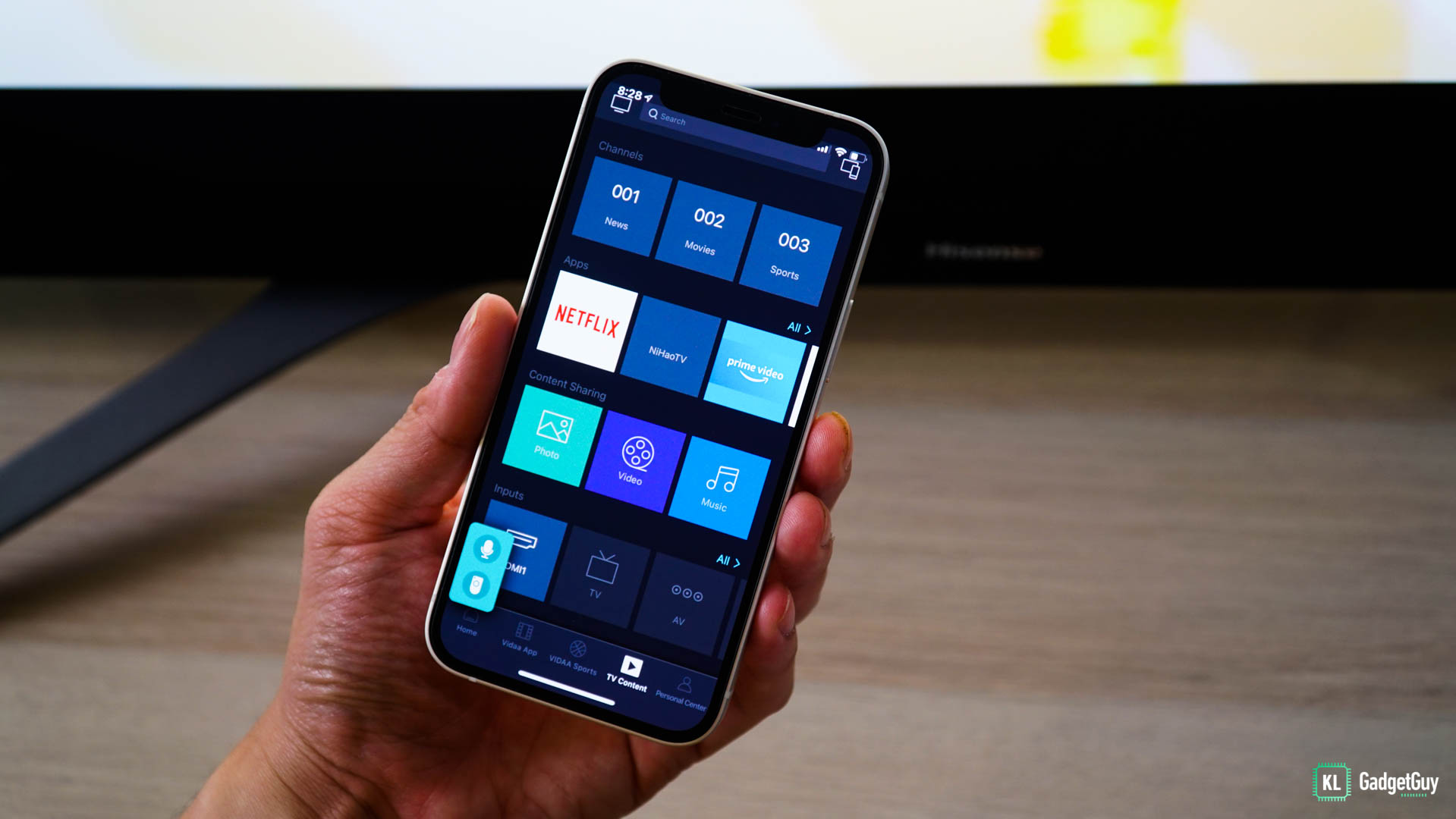 Now, where is that remote control? Well, you don't really need to worry about that too much when you have the RemoteNOW app on your smartphone, pair it once with the Hisense U800QF and you get access to almost every single feature, such as launching your favorite apps, changing your picture settings and have content suggested for you to watch on the palm of your hand, no TV remote companion app comes as close as this.
Do ensure that both your phone and TV needs to be on the same WiFi network for this to work.
Customizable Input Shortcuts on Remote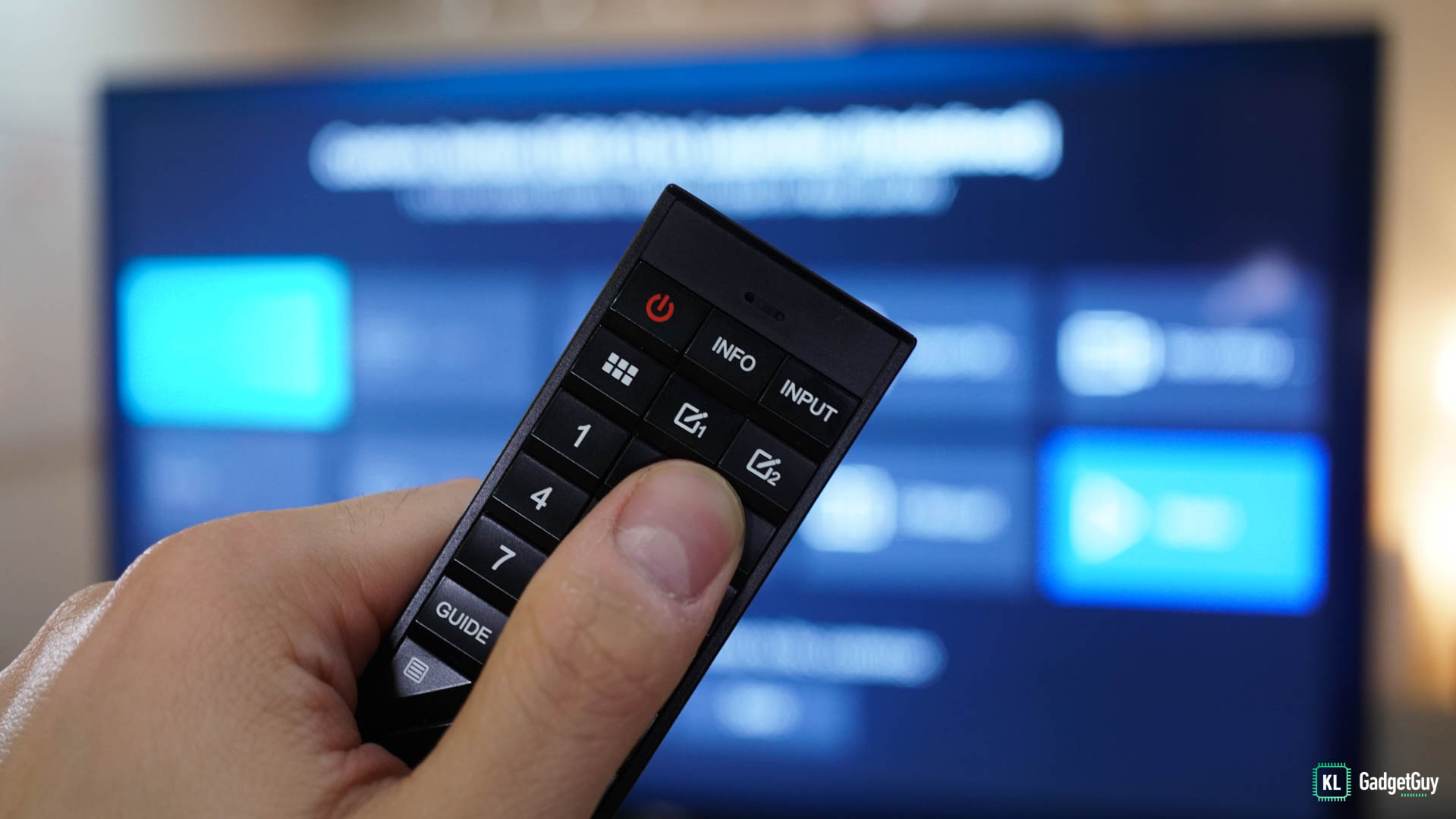 There's no need to press so many buttons to switch between HDMI inputs, simply map them to the two shortcut buttons on the Hisense U800QF remote control and you no longer have to go through that tedious process of switching input.
Parental Controls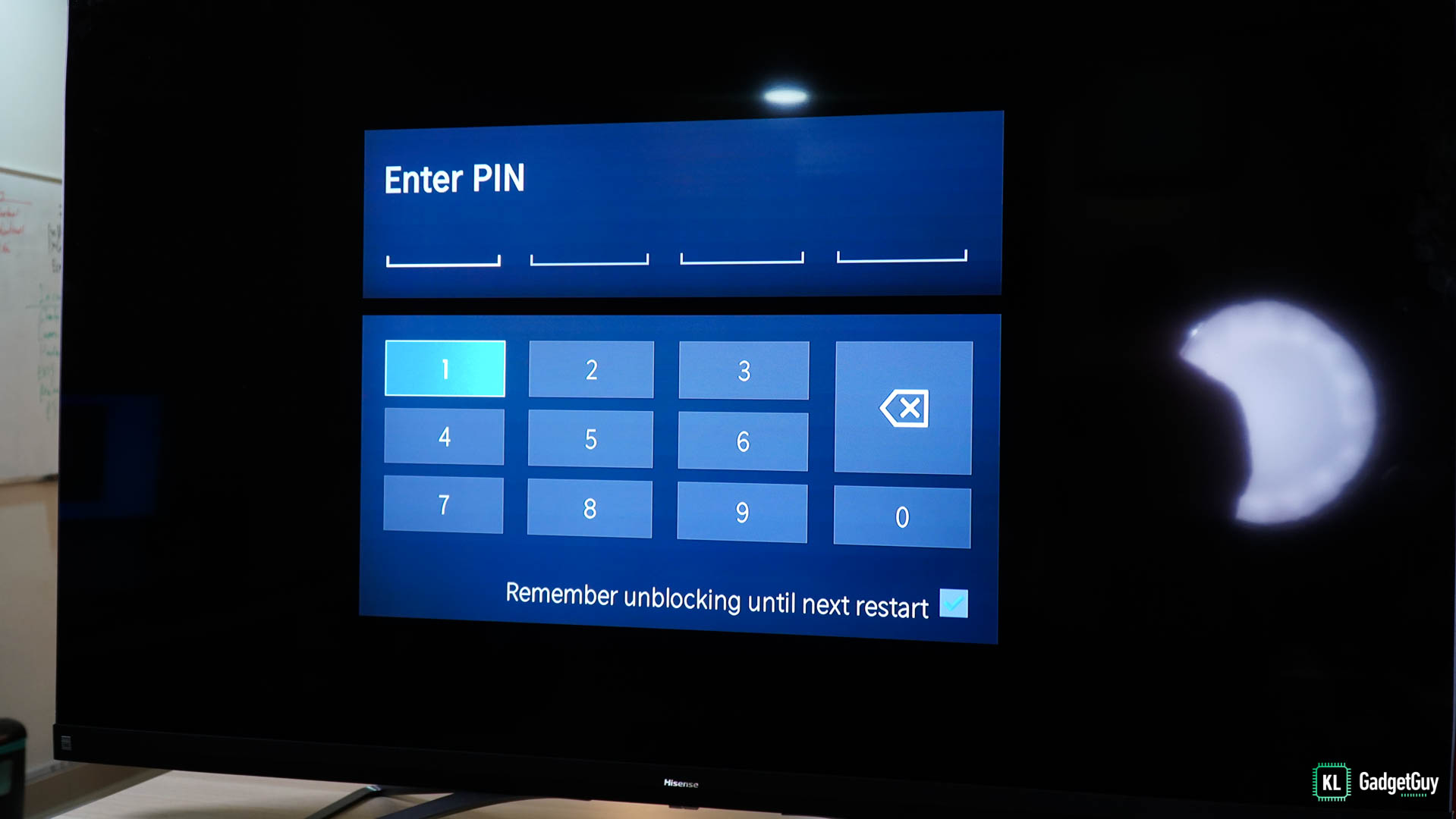 A TV can be as personal as your computer, this is why the Hisense U800QF takes care of your privacy with its parental control feature that lets you block access to input and apps, it even lets you set a time period lock so that no one can turn on your TV without your authorization, which makes it a really secure feature when you don't want anyone messing round.
To find out where to purchase the Hisense U800QF ULED TV, check out the list of dealers here.