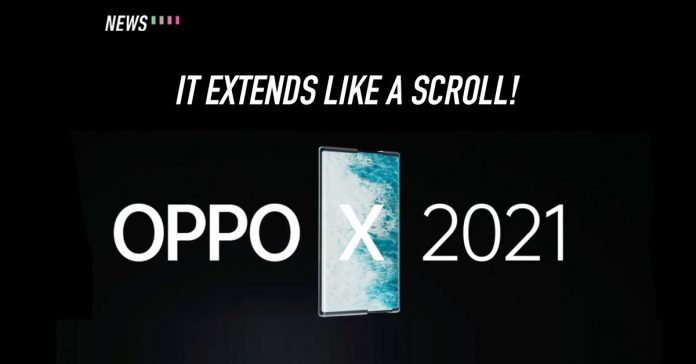 OPPO has revealed several surprises during OPPO INNO Day 2020, but the most attractive one is the OPPO X 2021, a rollable concept phone.
OPPO X 2021 extends up to 7.1 inches
The OPPO X 2021 is a rollable concept phone that starts at 6.7 inches, but can extend up to 7.4 inches. It uses an OLED screen and with OPPO's Roll Motor Powertrain, OPPO claims that the phone can be bent without causing any crease.
0.1mm screen laminate + 2-in-1 plate supports the rollable display
The OPPO X 2021 is also equipped with a high-strength screen laminate that is only 0.1mm thin and has a 2-in-1 plate to support its rollable display. The plate comes in a comb-like structure that holds the screen steady even when it's rolled out to its maximum width.
AR Glass 2021 is lighter and more powerful
OPPO says that it has applied for 122 patents for this phone — 12 of them are solely for the scroll mechanism. Apart from that, OPPO also revealed its AR Glass 2021 that is 75% lighter than its predecessor but comes with 40% better CPU and GPU performance. The AR Glass 2021 can even offer 90-inch projections and supports hand gestures.