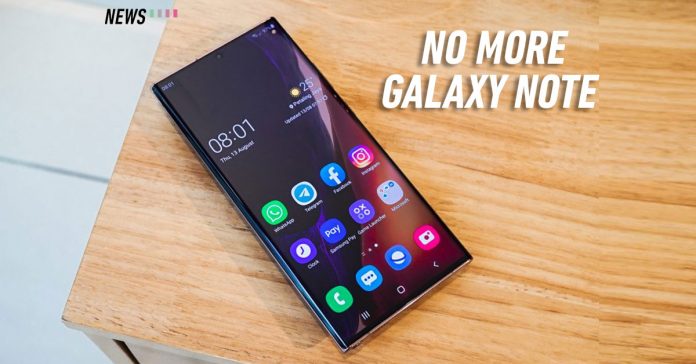 The Samsung Galaxy Note series has always been the go-to phablet of sorts for folks who want a big-screen experience, as well as enjoy the benefits of using the S Pen for creative work.  
The issue however, it faces stiff competition not just from other brands in the premium segment, but from its Galaxy S series cousins as well. Now, it seems that Samsung is looking to offload the series, especially since the Galaxy S is becoming larger in size, and the upcoming lineup touted to support the S Pen – there doesn't look to be a place for the Galaxy Note anymore. 
Samsung flagships to expect this year:

S21 FE
S21
S21+
S21 Ultra
Z Fold 3
Z Flip 3
Z Fold FE

— Max Weinbach (@MaxWinebach) November 15, 2020
 According to reliable leakster Max Weinbach, the 2021 lineup of Galaxy devices will not consist of a Note device at all – as it stands, this is how next year's portfolio looks like: S21, S21 FE, S21+, S21 Ultra, Z Fold 3, Z Flip 3, Z Fold FE. 
To be fair however, the previous Galaxy Note 20 was a great product which introduced a reliable flagship experience – albeit with the Exynos 990 chipset – for the business and creative folks. So, it's not for the lack of quality in the products that Samsung is offloading the series, but rather it's the matter of redundancy. 
Interestingly, he also adds that 3 of these devices will support S Pen – which automatically makes you think it's the two of the larger Galaxy S models, and the Z Fold 3 will the ones to feature the stylus. With the foldable devices now slowly making its way to becoming mainstream, the Folds, and the Flips are the phablets-elect to replace the Note series. 
From a consumer's perspective, we can't say this is a bad thing – with so many options to choose from nowadays with similar specs – we often go for the devices that offer something unique, be it in a feature, or value; now that Samsung has one less product line to worry about, perhaps their newest and best features will all be packed into the Galaxy S series, making it all the more appealing to us.