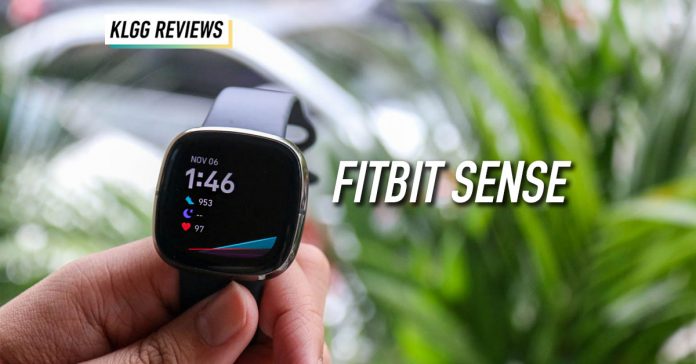 The Fitbit Sense is the beginning of a new series for the company. It's one of the devices that are offered in the premium segment, apart from the Versa series that has been around for a few years. Fitbit Sense is also the the first smartwatch to sport an EDA sensor that measures electrodermal activity responses to help in stress management. But for RM1,498, is the Fitbit Sense worth it?
Design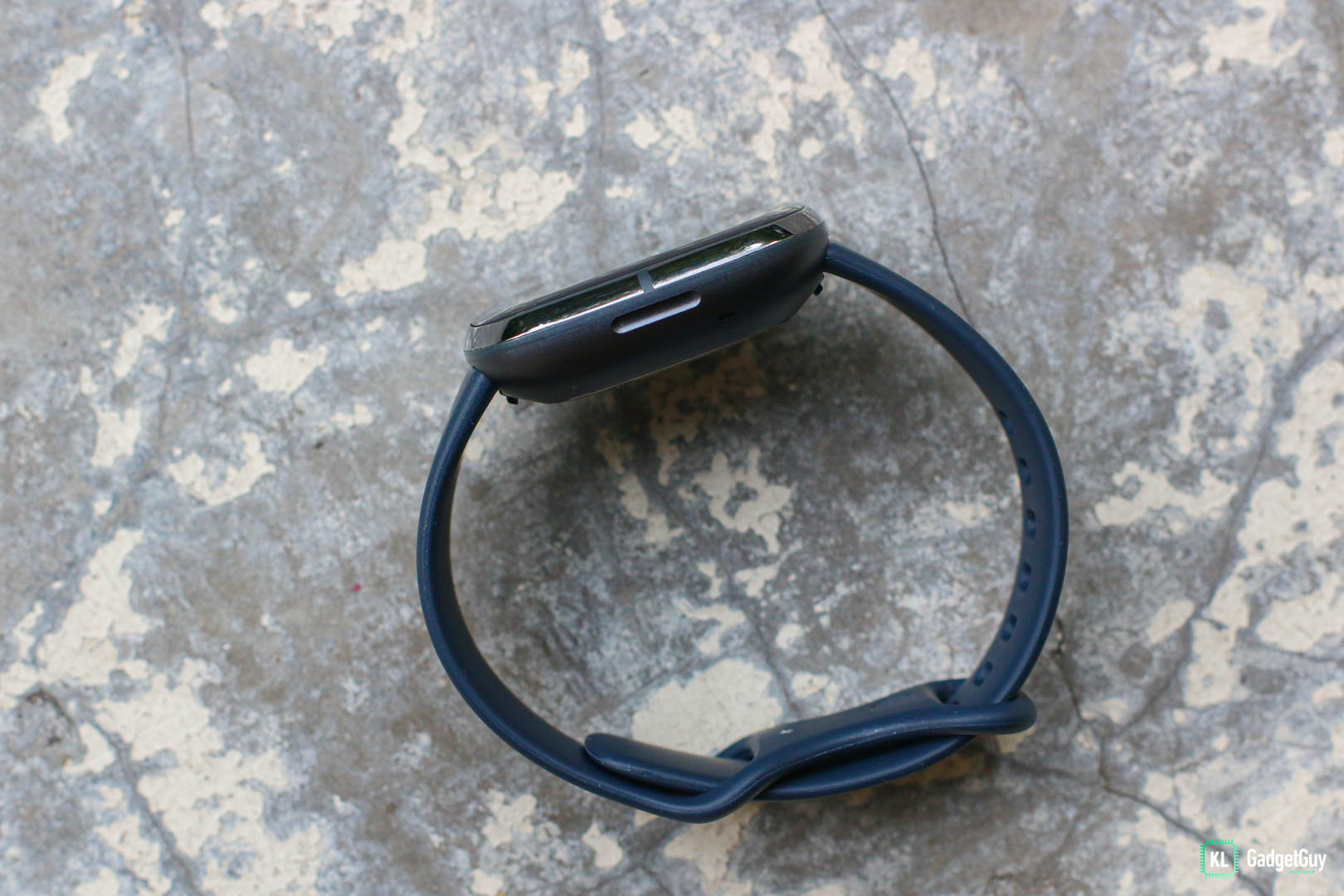 Let's first look at its design; the Fitbit Sense doesn't scream fancy outlook-wise, but if you like the shape of the Versa 2, you'd be okay with the Fitbit Sense. An obvious difference between these two will be their buttons. The Fitbit Sense has an inductive button instead of a physical one and personally, I prefer the latter. The inductive button doesn't give you the feeling of actually pressing something — the only way you'll know that you've "pressed" it is when there's a vibration as feedback.
Display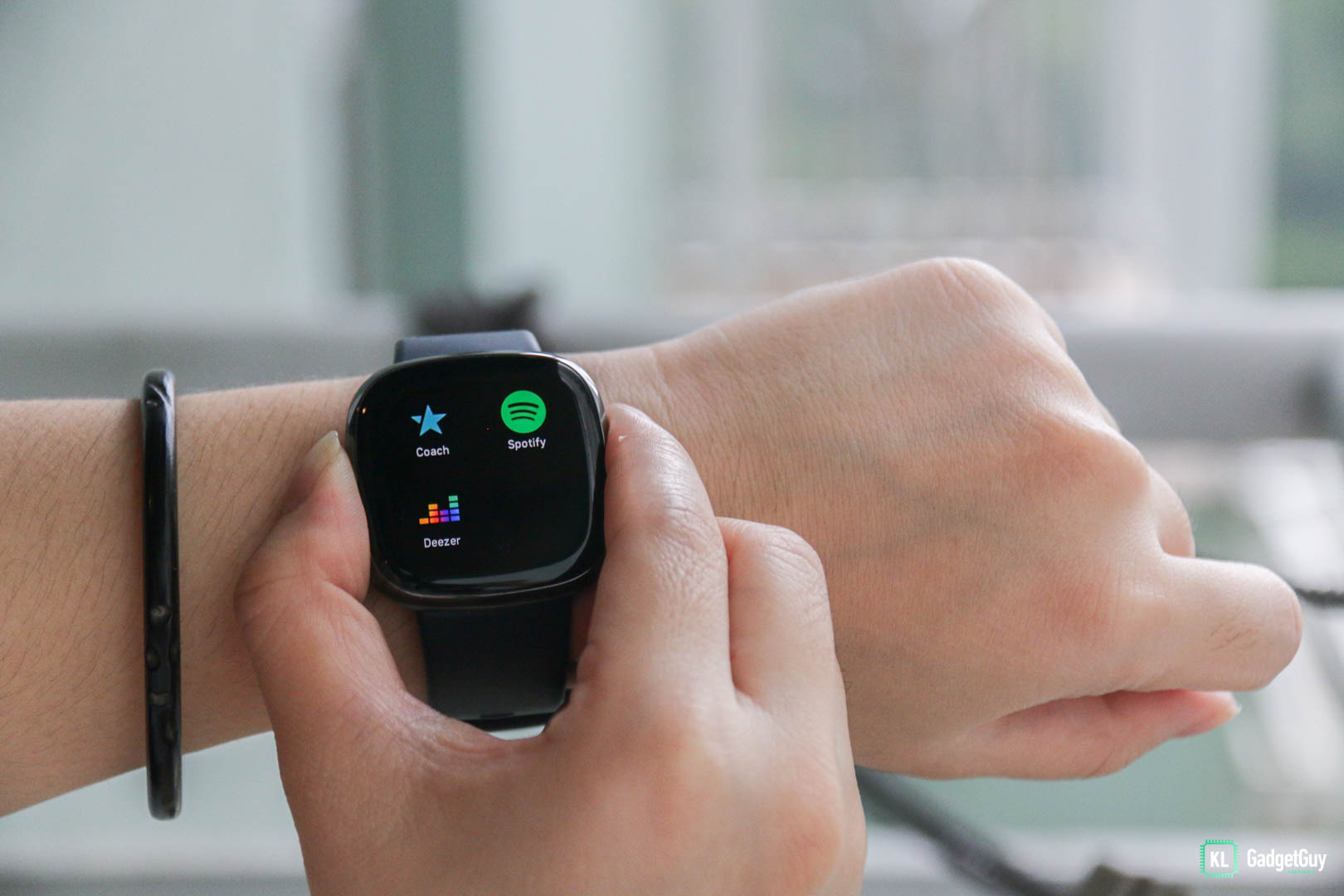 The Fitbit Sense also needs improvement in terms of its responsiveness. It sometimes fail to detect when I'm swiping and that can be frustrating, especially during workouts. However, it's 1.58-inch OLED display is great even under sunlight and the contents on the watch looks sharp and vivid. There are three functions to this watch — a single press will lead you to the home screen, a long press will open your favourite app and a double-press will result in a shortcut to the four apps you've set in the settings.
Health tools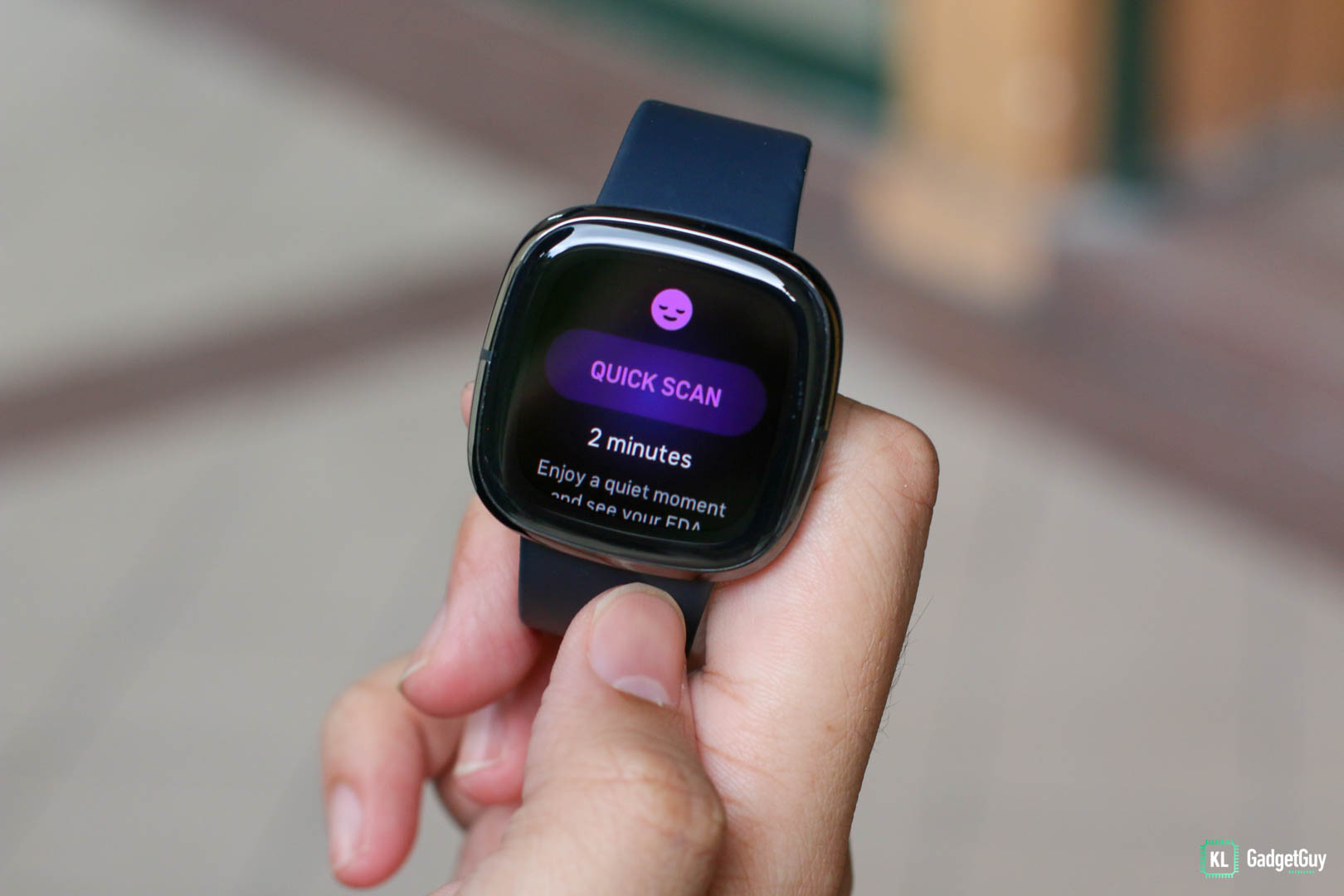 When it comes to features, this Fitbit watch triumphs over every other Fitbit watches or fitness trackers. It has stress management tools, an EDA Scan app and a skin temperature sensor. It also has a feature that alert you whenever you have exceptionally high or low heart rate despite being inactive for 10 minutes.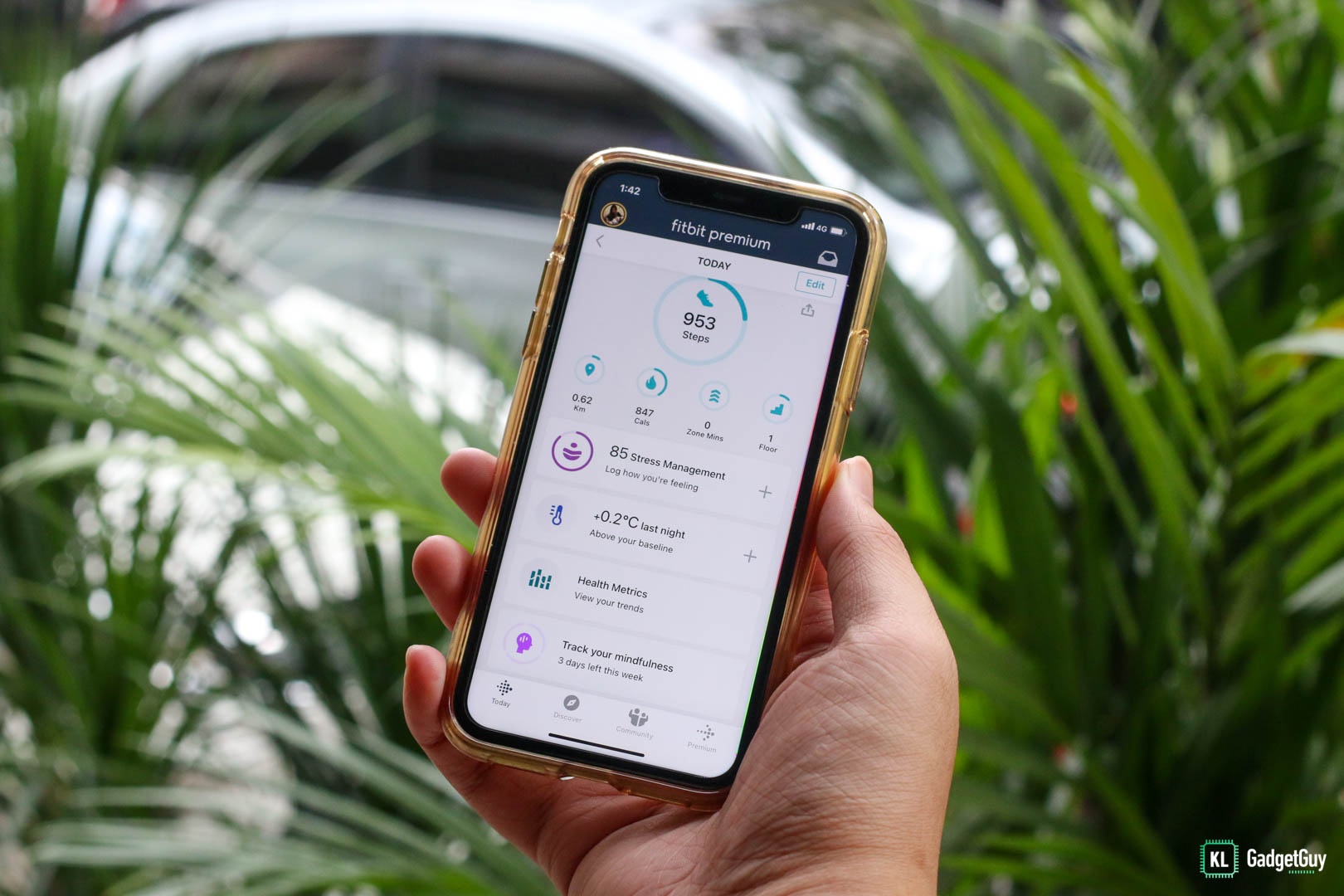 With the Fitbit Sense, you get to enjoy a 6-month free trial of Fitbit Premium — a membership that gives you more insights and details on your health data. I enjoyed being able to find out what contributed to my stress management score and learned that most of the time my bad score is due to a bad sleep score or the lack of exercise. I can also track my skin temperature; though I'm not entirely sure what it's for, I'm glad to see that results doesn't vary too much from night to night so there aren't any abnormalities.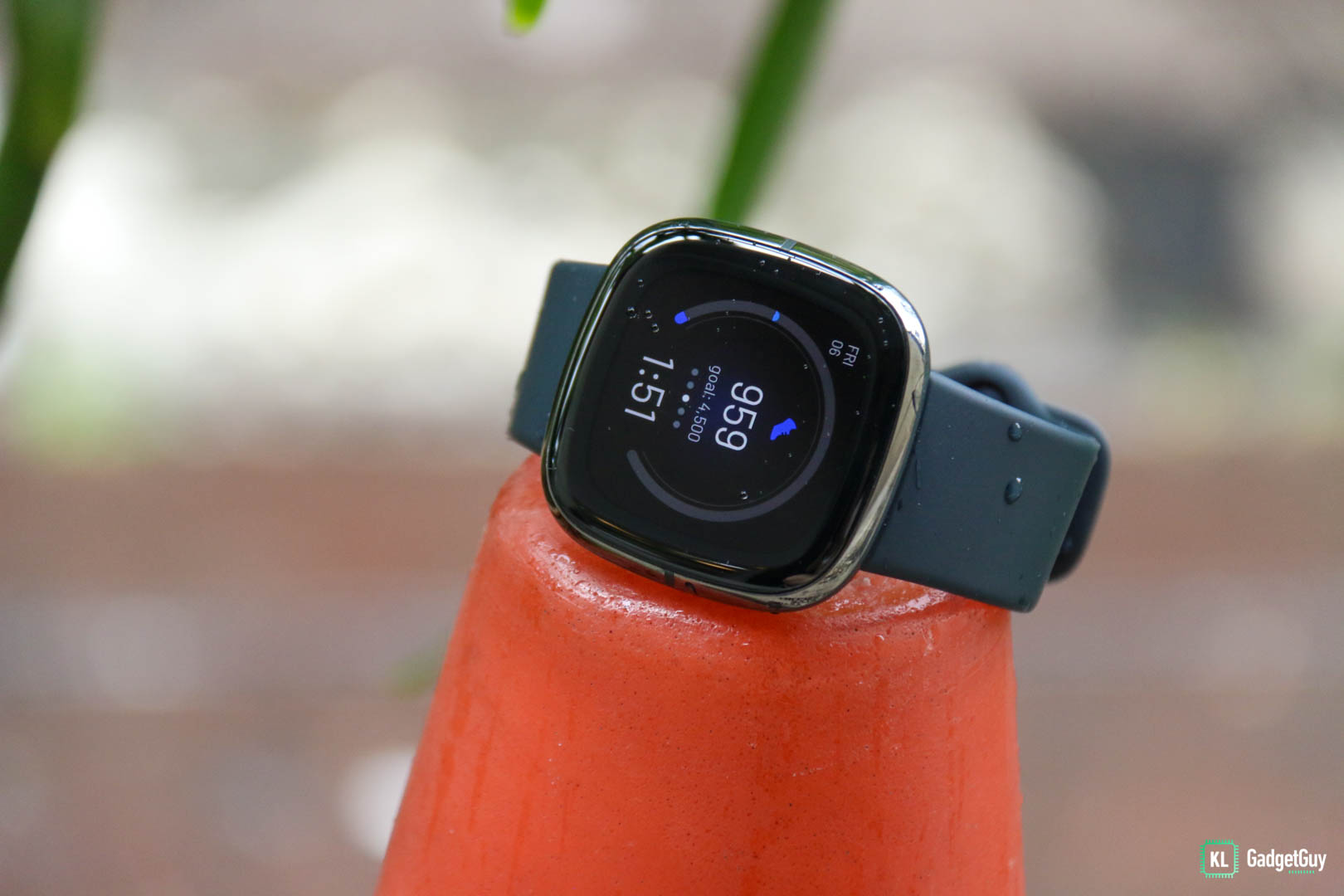 While every sensor and tracking feature seems to work fine, I did find the SpO2 monitor a hassle. You need to download the SpO2 watch face if you want to measure your blood oxygen level, but if you are constantly using this watch face, then the watch's battery life will drain faster than usual.
Fitness tracking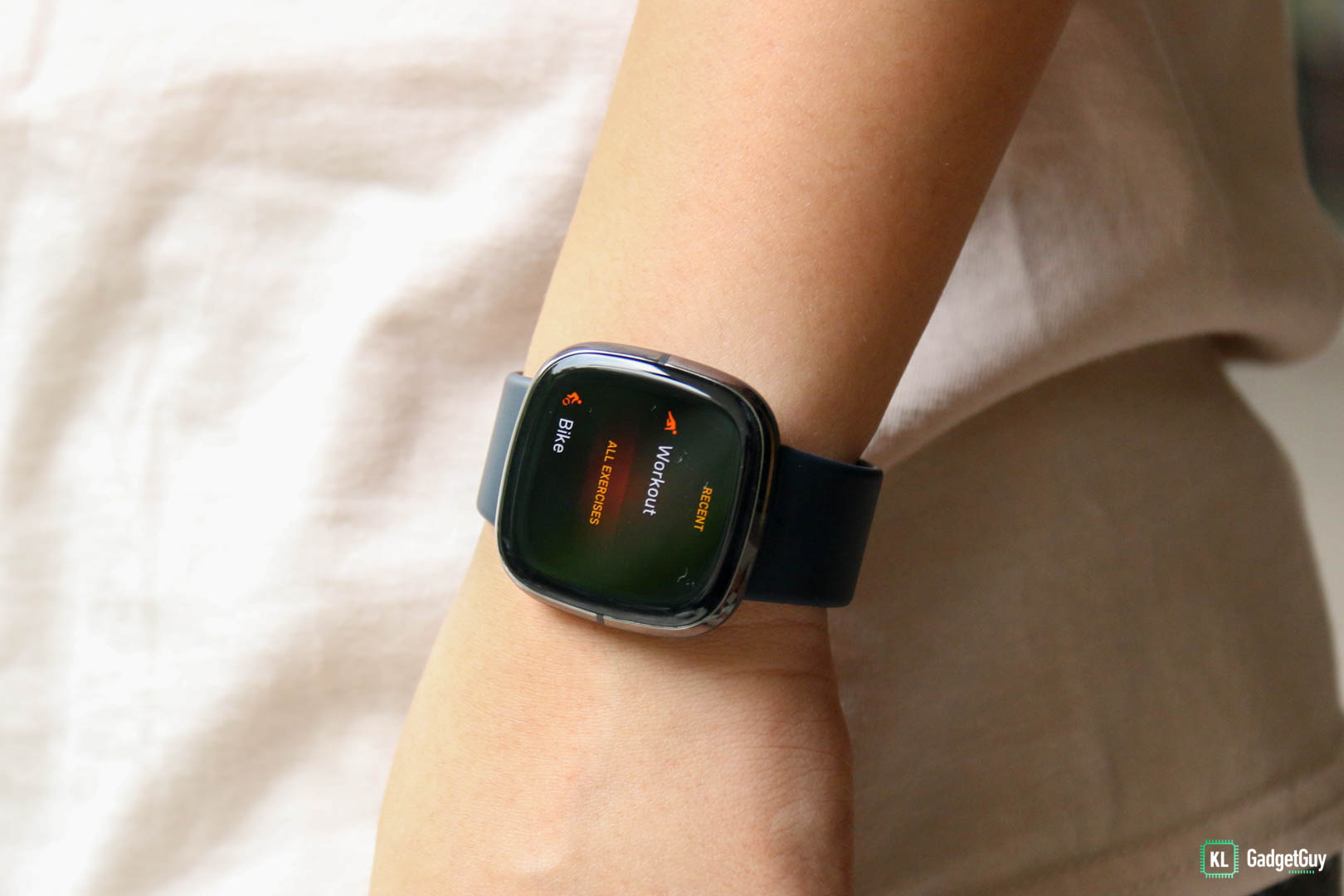 There's also a built-in GPS in the Fitbit Sense; it's great for those who love running/jogging outside, but I prefer to stay home and follow workout videos instead. As I've been using the Versa 2 before this, other exercise features remain the same. The Fitbit Sense also supports auto-tracking of exercises such as walking, running, aerobics and more. 
Smartwatch features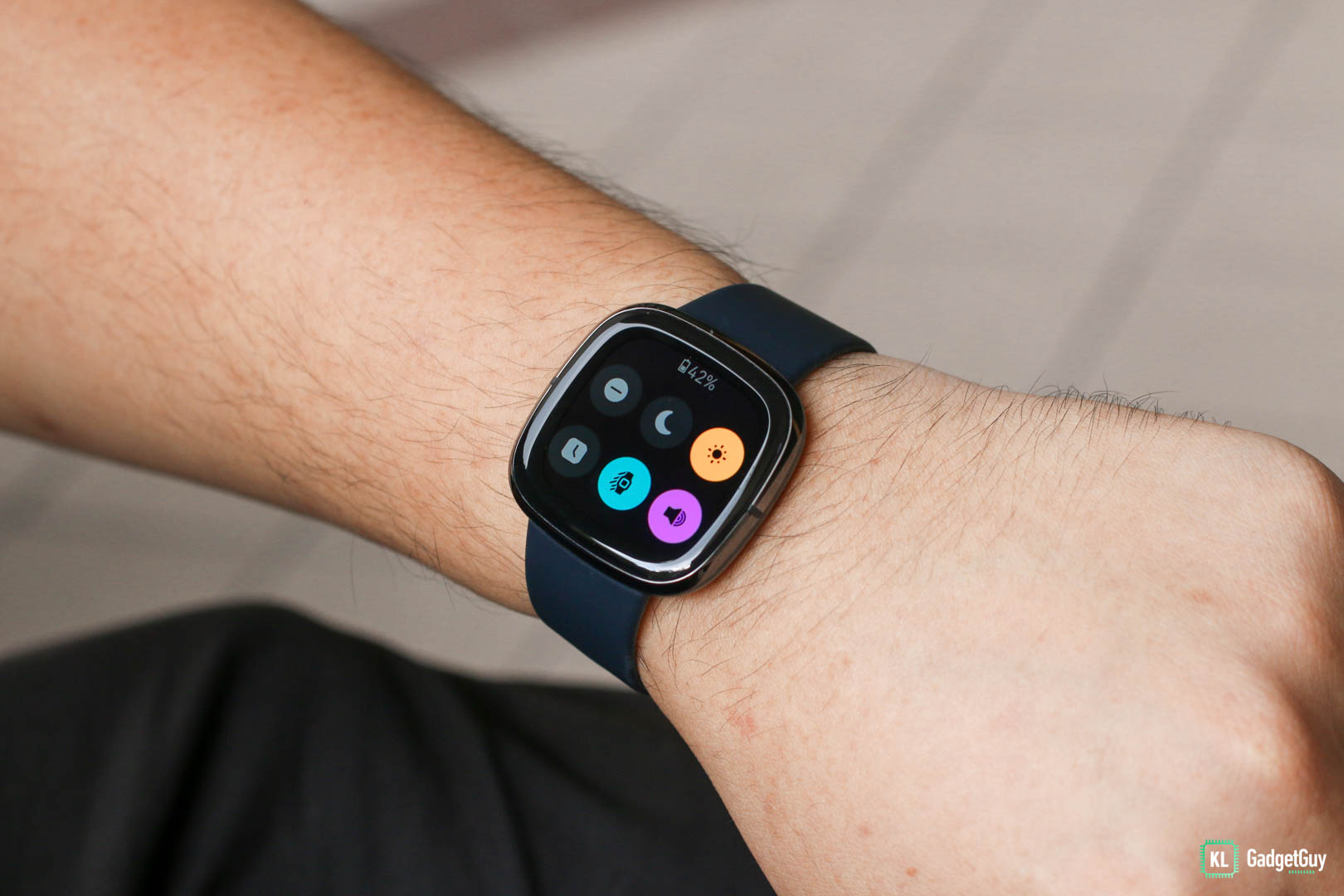 As a smartwatch, the Fitbit Sense can do a lot better, especially for its price point. It doesn't support Google Assistant yet and Fitbit Pay also doesn't work in Malaysia, so it is quite disappointing. There are also very limited number of third-party apps that can be downloaded, but luckily I still get Spotify on it.
Battery life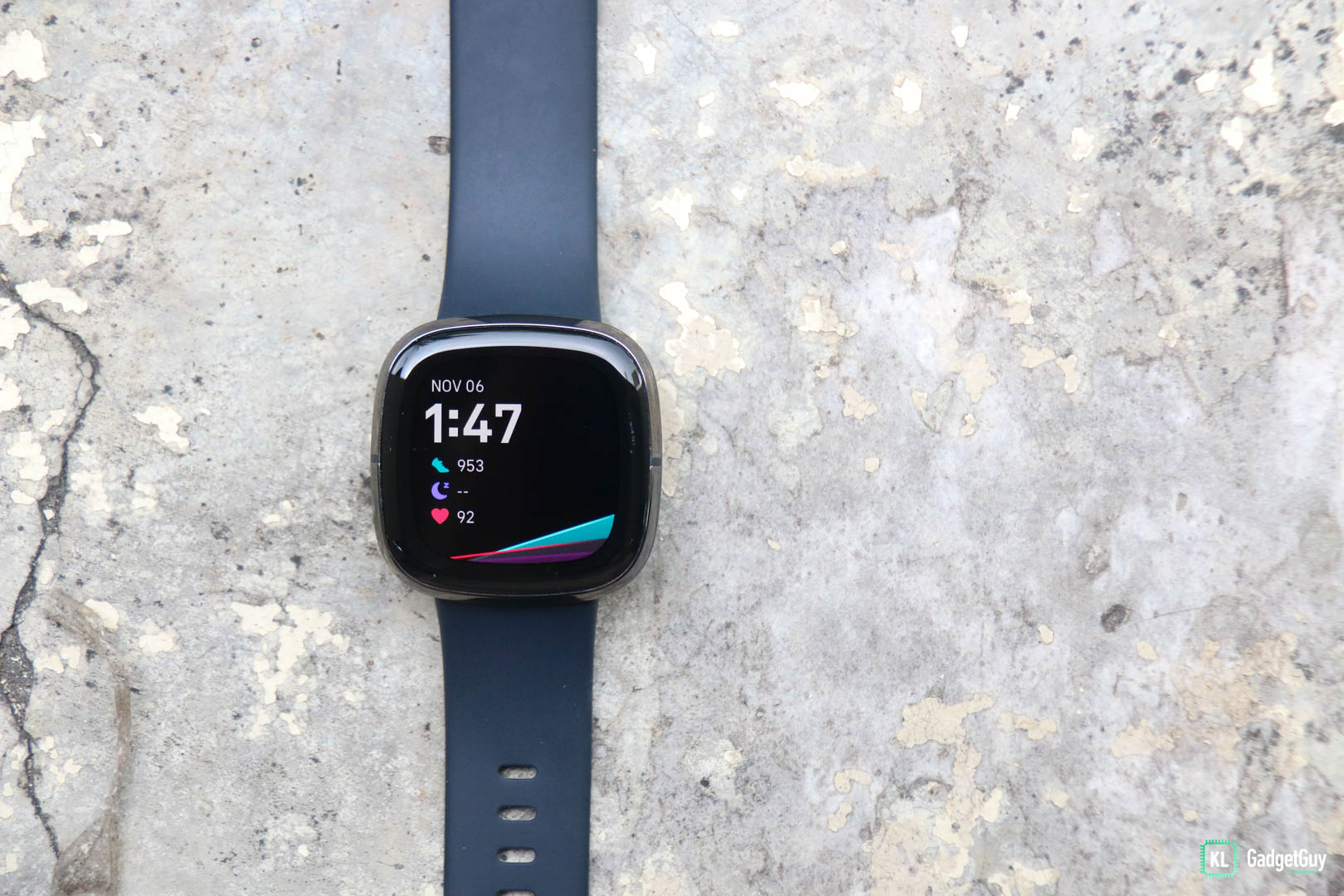 What I probably like most about the Fitbit Sense is its long-lasting battery life. The watch can easily last me around six to seven days, though I really have to charge it on the seventh day. You should note that if you're using the SpO2 watch face or the Always-On display, the battery life will shorten.
Verdict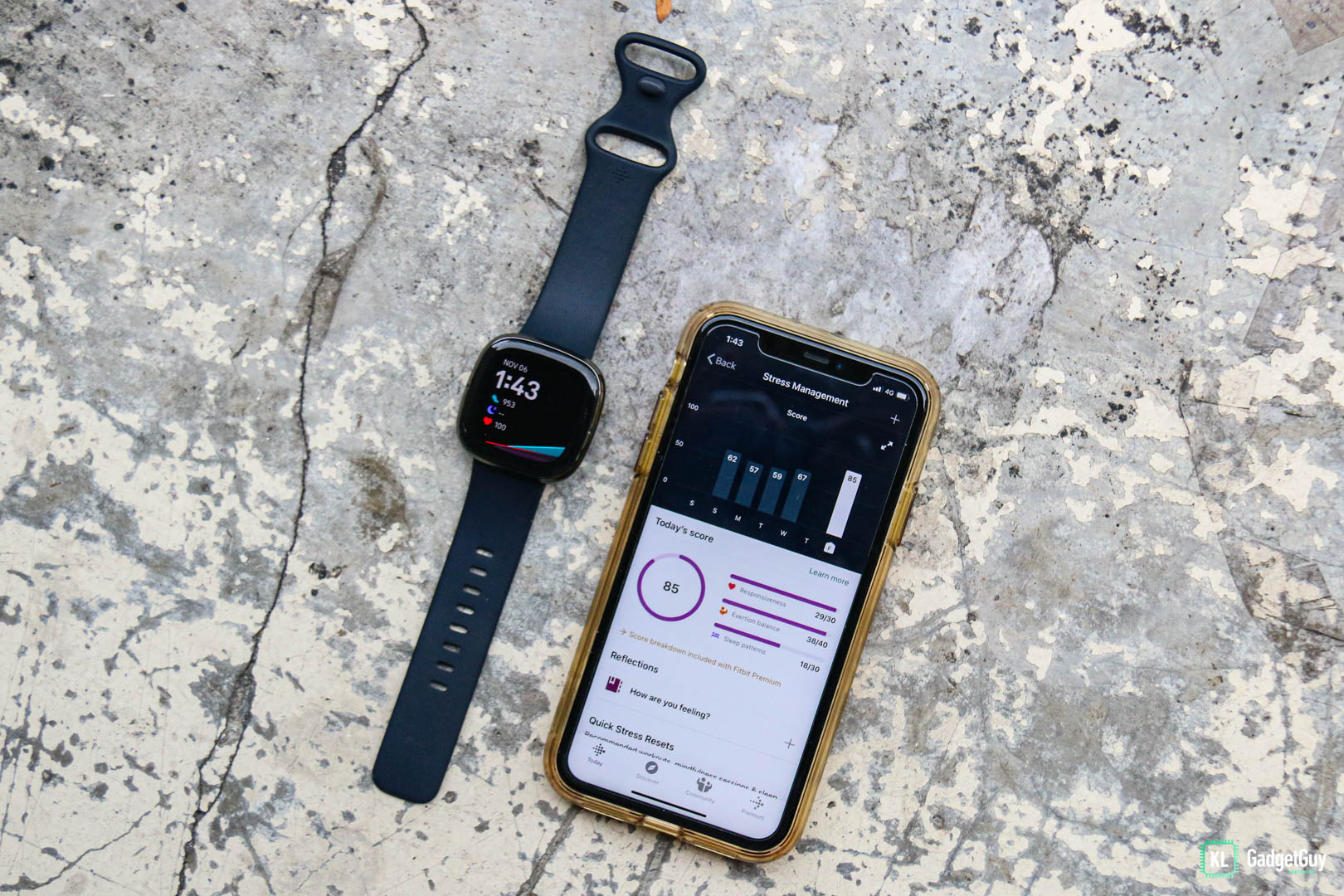 The Fitbit Sense is a smartwatch/fitness tracker with a lot of useful health features and if you pair it with Fitbit Premium, you'll also learn a lot more about your health data. However, it doesn't suffice as a smartwatch as compared to others like the Apple Watch and Samsung Galaxy Watch. For RM1,498, you're better off purchasing the Apple Watch SE unless you specifically want the extra sensors that are available on the Fitbit Sense. 
The Good
Impressive battery life
Waterproof
Advanced health tools
Built-in GPS
The Not So Good
Sluggish UI
Limited third-party apps
Fitbit Pay not available yet
No Google Assistant