During this COVID-19 pandemic, which is predicted to last for at least another year, many Malaysians have started to work remotely. Throughout this period, many also learnt that having a simple desk and laptop setup simply is not as efficient as working in the office.
There are many other 'little' things that you need to seriously consider having. After all, you spend most of your time working from home (WFH) now. You may need that little extra to make your working environment more conducive. 
The right technology is going to be a huge help in this situation. With this in mind, here's a list of 12 must-have gadgets and tech to boost productivity for those who work from home.
1. Wrist Rest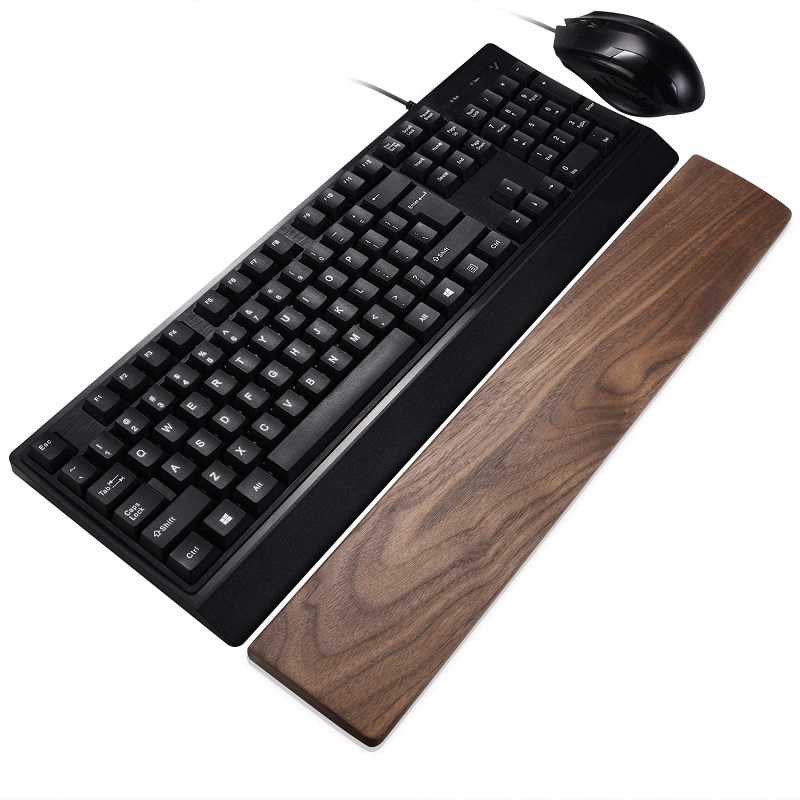 Wrist rest are like a pillow for your wrist to rest while working with a set of keyboard and mousepad rests.
Why we recommend it?
For those who use the computer for long hours, wrist rest is cheap yet effective to reduce wrist fatigue. It supports your wrist while typing or using a mouse.
They are usually made of comfortable material, namely memory foam cushion or gel padding that fit your wrists. Wrist rest is designed to take the extra weight off your shoulders and arms, reducing muscle strain. 
They help prevent unwanted injuries by maintaining proper wrists alignment. This safeguards your wrists, hands and palms and avoids Carpal Tunnel Syndrome.
2. Laptop Stand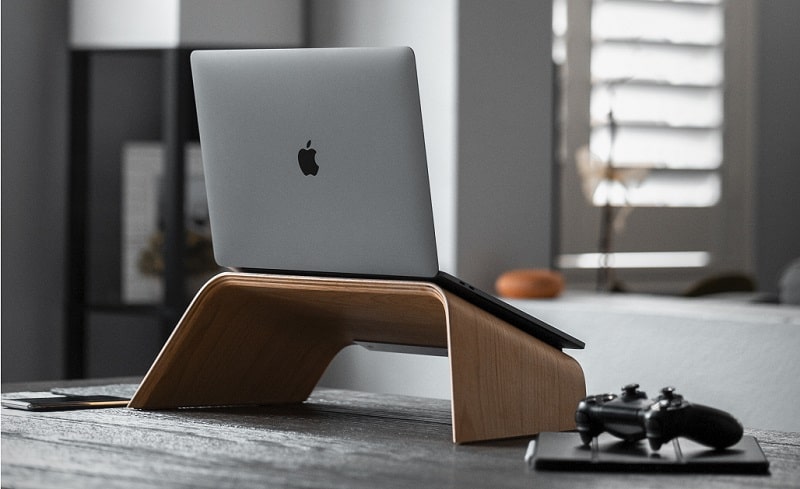 Having a flexible multipurpose laptop stand is helpful to elevate your laptop to ensure you get a better and more comfortable viewing angle at all times throughout the day.
Why we recommend it?
Multipurpose laptop stands are foldable and light, thus easy to carry around. You can choose to work in any part of your house so it is very convenient. 
A good laptop stand is designed ergonomically with several height adjustments, this stand relieves your neck, shoulder and spine discomfort by allowing you to adjust the optimum viewing angle that safeguards your posture and spine. 
It helps to elevate the neck to maintain the right posture. This is essential especially when you work at your computer for long hours.
Also, elevating your laptop above the desk also ensures your laptop will not suffer from overheating. An ergonomic laptop stand can help reduce screen glare, which can lead to eye strain and headaches. 
You may find that the laptop stand is very handy and useful in other ways, as it can be used to hold books, tablets or even music sheets.
3. Ergonomic Office Chair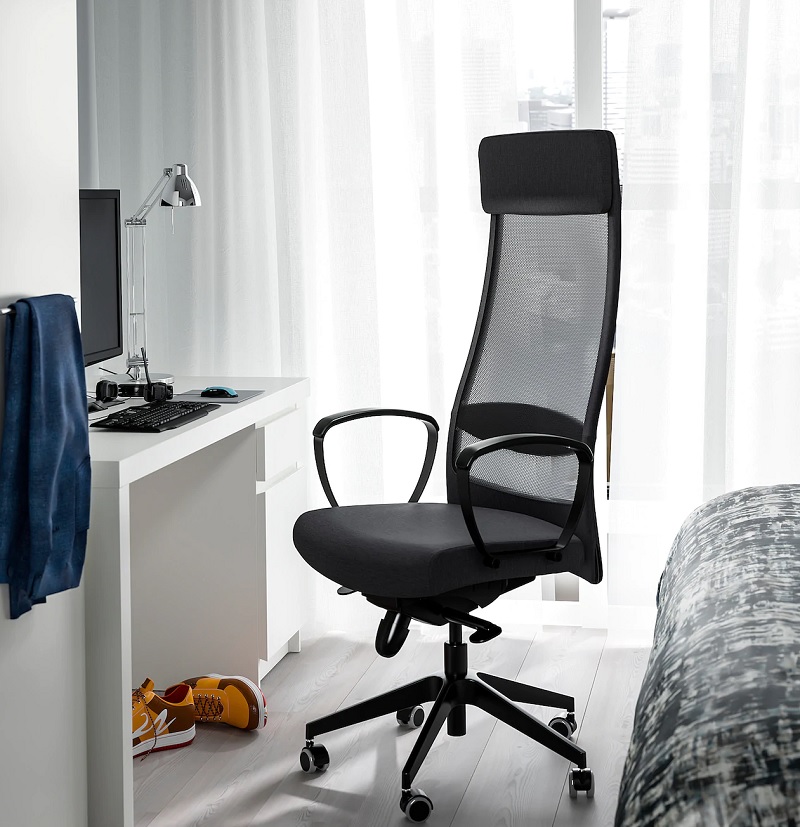 Sitting in the same position for a long time exerts excessive pressure on your spine. This is where an ergonomic chair comes in. 
An ergonomic chair is different from a traditional chair. It is specially designed to provide complete rest to the main structures of your body that are prone to get stressed while working.
Why we recommend it?
Working at home without a good chair that supports your posture is harmful to your health and increase fatigue exponentially. A great office chair choice would be the Ikea Markus
It is an ergonomic office chair with all the necessary features including headrest and lumbar support that maintain your body in a good posture while sitting. 
It greatly reduces the risk of neck problems and backpain. Many suffers from stiff neck and shoulder due to improper sitting posture.
Furthermore, an ergonomic office chair reduces pressure on your hips too with a good lumbar support.
Less fatigue definitely equals to higher productivity!
4. Adjustable Standing Desk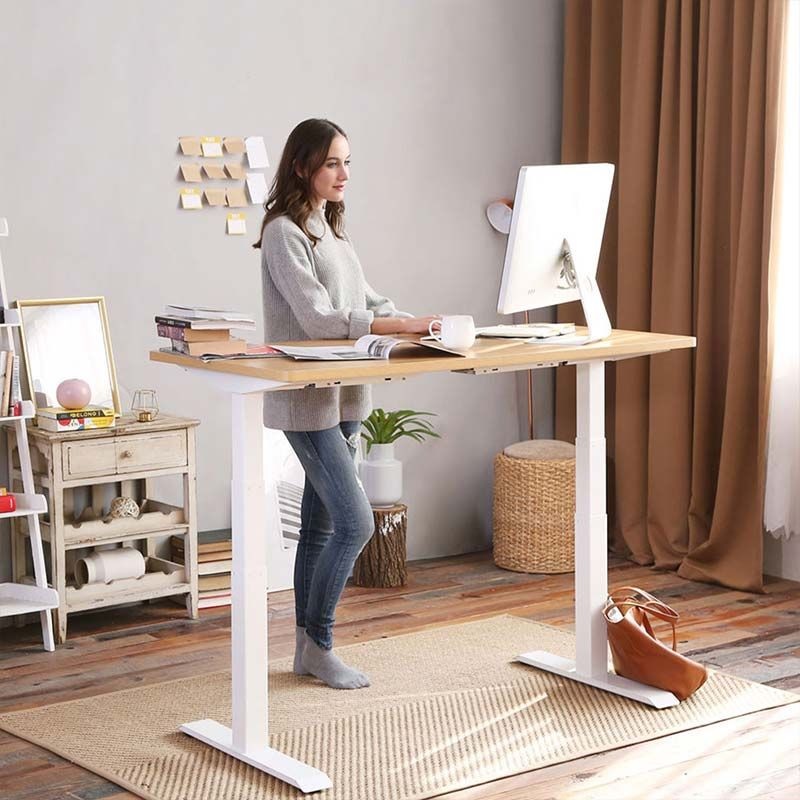 Standing desk is getting popular than ever in recent year. The height can be adjusted to best fit your sitting/standing position.
Why we recommend it?
Adjustable standing desks are great as they are flexible. It is up to users to switch to the preferred mode of working, either standing or sitting. 
We all know sitting for long hours is bad for health (even if you use the best ergonomic office chair).
Being able to switch between standing and sitting position, let you enjoy the best of both worlds. When you're tired standing, you can sit down. And if you're sitting too long and feeling sore at the back, just go back to standing position.
Provided that you have enough budget, it is definitely one of the best investment for your home office setup.
5. Kneeling Chair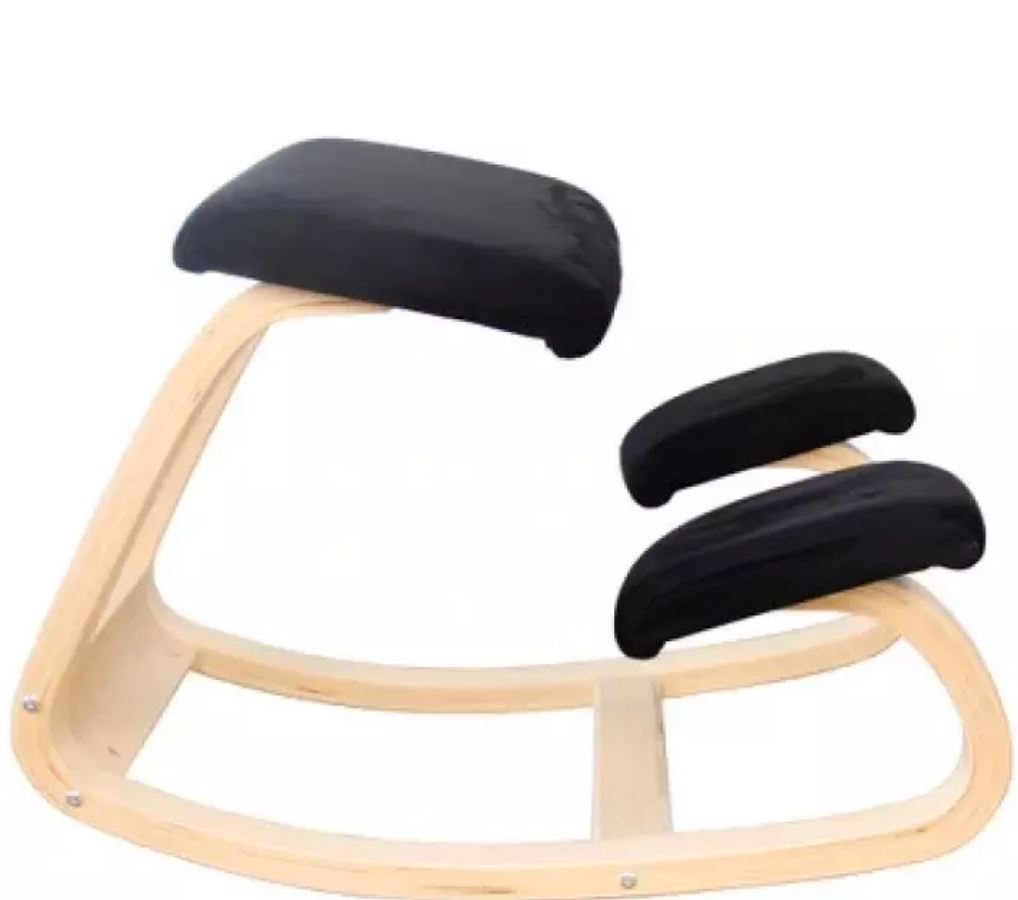 Kneeling chairs have garnered much attention lately. It forces users to sit in the proper posture.
Why we recommend it?
First thing first, kneeling chairs are not meant to be your permanent working chair. It should be interchanged with your normal sitting chair periodically. 
Kneeling chairs encourage 'active sitting'.Users have to keep the pelvis tilted forward and the spine upright. So the core muscles are actually working to maintain that posture.
Study found that kneeling posture improves breathing and digestion as well. Because the internal organs of the abdomen have to contend with less compression when the pelvis is in this open position. 
It is also found that with continued use of the kneeling chair, your core and back muscles gradually strengthen. 
When we're trapped in the house, working on a kneeling chair is such a fun way to integrate some form of "passive exercise" into the daily routine.
6. Wifi Mesh Router
Mesh WiFi is a set of routers (minimum 2 or more) that put in place to increase the range of your home network. Having a WiFi mesh router setup in your home is one of the best things you can do to improve your work flow.
Why we recommend it?
Having a mesh network is better than having only a single point of access as you can get better coverage area and you won't have to rely on one router for your WiFi. 
We do aware that many Malaysians stay in a double-storey terrace which often the WiFi signal is extremely poor on the second floor.
Hence, we have produce a guide on how to choose the right mesh WiFi router for your home.
A mesh network minimizes dead zones (areas where there are no WiFi signals) as there is a continuous link no matter where you are at home. Most mesh systems come with a user-friendly smartphone App which gives you more control over your system.
Working from home would increase the chances of having more smart devices in your home, which could be scattered throughout your house. A mesh network can help cover all these devices no matter where they are with minimal disruption. 
Stable WiFi enables you for better online conference experience, improved video quality, faster browsing and much more benefits. 
Your workflow should not be limited by poor WiFi coverage!
7. Wireless Mouse and Keyboard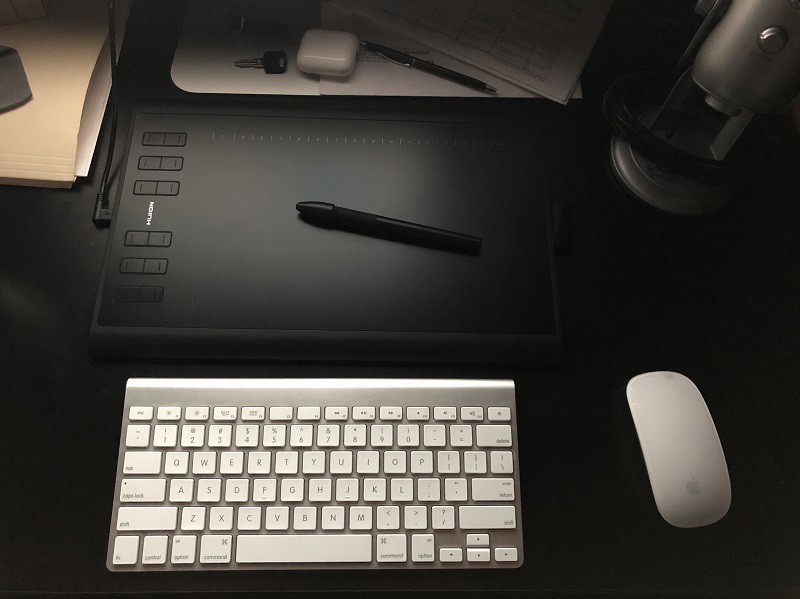 Wireless mouse and keyboard usually work as good, if not better than the wired counterpart. And they are more portable and less clutter.
Why we recommend it?
Wireless mouse and keyboard gets rid of the troublesome cord! Regardless of whether you're using a PC or laptop, they are definitely your best working companions 
If you're working on a PC, wireless keyboard reduces the clutter and wireless mouse free you from the limitation of movement.
If you're working with a laptop, a combo of wireless keyboard and mouse plus a laptop stand is the right way to go. So the laptop screen is at the correct eye level, and your wrist can rest properly while typing.
There's literally no excuse to be stingy on these stuff as we are using them 24×7. A great wireless mouse and keyboard make a huge difference. Try it and believe it.
8. Big monitor (or extra monitor)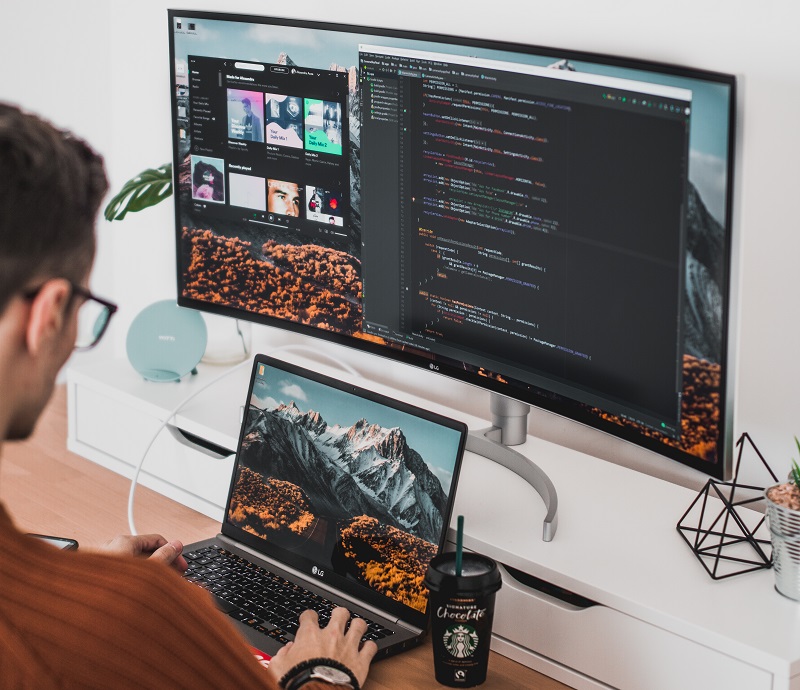 Generally, a bigger monitor screen equals to more viewable real estate. 
Why we recommend it?
Today's monitor price is cheaper than ever. And research shows that working with dual monitors increases the overall productivity by 9 to 50%. 
The core benefits of dual monitor can be summed up as below:
Easier navigation

–

Can view documents side by side, easier for comparison and copy pasting

More effective

–

Display more content, more windows, less swapping of windows

Better for eyes

–

Bigger windows, photo and text

More productive

–

More concurrent applications on a screen
Based on my personal experience, working with a big monitor or a dual monitor is day and night difference compared to working on a small laptop screen. Plus, it is backed by science and study.
We have reviewed BenQ monitor and think it is definitely worth checking out to add to your work from home essentials list.
9. Good Webcam
With the advent of the pandemic, many have resorted to having online lessons and meeting. A good webcam gives your better video quality so online communication can be done better.
Why we recommend it?
Webcams make it easier to illustrate and explain things visually to the person you are talking to. 
For example, during online classes, the teacher can explain certain concepts visually using diagrams or even sketches. 
And video conferencing is so common nowadays. You can have online meetings any time of the day. 
A good webcam simply enhances the overall video conference experience and making it more pleasant for both parties.
A good communication is the key to better teamwork so we think it is good to have a high quality webcam.
Usually, people think of webcam will relate to Logitech but we found that Ausdom is equally good yet at a much affordable price point
10. AirPods Pro
Apple's AirPods Pro is admittedly, the most well known wireless headphones in the market. But why AirPods?
Why we recommend it?
There are times even at home when we need to focus on working. Tune in to your favorite music is a great way. 
Having an AirPods Pro ensure you can listen to music to your heart content without disturbing your family. 
Due to its clever design, the AirPods Pro fits snugly into most ears and doesn't easily fall off from your ears. Its has active noise cancellation so you don't get disturbed by the surrounding sounds.
Getting focus is one of the biggest pain for the work from homes, active noise cancellation helps to resolve this issue by providing users with a less noisy environment.
11. Reliable Internet Service

The internet is now an integral part of almost every work we do. The big three broadband providers in Malaysia is Unifi, Maxis Fibre and Time Fibre.
Why we recommend it?
Everything we do now relies heavily on the Internet, ranging from business, shopping, research, online meetings or to simply catching up on news. 
Without a reliable Internet, you'll realize that you just can't get things done in a proper manner.
Apart from a good WiFi router, good broadband service is the root and key to a fast internet connection. Hence, we recommend you to check whether you're getting the internet speed that you pay fir. 
If you're dissatisfied with your current broadband service provider, check out this guide on how to choose the best broadband for your home.
12. Google Workspace
Everyone knows and loves Google. Most are aware of Google Search and Gmail. But many do not realize other great google apps like Drive, Calendar, Google Docs, Google Sheets and others. All these are found in Google Workspace, a secure integrated cloud-based collaboration and productivity solution.
Why we recommend it?
Google Workspace is essentially the collaboration and productivity tool that helps teams collaborate efficiently and better, by openly sharing information and communicate effortlessly. 
Google Sheets and Google Docs allows team to edit document simultaneously. And sharing of these document are super easy and almost immediate. 
Then, Google Calendar captures everyone's schedule, synchronizes everyone's activities, including events, meetings, holidays, off days, on leave. 
This provides a good bird's eye view of the team's schedule at a glance to help manage and plan work better.
If you have not checked them out before, quickly check out all these useful free tools on Google Drive.