Like wireless earbuds, the market is flooded with way too many Bluetooth speakers to choose from, but to find one that actually looks and sounds good with a decent price tag isn't a simple task, so when Sudio offered to send us the Sudio Femtio Bluetooth speaker for our evaluation, I was initially expecting it to be a look nice average sounding audio gadget, but little did I know that after I started playing my music, I was blown away by its impressive warm sound signature.
Sudio might not be the brand you will first think of when it comes to Bluetooth speakers, but the Femtio is a pair that will steal the spotlight over from the likes of more established brands. While there isn't any fancy party lighting or rugged design, the Sudio Femtio has a grey fabric that wraps around the main speaker area, while our Anthracite color model comes with a rose gold color frame and plate on each side that houses the bass reflexes, the speaker is IPX5 splash resistant so that you can take it for a pool party or have it in your bath room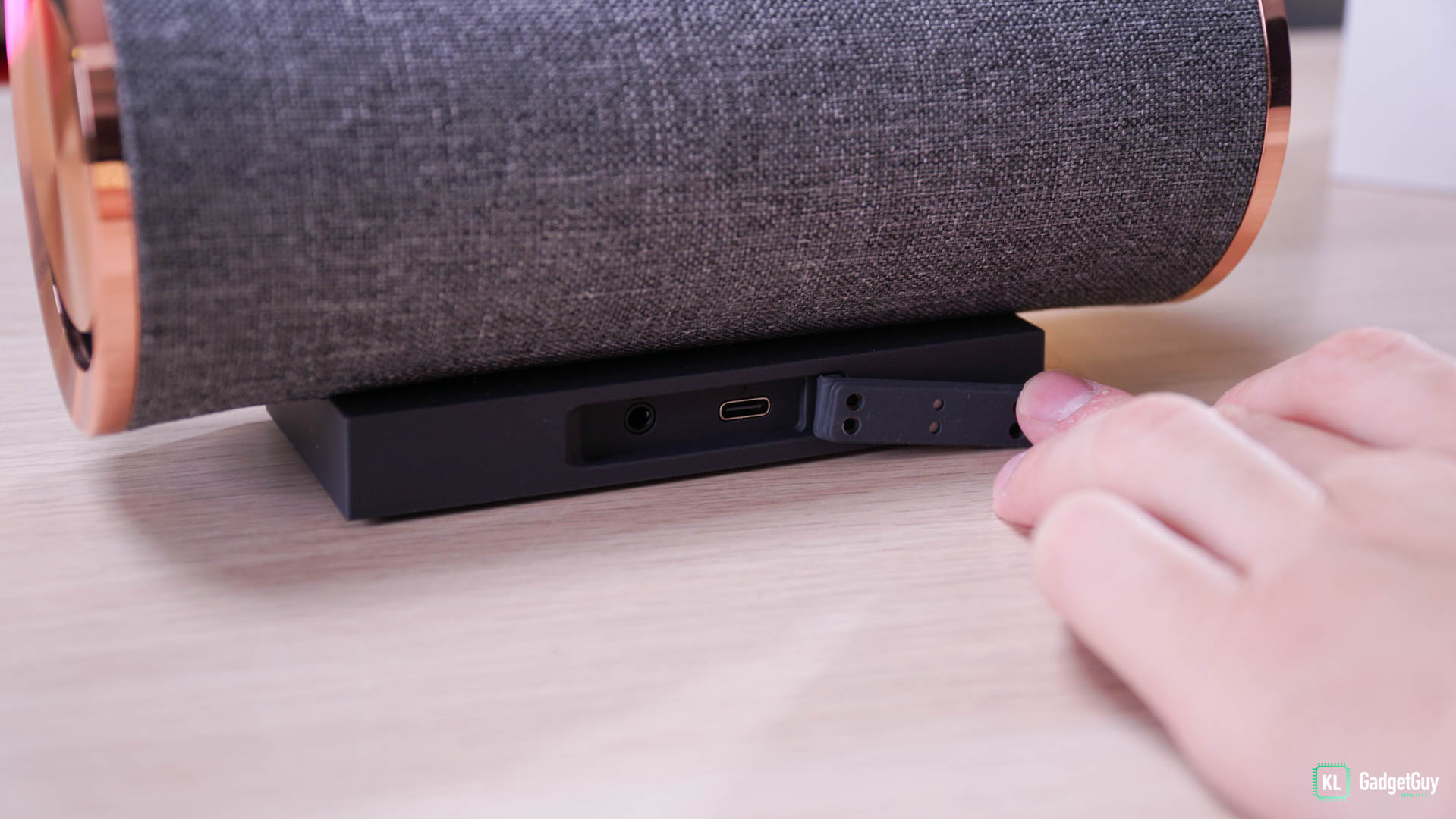 The base of the Sudio Femtio comes with four tiny rubber feet and while it houses the battery, it also has a USB-C charging port and 3.5mm audio input jack covered by a reliable rubber flap, this is by far one of the more elegant solutions I've seen on Bluetooth speakers which doesn't make it easily slip off the surface, Sudio really knows how a good design works.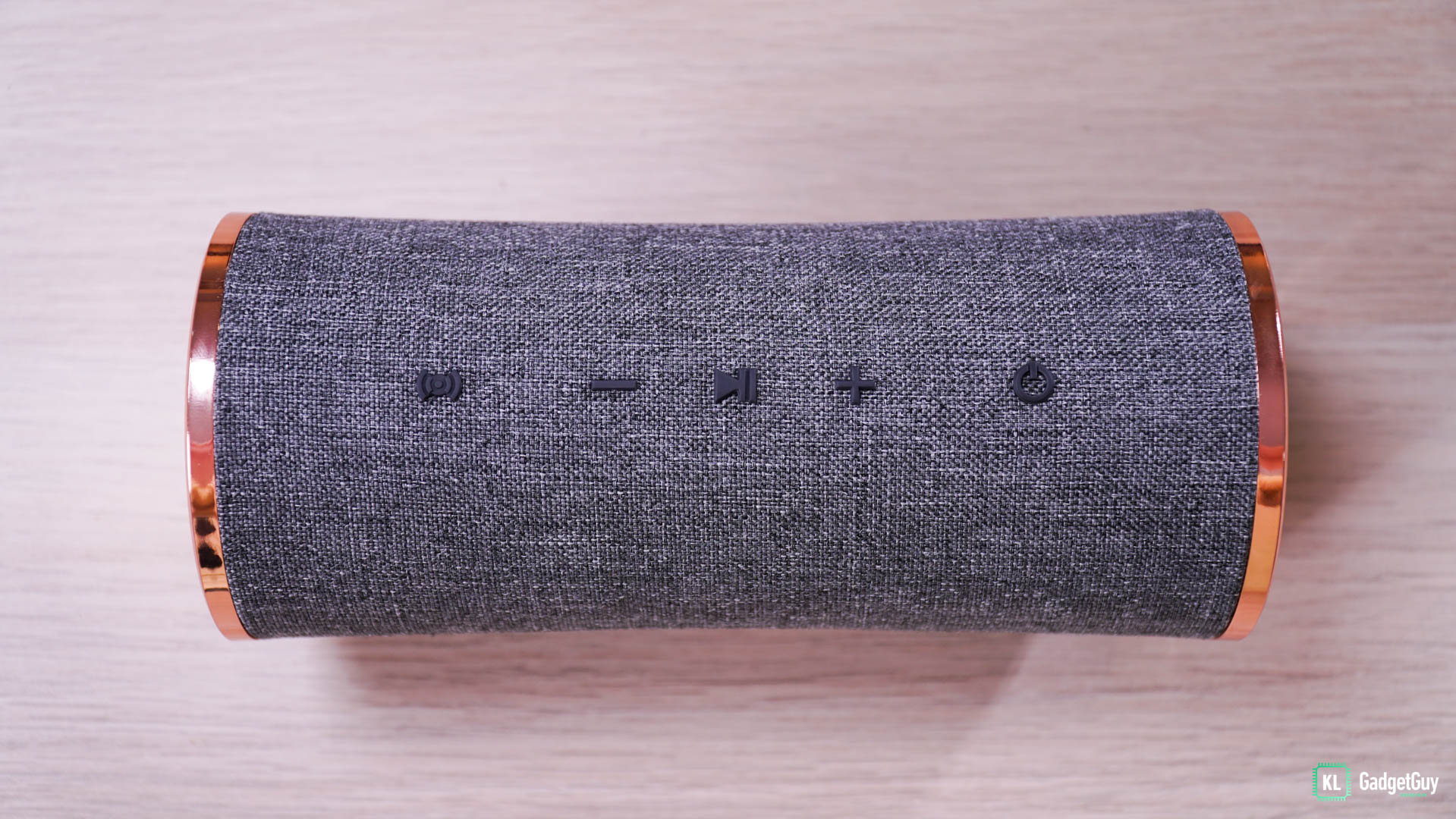 On the top, you get rubberized buttons which I'm glad that Sudio didn't try to cram them, so they are perfectly distinguishable even if you aren't looking. To skip a track, all you need to do is to press and hold the – or + button until the next song plays, the Play/Pause button also serves as a button to trigger your phone's voice assistant when pressed and held.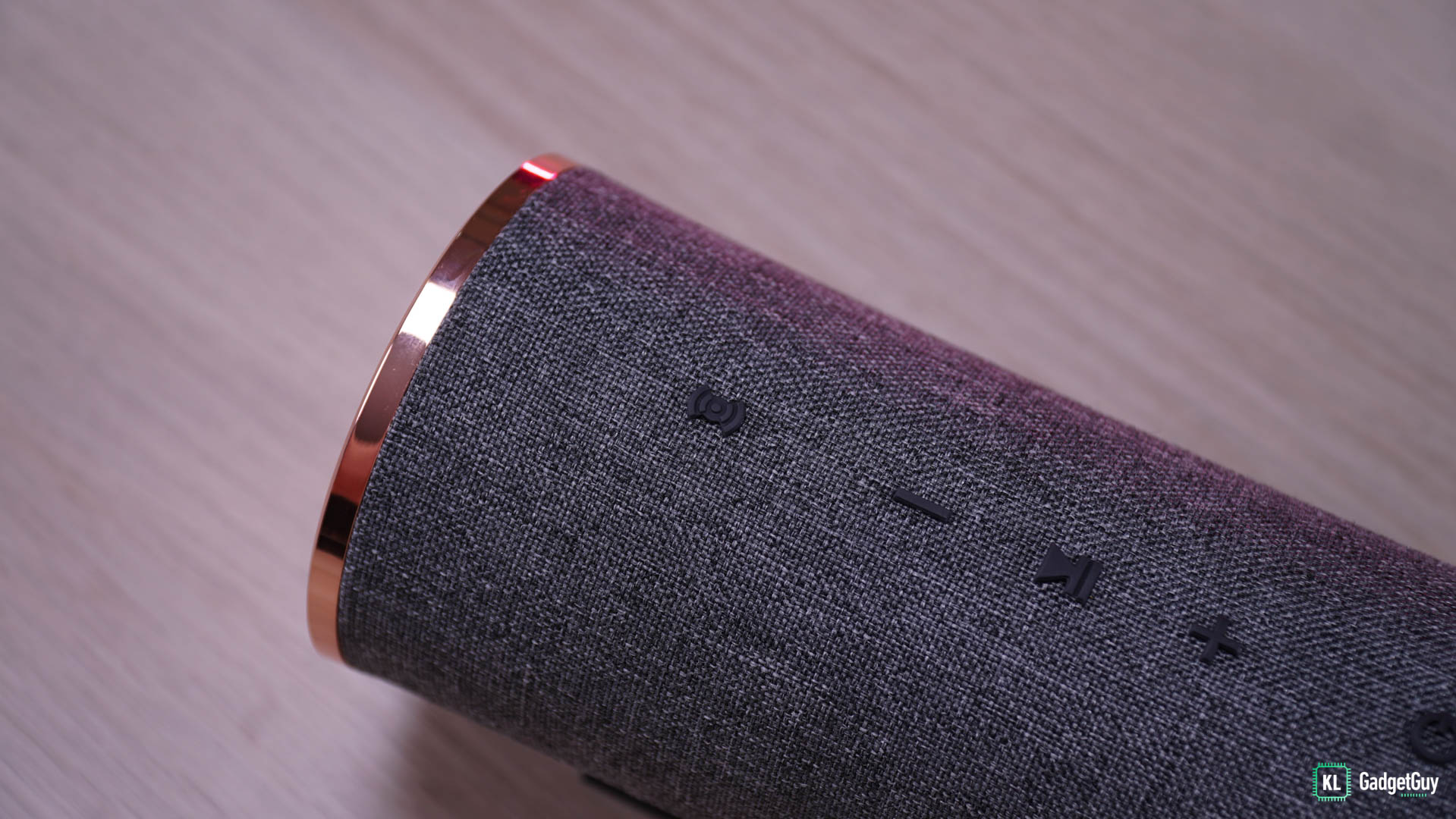 The button on the most left is a pairing button that lets you wireless connect a second pair of Femtio speakers, all thanks to Bluetooth 5.0, the pairing is extremely seamless as all you need to is to double tap two times on both speakers and you'll hear a really nice chime when paired successfully, your phone will also show a single Bluetooth device when that happens, both speakers will turn off when either one's power button is press and held, make sure you turn both on at the same time otherwise you might have to initiate the pairing process.
Sudio Femtio Sound Quality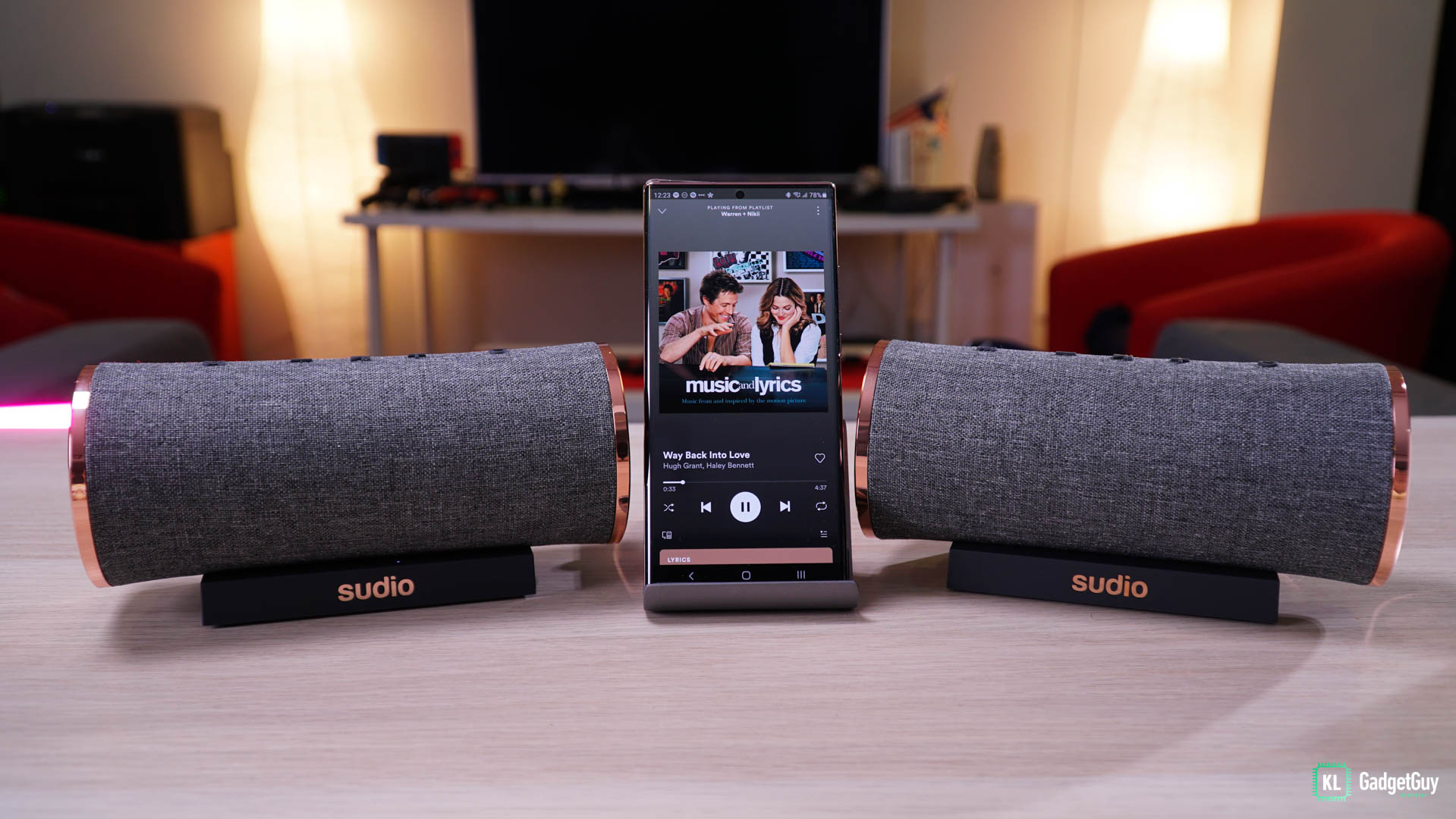 Like I said in the beginning, the Femtio caught me by surprise with its warm sound signature as I started off by playing an orchestra music, Sudio hasn't been clear on the speaker system it uses but I'm assuming that there's two single satellites with their respective bass ports that pumps out 10W+10W of power, that's really powerful for a small speaker like this.
Although it does tend to play most music well enough, it gets slightly distorted when playing bass heavy music, such as the intro part of Billie Ellish's bad guy, which you can barely hear the beats properly, it is an overall nice sounding pair of speakers if you don't listen to instrument heavy music.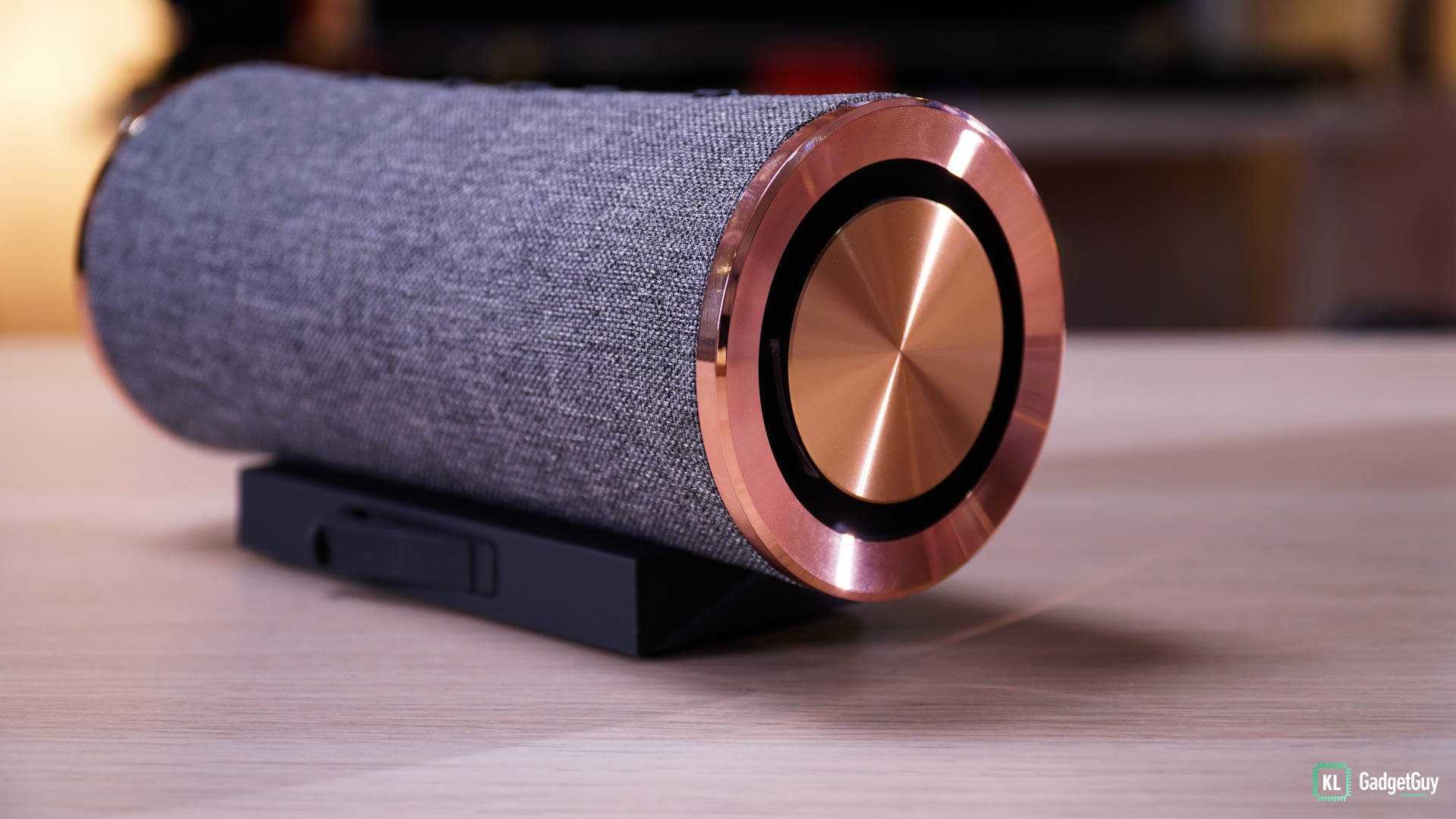 The Sudio Femtio has a built-in microphone for making phone calls, although I have absolutely no idea where they are located no matter how hard I tried, my callers have no problems hearing my voice clearly and it is an absolute joy to conduct conference calls with it with your caller's voice amplified in the room.
Sudio claims that you can get up to 14 hours of battery life on a single charge, which is neither the best nor worse out there, I haven't been able to test that claim as I don't really play my music continuously, but having played an average 3 hours per day for the past three days on 60% of volume, it still has around 30% of charge as I conclude the review, which is close to Sudio's claimed battery life.
Sudio Femtio Malaysia Price and Discount Code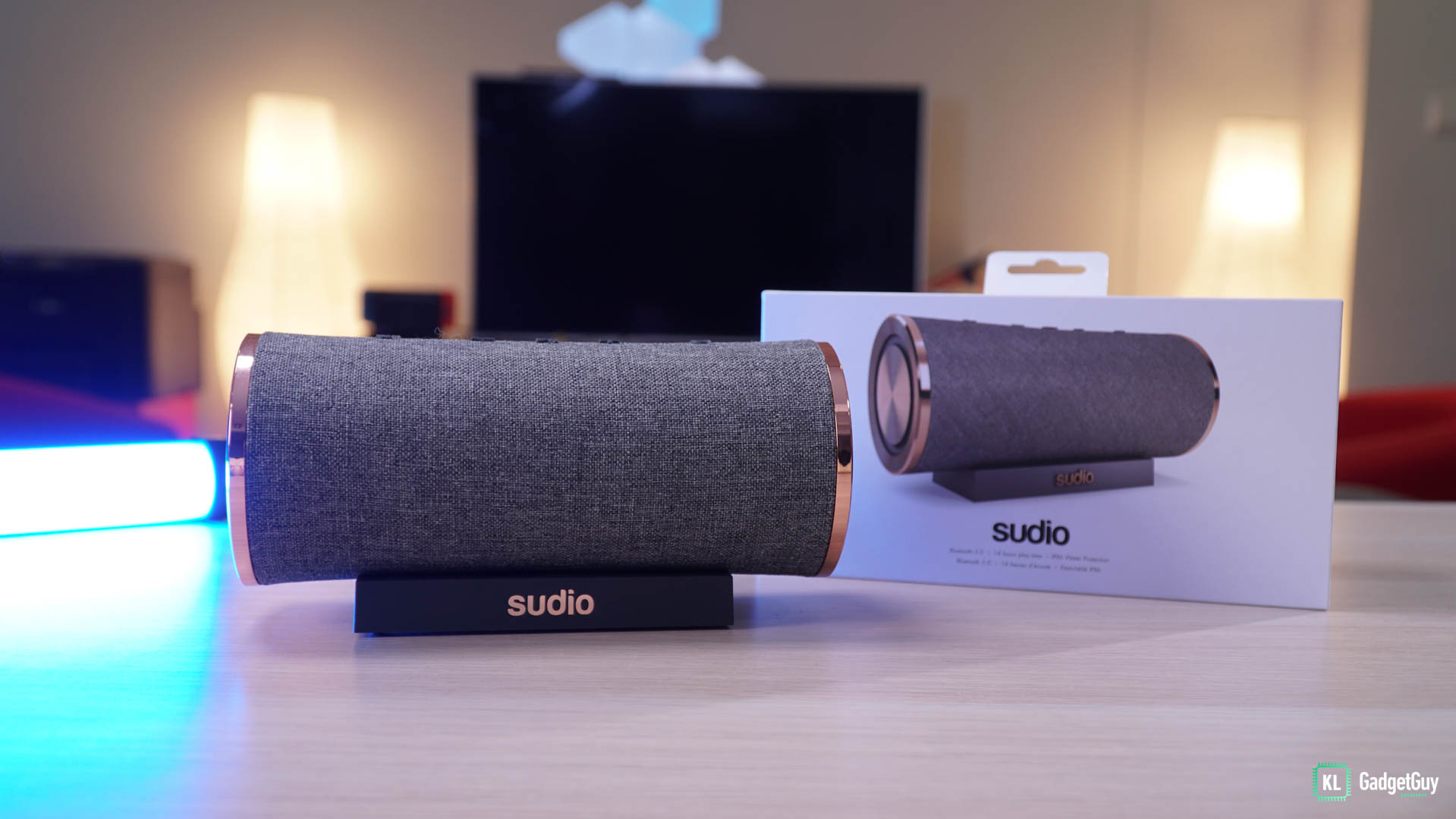 At RM539 and available in color options of Anthracite, Silver and Black, the Sudio Femtio is reasonably priced considering its design and features, the company is also offering a 3-year warranty when you register the product on Sudio Sphere, which is a value added service that no other Bluetooth speakers can offer, hence giving you an extra reason why you should definitely consider this over other Bluetooth speakers of the same class.
If you are interested in getting the Sudio Femtio, Sudio is running a limited time promotion for 25% off its original price during Single's Day (5th-11th November 2020) and Black Friday (24th-30th November 2020), you will receive an additional 10% discount on top of it when you enter the discount code 'FEMTIO' during checkout, while enjoying free worldwide shipping and gift wrapping.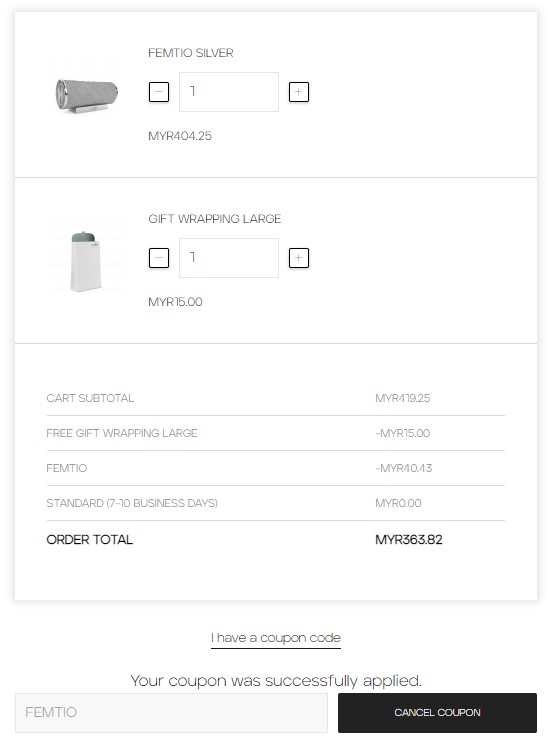 If you happen to purchase out of these two promotion periods, you will still receive up to 15% discount on any purchases on Sudio.com when using the same discount code.
So hurry, grab your Sudio Femtio here.