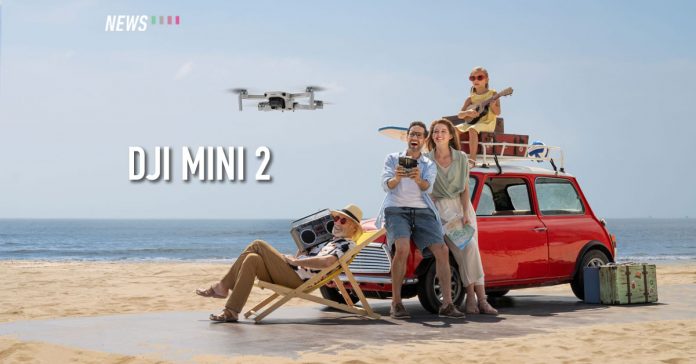 DJI has launched its latest camera drone, the DJI Mini 2 that weighs less than 249g and has better overall performance.
Small, but packed with features
Similar to the Mavic Mini, the Mini 2 has a folding design for convenience and portability. According to DJI, it can also resist up to 38kph winds and now offers 31 minutes of flight time at maximum. Using DJI's OcuSync 2.0 transmission technology, users can fly their drones up to 10km without worrying about interference and unstable connection between the Mini 2 and the controller. DJI even has a dual-frequency technology that reduces interference by automatically switching between channels when needed.
Improvement in safety, performance and tracking
Apart from that, the Mini 2 also come with faster acceleration and simplified buttons for easy usage. Its GPS paired with the vision sensors on the bottom helps automated landing and makes it easy to track the drone. There's also a feature called GEO fencing that prevents the drones from flying to sensitive areas.
If you worry about losing the Mini 2, DJI also has the Return to Home function that brings the drone back to you. You can also decide how high your drone can fly by adjusting the limit via Altitude Lock. The Mini 4 supports 12MP images and 4K recordings at 30fps using its 1/2.3-inch sensor, and they can be saved in JPEG or RAW formats.
DJI Mini 2 price and availability 
You can get the DJI Mini 2 from November 10 onwards at RM1,899, but for the Fly More Combo, you'll need to fork out RM2,499 to get the extra accessories.