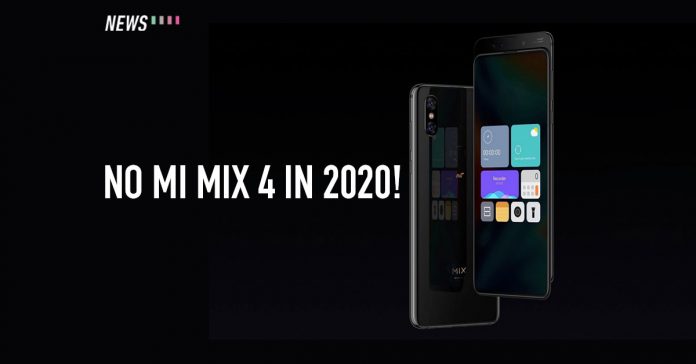 The long-awaited Mi MIX 4 is not happening anytime soon; reports revealed that Xiaomi will not be launching the new Mi MIX phone in 2020.
Mi Mix 4 may be delayed for newer technologies?
The MIX series is another flagship lineup from Xiaomi that featured premium specs, but Xiaomi has other plans for the near future. A tipster told Gizmochina that Xiaomi wants to mass-produce devices with newer technologies such as foldable phones, under-display cameras and 200W+ fast charging. Xiaomi also plans to improve the display resolution in its phones so its future phones are expected to push Quad HD+ displays. Whether these technologies are included in the Mi MIX 4 or not, we don't know yet.
200W+ fast charging doesn't seem realistic
That being said, 200W+ fast charging seems like a stretch. After all, it was recently discovered that the Mi 10 Ultra that supposedly can support 120W fast charging actually charges at 80W, even when using the 120W fast charger that came in the box. Perhaps 200W+ is achievable in Xiaomi's research lab, but it seems unlikely that it'll be possible once it reaches the market — at least for now.
As for the Mi MIX 4, perhaps the soonest we can see it is sometime in February 2021. After all, the Mi MIX 3 5G was released in February 2019.