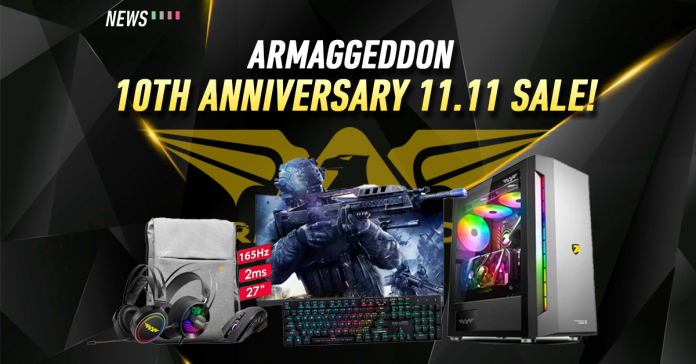 Thinking of building a new gaming PC or shop for some peripheral upgrades? Armaggeddon is offering great deals and discounts on PC peripherals over at its Shopee Mall store in conjunction with its 10th anniversary and 11.11 sales festival, so here are a few things we recommend you check them out.
Armaggeddon Hagane H7 Triangular Micro ATX PC Case (RM299, U/P: RM699)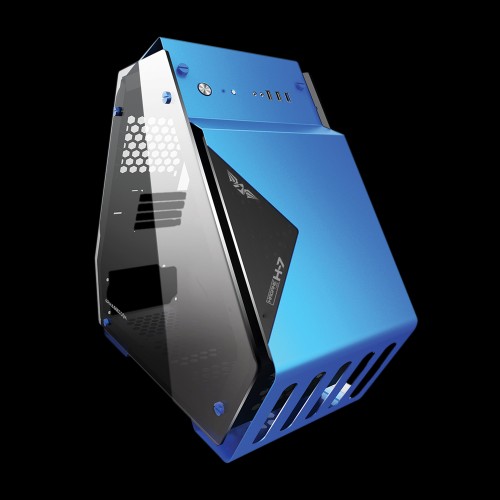 Have you always thought of spicing up your gaming rig? The Armaggeddon Hagane H7 is one hot looking chassis that you should definitely consider, it is shaped in a triangular form that makes it stand out from the standard tower chassis, while it comes in striking colors of blue and red, it has a panoramic window that lets you see through your PC's internals.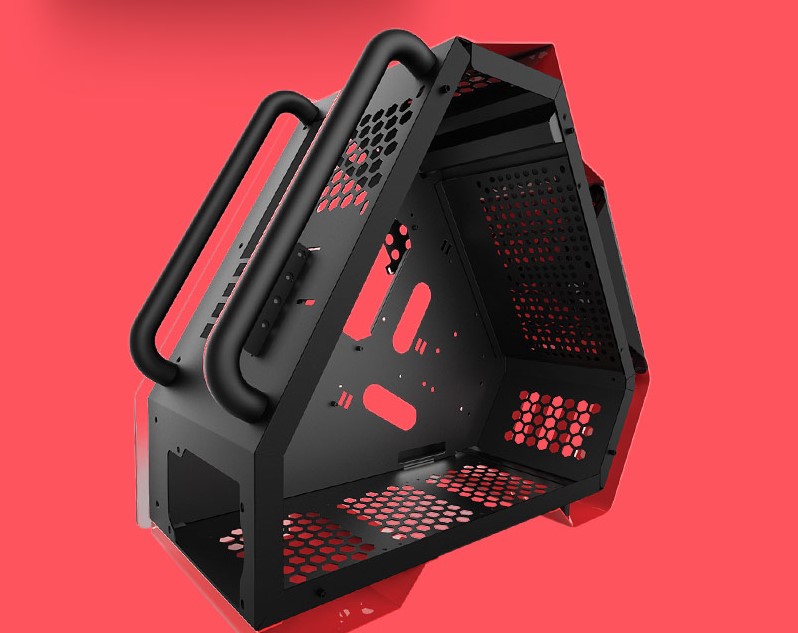 That's not all, the Hagane H7 is made to be easily transportable with two high strength handle bars so that you can take it to your friend's home for a good game night. The Hagane H7 supports MicroATX motherboards and takes on 180mm cooling radiators and 400mm graphics card, while it offers the usual input and expansion ports, its a really cool and versatile chassis.
Armaggeddon SMK-2C Mechanical Keyboard (RM109, U/P: RM149)
Our very own Victor has personally endorsed the SMK series mechanical keyboard and praised their great typing experience. The SMK-2C is a ten keyless blue switch mechanical keyboard that features RGB lighting with 9 different lighting effects to choose from, the Outemu Blue switches are pretty good as compared to the more expensive Cherry MX keys in terms of tactile and it has a lifespan of 50 million cycles and 3mm key travel.
Armaggeddon Starship III – Laser Gaming Mouse with Superb Functionality (RM109, U/P: RM199)
At RM109, the Armaggeddon Starship III is a really good gaming mouse one shouldn't miss, as it offers up to 9-fully programmable buttons fitted with the reliable OMRON switches, the mouse also has a 6-level weight adjustment system so that you can ensure a more precise movement, not to forget its AVAGO 9800 laser sensor that supports up to 8200 CPI. For a peace of mind, the Armaggeddon Starship III comes with a two-year warranty, no other mouse can offer that at such at a great value.
Armaggeddon Pixxel+ Pro PF22HD – The Most Affordable 21.5-inch 75Hz Monitor! (RM349, U/P: RM449)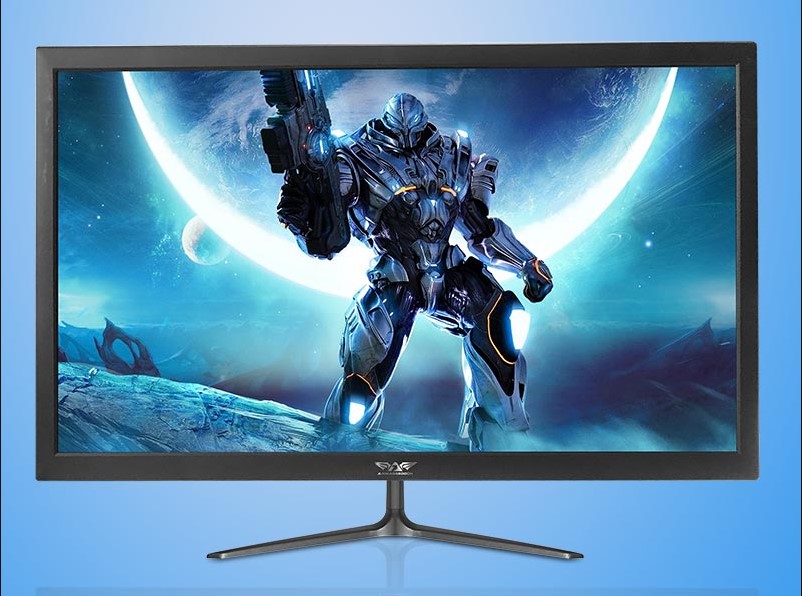 Don't settle for those 22-inch monitors with crappy 1366×768 resolution and 60Hz refresh rate even if you are on a budget, because for just a little extra cash you can actually get this sweet monitor that comes with a Full HD resolution and 75Hz refresh rate for just RM349, there's also flicker free technology and low blue light filter to protect your eye health. Lastly, a 3-year warranty to give you a peace of mind, that's some great value you are getting out of this budget gaming monitor.
For more Armaggeddon 10th Anniversary Deals, go check them out at their official Shopee Mall Store!