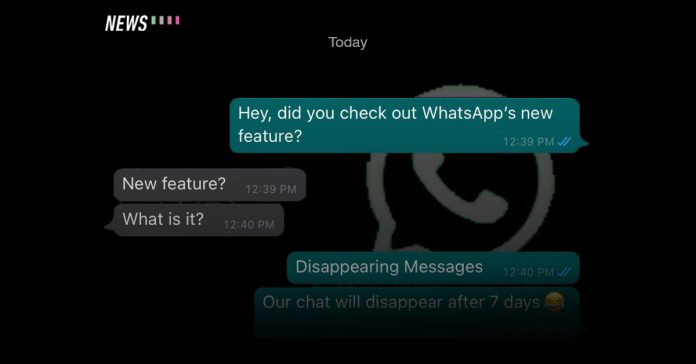 After testing for over a year, WhatsApp finally made its new feature, Disappearing Messages, available to the public. 
Enable it manually for each chat
The new feature isn't automatically enabled, so if you'd like to have your messages disappear after awhile, you'll need to set it manually. You'll also need to enable the feature for each individual chats which can be found when you tap on the contact/group's name.
Disappearing Messages fixed at a 7-day period
Unlike Telegram where users can adjust the duration of disappearing messages, WhatsApp's new feature makes messages disappear after 7 days. Individual chats can be controlled by either party while group chats are controlled by the admins.
Messages can still be saved despite new feature
However, WhatsApp also warned users that they should "only use disappearing messages with trusted individuals." For example, other parties can still forward, screenshot or copy the disappearing messages before it's gone. Photos can also be saved if users turn on their auto-download in settings.
WhatsApp also mentioned that the message preview will remain even after 7-day period if the message is not opened and if forwarded, the disappearing message will not be removed in the forwarded chat.