Whether you are an aspiring content creator or want to get creative on the go, the Galaxy Note 20 Ultra 5G is the workhorse that helps you get there with its powerful raw performance, an 108MP camera that takes cinematic 8K video recording and up to 50x Super Resolution Zoom, and the useful S-Pen that lets you do more than just scribbling notes. In fact, the Galaxy Note 20 Ultra 5G is more powerful than most PCs for what it can do on the go, and here are several features that you can try out.
Feature #1: Single Take – Getting the right shot is no longer difficult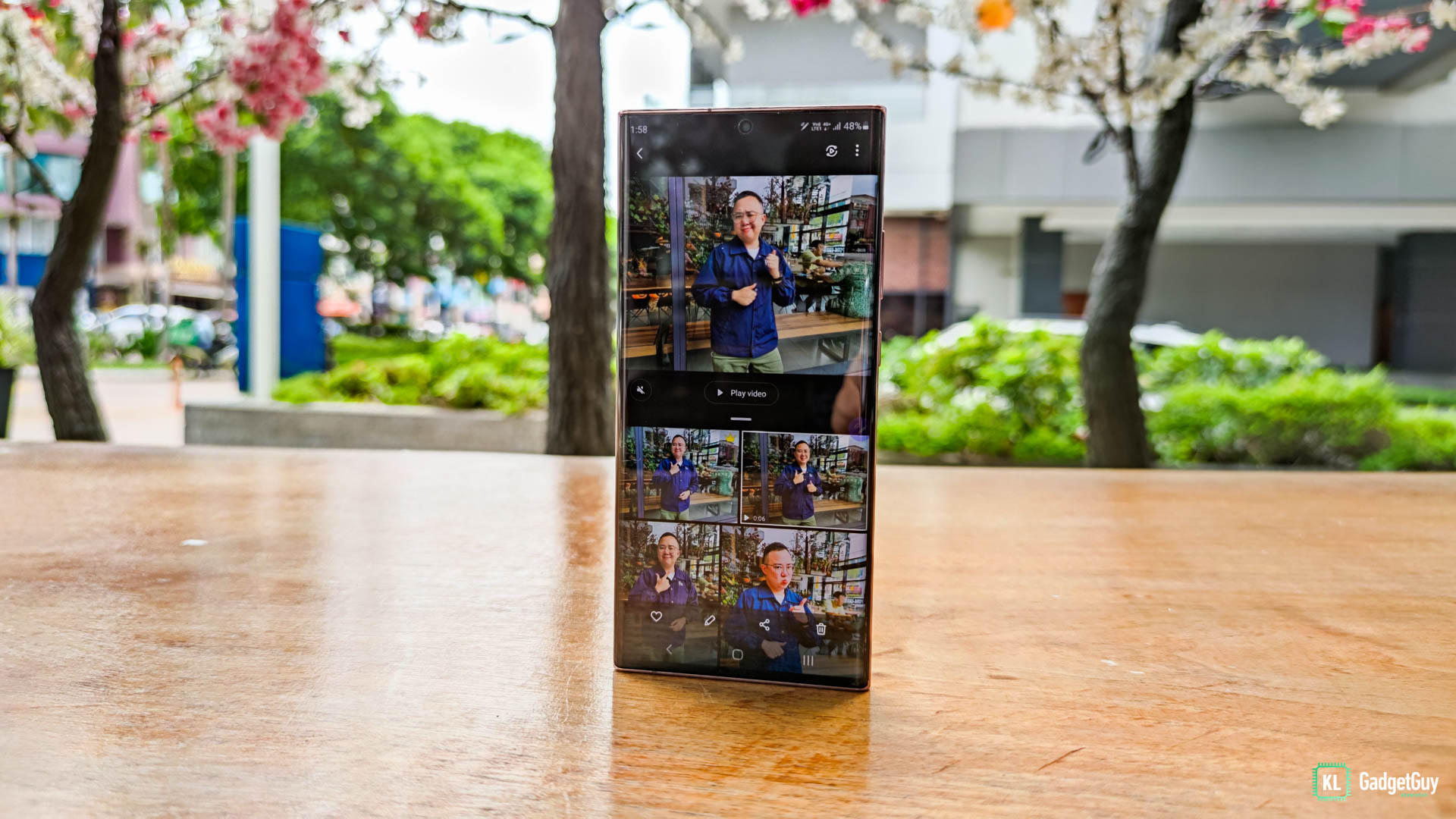 Are you that terrible photographer who usually takes really bad photos of people and can't even  take a good looking selfie? Single Take can save you from embarrassment and instantly turns any photos into Instagram worthy shots, simply launch the camera app on the Galaxy Note 20 Ultra 5G and swipe to the Single Take mode, once your subject is all set in the frame, tap the shutter button and have them do any cool pose.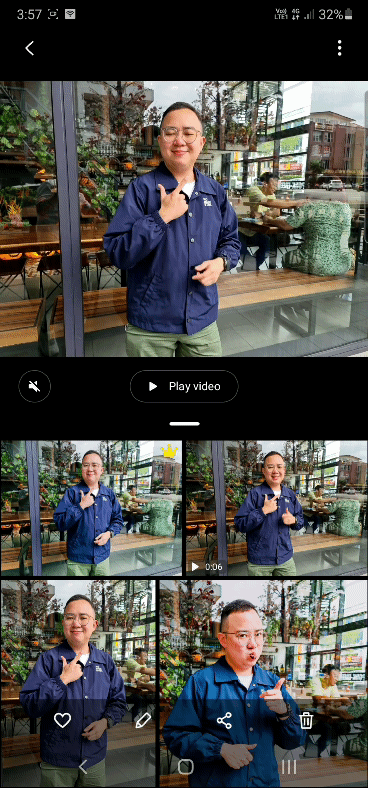 Single Take captures your subjects by activating all four cameras of the Galaxy Note 20 Ultra 5G and using an intelligent algorithm, it automatically picks the best shot and creates several other interesting shots and short clips that will probably surprise you, you definitely can't go wrong with Single Take if you are up to the task of taking a good looking social media photo, people might even call you a pro after that.
Feature #2: Powerful Photo Editor, no additional apps required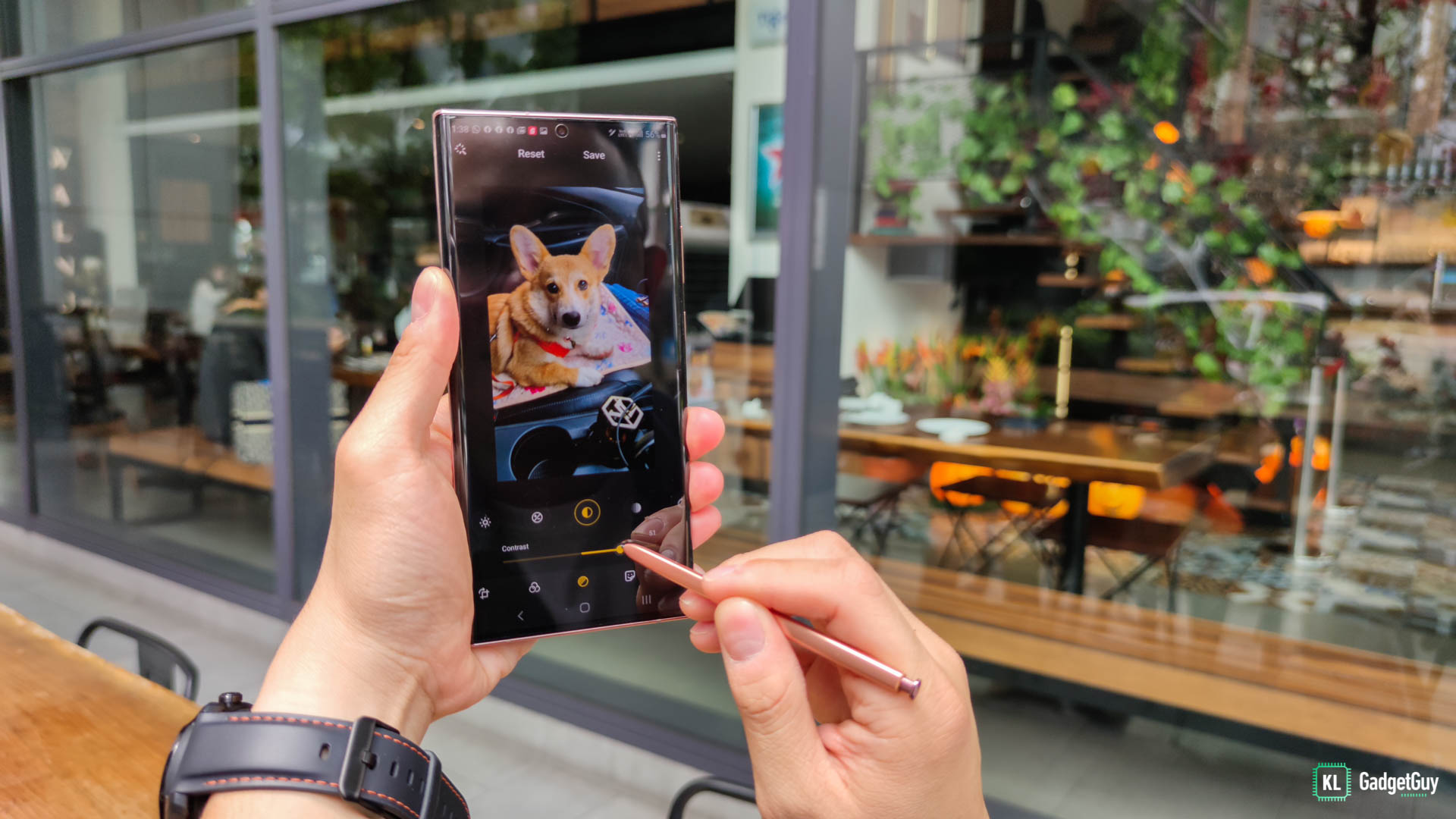 There's no need to download or purchase a separate app to make your photos look better, because the Galaxy Note 20 Ultra 5G has a full-fledge photo editor built right into the Gallery app that you can take advantage of.
The built-in photo editor doesn't just let you add filters or crop photos, but also make them look better by being able to adjust things such as contrast, white balance, exposure, saturation and more. To top if off, go wild and get creative by adding some stickers or AR emojis to make your photos look different from the rest, effortlessly.
Feature #3: 4K Video Editing, can your computer do this on the go?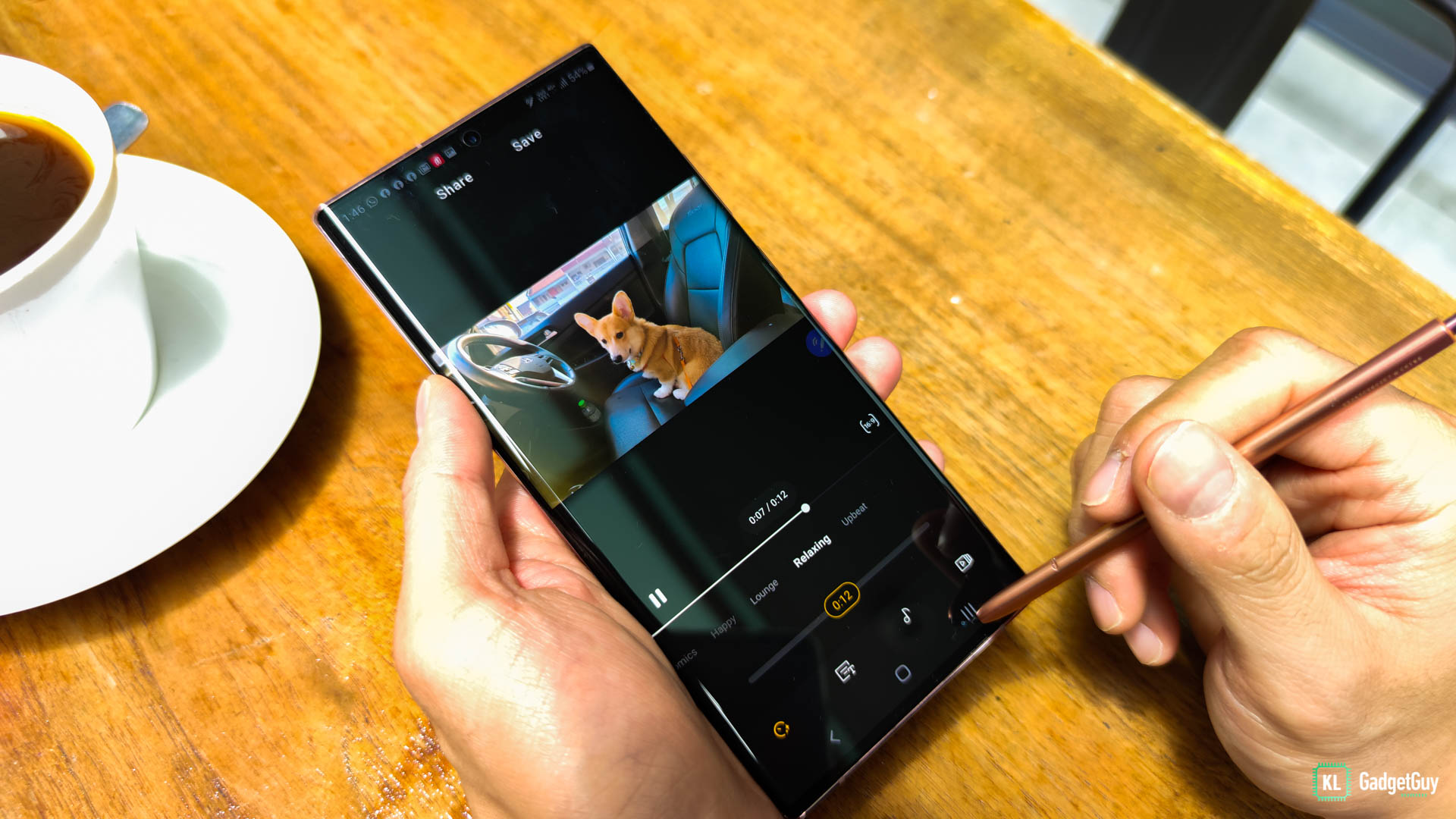 Shooting 4K videos is possible on most smartphones, but editing 4K videos isn't. All thanks to the raw processing power of the Galaxy Note 20 Ultra 5G. Using the super functional S-Pen, you can edit your 4K videos on it more precisely by choosing the right time to include the right effects. Like your photos, you can also apply filters and tune video colors like you do on a computer – just that without any signs of lag.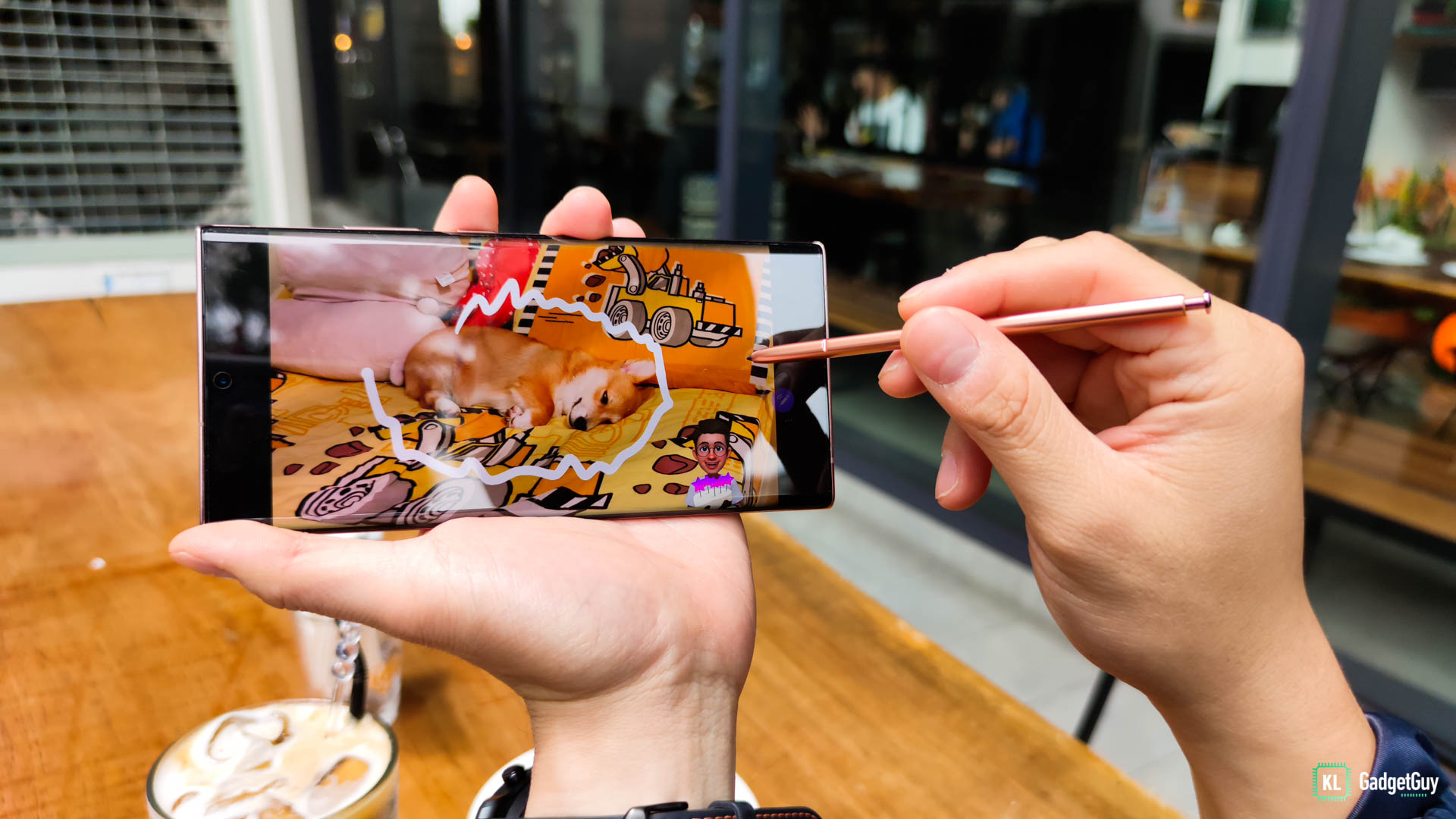 What makes video editing on the Galaxy Note 20 Ultra 5G even more fun is that you can record annotations and scribbles to be inserted in your video, this isn't possible even on the most powerful PC and would probably require more tools to make it happen.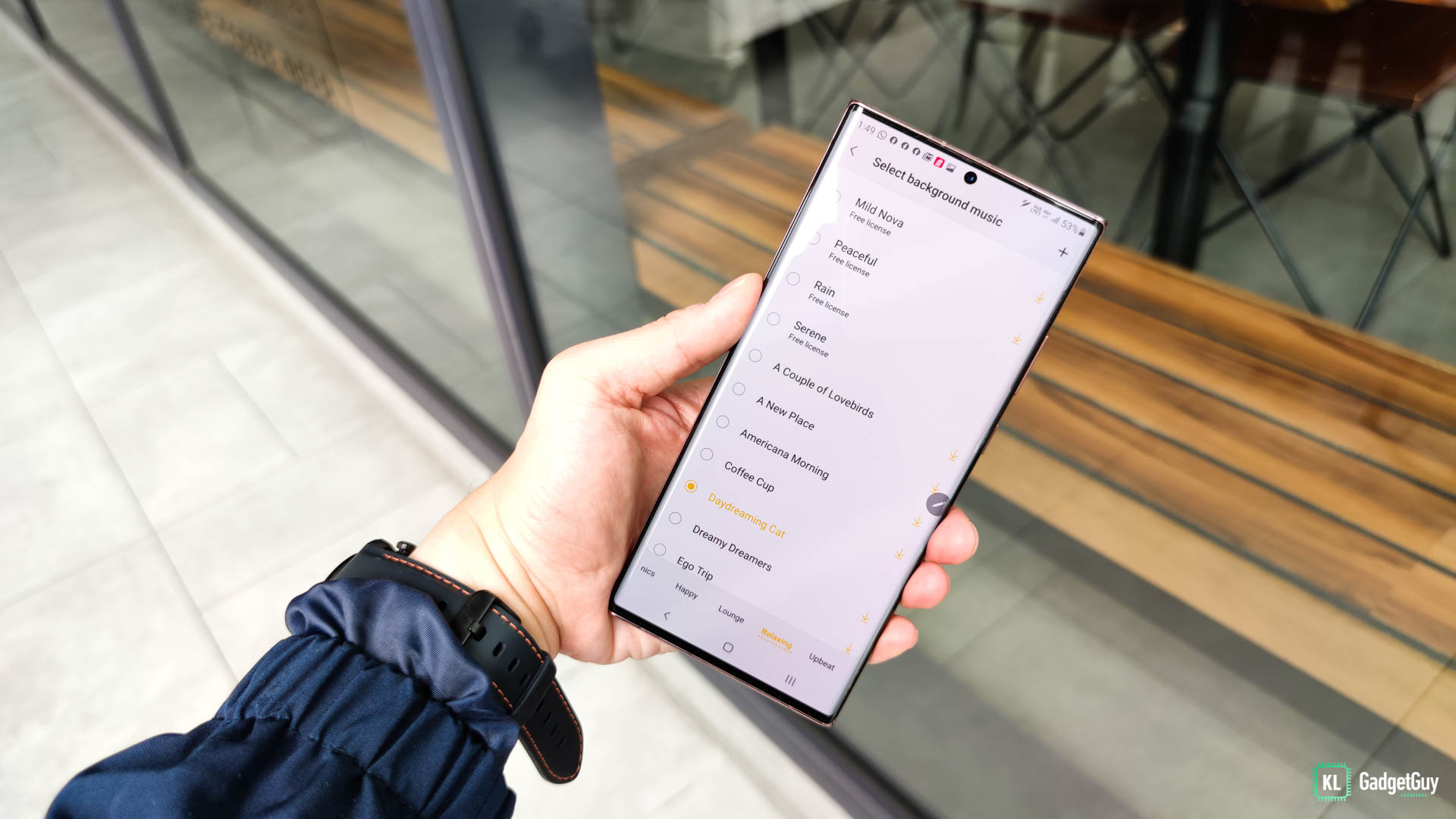 Want a good background music to go with your video? The Galaxy Note 20 Ultra 5G has got you covered with a comprehensive list of royalty free music in the video editor, now who says a great vlog or adventure video can't be done on the go?
Discover more of the Galaxy Note 20 Ultra 5G here.