Rejoice Apple fans, because the Apple One four-in-one subscription plan is now available in Malaysia! For the uninitiated, when you subscribe to Apple One, you get access to Apple Music, Apple tv+, Apple Arcade, and at least 50GB of iCloud storage.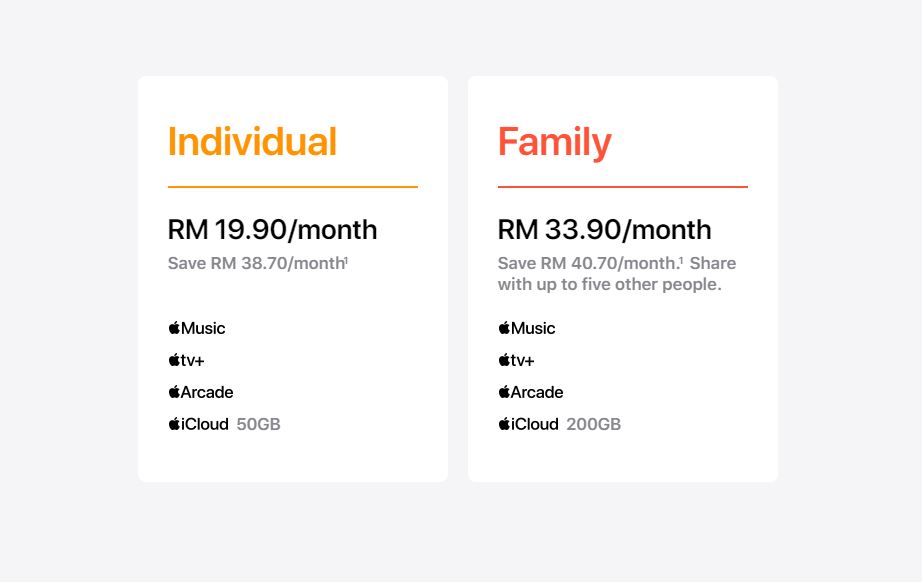 There are two bundles that you can choose from – Individual, which is priced from RM19.90 per month, and Family which is priced from RM33.90 per month, but gets you 200GB of iCloud storage instead. The Family plan can be shared with up to five people. 
Interestingly, Apple claims that you're getting quite the savings – the Individual plan lets you save up to RM38.70 per month while the Family saves you a whopping RM40.70 per month.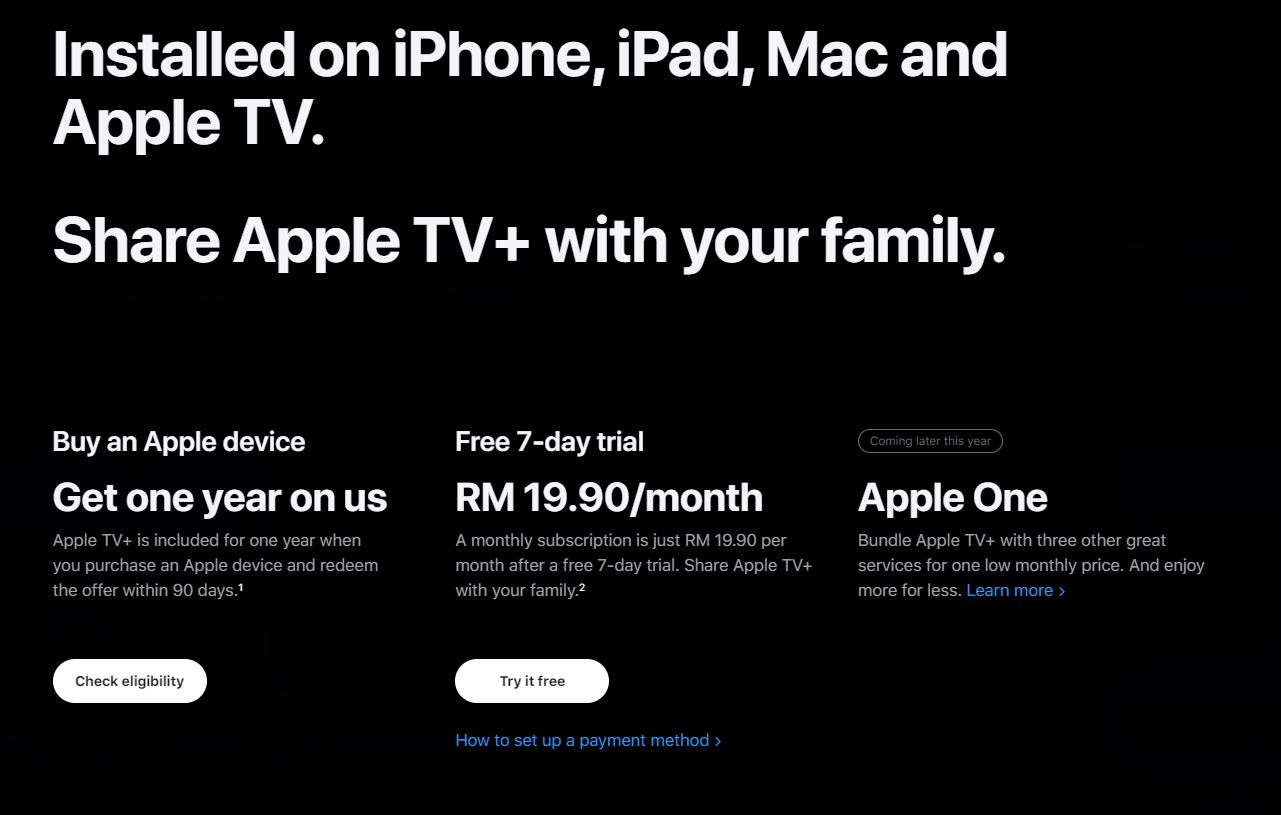 When you take into consideration that each subscription from the bundle can cost up to RM19.90 per month for one product, so Apple's claims seem justified.   
Visit Apple's website here to learn more about Apple One, and to sign up.