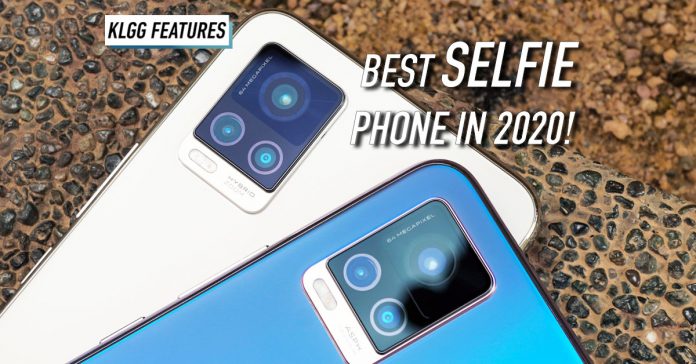 The best way to preserve our favourite moments is to capture them down in photos — that is exactly why many of us appreciate a smartphone with good cameras. But more often than not, we end up prioritising the rear cameras over the front cameras; this leads to great pictures when you're taking pictures of others and vice versa, but never when you're taking selfies. 
But times have changed; brands are now paying more attention to improving the front cameras as well. I've found myself enjoying most 32MP selfie lenses, but vivo recently came up with a 44MP camera on its V20 series that comes with eye autofocus and it has really helped in taking selfies. 
vivo V20 Pro comes with dual front selfie lens
Both the V20 and V20 Pro come with a 44MP front lens, but the V20 Pro has an extra 8MP super-wide angle lens.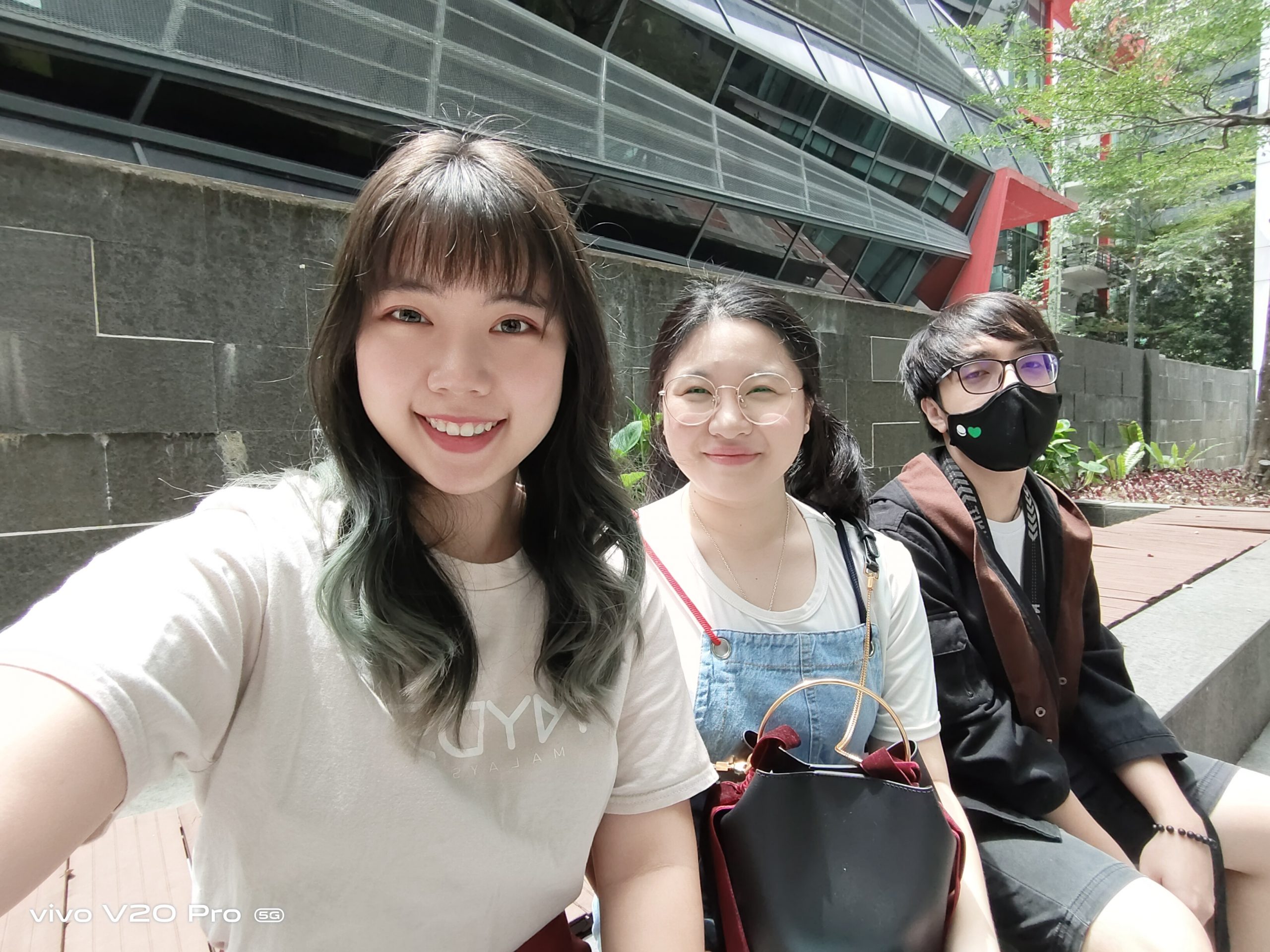 Not only does the V20 series phones offer clear selfies with sharp details, its eye autofocus feature also ensures your selfies are always on point even if you're using a selfie stick and putting it further away than usual. This also works with its 8MP super-wide angle lens, so you can take selfies with your friends on the go and not have to worry that any one of you or your peers are blurred out.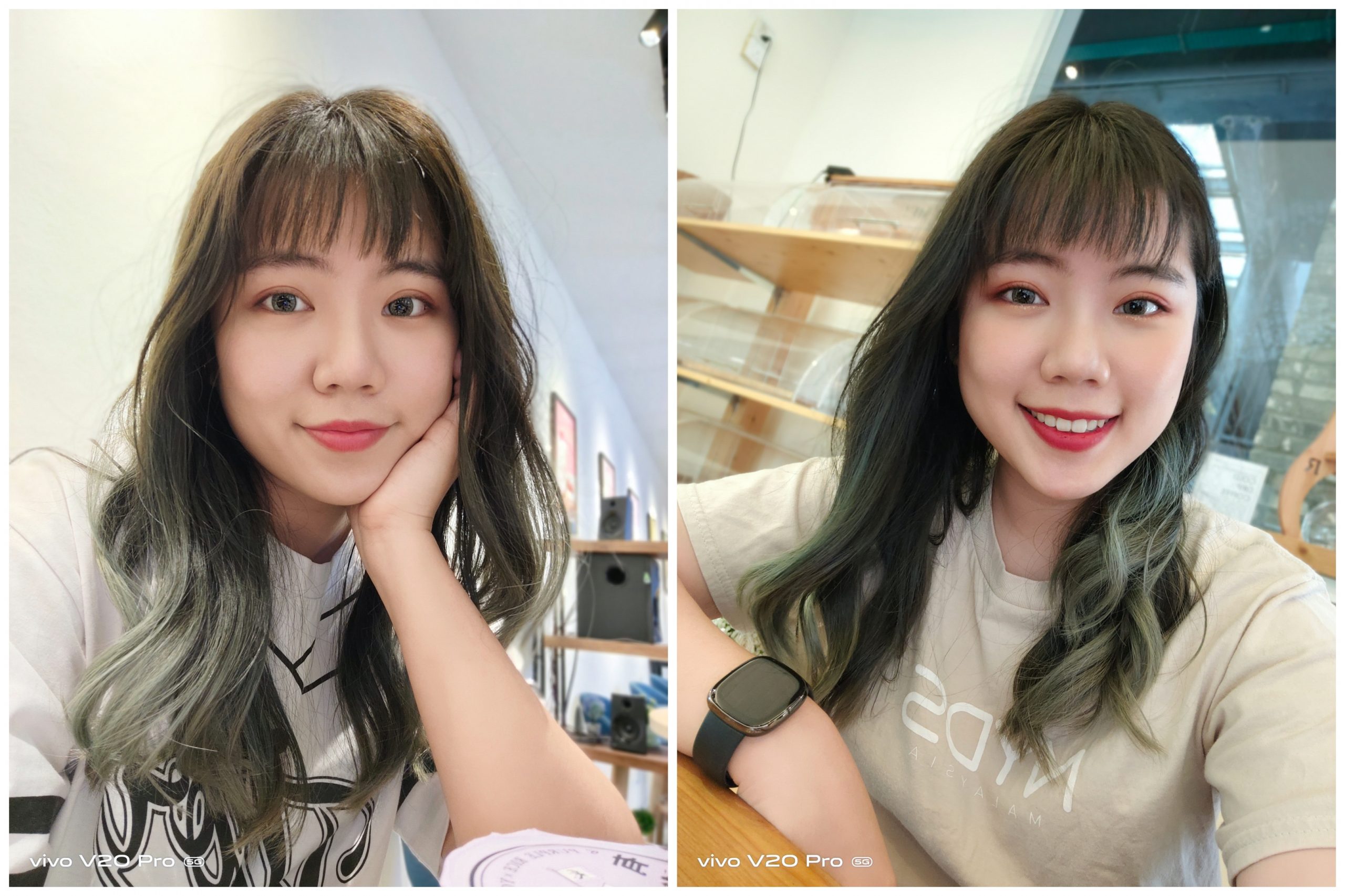 If you want to be the sole focus when it comes to taking selfies, you can use its Portrait mode that also comes with adjustable bokeh effects and intensity, filters and customisable beautification tools. If that isn't enough, there's also 'Posture',  a feature that suggests different poses and expressions to inspire you in your next photo. This has been super helpful for awkward people like me who don't know how to pose.
Dark environment is no longer an issue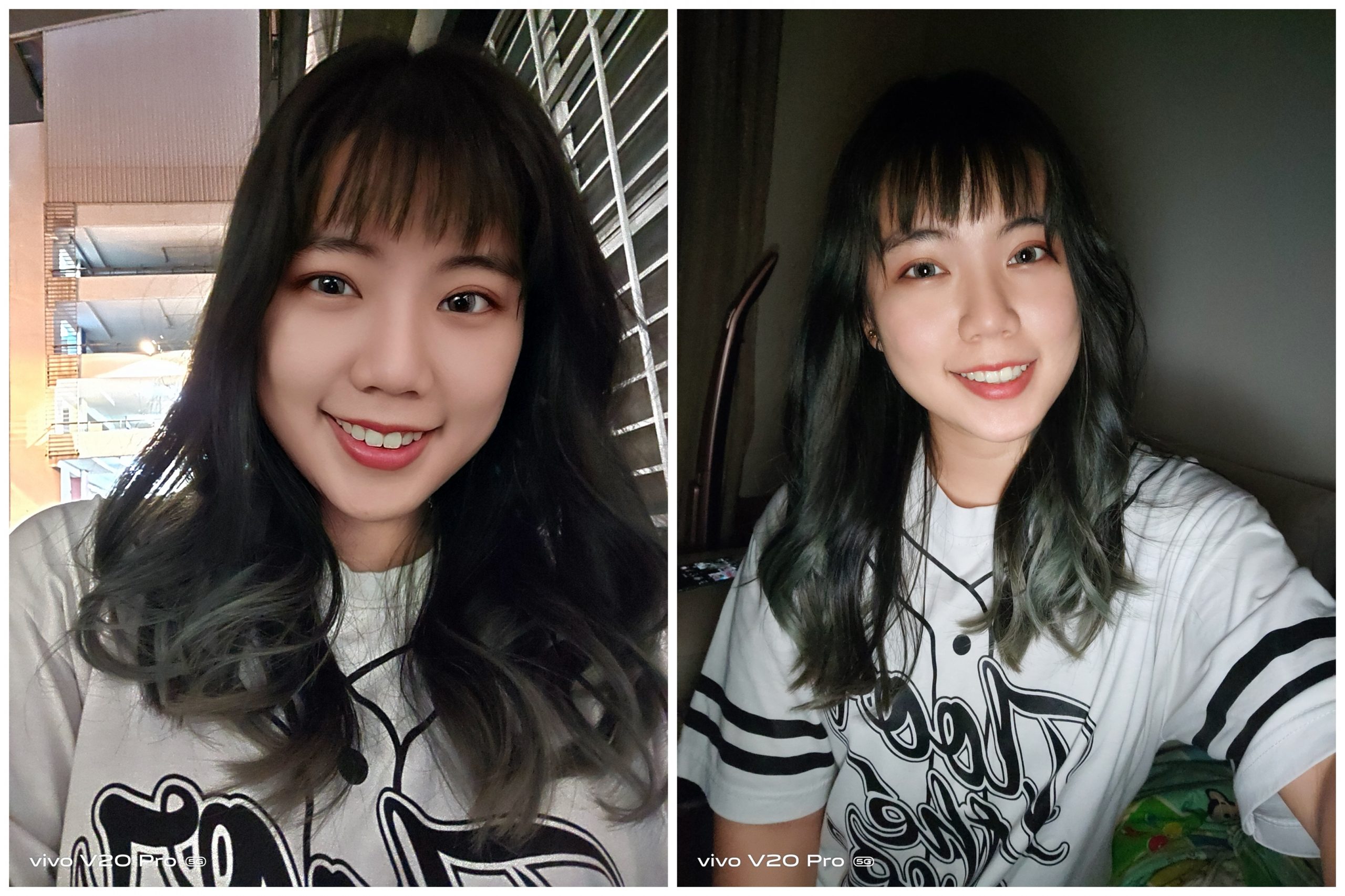 Good daytime selfies may be easy to achieve, but once it's night time, that's when it gets challenging. Nevertheless, the V20 series did not fail me. Here are some selfies taken with the V20 Pro during the night — even with all the lights off, the V20 Pro has no problem capturing a well-lit selfie due to its Selfie Softlight Band. Basically, the phone lights up and acts as a studio light to brighten up your selfies even in dim environments.
Get creative with double exposure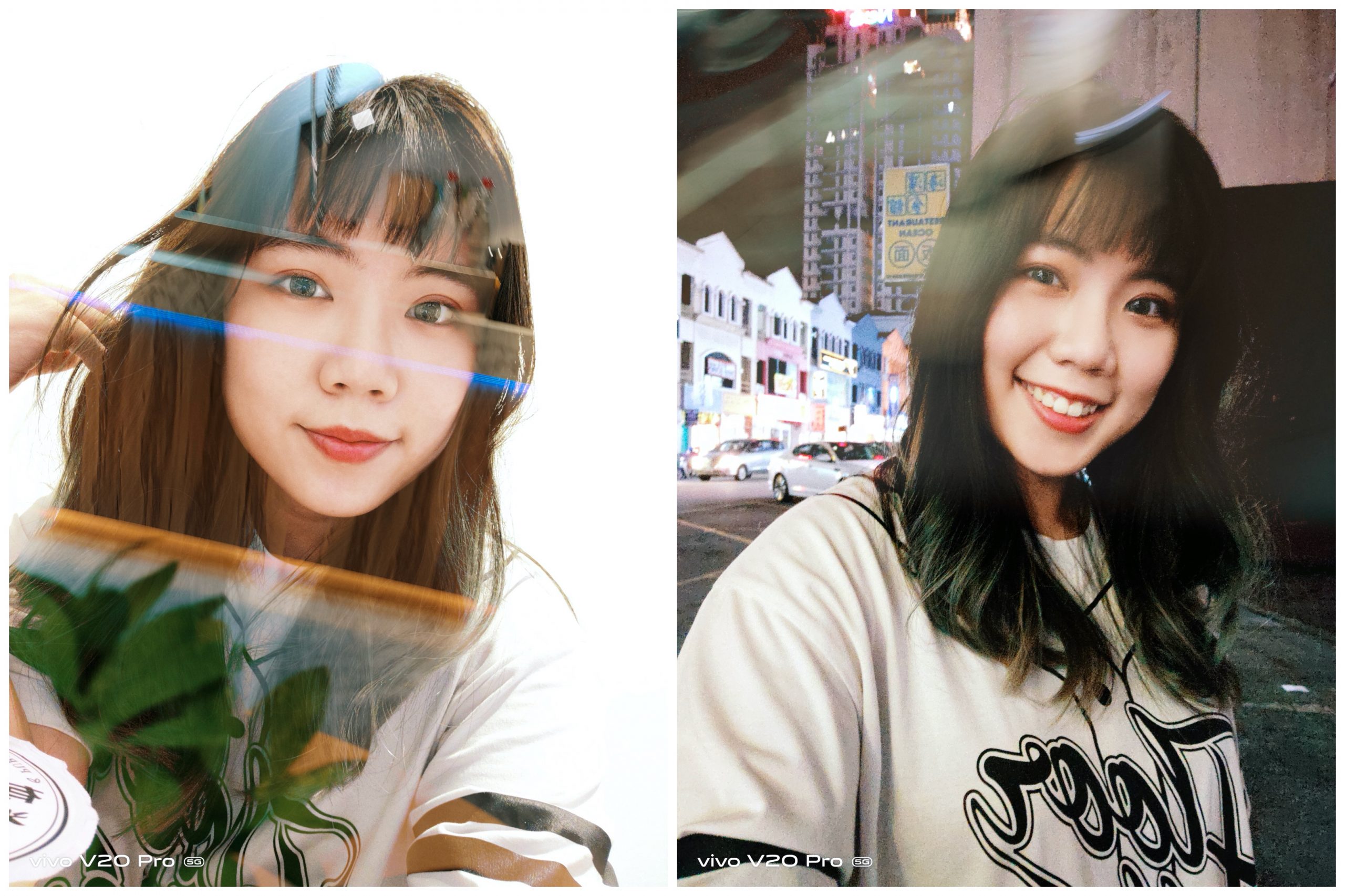 One mode that really caught my attention is this Double Exposure mode that can only be found when you tap on the 'More' tab on the V20 Pro. It's a simple way for you to take creative selfies by using both the front and rear cameras simultaneously. You just need to pick the right spot to take your picture and you'll end up with a nice picture that looks like it was edited by a professional.
44MP camera supports 4K recordings with Super Portrait Stabilisation
Another reason to get a good selfie camera smartphone is because it also gets you good videos. Shooting vlogs is much easier with the 44MP camera that is paired with vivo's Super Portrait Stabilisation. Even when you're walking on the streets, the phone is able to capture steady 4K footages, so you'll never need to depend on a high-end DSLR or an additional gimbal.
64MP triple camera setup to satisfy different needs
But again, both the front and rear cameras are important when it comes to smartphone photography. As for the V20 series, both devices feature a 64MP wide lens, an 8MP multi-function camera and a 2MP mono lens. What is a multi-function camera? Well, it's exactly what its name suggests – the 8MP lens is capable of taking super-wide angle shots while also functioning as a bokeh sensor and a super macro lens.
Tripod mode offer amazing lowlight photos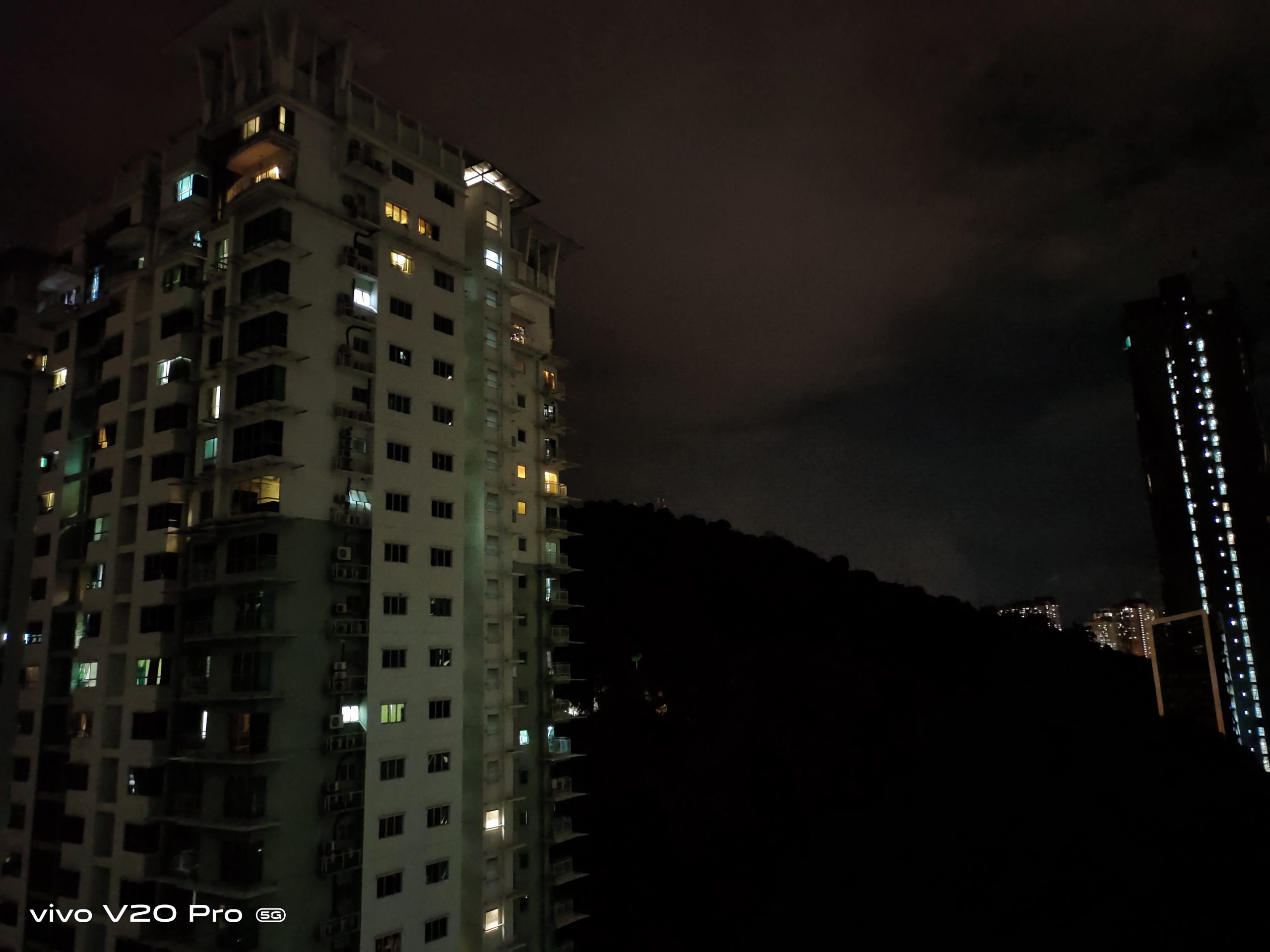 The V20 series also fares well when it comes to night photography. Apart from its night mode that can enhance the picture's brightness and details, vivo also has a Tripod Mode that requires you to use a tripod, obviously. What you'll get in the end is not only more well-lit photos, but also less noise and better colour production.
Live your Cyberpunk 2077 dream
If you're a fan of the Cyberpunk 2077 colour schemes, vivo's night mode also includes a specific filter for Cyberpunk fans to turn their photos to a similar theme as the game's colour palette.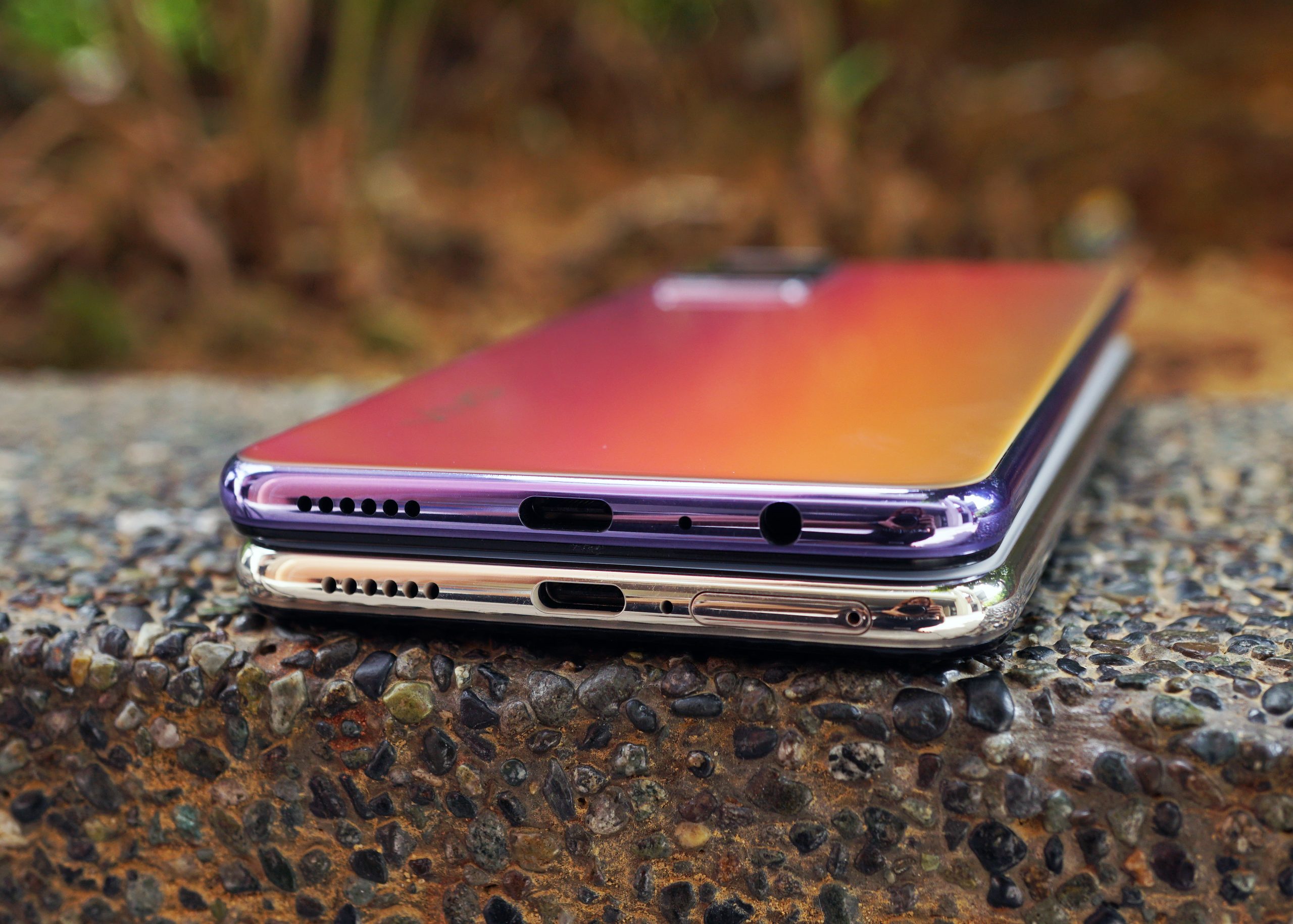 The vivo V series has always been one of the top when it comes to selfies, but the V20 series also earned another achievement – both phones are the lightest and thinnest of all models in the V series. The V20 weighs 171g and is 7.38mm thin, while the V20 Pro is lighter by 1g and thicker by 0.01mm. 
Excited to check out the V20 series? Visit vivo's official site to find out more.
This article is sponsored by vivo.