The Razer Blade gaming laptops and Razer X Chroma eGPUs are finally coming to Malaysia, and it's apparently because local Razer fans have been asking for it a lot – so today, we learn that persistence is key. 
Razer

 Blade 15 and Blade Pro 17

 
The Razer Blade 15 packs a 15.6-inch FHD or 4K panel with 100% sRGB colour output. You get an option of either a 144Hz panel or a 300Hz one too.  
Under the hood is up to a 10th-Gen Intel Core i7-10875H CPU and up to an NVIDIA GeForce RTX 2080 Super. The laptop comes with 16GB of DDR4 2933 MHz RAM and up to 1TB of storage via a M.2 PCIe NVMe SSD. 
 In terms of I/O ports, you get plenty by way of a Thunderbolt 3 USB C port, 1x USB-C 3.2 Gen 2, 2x USB 3.2 Gen 2 Type-A, and an HDMI 2.0B port. There's also an SD Card reader to boot. The base model has less but comes with a Gigabit Ethernet port.  
The laptop comes with a glass touchpad and up to a per-key RGB Razer Chroma keyboard. The top-specced Razer Blade 15 has an 80Wh battery, while the base model has a 65W battery. 
The Razer Blade Pro 17 is similar bar the fact that it has a larger 17-inch form factor. The laptop's larger size also means more room for storage upgrades, which lets you pack up to 2TBs of PCIe NVMe or SATA SSD storage. You can also upgrade the RAM up to 64GB with Intel XMP support. 
The laptop also has a massive 70Wh battery with a 230W power adapter. When it comes to I/O ports, both the base and top-specced models have the same array – 3x USB 3.2 Gen2 Type-A, 2x USB 3.2 Gen 2 Type-C, 1x Thunderbolt 3, 1x RJ45 port, 1x HDMI 2.0b, 1x SD Card Reader.  
The Razer Blade 15 is priced from RM8,999, while the Razer Blade 17 is priced from RM12,499 – both will be available via Razer's Lazada and Shopee.  
Razer Core X Chroma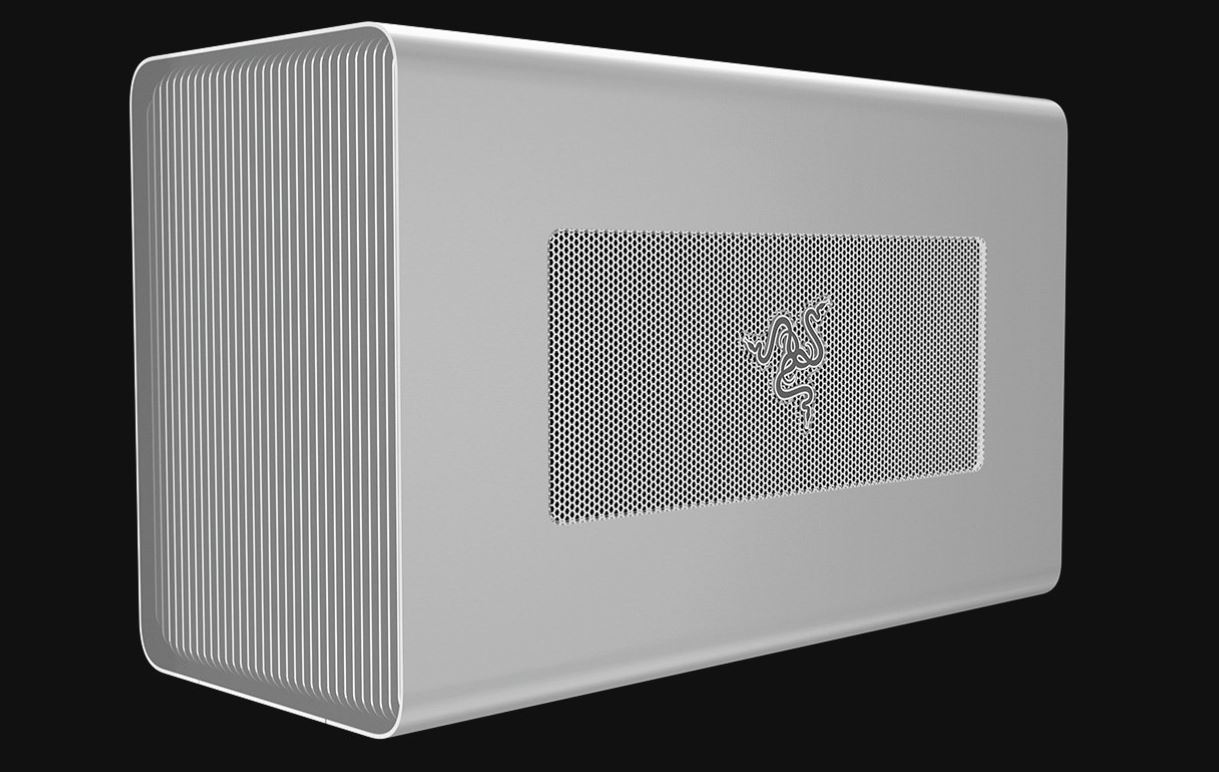 If you've a Thunderbolt-enabled laptop and need a boost in the graphics department, Razer is also bringing to Malaysia the Core X Chroma external GPU (eGPU) that lets you install NVIDIA and AMD Radeon graphics cards in a separate enclosure can be connected to your laptop or MacBook. 
The Core X Chroma also comes with its own 700W power supply, and set of USB ports, ethernet port, and RGB lighting.  
You can get the system from just RM1,999 and will also be available via Razer's Lazada and Shopee pages.