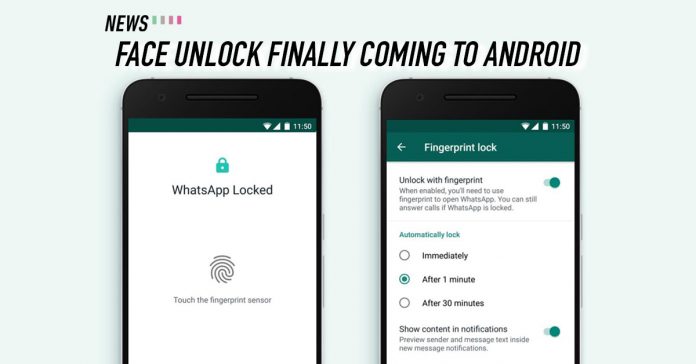 While iOS users are already enjoying the face unlock feature on WhatsApp, the messaging app is only introducing it to Android users. 
Face unlock finally coming to Android users
WhatsApp has previously introduced fingerprint unlock as an extra step to protect your WhatsApp conversations, but it's not surprising that some would rather use face unlock instead. What was made available to iOS users months ago is now finally going to be brought over to Android users too.
Join group calls later
That being said, the new feature will not be replacing other authentication methods — it'll be an addition to the existing ones. There's also another update that will be coming in which WhatsApp will allow users to join group calls that they've initially missed.
As of now, WhatsApp hasn't confirmed or announced any dates for the upcoming features.