It's been a while since we've had a budget laptop roll through our doors – the last time we had something of the sort was the HONOR MagicBook 14 that was launched a few months ago; I thoroughly enjoyed that especially since it costs only RM2,299. 
The new ASUS VivoBook 14, aims to replicate that but it does more damage to the wallet with an RM2,899 price tag, it's hard to recommend. 
Design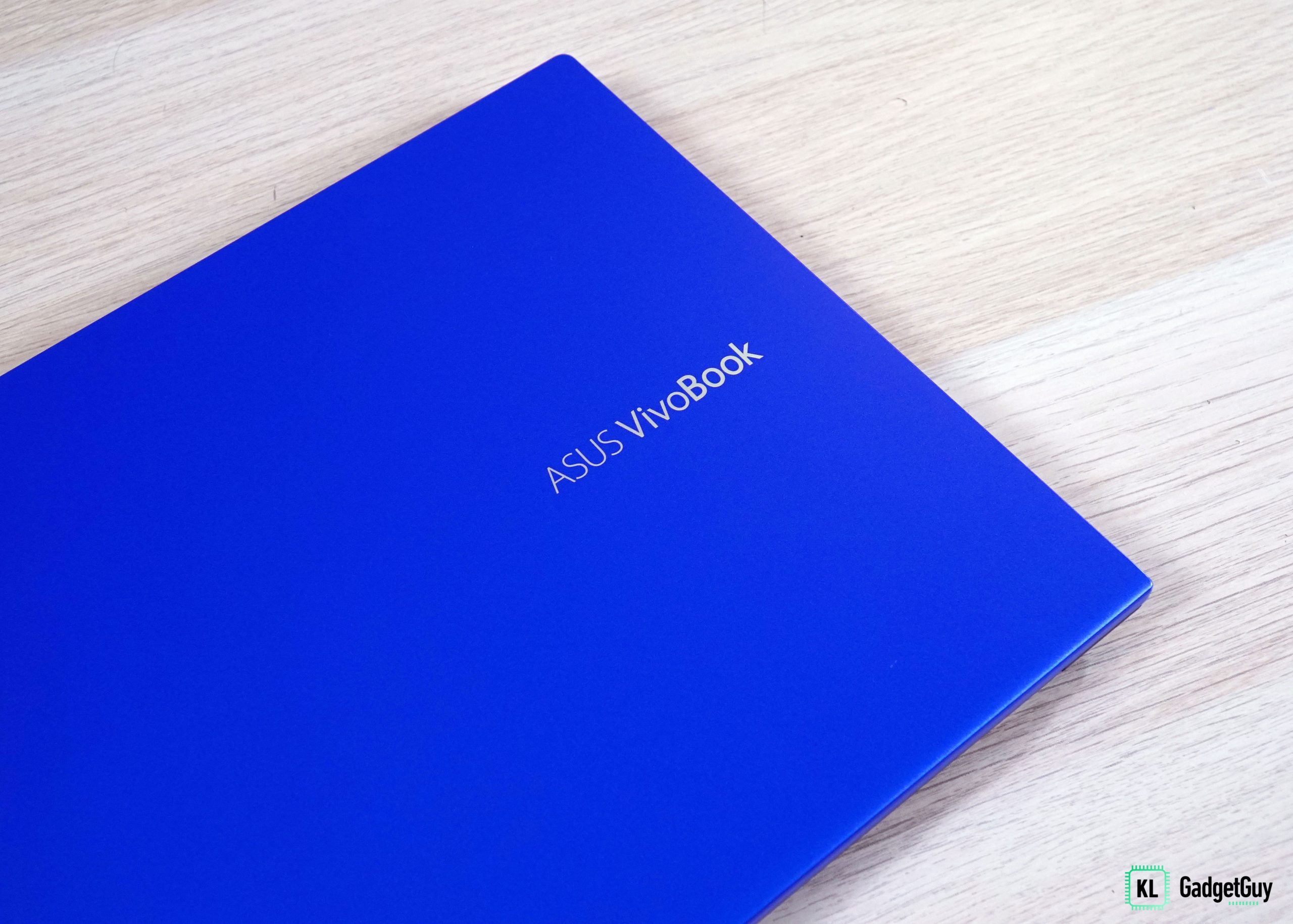 That's not to say it doesn't get anything right – in fact, it doesn't do a lot wrong. Take the design for example – it's got a rather sleek build with an all-plastic finish that surprisingly feels good. Mine came with the Cobalt Blue cover finish which was refreshing to see and use, considering how long I've been stuck with an all-silver Dell for the longest time. 
Its impressive aesthetics are also practical as ASUS claims the VivoBook 14 to be the smallest 14-inch notebook in the world – I can't confirm that with aplomb but I can tell that it feels light in the backpack – it weighs just 1.4KGs but it doesn't feel like anything at all; toss in the charging adapter and then you might feel a tug on shoulders but not enough to feel burdensome.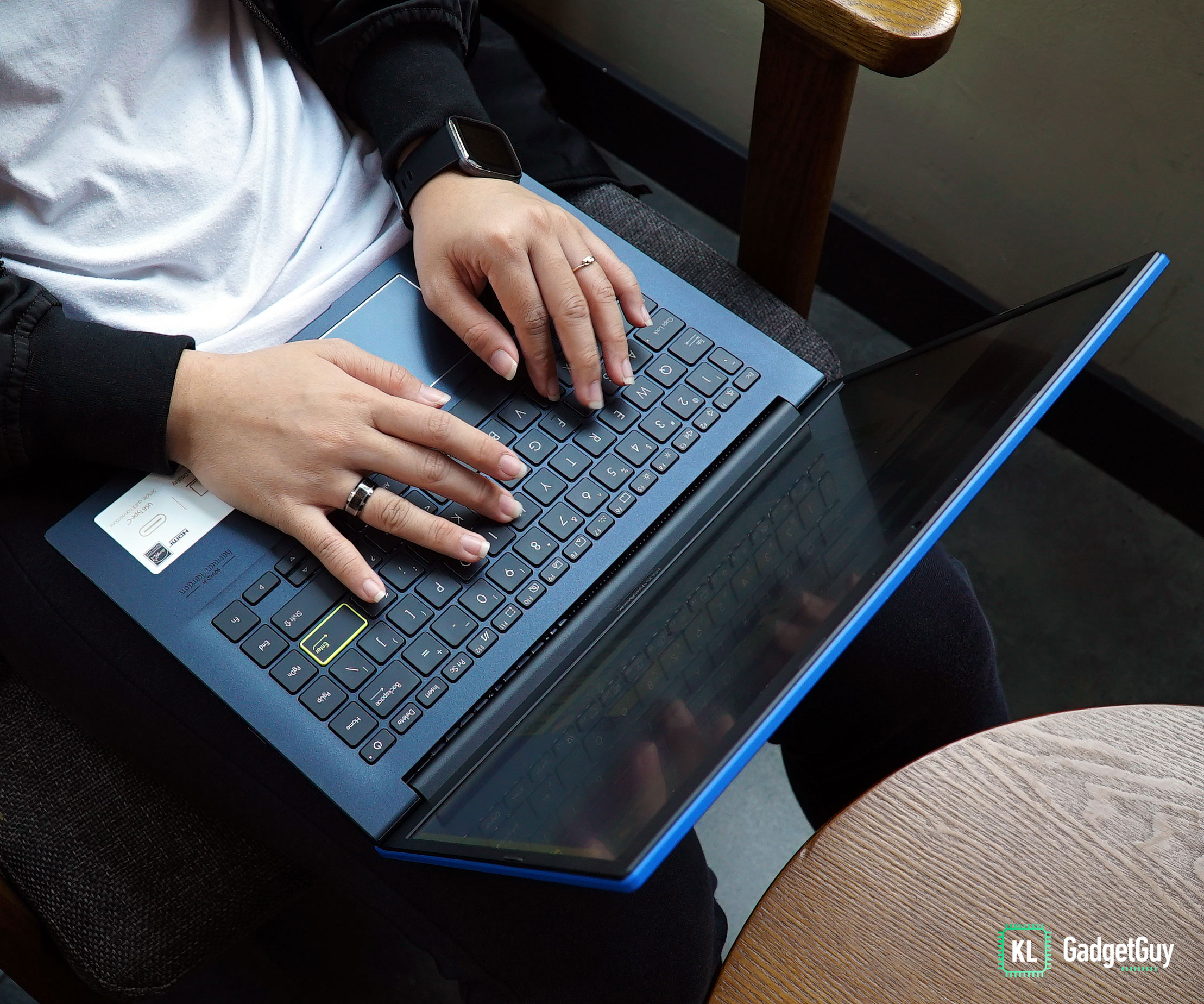 Lift up the cover and you'll be greeted with a good-looking keyboard as well – it's backlit in white and the enter key is accented with lime-green borders that add a little bit of flair to the otherwise beige chassis. While we're here, let's talk about its keyboard – like any good chiclet keyboard, it's got a good mix of tactile and mushiness that helps you type accurately while staying dead silent. It's also got an easy-to-use trackpad that houses a fingerprint scanner that works as advertised. 
It's not all roses however as I absolutely detest ASUS' decision to put the home key on the right side of the board, next to the backspace; I've lost count of how many times I've eliminated entire rows of text when I end up hitting the home key and backspace at the same time. it introduces paranoia into a task that's second nature like pressing the backspace key. 
Display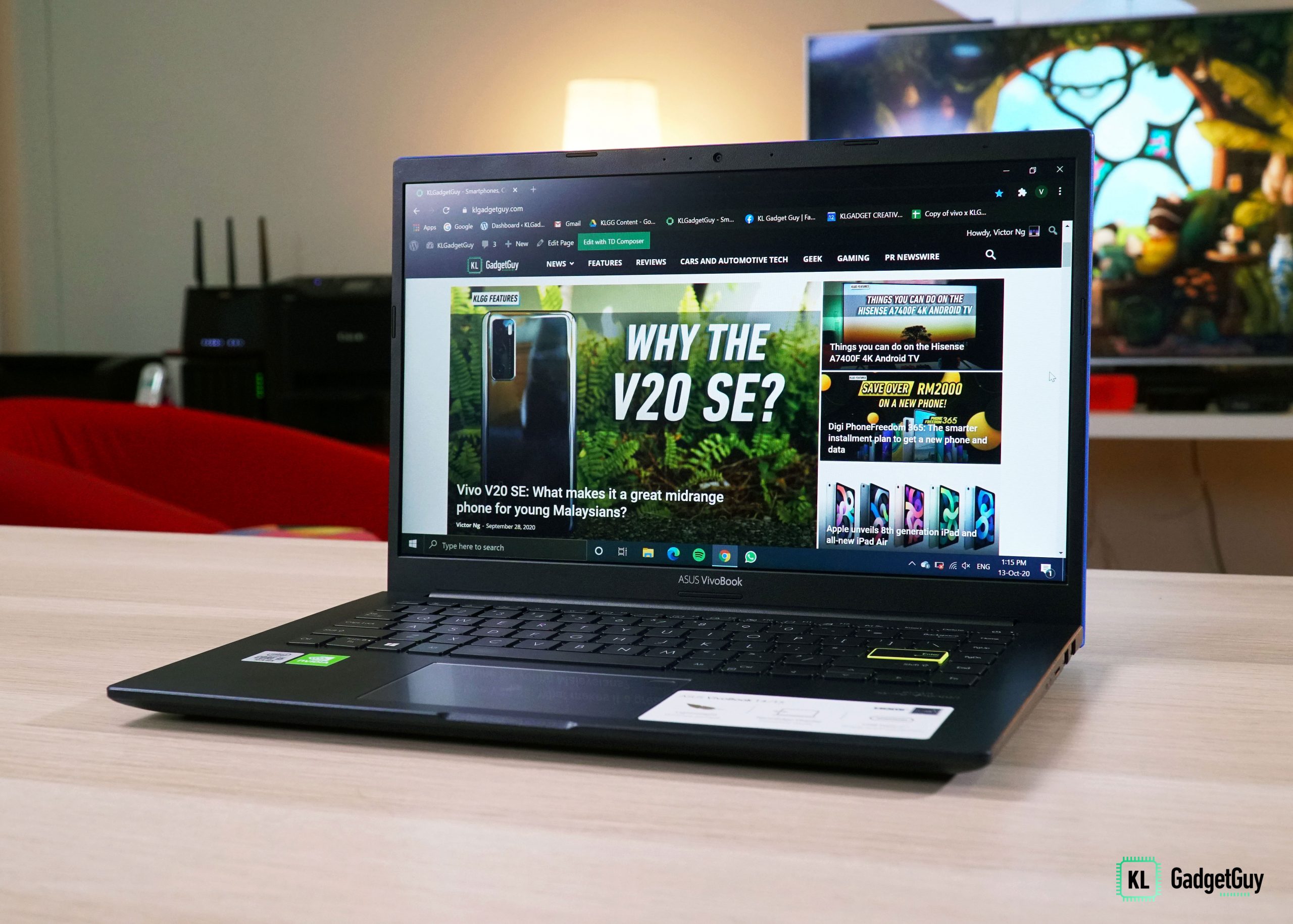 Another pain point for me with this laptop is its 14-inch TN panel – although it pushes a 1080p resolution, the colours are washed out and viewing angles are horrid; to be fair, I am used to the vibrant IPS panel of my Dell Inspirion 13 which costs almost double the VivoBook 14.  
Still, this laptop is mostly geared towards college kids who'll likely be binging Netflix for a large portion of their downtime – and I think the display just isn't up to par. 
Audio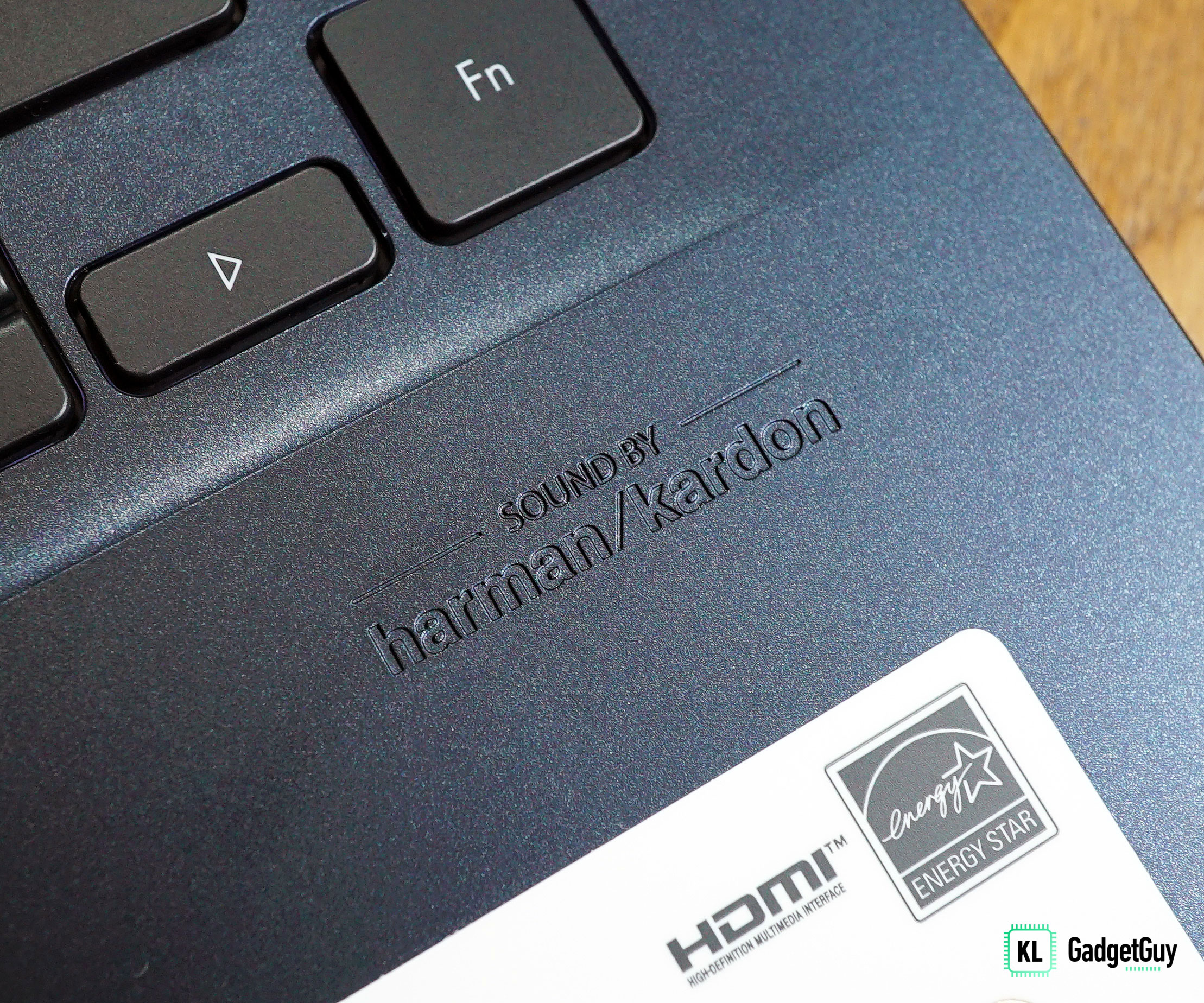 But what is good are the bottom-firing speakers that are Harman Kardon-certified. Audio rings out clearly with crisp highs and a full bass; the speakers also don't crackle at high volumes, which is great.  
I/O Ports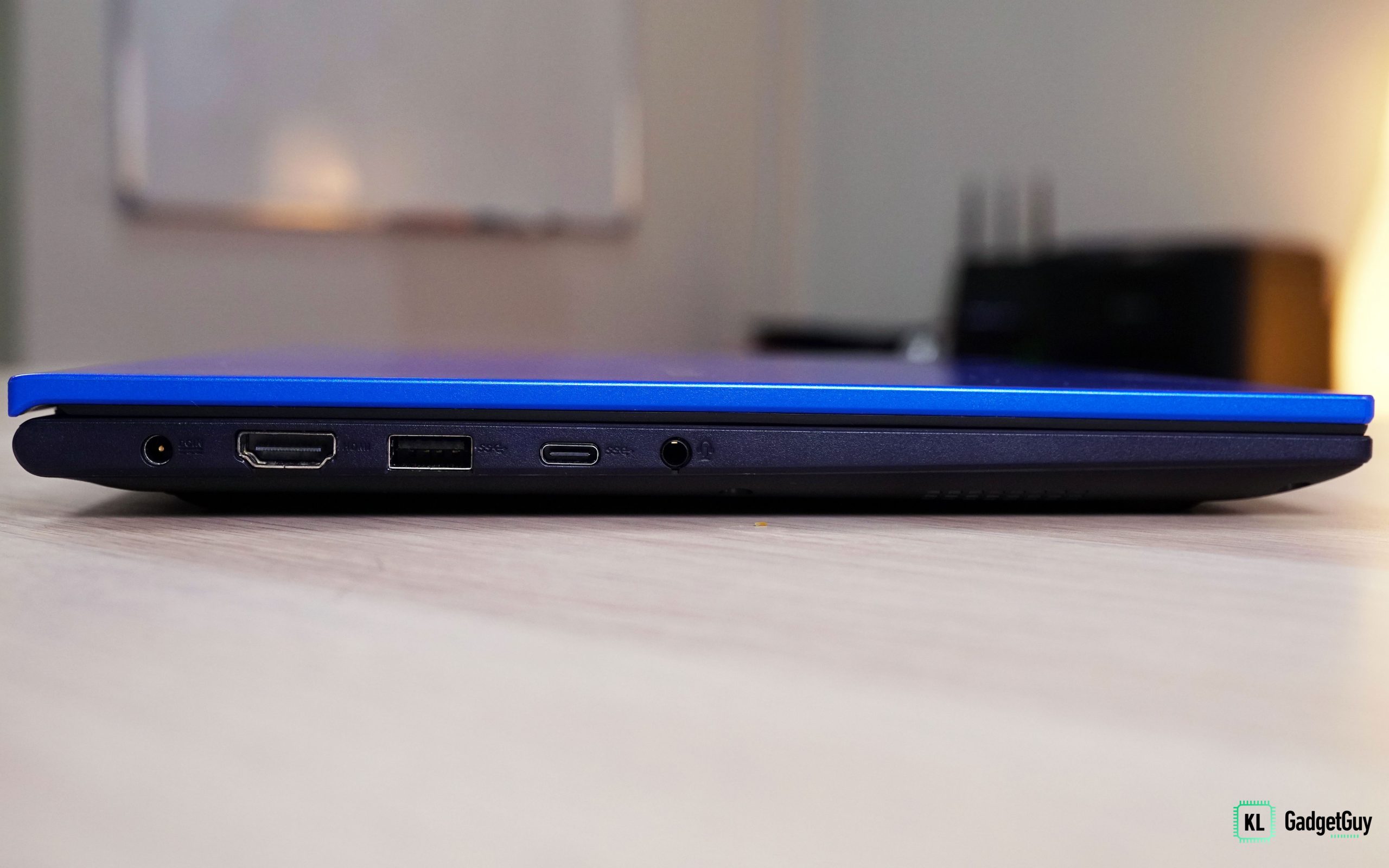 For connectivity, you get Wi-Fi 6 support, but it doesn't have an ethernet port. What you do have is 1x USB 3.2 Gen1 Type-A, 1x USB 3.2 Gen1 Type-C, 2x USB 2.0, 1x HDMI 1.4, and 1x MicroSD card reader. There's also a headphone jack too. 
Specs & Performance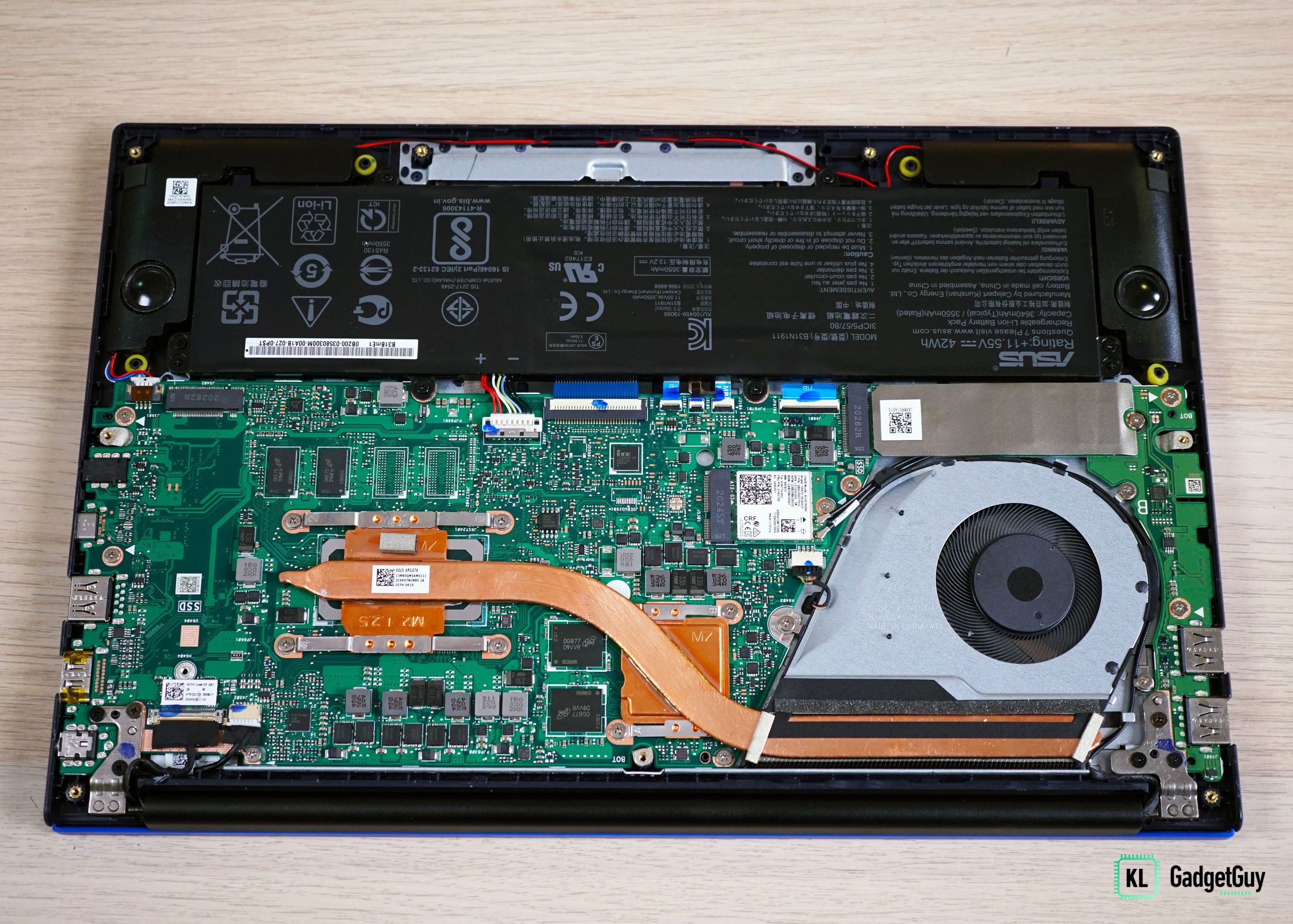 Moving to its internals, it's got a capable Intel Core i5-10210U CPU clocked at 1.6GHz, and an NVIDIA GeForce MX330 GPU with 2GB of VRAM. Unfortunately, the 4GB of DDR4 2,666MHz soldered RAM struggles to keep up with the kind of multi-tasking a writer such as myself demands. It's not capable of loading in multiple tabs fast enough and there's no room to upgrade your memory either, which is the worst part.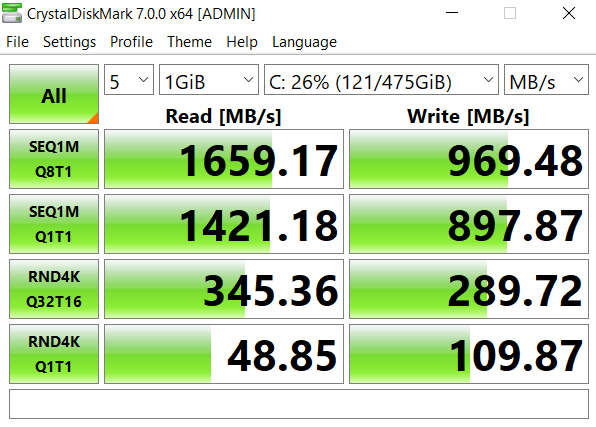 It has a 512GB Intel 660p PCIe SSD that scores around 1,659Mb/s and 969Mb/s sequential read and write sequential speeds which is unsurprising.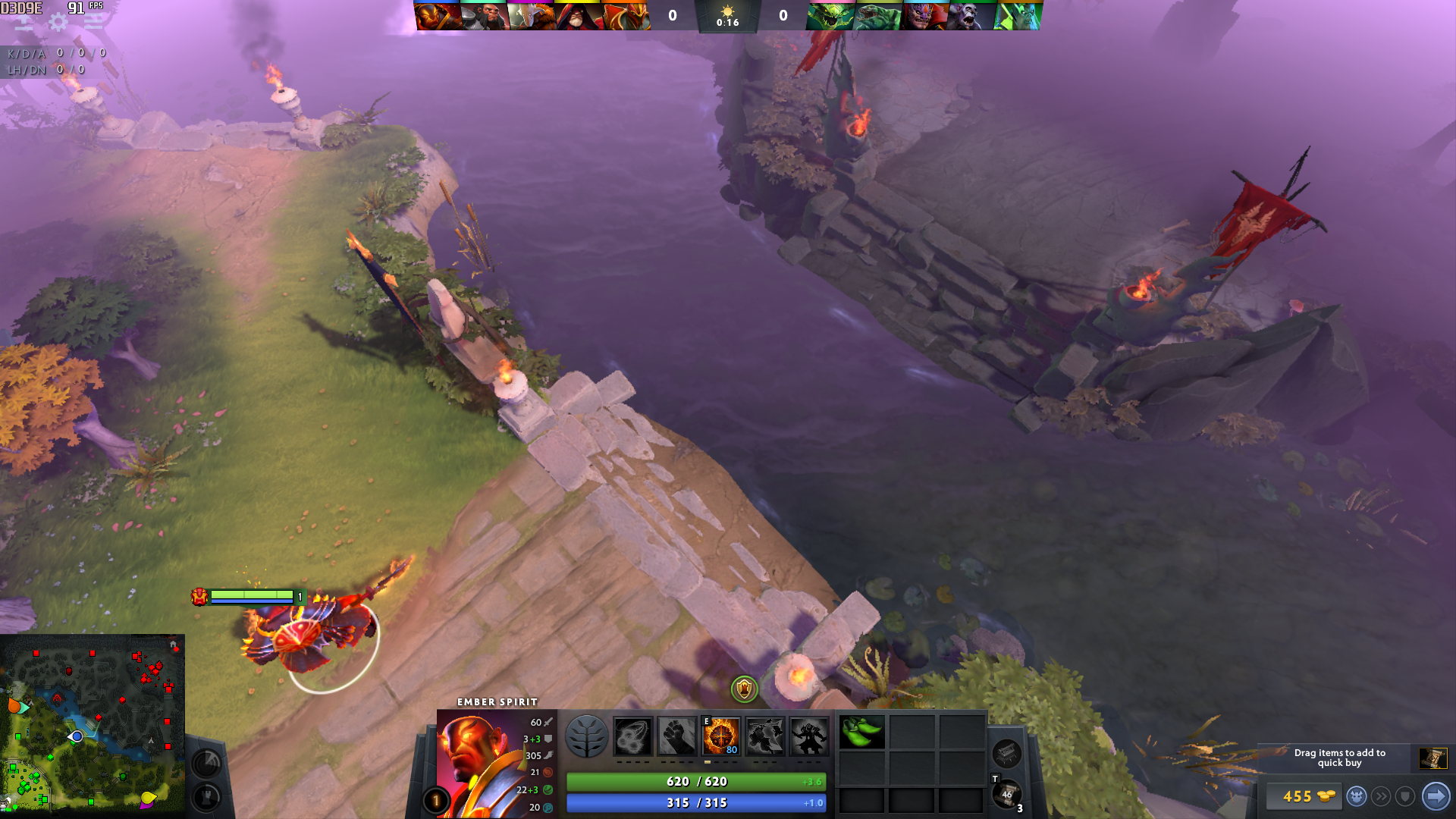 When it comes to gaming, it handles DOTA 2 at 1080p medium graphics at around 50 FPS when there's action. For a smoother experience, you'll want to dip the resolution down to 1600×900 which should give you a smoother experience.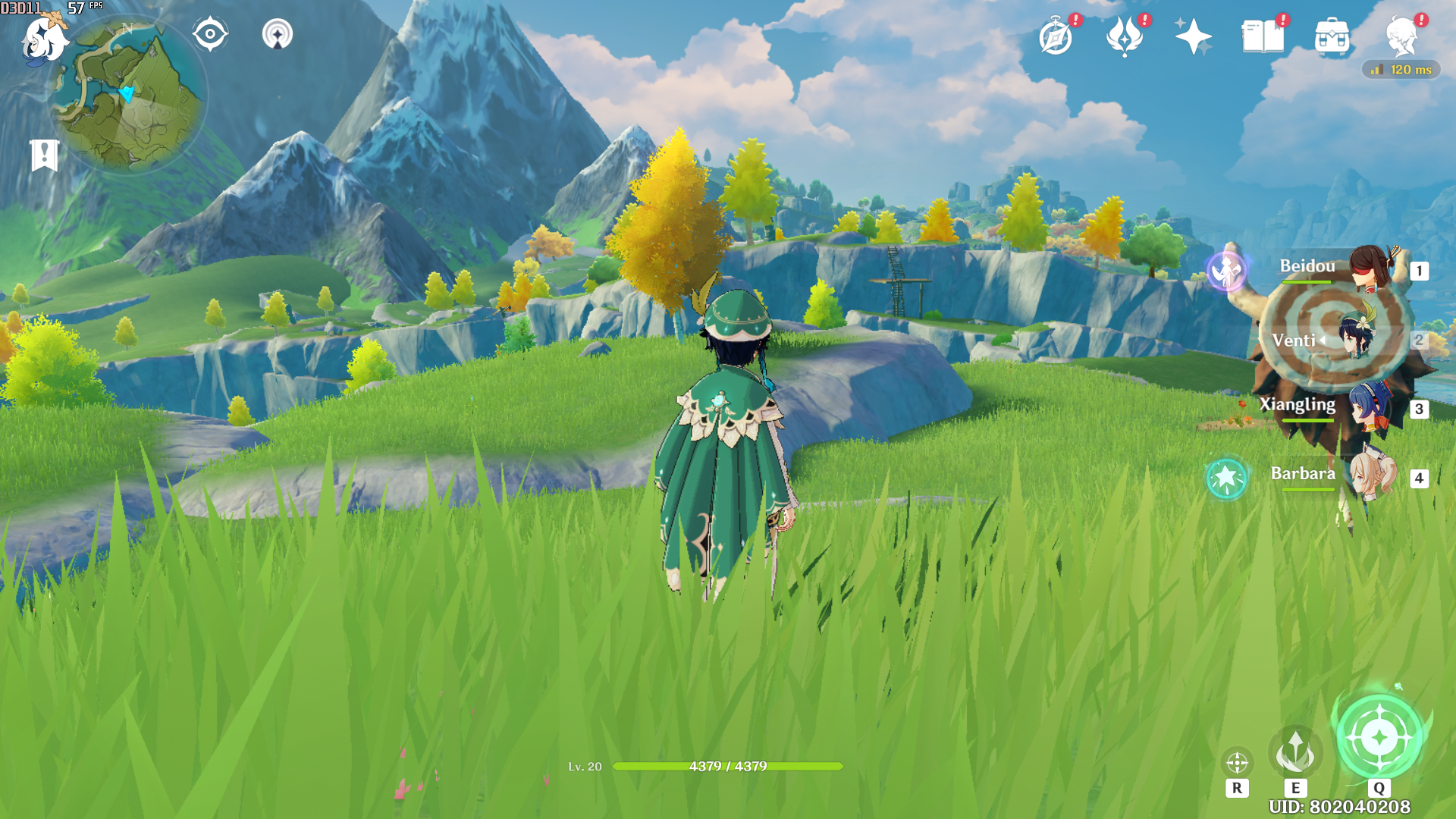 The next game on the list is Genshin Impact because it's all the rage and free to play – but unfortunately, the laptop struggles to run the game at a steady FPS at 1080p, low graphics. The game fluctuates between 30 FPS and 50 FPS, and is generally unpleasant for a fast-paced title such as Genshin (during combat I mean). You'll need to once again bump the resolution down to 1600×900, but you won't get exclusive full screen to work – which is something the developers should look to address.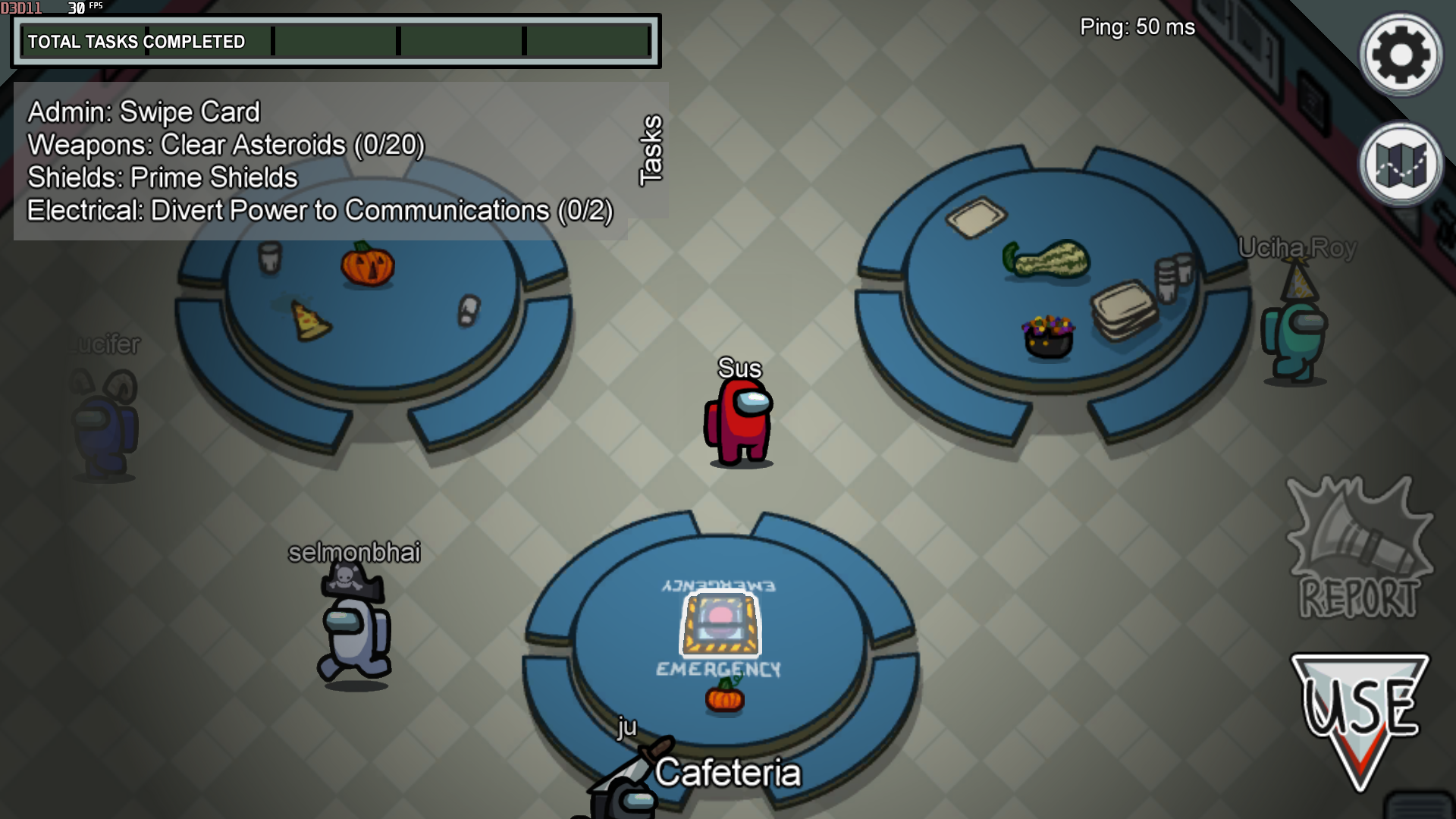 Just for fun, I also decided to test out Among Us – and as expected, the game runs fine; which isn't saying much; but hey, college kids will be glad to know you can at least go nuts on this title should they get bored.  
A plus point for the laptop is that it stays relatively cool under heavy load; but the fans can be quite loud, but I suppose that's a necessary evil.
Battery life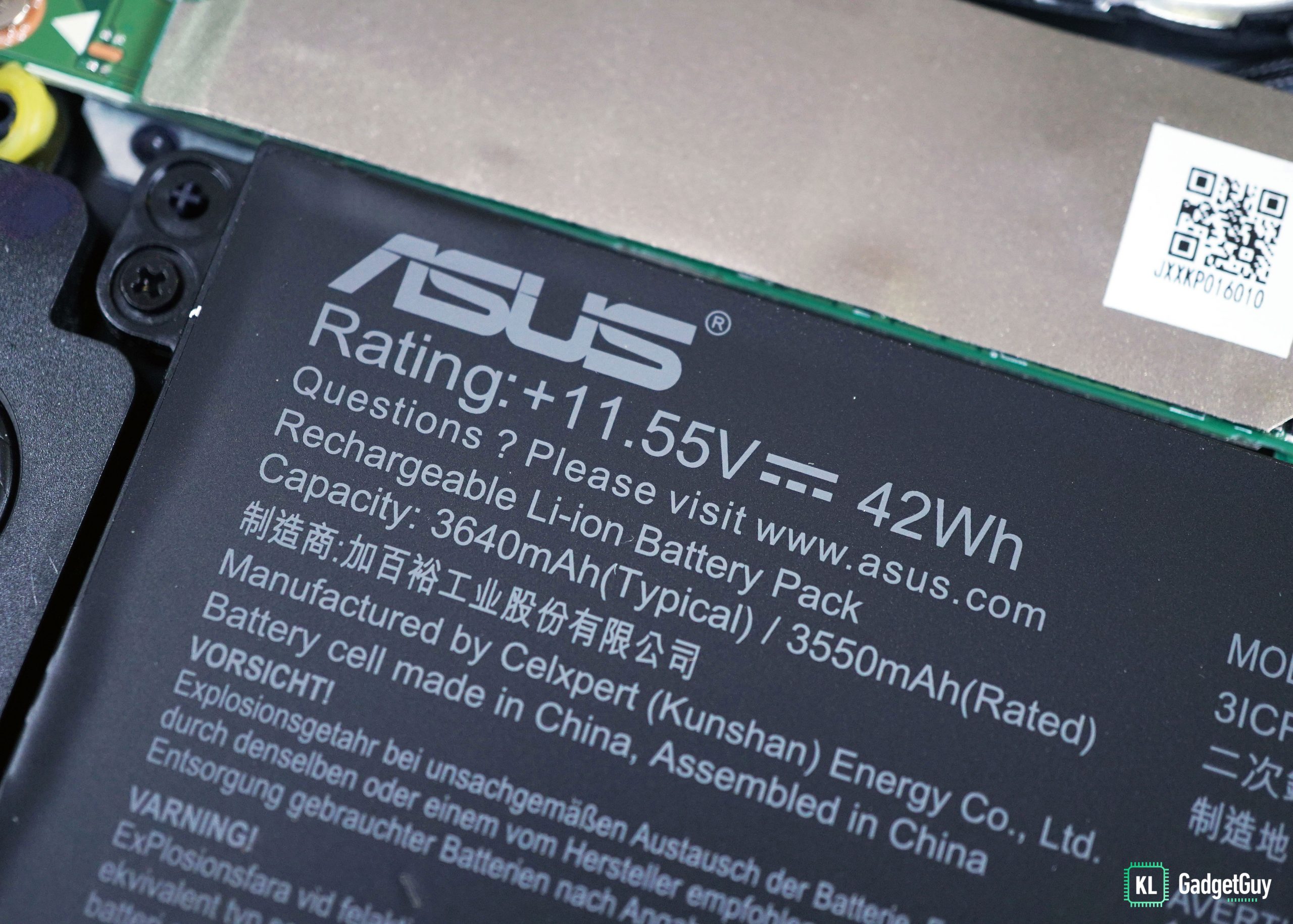 When it comes to battery life, I'm happy to report that it's one of the VivoBook 14's best features as I've gotten a comfy 7 hours of productivity work on this machine. If you keep the power at maximum performance, you'd be looking at around 6 hours of battery life, which is still pretty good – but then again, you're not really going to be doing a lot of recourse-intensive work on this laptop anyways. 
Verdict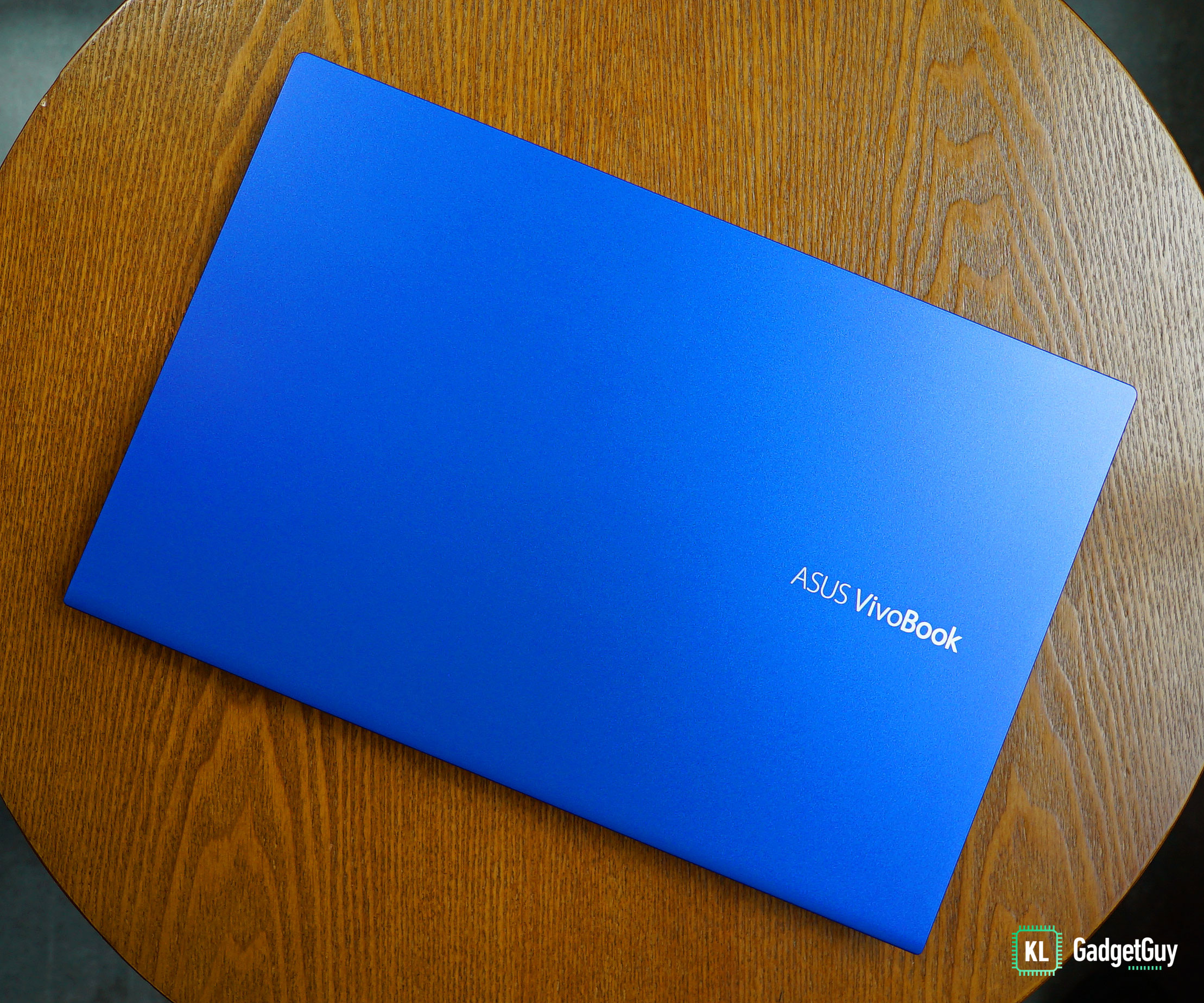 For RM2,899, the ASUS VivoBook 14 does a lot well, particularly in the battery department; unfortunately, its low RAM capacity holds back what the laptop could be capable off with its Intel Core i5-10210U CPU and NVIDIA MX330 GPU. Perhaps for a more well-rounded alternative, I'd say go for the HONOR MagicBook 14, which is cheaper at RM2,299 while offering 8GB RAM, and a capable AMD Ryzen 5 3500U. 
On the other hand, if you need something great to type on, is super lightweight, has great audio, plus support for Wi-Fi 6 – the VivoBook 14 is a good pick. Visit ASUS's website here to learn more purchase the laptop.
The Good
Lightweight build
Splendid battery life
Comfortable temps under load
Great speakers
Decent keyboard for writers
The Not so Good
Subpar display
Limited RAM and upgradability