If you have always wanted a premium home entertainment experience at your home, chances are you might have come across OLED TVs, which usually offer superior contrast and colors than usual backlit LED TVs, however these TVs usually aren't usually affordable and don't necessarily offer the best set of features, this is why Hisense has set out to make the ULED TV that's superior than most TVs of the same price range, which the latest U800QF ULED TV series blew our minds with its ULTRA impressive set of features.
Ultra Vivid Colors and Brightness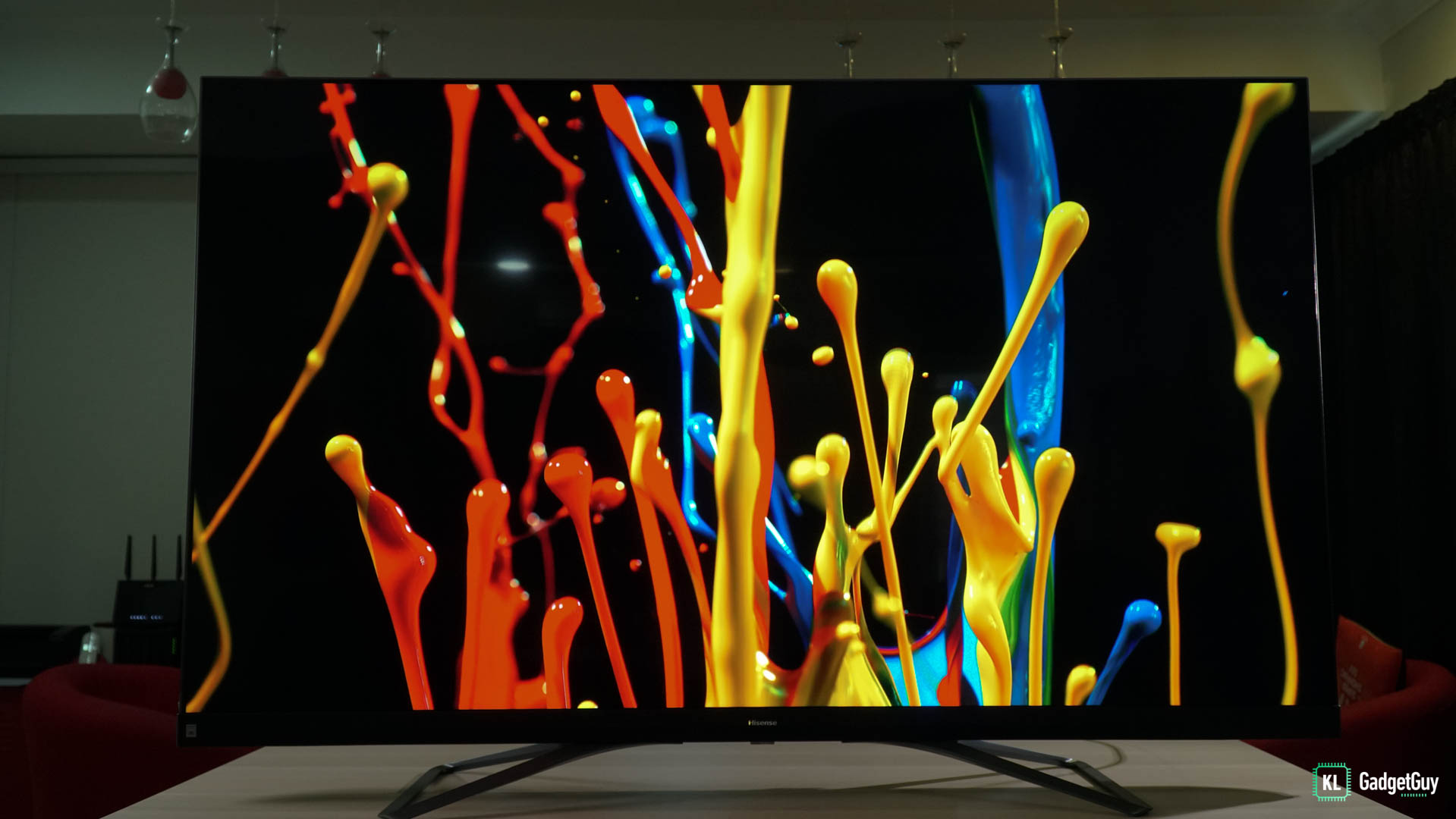 Play any 4K content on the 65-inch U800QF ULED TV, you will be left in awe with its ultra vivid display panel that shows over 1 billion colors with quantum dot technology that delivers better brightness levels than OLED TVs in brightly lit environments, this means even if harsh sunlight shines into your living room you will still be able to watch your TV as usual without worrying about reflections and color shifts.
With the U800QF's amazing brightness level and 180 local dimming zones, the TV supports the Dolby Vision HDR standard where it takes advantages of the technology to show better HDR content, you can expect it to intelligently adjusting brightness while naturally enhancing colors in real-time as your content plays on, the dimming zones will ensure that contrast and blacks are properly presented.
Ultra Smooth Motion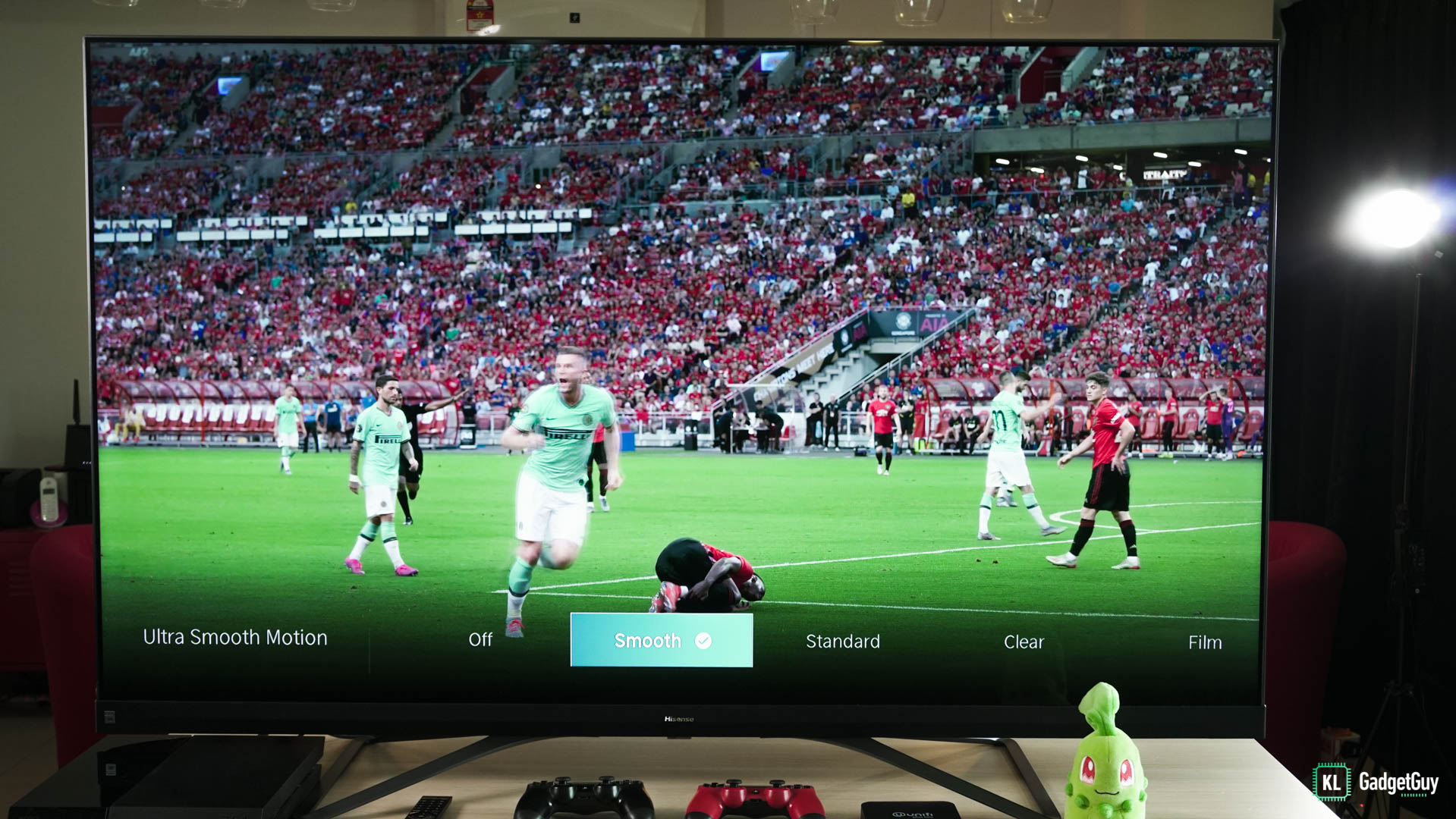 Watching your favorite sports show is smoother and blur-free with the MEMC (Motion Estimation and Motion Compensation) function, this motion smoothing technique is achieved by using a smart algorithm that analyses the image in real-time and intelligently smoothing it, this prevents nauseating moments when the action happens too fast which you will usually experience on some other TVs.
VIDAA Smart OS – The simple yet functional operating system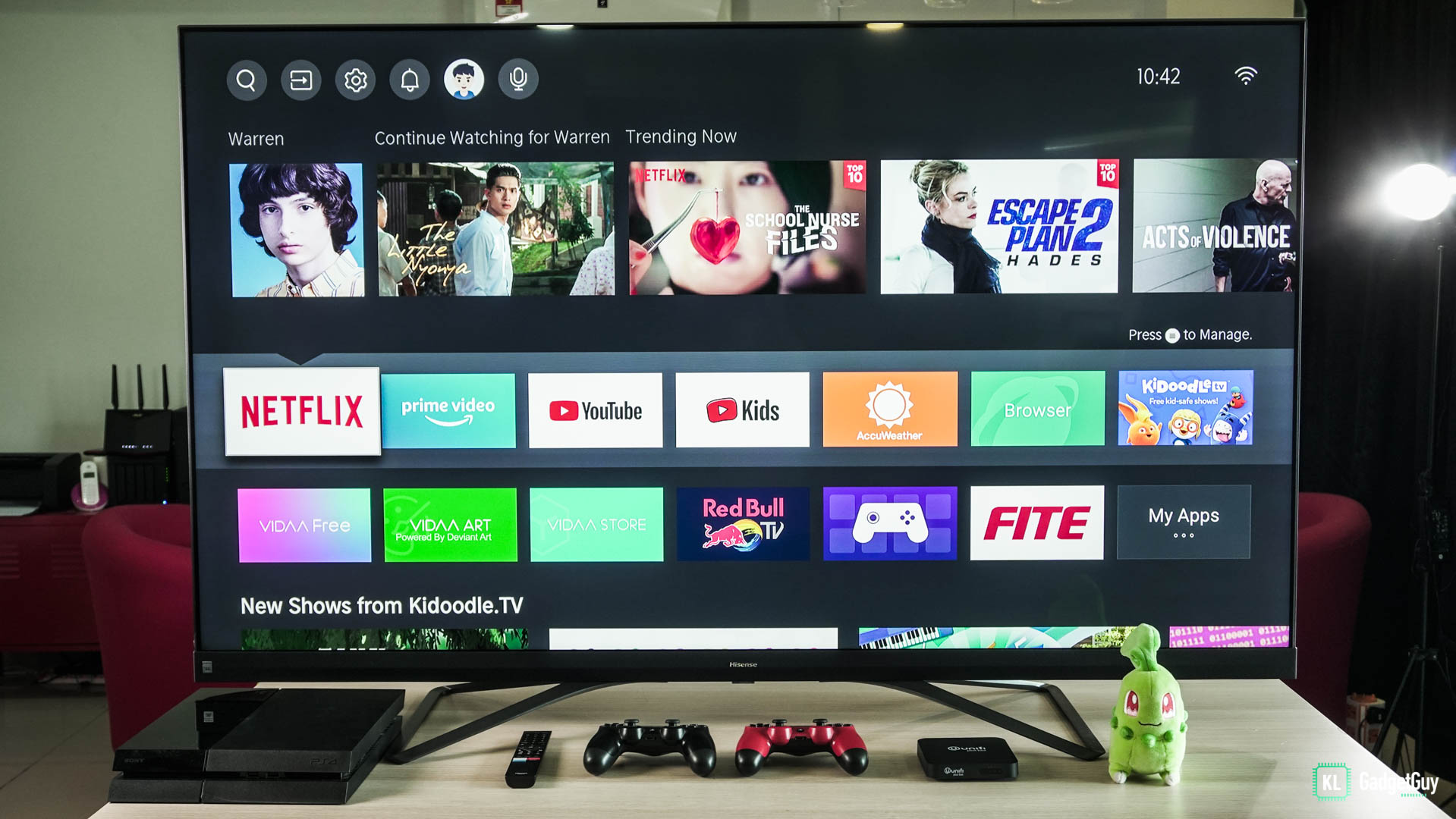 Most OLED TV user interfaces are just too sophisticated or clunky to use, the Hisense U800QF ships with VIDAA Smart OS, a user-friendly and lightweight software that tells you what you should be watching every time you turn on the TV, users can also customize the homepage with their favorite apps for easier access.
The operating system also comes with the essential entertainment apps – Netflix, Amazon Prime Video and YouTube, while the built in VIDAA store comes with several more apps and games awaiting you to discover the TV's full potential.
JBL speakers with Dolby Atmos sound
Enjoyed the Dolby Atmos sound experience in the cinema? You can now experience that on the Hisense U800QF ULED TV, as it comes with a built-in JBL speaker system that supports Dolby Atmos spatial sound, gun shots and moving vehicles will sound so realistic that as if you are in the actual scene itself. For the best Dolby Atmos experience, we'd recommend that you purchase a Dolby Atmos certified soundbar to pair it with the ULED TV.
Beautiful Craftsmanship and Ports Convenience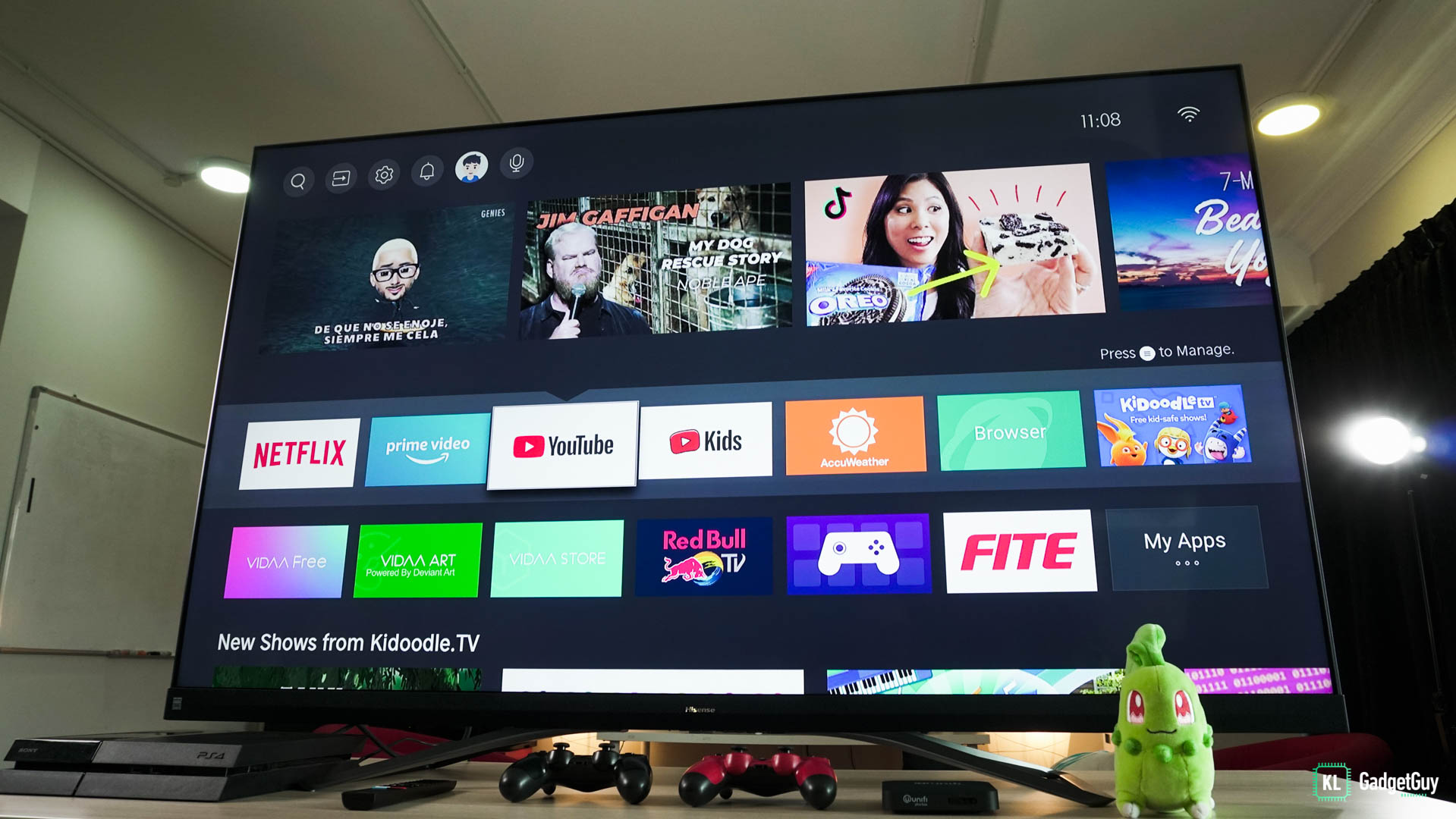 With a complete set of premium features, the Hisense U800QF ULED TV is a stunning piece of technology in your living room with its bezel-less design and arc design stand, the input ports are conveniently located at the left while the power port resides on the right, making cable management a breeze. On a side note, the ULED TV supports HDMI ARC so that you can connect to supported sound bars or external amplifiers.
With over 50 years of experience in manufacturing consumer electronics and No.1 TV Brand for 16 consecutive years in China, Hisense ULED TVs are manufactured with the most stringent quality standards and it is the reason why they are extremely popular in the market and seen in most living rooms these days.
To find out where to purchase the Hisense 65-inch U800QF ULED TV, click here for a list of dealers.