It is a challenging task to stand out in the mid-range smartphone market; what with each new series coming with at least two variants. Oftentimes, the lower-specced models get overshadowed by their superior counterparts.
The OPPO Reno4 series is a prime example of this; but having used both variants for a few days, I'm starting to feel the regular Reno4 may be on par than its bigger brother while priced at a rather affordable RM1,699, making it a whopping RM700 cheaper. Find out why I think so in my review!
Display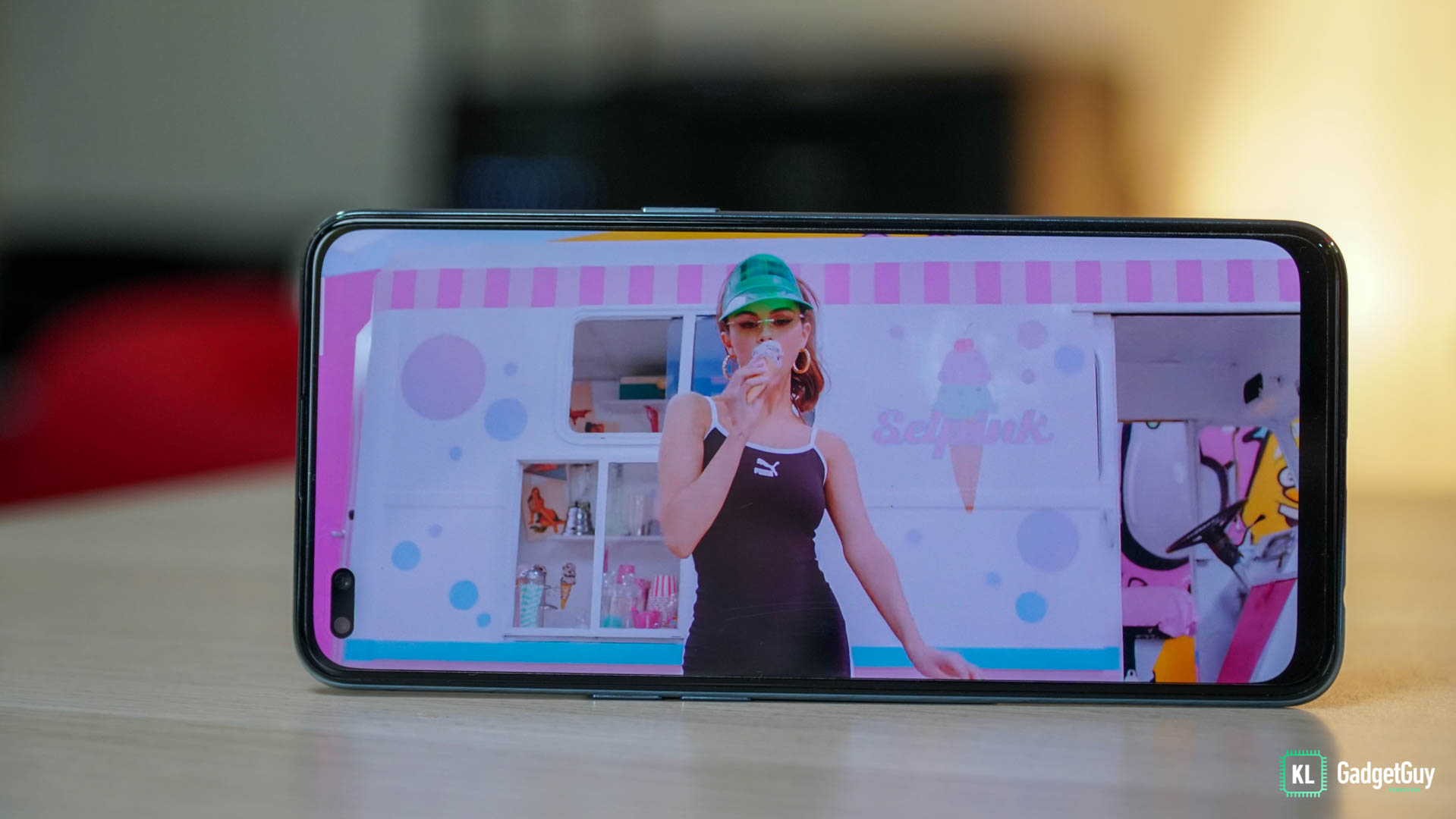 The Reno4 has a 6.43-inch FHD+ AMOLED display with a resolution of 1080x2400p; as well as a peak brightness of 800nits, and a pixel density of 409ppi. The Reno4 has a 90.7% screen-to-body ratio thanks to its slim bezels, with just a slight chin at the bottom. In general, the screen provides a great media consumption experience. 
The screen remains bright and visible even when used under the afternoon sun. The Reno4 also comes with Netflix HD Streaming Certification, allowing you to watch your Netflix shows in HD.
Design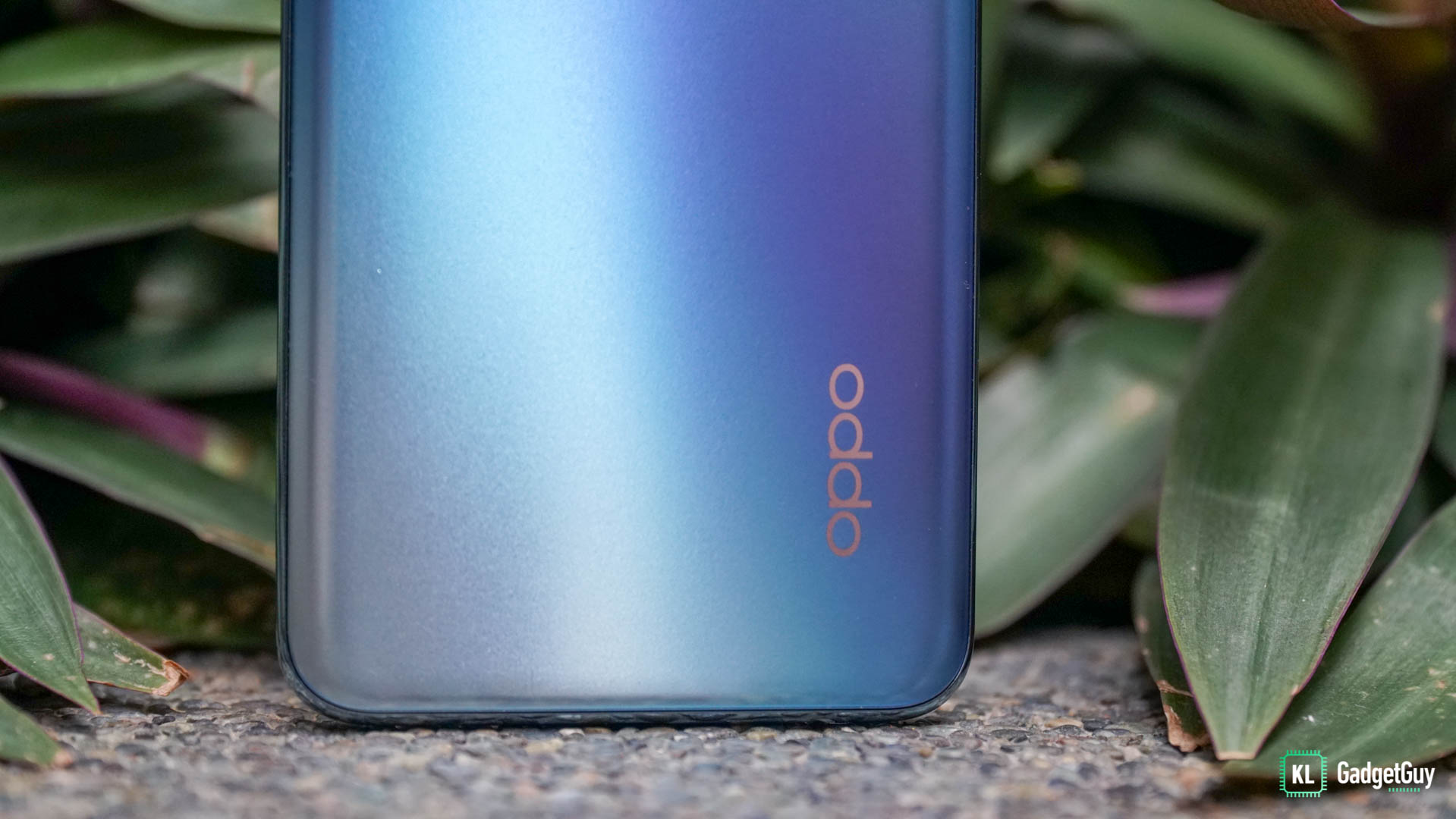 The Reno4 that we have is the Galactic Blue variant. It is a glowy and frosty blue finish and I must say that this is the color to go for if you're getting the Reno4. The plastic back of the phone has a matte glass-like finishing and it's aesthetically pleasing.
Also a plus point, the matte finish means you don't need to worry about fingerprint smudges. That said, you may still want to pop on a case to protect the protruding camera bump. The aluminum frame makes it look a tad more premium and the phone's ergonomic design fits well in my hands.
Audio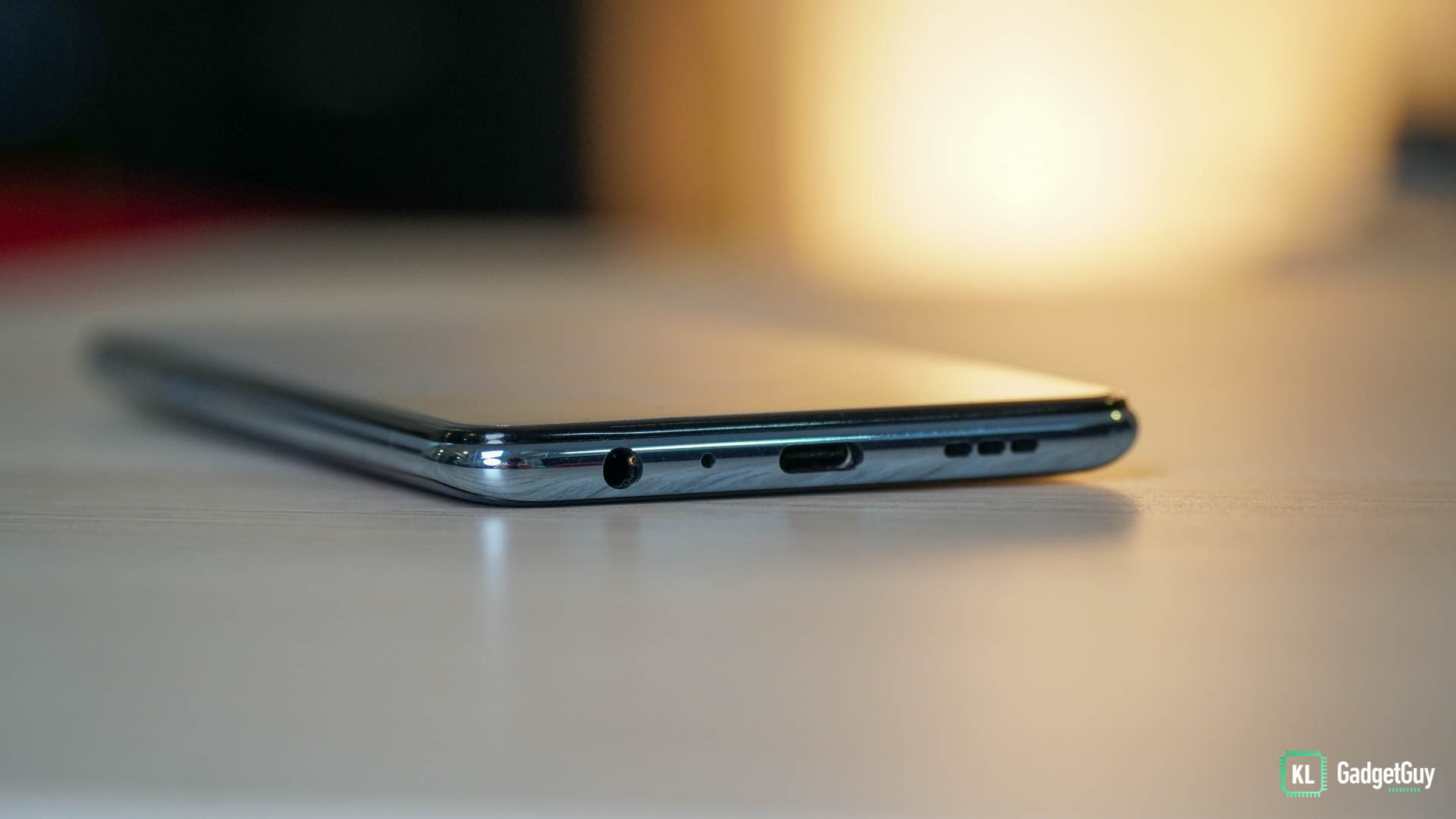 It comes as no surprise that there's only a single bottom-firing speaker. Despite that, I think the audio quality is surprisingly decent – the audio doesn't crackle at high volumes, while the highs are crisp and the bass is punchy. Unfortunately, the low frequencies are slightly muffled. 
Another downside comes from the speaker's placement – I find that it's blocked by my hands while I'm gaming. This is a common issue, however, so you'll have to just make do. One solution to this issue is obviously to use the wired earphones provided in the box.
Performance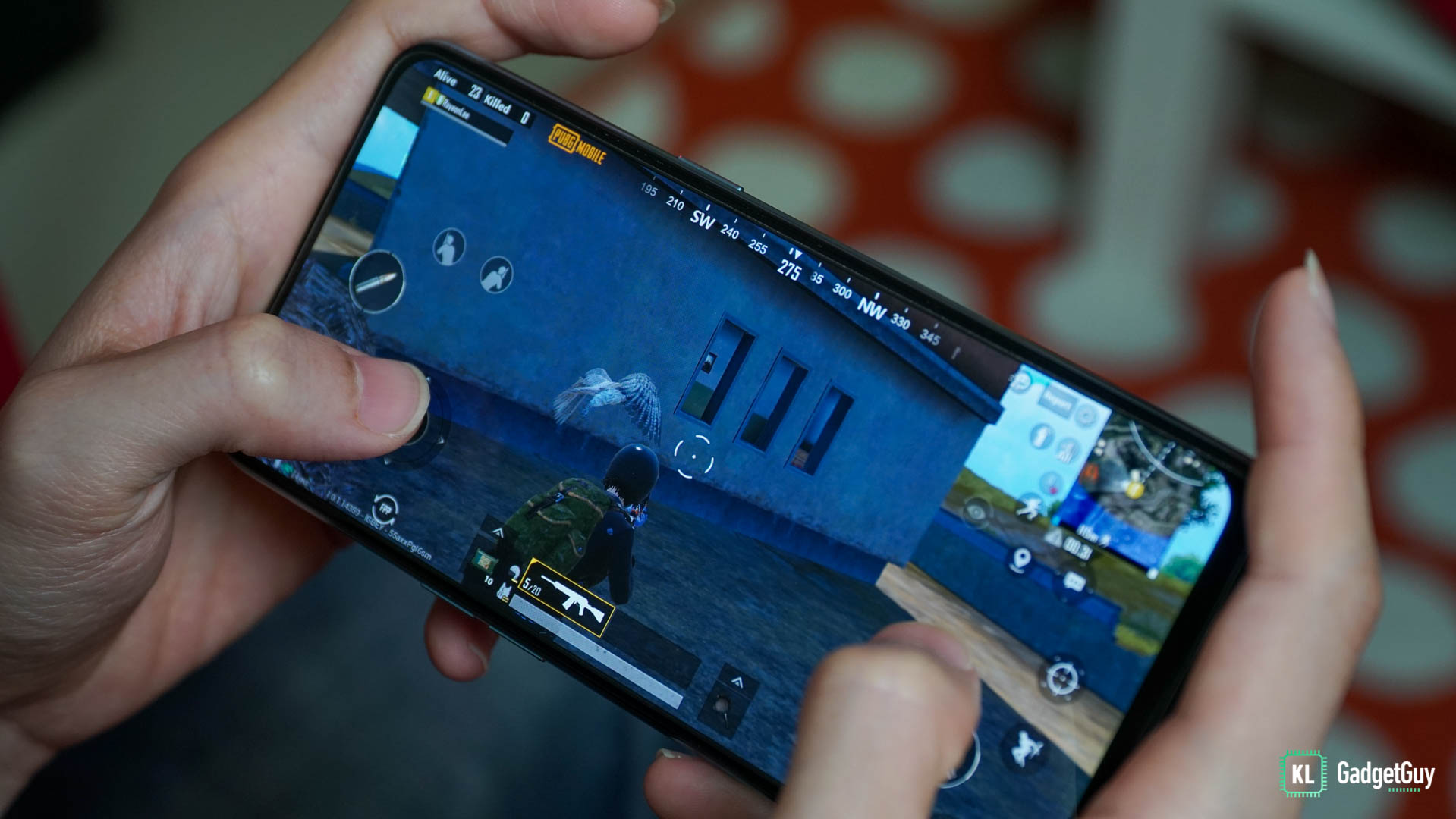 Right out of the box, the Reno4 runs on Android 10 with ColorOS 7.2 layered on top. Like its bigger brother, the Reno4 is powered by a Snapdragon 720G chip paired with 8GB of RAM and 128GB of storage, which is expandable via microSD of up to 256GB in capacity.
Despite what looks mediocre on paper, these specs are more than adequate for regular usage – the phone is snappy and runs most apps effortlessly. The only time I noticed any hiccups were when I ran resource-intensive apps, which is to be expected of a mid-range chipset.
It's the same story when it comes to gaming – PUBG Mobile set at 'Balanced' graphics with 'Ultra' frame rates settings saw the game run surprisingly at what I consider above average. Sure, there were occasional stutters, but it didn't affect my experience too much.
Cameras (Rear)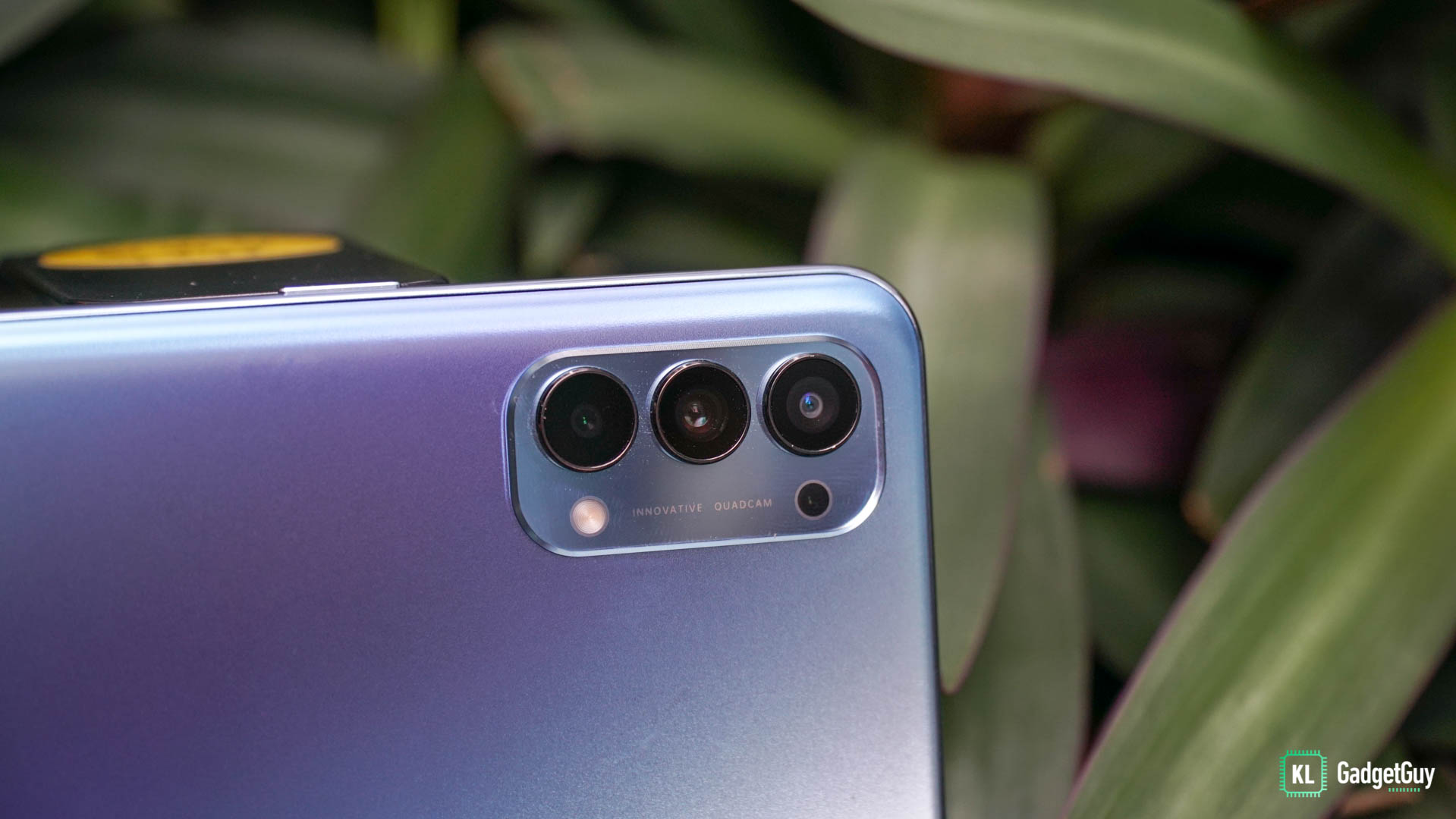 Despite being the cheaper variant, the Reno4 shares the same camera setup as its bigger brother:
48MP high definition main sensor

8MP ultra-wide-angle lens

2MP mono-portrait lens

2MP macro lens
The main camera performs well when fed enough light and manages to capture fine details well. Its ultra-wide-angle lens covers a 119˚ angle view and its image quality is decent; however,  there is noticeable edge warping.
For night photography, the Reno4 has Ultra Dark Mode which drastically reduces noise and takes clear and bright images during the night, not too shabby for a mid-ranger, yes?
When it comes to videography, the Reno4 can capture 1080p footage at 60FPS, as well as 4K at 30FPS. It is also equipped with Ultra Steady Video 3.0 which, to my pleasant surprise, applies to the selfie lens too. The software works great as movement and shaking in videos are greatly reduced.
One feature I like in the native camera app is a new one – AI Color Portrait Mode; supported in both photo and video mode, the filter mode makes the subject matter pop by turning everything else black and white. It's a cool feature to have, but I notice a few processing issues where it struggles to detect the subject matter.
Another new feature added on the Reno4 is the 960fps AI Slow-motion playback feature for videos, which feels unpolished as the software can sometimes distort the subject, or worsen motion blurring. 
Cameras (Front)
One of the two front cameras on the Reno4 is a 32MP lens that lets you take selfies; the second is an AI Smart Sensor that we'll talk more about in a bit. Thanks to its 32MP sensor, the selfie shots taken are sharp, detailed, and don't feel washed out. The AI Color Portrait also works on the selfie lens. What's special is the Night Flare Portrait mode which is a combination of night mode and portrait mode, to make portrait night shots brighter – that's innovation right there.
Battery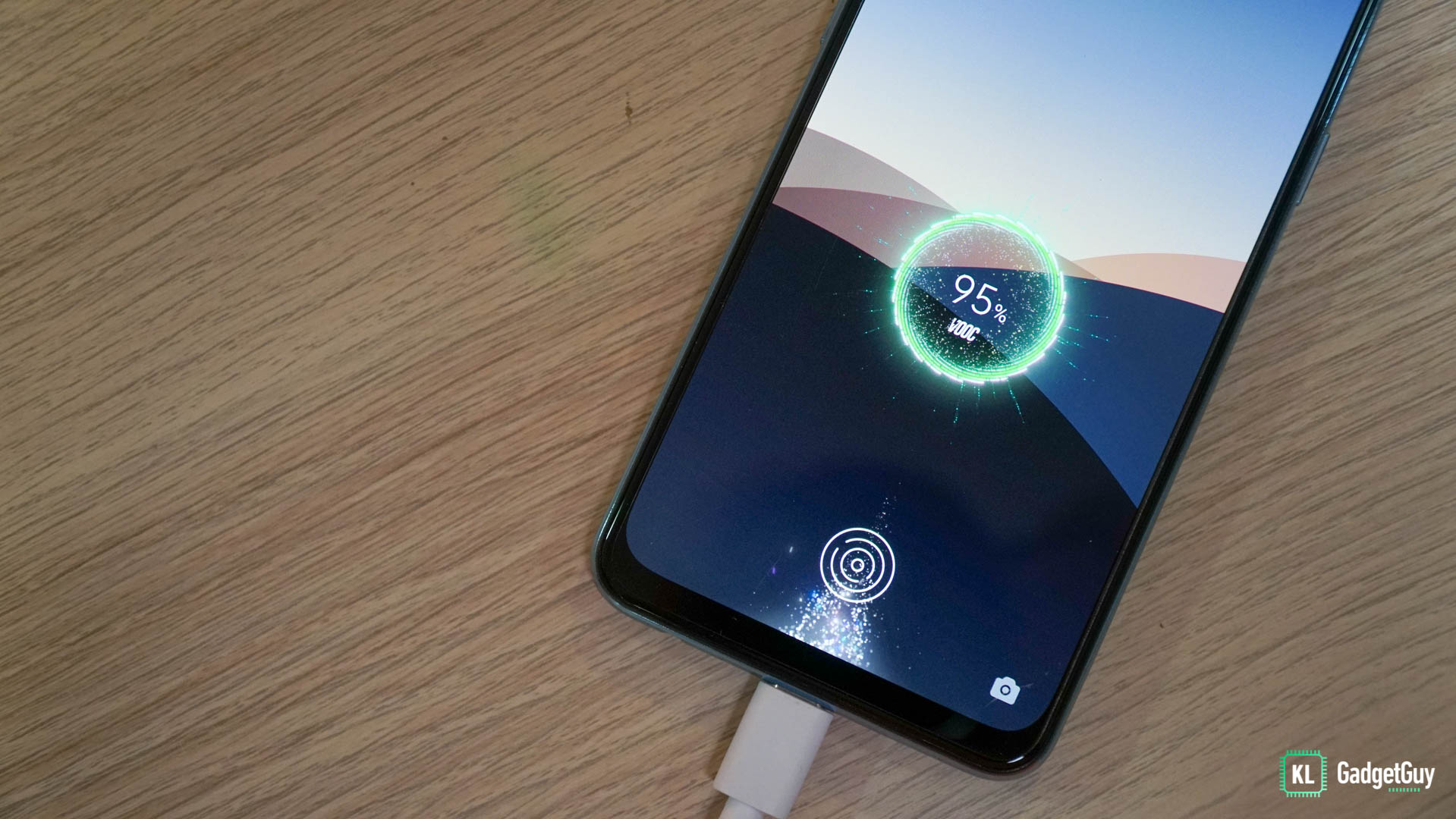 The Reno4 packs a 4,015 mAh battery, which is slightly bigger than the Pro variant. Giving the battery its juice is the 30W VOOC Flash Charge 4.0 tech which Oppo claims can power the phone from 1% to 50% in just under 20 minutes, which I can attest to. Battery life is impressive as well – there have been many occasions where the battery managed to pull through an entire day with ease.
Features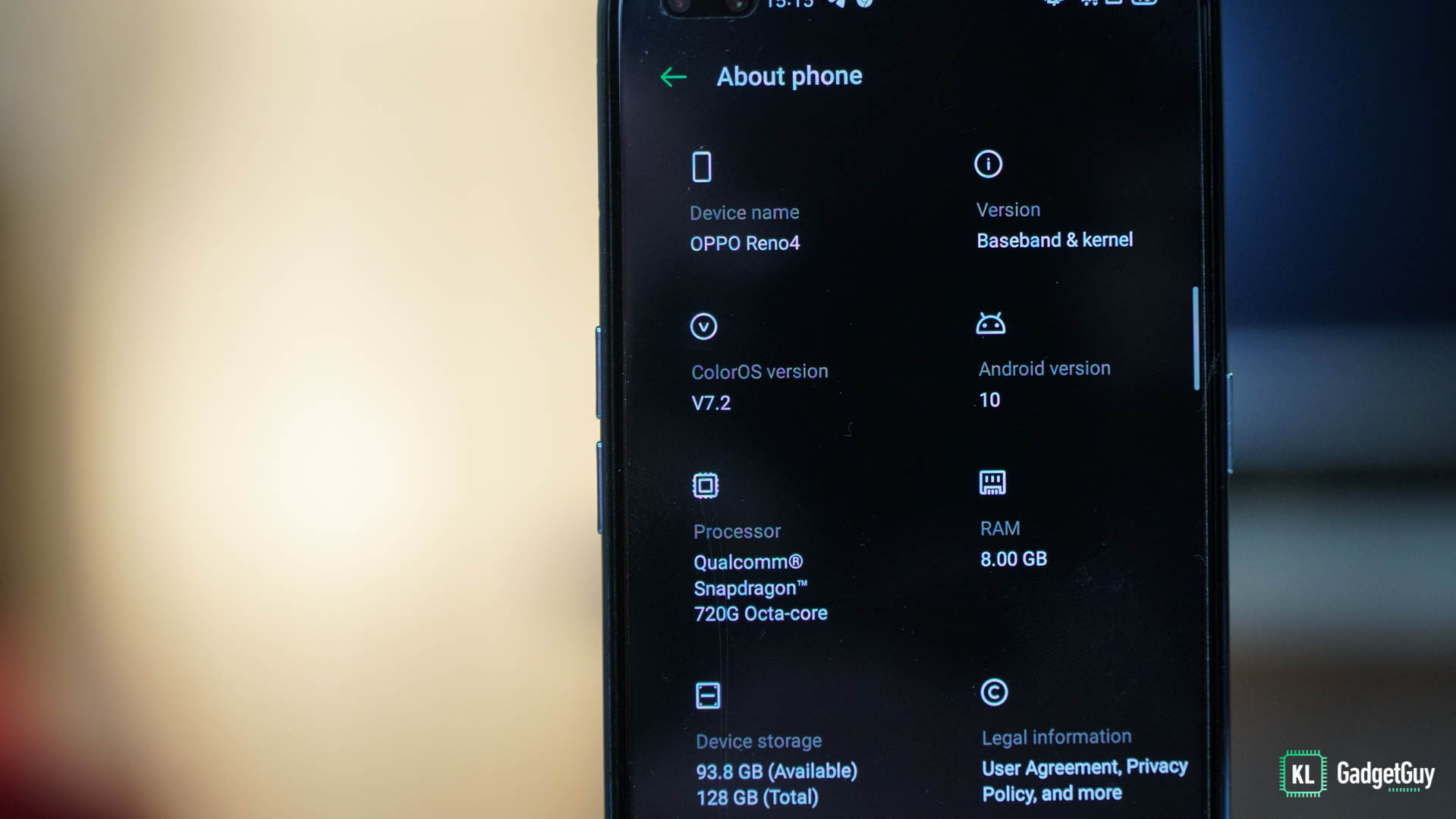 The ColorOS 7.2 software provides a clean user interface and integrates some rather intuitive features too – well done OPPO. 
Remember the AI Smart Sensor we talked about? It recognizes your posture and reads hand gestures, which you can use to navigate your phone. You can wave your hands at the screen instead of scrolling when you have your hands occupied.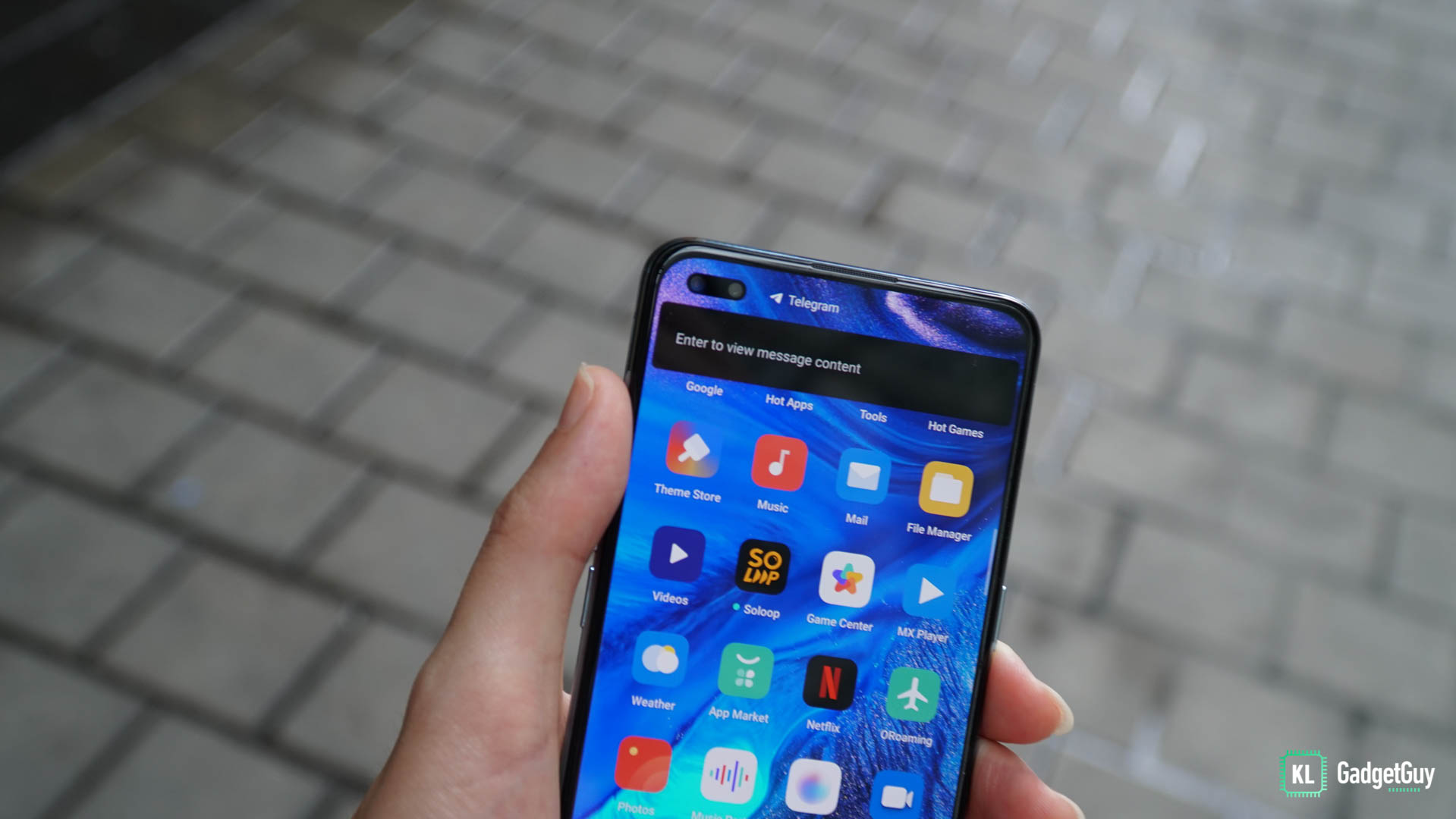 It has flaws, however – it often has false detections where it thinks I'm waving my hands when I didn't. Perhaps, a software update could fix that.
What left me jaw-dropped is the Smart Spying Prevention feature. It automatically hides notifications that are popping up when it detects someone peeking over your shoulders. When the culprit leaves, the notifications reappear.
It also comes with an in-screen fingerprint scanner that unlocks the phone instantaneously. No qualms there.
Verdict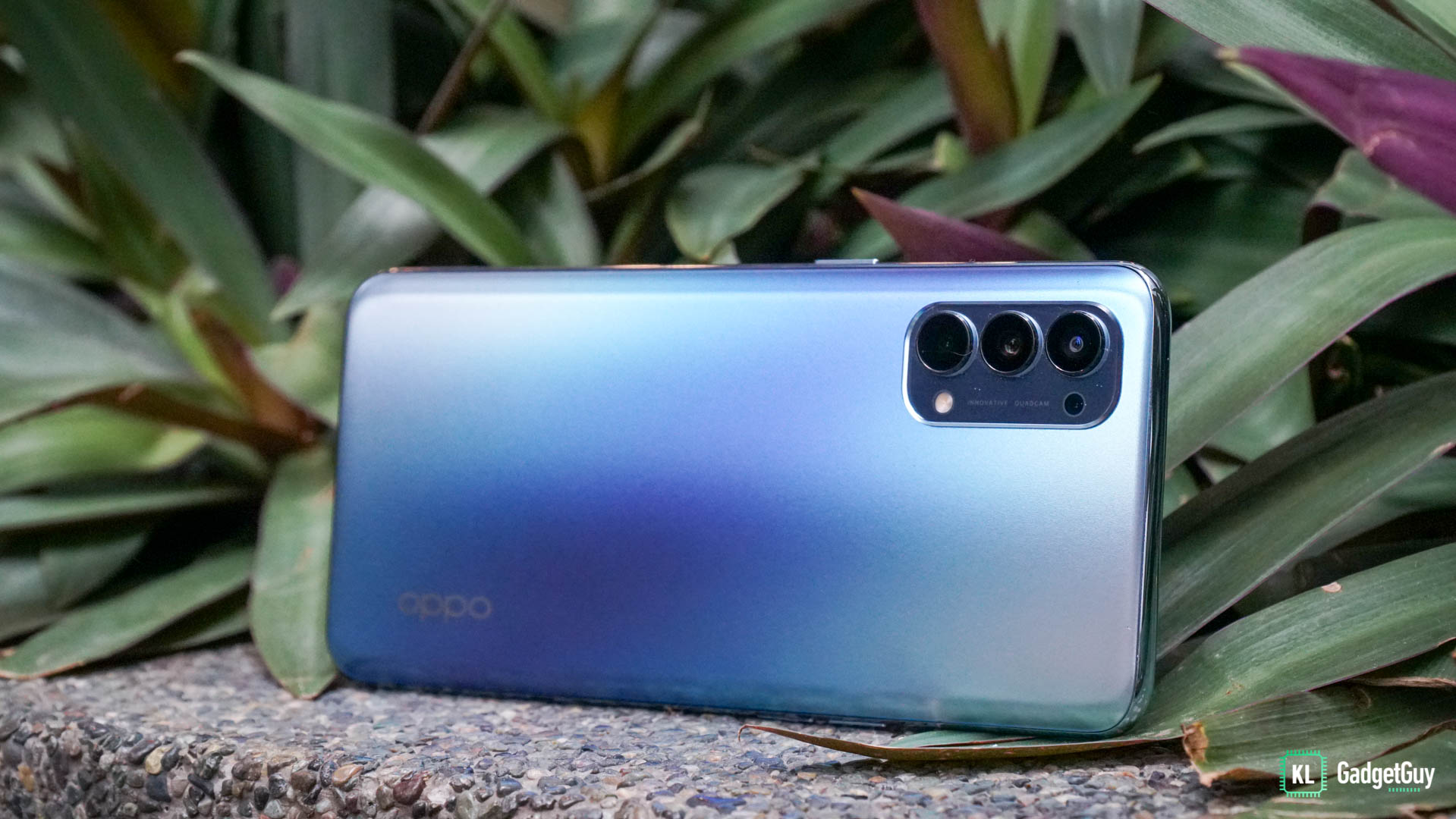 The Oppo Reno4, despite being a mid-ranger, packs several flagship-worthy features that I can see being implemented into future smartphones of the same class. One of which is the Smart Spying Prevention feature, or the AI Colour Portrait. 
Generally, the Oppo Reno4 is a phone that I see myself recommending to my friends,  especially to those who want a reliable daily driver. You can get the Reno4 via OPPO's official online store, as well as Lazada and Shopee.