Its RTX 30 Series time and Gigabyte has got you covered with two GeForce RTX 3080 cards – the GeForce RTX 3080 GAMING OC 10G and GeForce RTX 3080 EAGLE OC 10G, they both feature the company's WINDFORCE 3X cooling system, which comes with three unique blade fans that supports alternate spinning to ensure a more efficient airflow.
The GeForce RTX 3080 introduces improved performance over the RTX 2080 Ti with the Ampere architecture, offering up to 1.9X performance-per-watt over the previous generation and realizing lag free 8K ray-traced gaming, early reviews have shown that the RTX 3080 is at least 20% faster in most game benchmarks.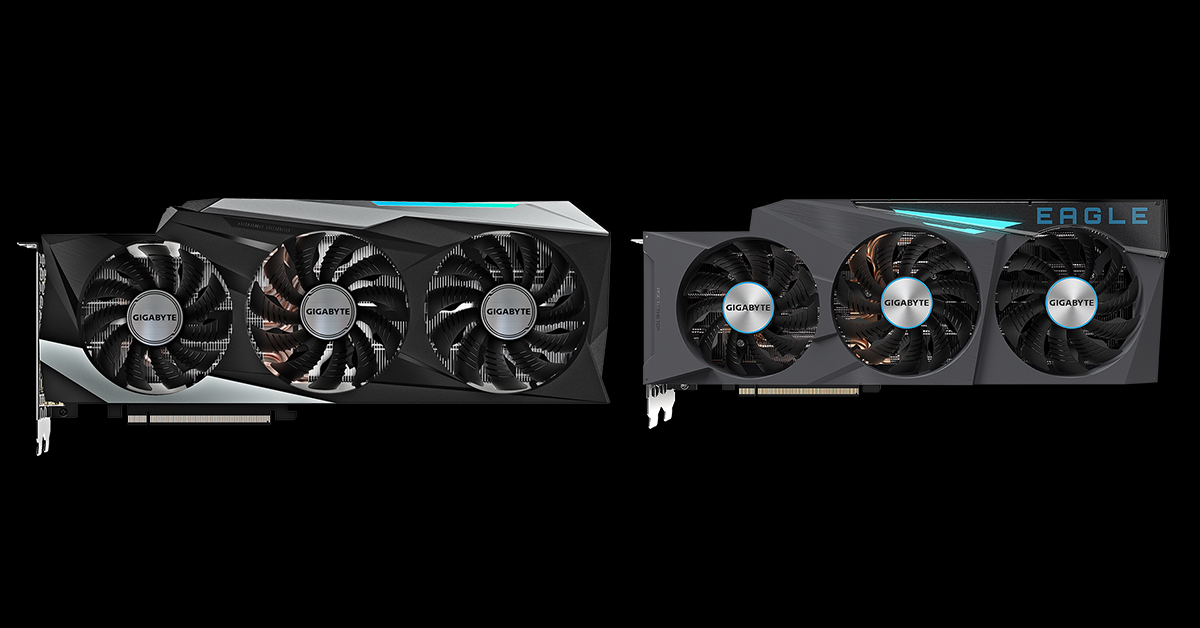 With a factory overclocked core clock of 1.8GHz, both cards have a 15% increase in clock speed than the Founder's Edition, they also have 10GB of GDDR6X memory and 760GB/s of memory bandwidth when installed on a PCIe 4.0 x 16 slot.
In terms of power, the cards requires two 8-pin connectors and at least a 750W PSU to operate optimally, Gigabyte has implemented a multi-phase power supply design to allow the MOFSET to operate at a lower temperature, while the Ultra Durable certified chokes and capacitors will ensure these cards lasts longer over the ownership.
Lastly, both cards get addressable RGB lighting which will support most motherboards including the company's own RGB Fusion 2.0 solution. Gigabyte is offering a 4-year warranty for both RTX 3080 cards, the RTX 3080 Gaming OC will retail at RM3,899, while the RTX 3080 EAGLE OC will retail at RM3,789.