Celcom-backed Yoodo is a unique telco in that it offers customisable postpaid data plans to its customers – and today, the brand is upping the ante by finally introducing its own unlimited plan offerings. 
The best part is that you can also customise your plans depending on what you need; there are two recommended plans – Unlimited Atas (RM43/month with 6 Mbps internet) or Unlimited Bajet (RM35/month for 3 Mbps internet).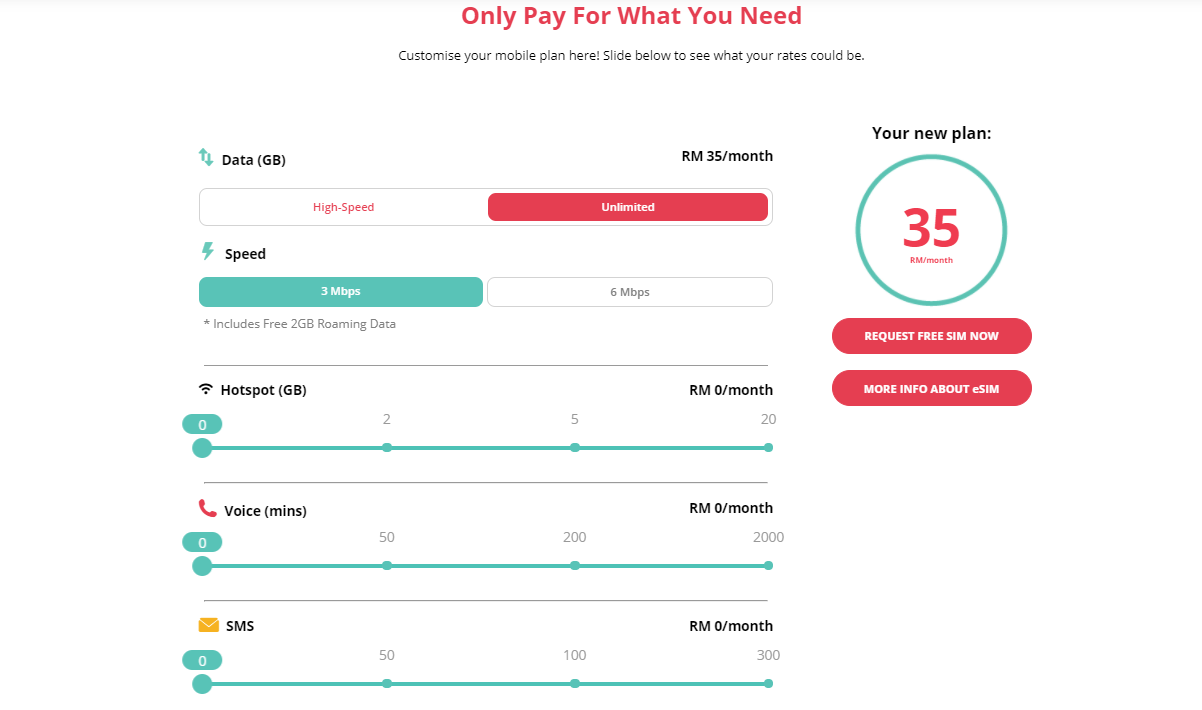 You can always visit Yoodo's website to tweak your subscription – choose from either 3 or 6 Mbps of internet speed, adjust how much hotspot allocation you get (up to 20GB/month), how much call minutes you have, as well as SMS quotas.  As mentioned, you can get a plan for as low as RM35, or go all out and spend RM152/month excluding add-ons.  
New users who activate their SIM cards will even receive 5GB high-speed data just like that. Visit Yoodo's website here for more information or to subscribe.