One of the benefits of owning a Hisense A7400F 4K Android TV is that you get access to high quality apps running on a popular smartphone operating system optimized for TVs, every app on the Android TV operating system has passed stringent tests and approvals to be made available on the platform, you are less likely to bump into malicious and low quality apps, so here are a few apps we recommend trying out on your Hisense A7400F 4K Android TV.
Neverthink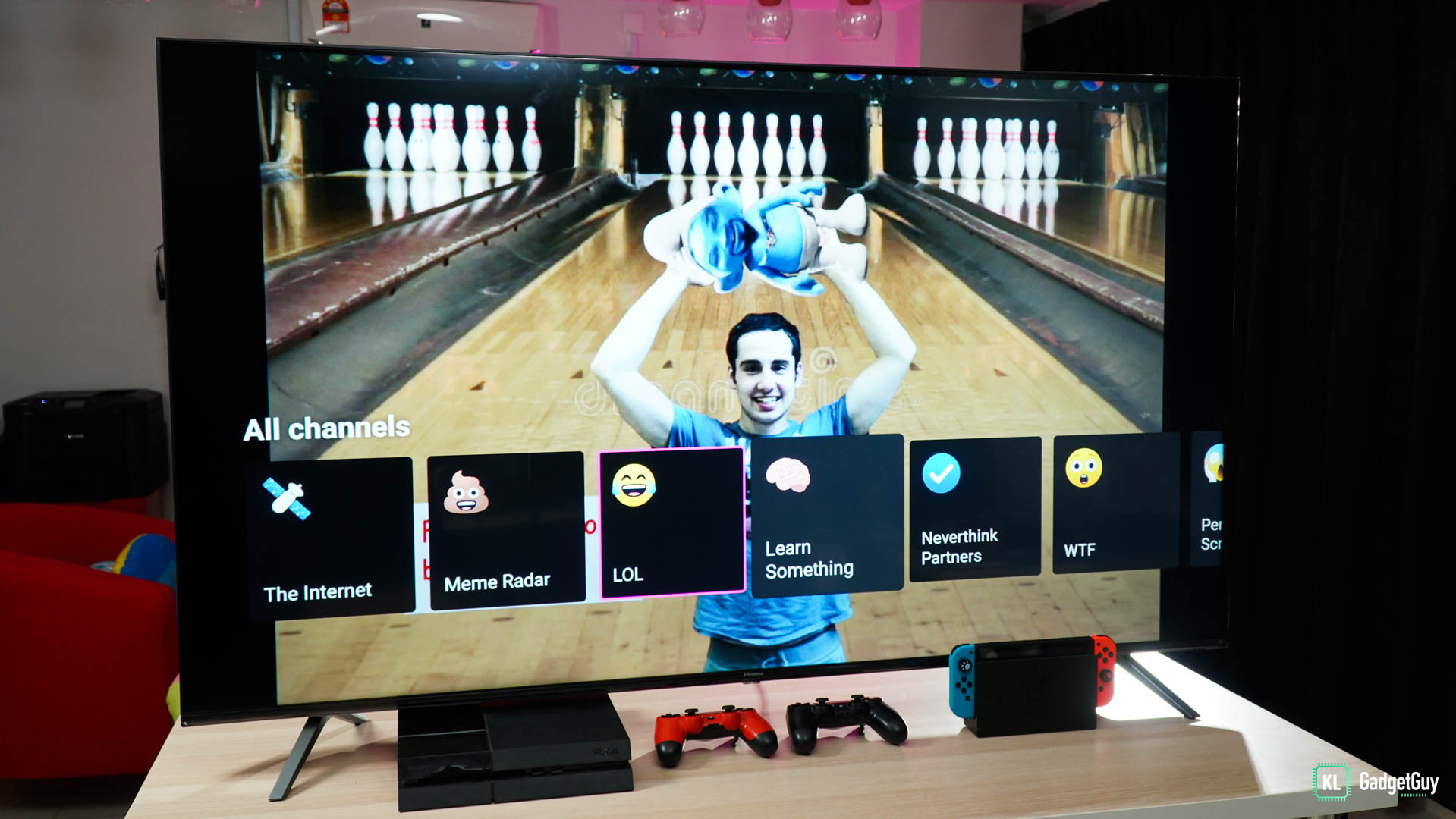 Just like its name, Neverthink is an app that wants you to never think about what type of video content to consume, the app features a list of easy to choose video categories curated by a team of people that watches YouTube videos everyday. Whether you want to watch something that makes you go LOL, WTF or learn something new, hit up that category and you shall be immersed with a variety of content that you never thought existed on the Internet.
KODI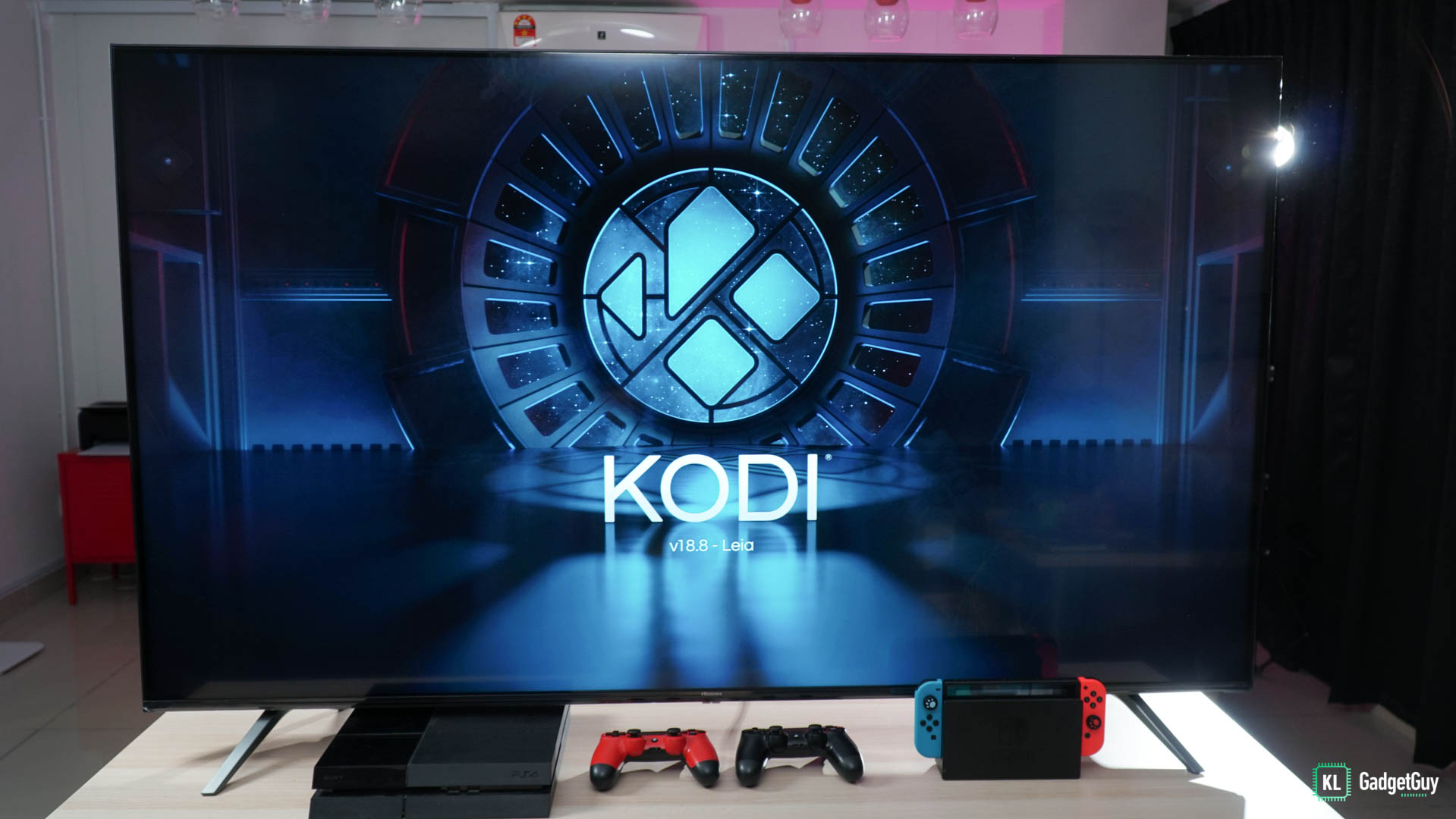 Transform your Hisense A7400F TV into a full fledge media center with this app, it helps build up your local music and video library, be it from an external USB storage, media files on your computer or add content from a list of free service providers, KODI supports playback of a wide variety of media file formats and codecs. Furthermore, KODI supports add-ons such as game emulators, radio stations and AirPlay streaming, it is the one app that will bring out your inner geek to make your TV do great stuff.
MX Player
Think KODI is a little overwhelming for you? Check out MX Player, which is also available as a free download on the Google Play Store as it supports playback of a variety of media file formats, perfect for those who simply wants a really simple app to play media files directly from your USB drive.
Puffin TV Browser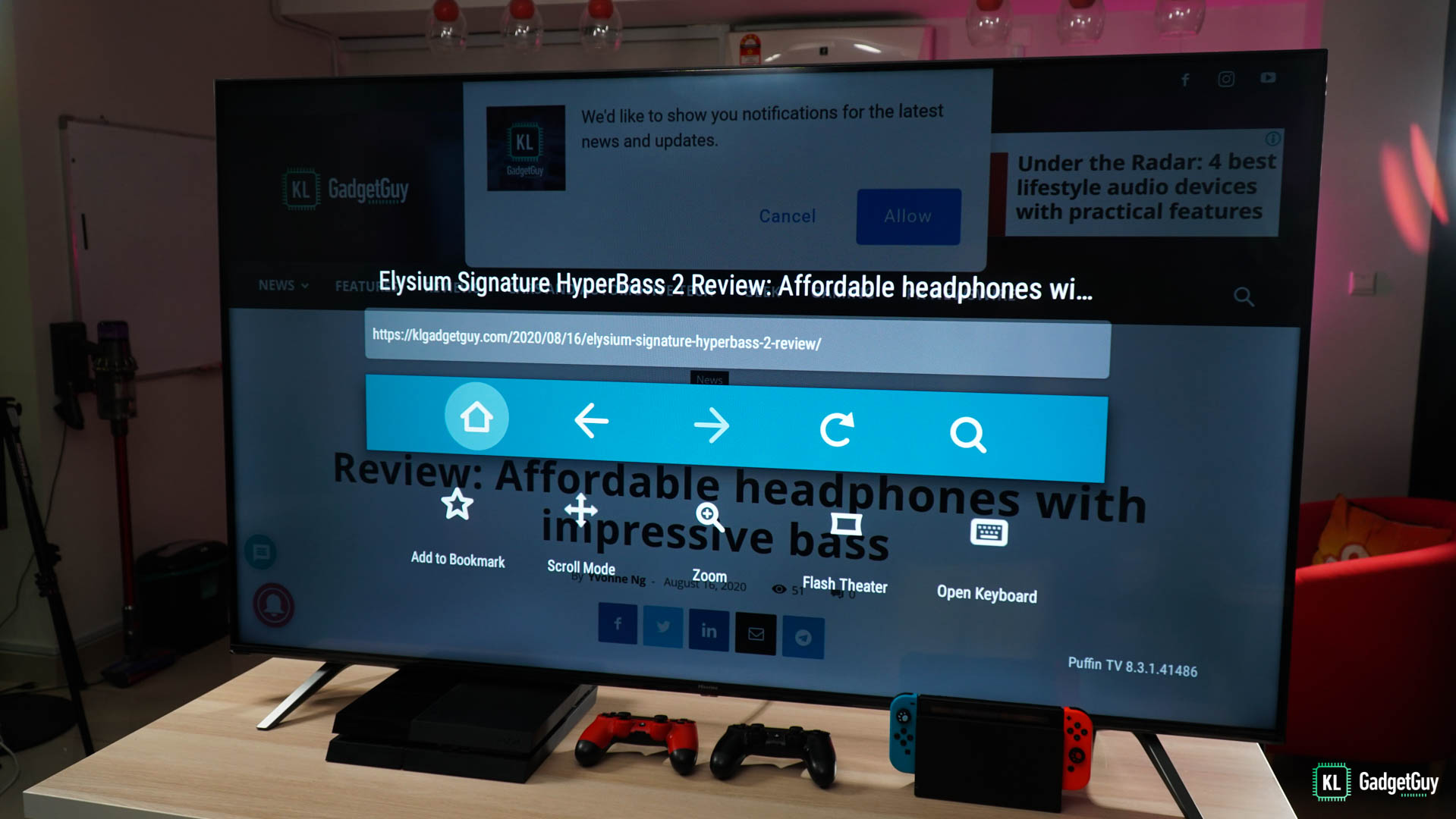 No Google Chrome? No problem. Puffin TV Browser is a reliable web browser made just for a user-friendly TV web browsing experience. Even with just your remote control, Puffin TV Browser lets you navigate around the interface with categories and has an easily accessible search bar that you can either use your voice or the soft keyboard to perform a Google search. If you happen to have Puffin Browser installed on your phone, you can send the website to your TV with just a few taps and continue browsing on a bigger screen.
TuneIN Radio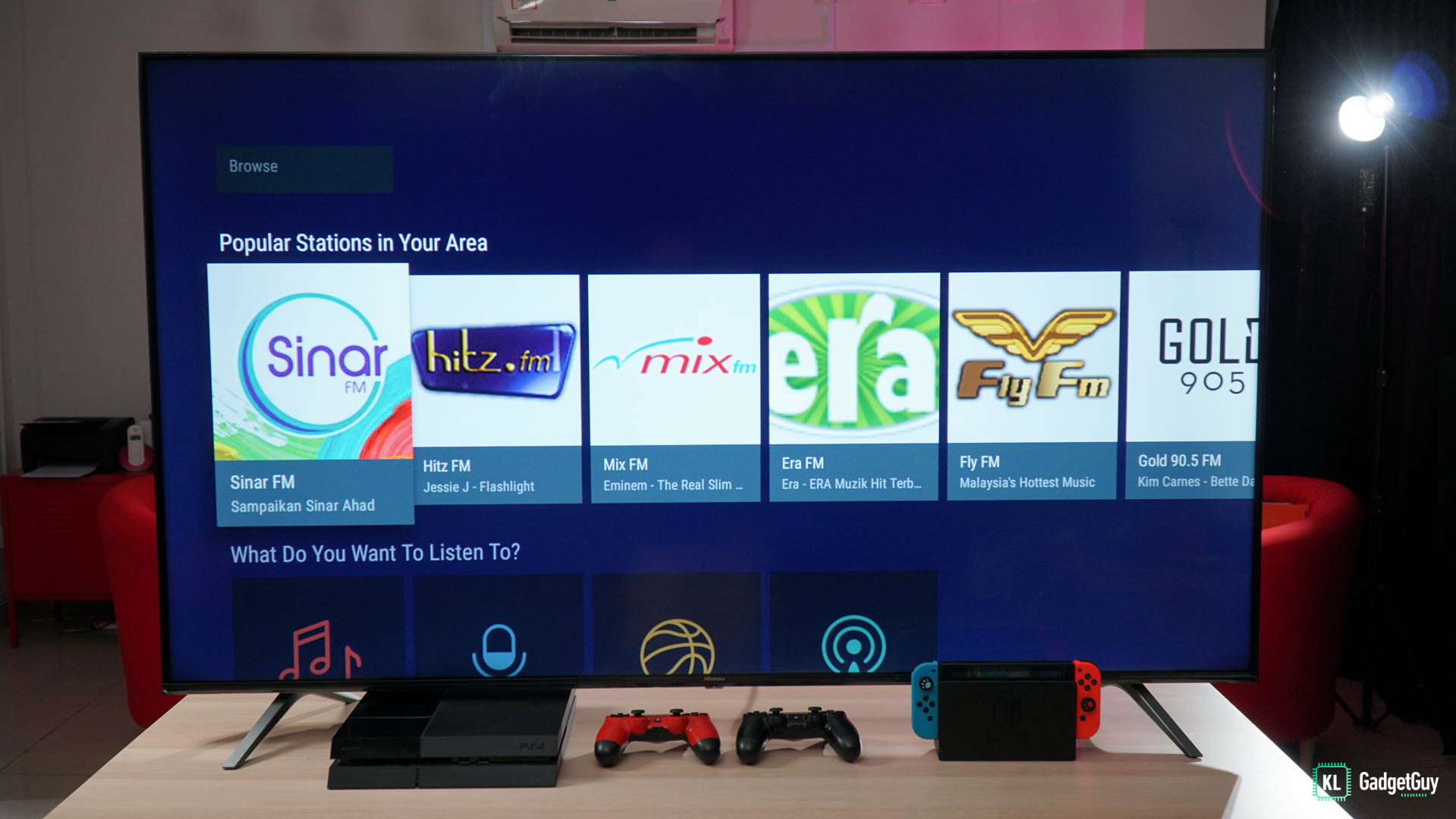 The most popular radio streaming app is also available on your Hisense A7400F 4K Android TV, it is where you get access to local Malaysian radio stations and discover radio stations across the continent, and they are all FREE to access.
Wait, go check out some games!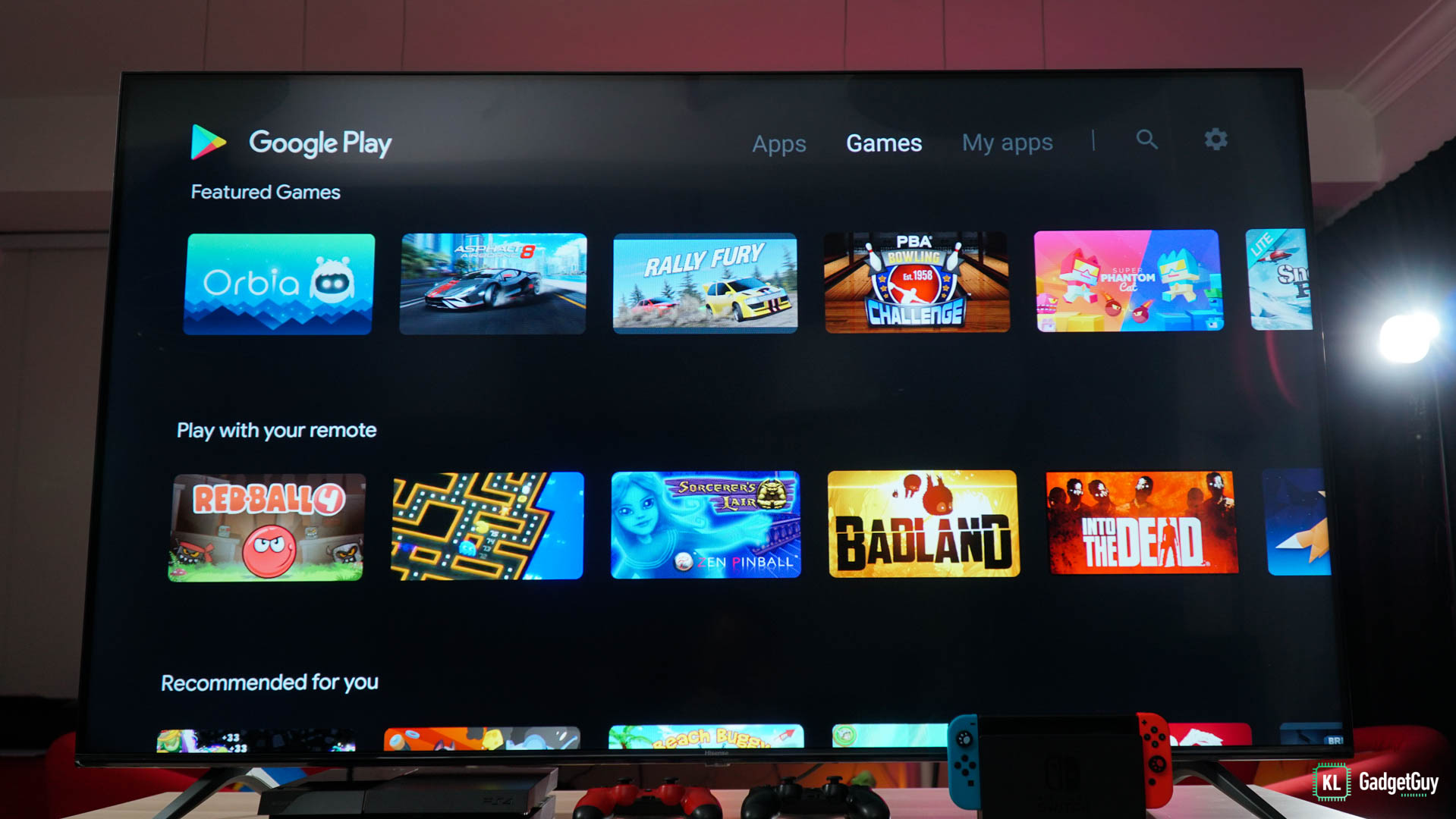 Connect a Bluetooth game controller and jump on to the Games section of the Google Play Store, here you will be presented with a wide variety of high quality games that you and your family can enjoy, this is how much a Hisense A7400F 4K Android TV can do.
Find out where you can purchase a Hisense 4K TV here.