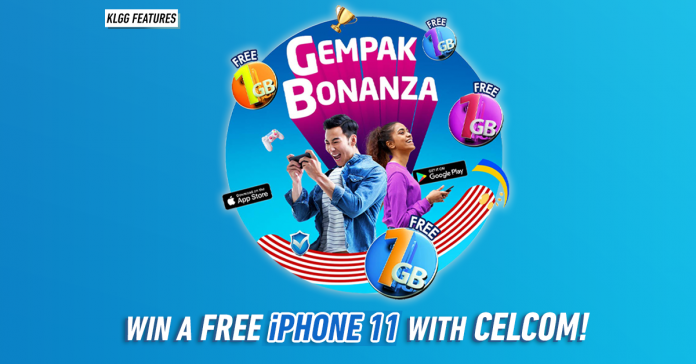 If it's one thing Malaysians look for when spending — it's value, and Celcom's Gempak Bonanza campaign is all about that! Gempak Bonanza rewards customers with a whole host of goodies like free Internet, vouchers, video streaming trials and a lot more.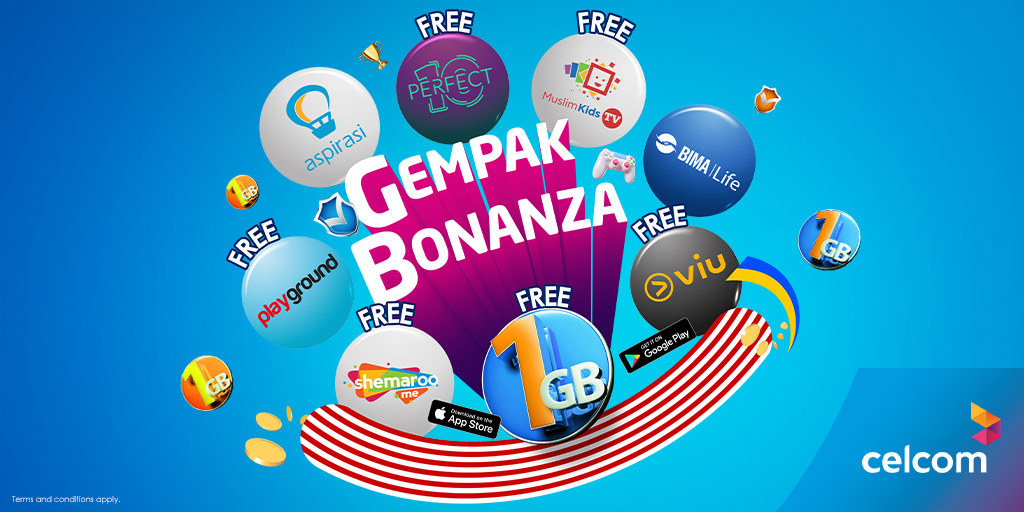 Exclusively for Celcom subscribers, these rewards come by way of Gempak Bonanza when they spend on or with Celcom. Take for example: Purchase any app on your Android (Google Play Store) or iOS (App Store) smartphone for the first time, pay via your Celcom billing, and you'll get free 1GB internet and more! Yes, just like that!
Free video streaming for days!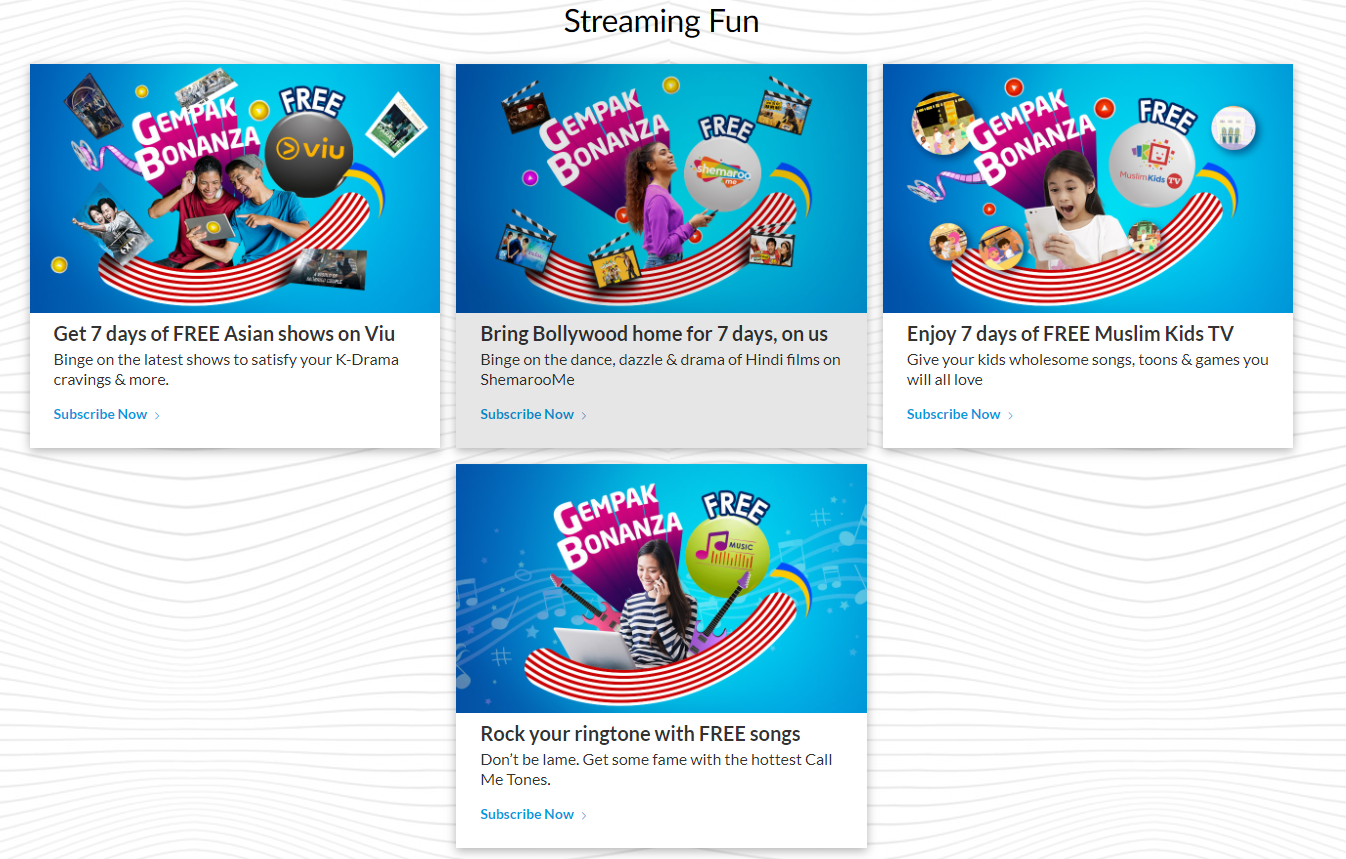 Fancy binge-watching awesome TV shows and movies? Get video streaming add-ons; but first, enjoy a 7-day free trial on Viu, ShemarooMe, Muslim Kids TV — that's an entire week of free entertainment! But if you're the one who's looking to do the entertaining, subscribe to Call Me Tones that rewards you with free caller ringtones.
Insurance with extra value
Besides streaming services and Internet, Celcom also offers you more than that! Get yourself insured via Aspirasi C-Protect, or BIMA Life e-insurance and have them billed together with your other Celcom subscriptions, cutting down that stress-inducing clutter of bills.
To sweeten the deal, you get 100% cashback on your second month if you sign up for Aspirasi C-Protect or receive a RM15 Lazada voucher if you opt for BIMA and stay active for 15 days straight. Get Aspirasi C-Protect and BIMA by dialing *365*8#. 
Win easy money
Now, brace yourselves folks because things are about to get even more gempak with Gempak Bonanza's contests! You might just walk away with prizes worth up to RM300k, or – wait for it –  a brand-new iPhone 11! One of these contests is 'Perfect 10', a trivia game where  if you get a perfect score for three days in a row, you stand to win RM2,000 in cash or up to RM20,000 worth in prizes!
The fun doesn't end there! Doing something as simple as sharing your credits with other Celcom users can also land you up to RM30,000 credit, or that handsome iPhone 11 we mentioned!
How to join
Participating in Gempak Bonana is as easy as pie because all you need is the Celcom Life app! All the activities and promos are only a few taps away in the App Exclusive tab on the home screen. 
Alternatively, you can also visit the Celcom website here or dial *365*8# on your mobile and simply follow the steps to subscribe to the promo you want. Once you've completed all the steps, you'll receive a message to confirm your successful purchase.
The Gempak Bonanza campaign ends this October 31; visit their website here to learn more about what other goodies you can get during the promo period.
This article is sponsored by Celcom