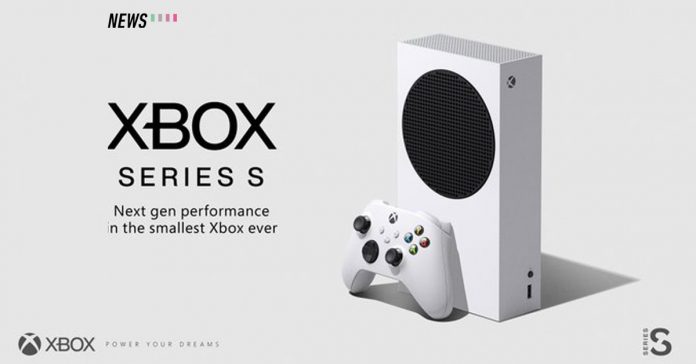 The console hype war rages on between arch rivals Sony and Microsoft with the latter announcing the price of their Xbox Series S – which is the more affordable version of the flagship Xbox Series X. 
The console is officially priced at $299 (RM1,247), and comes in a petite frame and is dubbed as the smallest Xbox to date; despite that, Microsoft claims it still offers the same next-gen performance customers need; we don't doubt that, but we do question how well it dissipates heat. 
👀 Let's make it official!

Xbox Series S | Next-gen performance in the ˢᵐᵃˡˡᵉˢᵗ Xbox ever. $299 (ERP).

Looking forward to sharing more! Soon. Promise. pic.twitter.com/8wIEpLPVEq

— Xbox (@Xbox) September 8, 2020
To address that is a tacky air vent that's plastered onto the front/top side of the console – despite how it looks juxtaposed with the console's all-white aesthetics, it seems like a practical solution for keeping the system cool.  
The Series S is a digital-only console and is capable at running games at 1440p at 120FPS, with 4K upscaling; we're not sure if the claimed of running at 120FPS takes into account ray-tracing being enabled. The console has variable refresh rate support to minimize screen tearing too. For storage, there's a 512GB SSD, which should just be enough to store a few AAA titles, and some room for future patches.
no point holding this back now I guess pic.twitter.com/SgOAjm3BuP

— WalkingCat (@_h0x0d_) September 8, 2020
There has been speculation of its Sony counterpart, the PlayStation 5 costing an arm and a leg due to its spec-heavy loadout; Microsoft's Xbox Series S makes us sigh in relief knowing "next-gen" can still be affordable.