It's here folks, boasting its new logo design to mark a new era for the company – Intel's 11th-Gen CPUs have been announced and they will first be implemented into laptops. 
Below are the full list of chips and their specs: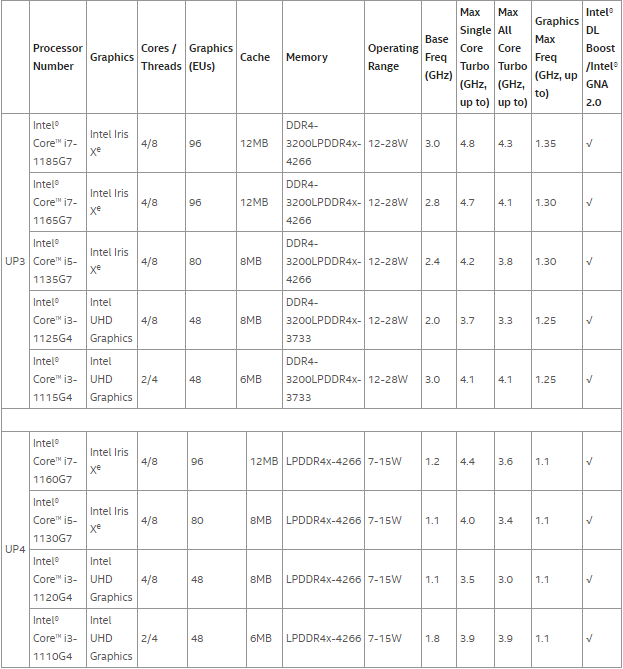 For the laptop models at least, they go all the way up a Core i7-1185G7, a 4C/8T chip with a base frequency of 3.0Ghz which is massive compared to the previous generation's 2.3Ghz base clock. The CPU can be boosted up to 4.3GHz on all cores, or 4.8GHz on a single core.  
On top of that, Core i5 and Core i7 chips in the line-up will come packed with Intel's new Iris Xe interpreted graphics. Intel claims that the new graphics chip performs twice as well as its predecessor and performs equally or better than a 10th-Gen chip that's working with an NVIDIA MX350 GPU.  
According to The Verge, Intel is relying on the new Xe Iris chips to push graphics performance in the new 11th-Gen chips where it lacks in raw core count when compared to its arch nemesis AMD. 
The budget-friendly option in the list is the Core i3-1110G4 which is a 2C/4T chip with Intel UHD Graphics. It pushes a base frequency of 1.8GHz and a boost clock speed of 3.9GHz.
According to reports by The Verge, these new chips should perform 20% faster in office productivity tasks as well as in system-level power which Intel says gets you an extra hour of battery life for tasks like video streaming. 
Intel's new CPUs also support 8K HDR displays while allowing you to extend up to four 4K HDR panels at one time.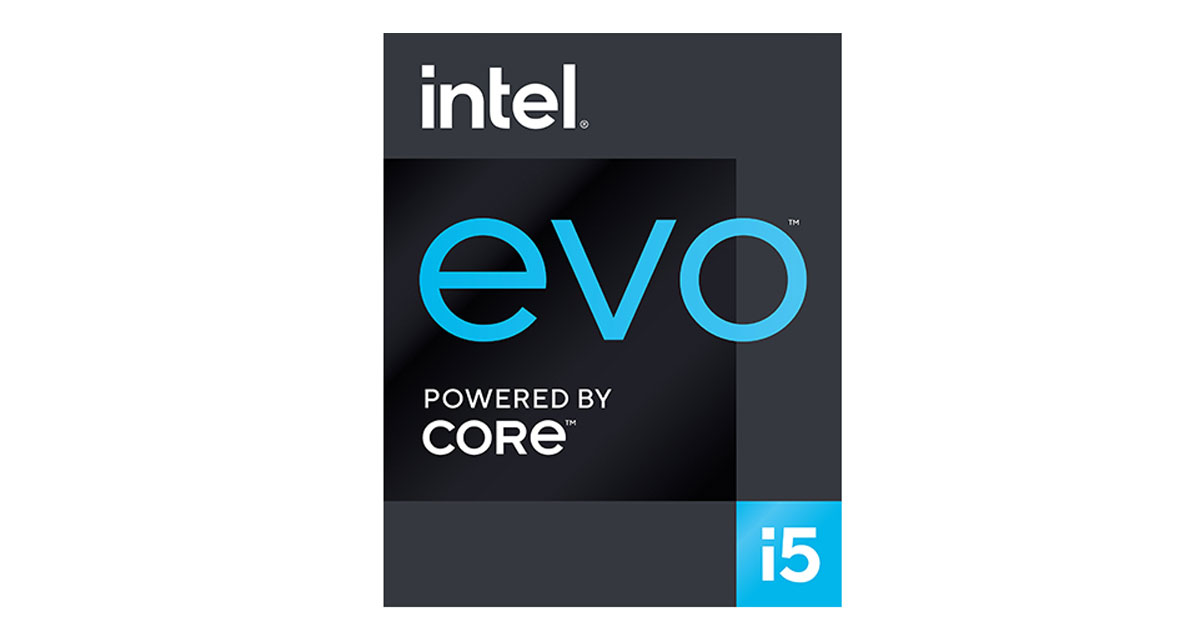 Besides the new CPUs, Intel also introduced a new version of the Project Athena certification called the Intel Evo – this time around, laptops need to offer over nine hours of real world use, as well as fast charge support (four hours of life with 30 minutes of charge), plus Wi-Fi 6 and Thunderbolt 4 support, to receive the certification. 
Could this be the generation of CPUs to rival AMD's soaring Ryzen series? Perhaps Intel could look to finally introduce their own discrete GPU to give AMD a run for their money.
Intel's new 11th-Gen processors will arrive in laptops as early as this month. You can visit Intel's website here to learn more about the new CPUs.