NVIDIA has today announced their latest line-up of GPUs in the GeForce RTX 30-series which includes the RTX 3070, RTX 3080, and the RTX 3090. 
The chips powering these cards are made using the Ampere architecture and built on an 8nm process, plus each come with a whole lot more CUDA cores; the RTX 3070 packs a whopping 5,888 – which is a lot more than the RTX 2080 Ti's 4,325 cores. All the cards support PCIe 4.0 and comes with at least one 8-pin, while the top two models have double that amount. Below are the new GPUs' full specs sheet: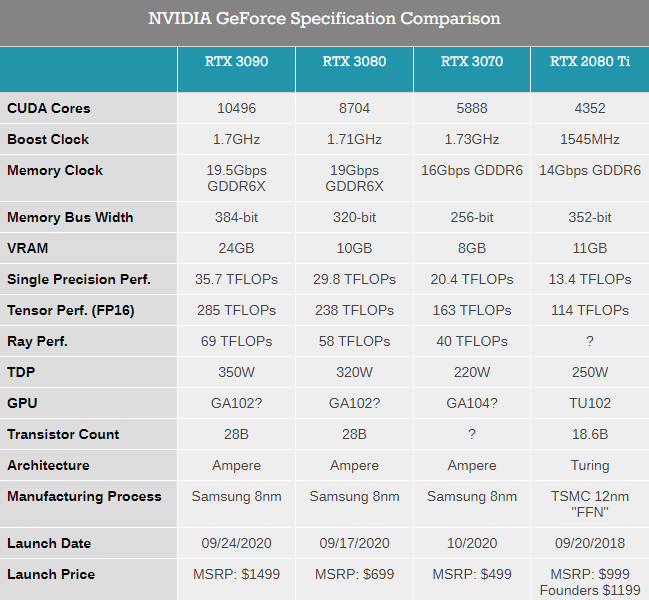 The RTX 3070 starts at RM2,399 – it's meant to succeed the RTX 2080 Ti with a higher boost clock of 1.78GHz, 162 Tensor-TFLOPs, 20.5 Shader-TFLOPs, and 40 RT-FLOPs. Interestingly, it consumes less power with a TDP of 220W while also packing less VRAM at only 8GB compared to the 2080 Ti's 11GB. 
Then there's the big-daddy RTX 3090 – it's so bad-ass NVIDIA had to bust out number '90' just for this beast. The Founders Edition version of this card measures 12.3-inches in length, 5.4-inches in width, and takes up 3 slots in your case.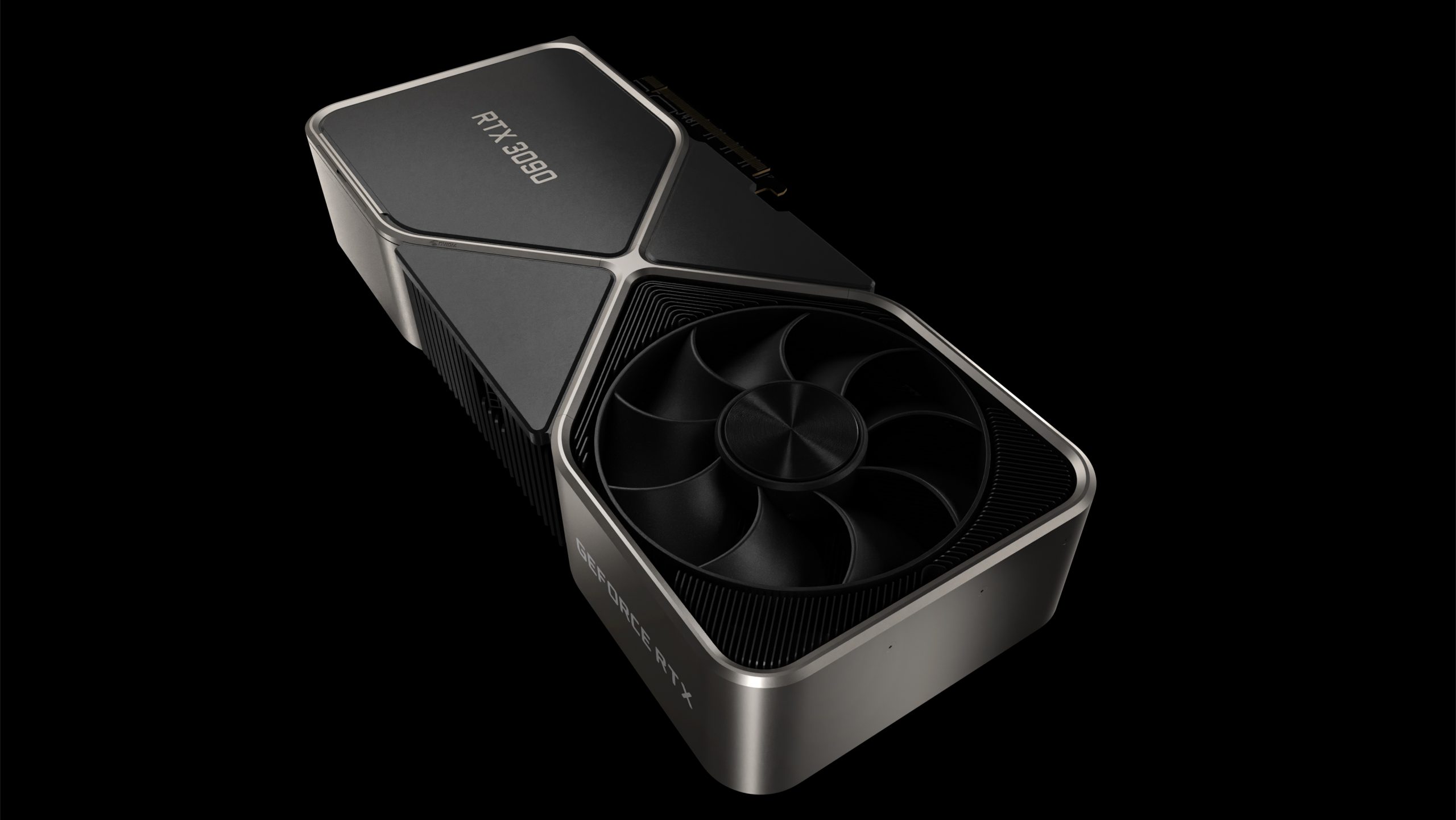 It's hefty for good reason too – it supposedly boasts 50% improved performance over the Titan RTX and can run games at 8K @ 60FPS. It has a dual axial fan design that is apparently 10 times more quiet and is 30-degrees (we're assuming Fahrenheit) cooler than the Titan RTX. The catch however, is that this baby will set you back at least RM3,360.
Then there's the RTX 3080 which sits in the middle of the pack and will likely the best for most people looking for an upgrade – its specs allow it to run games at 4K @ 60FPS.  
The trend is clear to see here with the new RTX 30-series that 4K is now the target for next-gen gaming standards – a massive bump up from today's 1440p standard. This card will cost you RM7,208. 
The RTX 3080 will arrive this September 17, the RTX 3090 will come this September 24, while the RTX 3070 will be available sometime in October. You can visit NVIDIA's website here to learn more about the new flagship GPUs.